Why Global Citizens Should Care 
The Global Citizen Prize is the first major event in Global Citizen's 2020 campaign,
Global Goal Live: The Possible Dream
. The 2020 campaign will call on governments, philanthropists, and the private sector to step forward and take responsibility for achieving the UN's Global Goals to end extreme poverty by 2030. It's an ambitious campaign that requires everybody on board — and it all kicks off with a show hosted by the newly-appointed Sexiest Man Alive. Join the movement by taking action
here
to help achieve the Global Goals. 
---
Some characteristics are just inherently easy to crush on: dexterous piano fingers; famous Twitter followers; occasional close physical proximity to Ryan Gosling in La La Land.
Does that then make John Legend the most fanciable human being on the planet? People magazine seems to think so: Legend appears on the November issue cover as the newly-named Sexiest Man Alive. But it's not only down to the strategically unbuttoned lake-soaked shirt he donned for the front page.
Wow. Thank you, @People. #SexiestManAlivepic.twitter.com/7Cv6nFcYJZ

— John Legend (@johnlegend) November 13, 2019
Legend's activism is almost as famous as his love songs. Alongside his superstar one-woman-culture-factory partner Chrissy Teigen, Legend is unafraid to speak his mind on politics — and has performed on numerous Global Citizen Festival stages over the years.
But it's never about him. Legend spoke to People about learning the importance of humility from his father. 
"My father taught me about character," Legend told People. "He taught us by example. He always conducted himself with such grace and dignity. My parents always taught me that if you're going to succeed in life, part of success is having humility. It's a good way to live life, treating other people the way you want to be treated."
It's a lesson he brought with him as he hosted Global Citizen Prize on Dec. 13 at the Royal Albert Hall in London — an award ceremony to celebrate the activists leading the fight to end extreme poverty, that will also be broadcast around the world in December. You can find out here how, where, and when to tune in and watch the show wherever you are.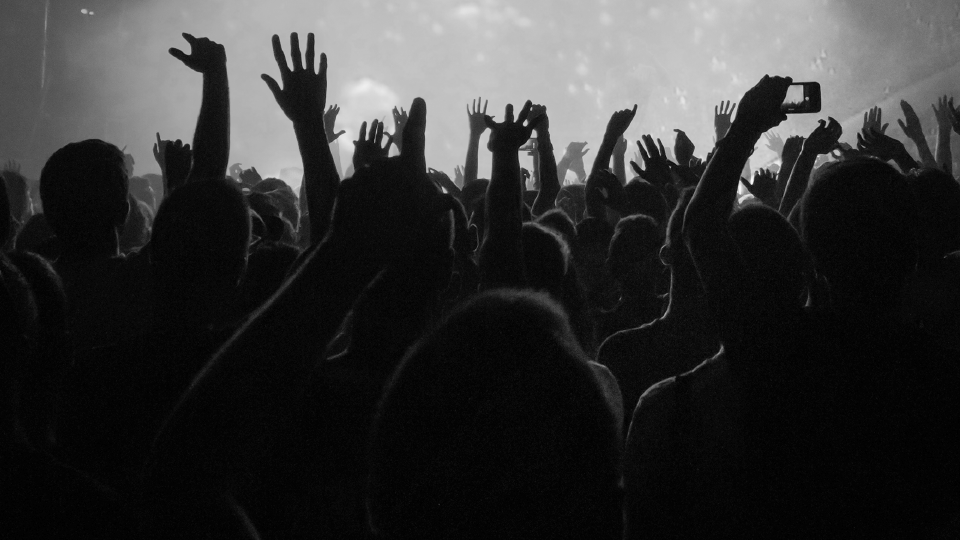 John Legend speaks with Global Citizen on the red carpet at the Global Citizen Prize in London, England.
John Legend speaks with Global Citizen on the red carpet at the Global Citizen Prize in London, England.
Image: Graham Berry for Global Citizen
Let's now return to that unbuttoned shirt. It's not the main evidence as to why Legend is a 21st century hottie —  we like to think it's more about what lies under it. (His heart, people! We're definitely talking about his heart!)
👀👀 1995-ish. pic.twitter.com/7dC1S5gG9p

— Idris Elba (@idriselba) November 14, 2019
Here are seven key reasons why he's the stud for us.
1. He's got serious hot dad energy.
Oh my god this Vanity Fair family portrait. It's the new American Dream: real-life grass, doting children, and about 30 million Instagram stans between them. 
It reveals an essential truth: Legend is a dreamboat dad. He's also a passionate advocate for fathers sharing parenting duties. But when you're out and about it's still not always easy to find a male public bathroom with baby changing facilities. 
So Legend teamed up with diaper brand Pampers and changing table company Koala Kare in June to help install 5,000 changing tables in men's bathrooms across the US and Canada — and even starred alongside Adam Levine in a Super Bowl advert to promote equal parenting.
2. He's happy to pay for dinner.
When "lunch-shaming" became a horrific trend across the US around 2017 — the practice where students who couldn't afford to pay for their meals in school were punished for their poverty — there were reports all over the country that children were being institutionally humiliated. In one instance, an 8-year-old in Alabama had his arm stamped with ink that read "I need lunch money."
A GoFundMe campaign was then launched in Seattle to help kids pay for their food. And out of nowhere, the campaign received a $5,000 donation from one "John Stephens" — the real name of our man Legend. It was the largest amount contributed by any single donor at the time — and struck right to the heart of Legend's values on food and hunger.
My pleasure! We should have free lunch for all of our public students!

— John Legend (@johnlegend) May 29, 2017
3. He's a feminist that does real feminist things. Swoon.
After #MeToo brought sexual harassment into mainstream public consciousness, the Time's Up Legal Defence Fund was launched to provide legal support and representation to victims of sexual violence. 
In a beautiful act of solidarity, Legend and Teigen were inspired to donate $200,000 to the fund "on behalf of the heroic gymnasts on the USA Olympic Team" — after their team doctor was found guilty of sexual misconduct following accusations from more than 150 women. 
4. He's into commitment.
Relationships are probably about one third love and one third luck. The rest is based on trust: that feeling when you know the other person will be there for you no matter what. 
And Legend has backed us since the start — way before Global Citizen Festival was a thing. He headlined our first-ever gig back in 2011: The End of Polio Concert in Perth, Australia, that the World Health Organization called a "turning point" in the battle to eradicate polio forever.
The 10-time Grammy Award winner has been a staunch supporter of our mission to end extreme poverty ever since. Love you forever, John.
Dear John. Massive congrats on joining this prestigious group. 99% of the time People get it right. ie Blake, DJ. A a word of caution. There's the 1%. It's important you fall in w the right crowd. Enjoy your reign. HJ @people@VancityReynolds@johnlegend@blakeshelton@TheRockpic.twitter.com/2JqGHrvOom

— Hugh Jackman (@RealHughJackman) November 13, 2019
5. Am I having a heart attack, or is that John Legend on the radio? 
Legend's voice just does something. But more than that — it says something too. Like how he recently rewrote problematic festive fave Baby It's Cold Outside for the #MeToo era, with Insecure writer Natasha Rothwell and Global Citizen Festival 2019 legend Kelly Clarkson. It focused on the importance of consent.
The song has come under fire in recent years for it's questionable descriptions of what's meant to be a romantic relationship — with serious overtones of controlling behaviour and sexual harassment. 
One line, for example, read: "Say what's in this drink? (No cabs to be had out there)" — often interpreted as alluding to date-rape drugs. But the updated version, among other things, changes that to: "What will my friends think? (I think they should rejoice) / If I have one more drink? (It's your body, and your choice)."
Weirdly, even the rewrite was controversial: some people just don't like it when you draw attention to sexism online. Quick internet tip for the haters: raging against political correctness — not a turn on. Consent — extremely sexy!
Yashar you're wrong here. I watched he and Kelly physically burn all original versions in our backyard. It was crazy actually I was like whoa guys settle down https://t.co/NVYZn4pEXV

— christine teigen (@chrissyteigen) November 8, 2019
6. He fights injustice wherever he sees it.
Inexplicably, Legend manages to be both furious and smooth — telling truth to power while looking like nothing in the world could interrupt his unflinching cool. Take Legend's long-term work on criminal justice reform in the US for example.
Tonight at 6:30PM/5:30PM CT, I'll be sitting down with Lester Holt on @NBCNightlyNews to discuss the @GlblCtzn, and the need for criminal justice reform across America. Learn more about my work to end mass incarceration @LetsFreeAmerica . pic.twitter.com/qecJPNQuyc

— John Legend (@johnlegend) September 28, 2018
In 2014, Legend created the FREEAMERICA initiative to end mass incarceration and has worked with Global Citizen in the past few years to end cash bail — when a person charged with a crime must pay to be released before trial. If you cannot afford it, you go to jail. That means for poor citizens, poverty is essentially criminalized. 
We're still urging US governors to make history to end cash bail in their respective states. But we don't look as good as Legend while doing it.
7. He hosted Global Citizen Prize.
John Legend, in London, near Christmas, celebrating and honoring brilliant human beings. What more could you want to round out the year! Find out how to tune in to watch the show and celebrate amazing individuals with us here.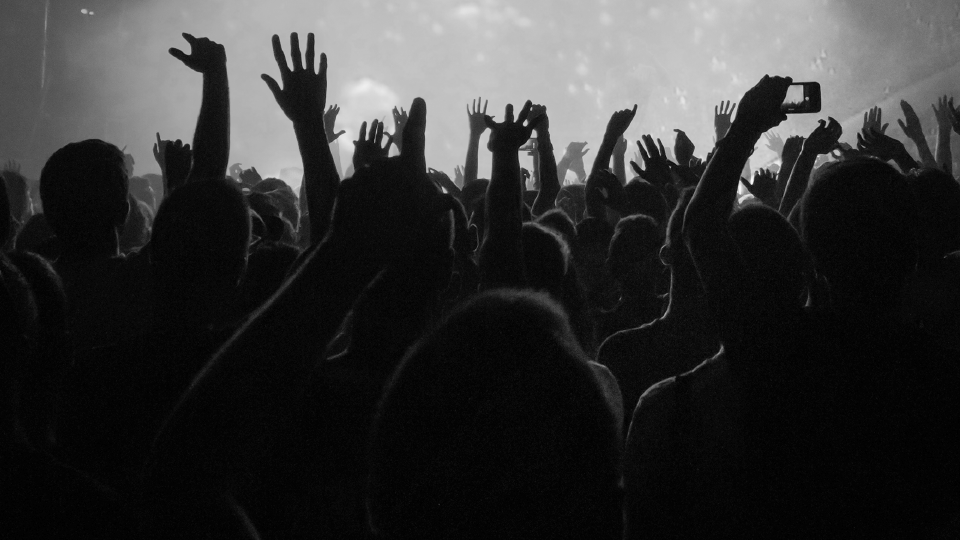 Image: Grey Hutton for Global Citizen
---
Proud partners of the Global Citizen Prize include Comcast NBCUniversal, MSNBC, Cisco, Johnson & Johnson, Citi, Live Nation, Reckitt Benckiser (RB), the Bill & Melinda Gates Foundation, and the Motsepe Foundation.