Why Global Citizens Should Care
As Mozambique recovers from one of the worst cyclones to ever hit southern Africa, another powerful storm has made landfall and threatens to flood large parts of the country. Humanitarian organizations are working with the government to help people overcome this catastrophe. You can take action on this issue here.
---
At least 38 people have been killed by Cyclone Kenneth, the second massive storm to strike Mozambique in a matter of weeks, according to CNN.
The Mozambican government said that more than 680,000 people are at risk of the cyclone's powerful winds and torrential rainfall. The country is still recovering from Cyclone Idai, which killed more than a thousand people and displaced millions just six weeks ago.
Humanitarian organizations fear that Cyclone Kenneth could deepen the ongoing crisis.
Take Action: Take the Resilient Response Pledge and Commit to Change the Way You Give after a Natural Disaster
"Mozambique is a poor country," Chance Briggs, country director of Mozambique for Save the Children, told Global Citizen from the port city of Berai, which was flattened by Cyclone Idai. "The government, the people, and the private sector don't have the level of resources needed to bounce back after shocks like this."
"It will be challenging for the humanitarian community to respond, simultaneously, to what are the two worst storms that have hit the southern hemisphere in a five-year period," he added.
Briggs said it could unleash up to 40 inches of rain, making it harder to coordinate relief efforts in one of the poorest countries in the world.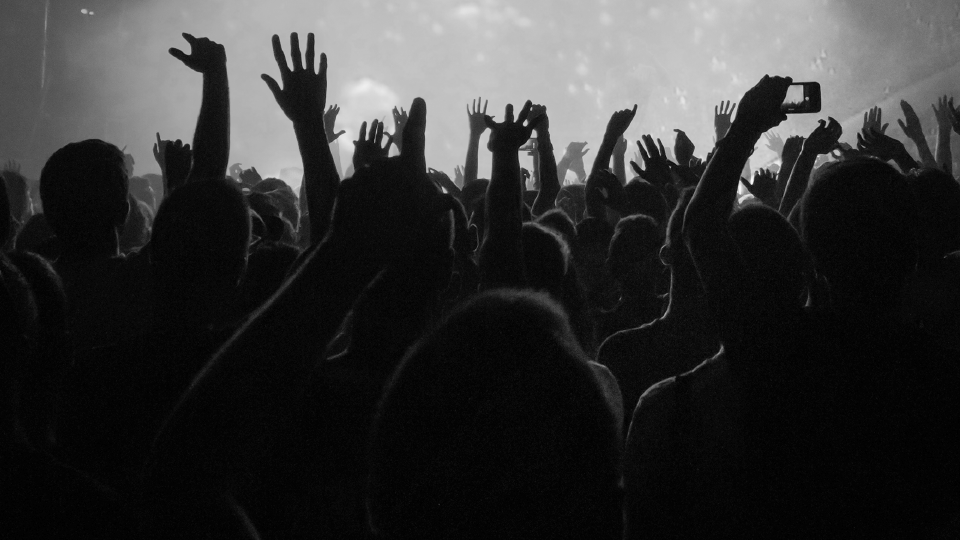 A woman walks through rising waters in Natite neighbourhood, in Pemba city on the northeastern coast of Mozambique, Sunday, April, 28, 2019. Serious flooding began on Sunday in parts of northern Mozambique that were hit by Cyclone Kenneth three days ago.
A woman walks through rising waters in Natite neighbourhood, in Pemba city on the northeastern coast of Mozambique, Sunday, April, 28, 2019. Serious flooding began on Sunday in parts of northern Mozambique that were hit by Cyclone Kenneth three days ago, with waters waist-high in areas, after the government urged many people to immediately seek higher ground.
Image: Tsvangirayi Mukwazhi/AP
"Very poor Mozambicans don't have any alternate source of income, they don't have any flood insurance, they can't move somewhere else and find a house and get a job," Briggs said. "These are people who really are skimming by in good times, mostly with a subsistence livelihood of agriculture or aquaculture, and they don't have cash savings."
Briggs emphasized that the country's path to recovery will be long.
"It's extremely hard for them to restart their life, and just be able to do the basic things like have shelter and eat, let alone send their children to school or get proper medical care," he added. "It will take a few years for these people to have some level of normalcy because of the conditions."
Read More: 4 Ways You Can Help the Victims of Cyclone Idai
Here are five things to know about cyclone Kenneth, including how you can help.
---
Impact of the storm
Cyclone Kenneth landed in Northern Mozambique on Friday morning with some of the most ferocious winds ever seen in southern Africa, according to the New York Times. In fact, no storm of this magnitude has ever been observed in this part of Mozambique.
The storm has destroyed thousands of homes, displacing entire communities, and led to at least 38 deaths. Since its arrival, winds have slackened, but authorities fear that it will cause severe flooding in parts of the country.
Flooding from Cyclone Idai last month has already destroyed much of the country's agriculture, causing a major shortage of food — and Kenneth is expected to produce even more rain.  
"Cyclone Kenneth may require a major new humanitarian operation at the same time that the ongoing Cyclone Idai response, targeting 3 million people in three countries, remains critically underfunded," Mark Lowcock, the UN emergency relief coordinator, said in a statement.
Read More: 6 Ways the UK Is Supporting Cyclone Survivors in Southern Africa Right Now
The good news is: Since disaster relief organizations are already established in Mozambique, aid workers and the government can more quickly mobilize to stem the damage from the latest cyclone.
Preliminary information on the impact of #CycloneKenneth (26 April by INGC): 16,776 people were affected; about 2,934 houses were partially and 450 totally destroyed, 31 classrooms and 3 health units affected; Destruction of 54 electricity poles. pic.twitter.com/qB5hl6Qb26

— UNICEF Moçambique (@UNICEF_Moz) April 26, 2019
---
Malnutrition
Millions of Mozambicans get their food for the year through subsistence agriculture. Cyclone Idai arrived right before the harvest season, which happens only once a year, and ruined crops for more than 2.5 million people.
"They've lost all their harvest, their tools, their seed," Briggs said. "It's going to be a difficult 12 months for most of these families and there's going to be a serious need for food assistance."
In areas hit by Idai, the number of children affected by malnutrition recently rose to 115,000, which puts them at risk of stunting or even death, according to Save the Children. The flooding caused by Cyclone Kenneth is expected to further damage the country's annual crop yield, worsening the malnutrition crisis.
Read More: Hunger Looms in Mozambique After Cyclone Idai Wiped Out 1.7 Million Acres of Farmland
"We're very concerned about malnutrition," Briggs said. "It's a chronic problem here, and when there's food insecurity or a crisis like this where people don't have enough food or the right kind of food, we begin to see acute malnutrition, and it can be a killer for children under the age of 5."
Despite the situation, Briggs is hopeful.
"It's not terribly difficult to respond to malnutrition," he added. "It usually involves providing supplements and medical attention, and in most cases children can, in a relatively short period of time, be moved out of the acutely malnourished zone and into a healthy nutrition status with the help of their parents and nutritious interventions."
WATCH: The battered city of Pemba in Mozambique, following destruction by #CycloneKenneth. The cyclone left one person dead, some houses destroyed, and some without power. pic.twitter.com/EWDs8kAsWW

— #Africa_eNCA (@Africa_eNCA) April 26, 2019
---
Children
In the aftermath of natural disasters, children are the most vulnerable to harm. Nearly all the children who were affected by Cyclone Idai are still out of school more than a month later, many are stranded in displaced persons camps, according to Briggs. He emphasized that children need safe places to learn and recover to avoid dangers like child marriage, malnutrition, and cholera.
Read More: The UK Is Helping Half a Million Children Get Back to School After Cyclone Idai
"We've been able to set up these temporary learning spaces both in tented camps as well as in some school sites, and we've been able to use real teachers, who themselves have been displaced," he said. "In addition, we've set up child-friendly spaces where children can go play, which provides them with a safe place especially in a camp where there are many inherent risks."
---
Cholera
Cholera, a deadly waterborne disease, thrives in the aftermath of natural disasters, when water sources are contaminated, infrastructure is destroyed, and people are displaced.
"What happens after a cyclone and flooding is you have very poor sanitation and hygiene and people are often in camps that are an ideal environment for cholera to spread," Briggs said.
"The real danger with cholera is you lose so much water that you risk becoming dehydrated and can't survive," he added. "It's not hard to treat — it involves medicine and water."
Read More: How Aid Groups Are Working to Stop a Cholera Outbreak in Mozambique
Briggs said that the humanitarian community did a "fantastic job" containing the threat of cholera after Cyclone Idai, but that the global stock of cholera vaccines may have been largely exhausted. More than 846,000 people received the vaccine in recent weeks, which has effectively eliminated the risk of the disease for the time being.
In the weeks ahead, aid groups will launch hygiene, sanitation, and water quality campaigns to help people avoid the conditions that make cholera possible.
---
How you can help
Dozens of NGOs are on the ground in Mozambique helping affected populations recover from the disasters, but they're in desperate need of funding to continue their operations, according to Briggs.
Read More: UN Launches $282 Million Appeal for Mozambique Cyclone Relief
"I would encourage anyone to choose their favorite charity that they know has operations here in Mozambique and donate," he said. "There's a tremendous need for assistance, and it will be very well used to help some of the poorest people on the planet who have suffered a natural disaster of tremendous magnitude that's hard to fully comprehend."
Here are a list of NGOs working in Mozambique that you can you support.
All Hands and Hearts (Southern Africa Flood Relief)
---
This article was updated on April 29, 2019, to reflect the storm's rising death toll.