Why Global Citizens Should Care
Cyclone Idai has affected millions of people in Southern Africa and the relief effort will go on for months and years. The United Nations' Global Goals call on countries to work together to prevent and mitigate the damage from natural disasters. You can join us in taking action on this issue here.
---
Cyclone Idai bombarded the coast of Southern Africa on Mar. 14 with powerful winds and rains, destroying whole cities and unleashing the worst floods seen in the region in over 20 years.
More than 700 people have died from the storm, and millions of people are estimated to have been affected in Mozambique, Malawi, and Zimbabwe. Heavy rains, collapsing dams, and overflowing rivers have created an "inland ocean" in central Mozambique, where thousands of people remain stranded.
Rescue workers are working furiously to save people, but this is only the first stage of the humanitarian effort.
Take Action: Take the Resilient Response Pledge and Commit to Change the Way You Give after a Natural Disaster
Aid organizations will be on the ground for the next several months and even years working to address the damage and help people recover. Governments around the world are beginning to chip in, including the United Kingdom, which has committed 12 million Euros to the relief effort.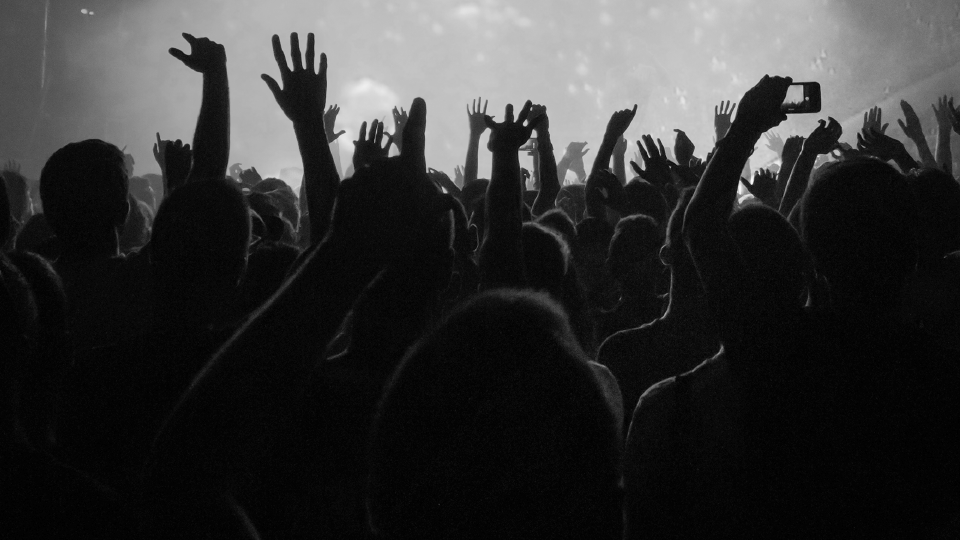 Soldiers carry supplies to areas affected by Cyclone Idai in Chimanimani, about 600 kilometers southeast of Harare, Zimbabwe, March 18, 2019.
Soldiers carry supplies to areas affected by Cyclone Idai in Chimanimani, about 600 kilometers southeast of Harare, Zimbabwe, March 18, 2019.
Image: Tsvangirayi Mukwazhi/AP
Here are four things you can do to help the victims of Cyclone Idai.
---
1. Donate to organizations on the ground.
In the days leading up to the cyclone, relief organizations sent workers to Mozambique, Malawi, and Zimbabwe to be prepared for the impending storm and the potential consequences.
But to send more people to the area, perform rescue missions, provide supplies to millions of people, and get situated for the long-haul, these groups need funding. 
The best thing you can do is donate money.
"In emergencies like this, cash donations are best because they allow us to get the exact items that families need, into their hands, as quickly as possible," Erin Taylor, director of communications for humanitarian response at Save the Children, told Global Citizen. "The world is just now becoming fully aware of the scale of the disaster. We urgently need people's help as we expect the emergency response will go on for months and the recovery will take years."
Read More: How to Give Purposefully to Victims of Natural Disasters
Here are donation pages for relief organizations working on the ground.
All Hands and Hearts(Southern Africa Flood Relief)
After natural disasters, affected areas are often overwhelmed with supplies like clothes, food, and toys by concerned people, but relief workers say that these donations, while well-intended, are not helpful.
"It's just not practical — people need assistance today," said Greg Ramm, vice president of humanitarian response at Save the Children. "If food was delivered to Save the Children, or goats, or tents, or whatever you think might help, the practical matter, the getting there, is logistically difficult.
"We have prepositioned supplies much closer in ports and airports," he added. "It would be so much more helpful to provide financial assistance to the people in Mozambique so can get what they need today."
---
2. Learn more about the disaster. 
In the aftermath of any natural disaster, calls for assistance go out around the world, but the conditions surrounding all of these events are unique.
In the case of Cyclone Idai, poverty, weak infrastructure, climate change, and many more factors, played a role in the storm's destructive force.
Read More: There's a Disaster in Southern Africa You Probably Haven't Heard About
In the days and weeks ahead, become better informed about the cyclone by following the news coverage and reading articles and watching videos on Mozambique, Malawi, and Zimbabwe.
No mattter how good early warning systems are, death, displacement and destruction caused by #CycloneIdai underlines importance of investing in resilient infrastructures says @HeadUNISDR#ResilienceForAll#SendaiFrameworkhttps://t.co/6oV9xBwMicpic.twitter.com/y0VG0LJNDr

— UNISDR (@unisdr) March 18, 2019
---
3. Check back in.
Although the cyclone hit last week, coverage of the event only ramped up in recent days, and there's concern that international interest in the crisis will wane in the days and weeks ahead.
"We cannot forget about this," said Ramm. "Berai was a city of 500,000 that has been essentially destroyed, and there are hundreds of thousands of more people affected in surrounding communities. The world needs to show we care about you, you have not been forget, help is on the way."
Read More: This Project Is Improving Access to Essential Medical Supplies Across Africa
The relief effort will be ongoing for months, and it's important to regularly check back in to see if aid organizations need further assistance. In fact, if you have the means, it might be best to set up a recurring donation to on-the-ground groups to ensure they're well-funded in the months ahead to handle any challenges that may arise.
After people are rescued, groups will be providing food, water, shelter, health care, and much more to millions of people. Because of the extensive flooding, the risk of waterborne diseases has increased, and health workers will be working to prevent the spread of cholera. Children are also especially vulnerable in the aftermath of a natural disaster, and groups like UNICEF and Save the Children will be working to ensure they have places to learn and grow.
#CycloneIdai has triggered a massive disaster in Southern Africa, affecting hundreds of thousands of people. As the number of victims continues to grow #Mozambique has declared a national emergency.

WFP is rushing food & other assistance to large numbers of affected people. pic.twitter.com/Ikt3TJ6jae

— World Food Programme (@WFP) March 20, 2019
---
4. Donate to groups fighting poverty.
Cyclone Idai exposed a lot of long-standing structural problems in Mozambique, Malawi, and Zimbabwe.
Ramm from Save the Children emphasized the steep challenges facing Mozambique in particular.
"Mozambique is a relatively poor country," said Ramm. "Many of the roads into remote communities are dirt roads, which wash out in the rain, much of the construction of homes are mud bricks, which will not withstand rain and wind, and communication was fragile to begin with.
"When you take a country that's just beginning to develop, and you knock it back on its feet like this, it's so hard to recover," he added.
In addition to the humanitarian groups listed above, many other organizations are helping to improve living conditions on a long-term basis in the countries affected by Cyclone Idai.
In the months ahead, find ways to support the work of these organizations as well.
A few examples include Nweti, which is working to end gender-based violence in Mozambique; Caritas, an organization helping to reduce poverty in Zimbabwe; and the Hunger Project, which is improving nutrition levels across Malawi.
---
Updated March 25, 4 p.m. ET. This piece has been updated to reflect the rising death toll of Cyclone Idai.