This interview was carried out by Nathalie Botcherby, who volunteered with ICS partner Restless Development in Kabwe, central Zambia in 2016, and was shared with Global Citizen. Nathalie spoke to Helen Pankhurst ahead of her appearance at Southbank Centre's Women of the World Festival 2018 in London, supported by Bloomberg.
---
It's an impressive surname to have in the world of women's rights. You hear the name Pankhurst, you know you're dealing with someone whose ancestry alone qualifies them as a fierce fighting force. 
But Helen Pankhurst, the great-granddaughter of iconic Suffragette Emmeline Pankhurst, is far from just a famous name. 
Pankhurst is one of the leading voices in the current struggle to achieve universal gender equality — an equality that would reach every single women and girl around the world. 
Take action: Sexist Laws Have No Place in 2018. Agree? Tell Governments to Act
On Thursday, International Women's Day, it is the perfect time to stand up and raise our voices for this urgent issue, which is holding back the entire world. Achieving gender equality would help us all take a big step forward in tackling some of the other greatest scourges of our time — world hunger, climate change, and ill-health. 
But there is one huge hurdle standing in the way, according to Pankhurst — violence against women. 
Yesterday's #march4women was excellent! It's been a long time since I've been on a march with such energy! @HelenPankhurst@careintuk#100years#vote100pic.twitter.com/Y2TXnXkvVY

— Vicky Iglikowski (@vicky_ig) March 5, 2018
"There is no doubt in my mind that the one area that's pulling us back is violence against women," she told Restless Development ICS volunteer Botcherby, in an interview shared with Global Citizen. 
"It's manifesting itself in so many traditional ways and in modern ways, any woman who starts to put her head up above the parapet gets horribly vilified through Twitter and other forms of danger," she said. 
Read more: 14 Badass Women Who Fought for Their Beliefs in the Past 100 Years
"We need to name the violence against women, and the abuse of women, which are the opposite of women having power," she continued. "It's the area we need to focus on the most."
Pankhurst's involvement in the current huge surge of feminist energy — manifested in the #MeToo and #TimesUp movements — is a beautiful case of history repeating itself. It was 100 years ago this year that her own great-grandmother played an instrumental role in securing the vote for some women (those over 30 and with property) for the first time in the UK. 
According to Pankhurst, even for the Suffrage movement, the struggle was never just about getting the vote. Instead, it was about three main things. 
"It was about individual women saying enough is enough, and there's more that I want to do with my life, and I feel that my daughters should be able to do more with their lives," she said. 
Read more: 8 Things You Probably Didn't Know About Women's Suffrage
"It's the issue of agency first. The second is social norms, a number of those coming together to start to shift the wider society's views on things. The third is institutional change," she said. "The closer you can get those three aligned and working together, the more likely you are to effect change." 
Thank you to the thousands of Londoners who joined the #March4Women today. It was an incredible honour to stand shoulder-to-shoulder with Londoners from all backgrounds and to spread the message that London should be a beacon of gender equality. #BehindEveryGreatCitypic.twitter.com/zTDgF3fTzl

— Mayor of London (@MayorofLondon) March 4, 2018
"Now, we still need some legal change, but for a more effective democracy, the issue of individual agencies and women speaking up, which is what we're having now and will define 2018, which is symbolic in its own right, not just as the centenary," she added. 
But while some things still have yet to change — for example, the fact that 90% of countries around the world still have at least one law that discriminates against women — other things have changed significantly, to shape the current women's rights movement, and help women right now continue to build on the foundations laid by the Suffrage movement. 
"The wonder of the current age is social media and the opportunity that we all have to listen, to learn, and then to endorse the values of those who are demanding change," said Pankhurst. "I think that being an engaged citizen is critical." 
Read more: This Suffragist Leader Will Be the First Woman Honoured With a Statue in London's Parliament Square
And there has also been a "massive change" in the sheer number of people — not just women — identifying as feminists, which is why Pankhurst says she is "so positive at the moment." 
"There are so many more that identify themselves as feminists," she said. "There are so many men and young people talking about intersectionality, and understanding feminism is not just about privileged women."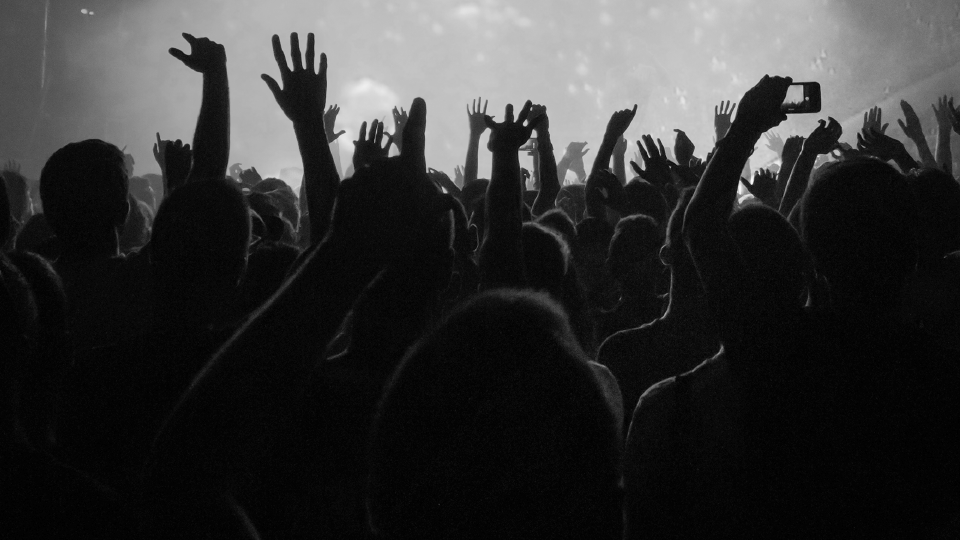 Image: Flickr - Leonard Bentley
"It's something that's relevant to them across differences," she continued. "The whole trans language, discussion, issues, this whole issue is bubbling with vitality and the sense of possibility at the moment." 
And it isn't just women who should be involved — just as it wasn't just women involved in the fight for the vote. 
Read more: This London Activist Wants #MeToo to Include Refugee and Migrant Women
"I think, as before, men are part of the solution," said Pankhurst. "They have always been part of the solution, and they've also been part of the problem. The Suffragette movement was started by my great-grandmother because of a sense that women needed to start to occupy that space that was owned by men, and men needed to support that, so there was a need for a role reversal."
"There can and must be a force on the side of change and transition, because it's in their [men's] own interests as well in so many ways," she added.
From her place at the forefront of the movement, Pankhurst is well placed to offer advice to any budding future leaders, or anyone who wants to be involved in the effort. 
And if you're looking for some advice from this bastion of the feminist movement, it's this. Be informed, understand the movement, and engage with it on social media. Stand for parliament, such as with the "Ask Her to Stand" campaign. Engage in local politics, sign petitions so parliament has to listen. 
Read more: Why Global Citizen Live in London Is a Big Deal for Gender Equality, Health, Nutrition, Education, and More
"100 years ago, we thought there was one prime solution and the vote would unlock the door," said Pankhurst. 
"I think now there isn't a single solution. Everybody's looking at what they can do individually and collectively to change things, and every single thing matters. There's nothing too small or too big."
"I think there is immense power in individuals doing things," she continued, "and you never know when that single catalytic moment is going to happen, and when it happens, if we all support it, then those unexpected benefits can be more powerful than the systematic strategised ones."
But Pankhurst had some words of warning for the complacent. 
"There is a danger of false enthusiasm and thinking that we're nearly there," she said. "We're not. This is a long, long battle, but there is still something exciting in the air." 
Read more: Here's Who's Performing at Global Citizen Live in London (So Far..!)
Gender equality, and putting an end to the laws that still discriminate against women around the world, is one of the key campaign aims for Global Citizen in the lead up to the Commonwealth Summit — which is being held in London in April. 
But we need your help — we need you to join us in our campaign, to raise your voice to tell world leaders that sexism has no place in 2018. You can take action here, and by taking action we're giving you the chance to earn free tickets to our event on April 17, at O2 Academy Brixton — and see Emeli Sandé, Professor Green, Naughty Boy, and Gabrielle Aplin. You can find out all about the event, and how you can earn tickets, here. 
---
Helen Pankhurst will be appearing at Southbank Centre's Women of the World festival from March 7-11, supported by Bloomberg, following the launch of her book "Deeds Not Words: The Story of Women's Rights — Then and Now" whcih tells the story of the Suffragette movement.