Pharrell Williams, and German superstar Andreas Bourani will join Global Citizen on stage in Hamburg as headliners, with Shakira joining as a special guest, it was announced today.
They join Herbert Grönemeyer, Coldplay, and Ellie Goulding as headliners for the July 6 festival, on the eve of the 2017 G20 Summit, also in Hamburg.
They'll be joining thousands of Global Citizens who are calling on the most powerful world leaders to deliver on the responsibility to help the world's most vulnerable people. Global Citizen has been campaigning world leaders on the issues of education, health, and the global refugee crisis ahead of the summit.
Read More: Global Citizen Is Heading to Hamburg for G20 Summit
"The next generation deserves a better future. Let's make sure our leaders commit the resources necessary to bring millions out of extreme poverty across the globe," said Pharrell.
Shakira said: "As Global Citizens that we are, I believe we can be the first generation to make sure children everywhere have access to quality education, healthcare, and proper nutrition to break the cycle of poverty in which millions of people are still trapped."
"Music is all about personal experience and expression," said Bourani, a German award-winning mega-pop singer. "I'm so excited to be a part of a festival that celebrates … thousands of young Germans' commitment to a future free of poverty.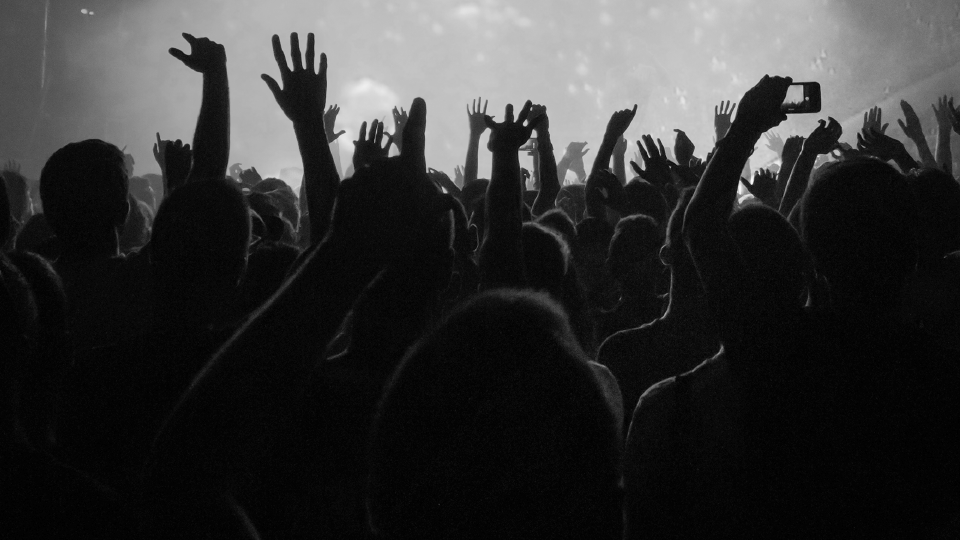 Bourani, a top-selling artist whose second album "Hey" went platinum, also gives back. He's an ambassador for the German charity Deutscher Kinderverein and is performing at the Peace X Peace festival in June.
More Info: Global Citizen Festival Hamburg
"With leaders from around the world coming together in Hamburg just after the concert, we can be sure they will be able to hear our calls to take action," said Bourani.
The Global Citizen Festival, which launched on Feb. 28, has seen 500,000 people take actions — such as signing petitions and sending messages to world leaders on social media — to earn one of the 9,000 tickets available to the festival.
"Since our G20 campaigns launched in February, more than half a million actions have been taken by Global Citizens hoping to earn free tickets to the festival," said Hugh Evans, CEO of Global Citizen, in a statement. "With the complete failure of last month's G7 meeting to achieve any financial support for those affected by poverty and famine, we need the G20 under Germany's direction to ensure accountability for the world's poor, hungry, and displaced."
Read More: Why Ellie Goulding Is a Rising Star in the Fight to Save the Planet
"Hamburg is a music city and Hamburg is known for its active and involved citizens," Mayor Olaf Scholz said in a statement welcoming Global Citizen to his city.
"Unifying our efforts will help to make our goals of eradicating extreme poverty, improving global access to drinking water and vaccinations, as well as continuously reducing social inequality a tangible possibility for the foreseeable future," said Grönemeyer, when the Hamburg festival was announced. "A start has already been made and against all odds people who see themselves as global citizens of one world act alongside one another in order to get there. It feels good to ACT."
Read More:Coldplay Brings 20 Years of Music & Charity to Germany
The Hamburg festival is just the latest of Global Citizen's efforts. It follows the Global Citizen India Festival, which took place in November 2016 in Mumbai. Global Citizen also hosted a concert in Montreal in September 2016, to support the replenishment of the Global Fund, which fights AIDS, Tuberculosis, and Malaria. And each September, Global Citizen hosts festivals in New York City's Central Park, which have featured artists like Rihanna, Coldplay, John Legend, Alicia Keys, Beyonce, Pearl Jam, Ed Sheeran, and many more.
The concert is supported by major partners Johnson & Johnson, Live Nation, HP, and The Bill & Melinda Gates Foundation.