---
Why Global Citizens Should Care
In many parts of the world, women and girls are not treated as equals to men and are subject to discrimination and violence because of their gender. These Grammy winners have championed the rights of women and girls everywhere. Join them in taking action here to help advance gender equality.
---
The #MeToo, which started in Hollywood, has gone global, inspiring similar movements across industries and around the world. But before the #MeToo movement and Women's March took off, many in the entertainment industry were already championing gender equality and using their platform to call for change.
Ahead of the annual Grammy Awards on Sunday, we're looking at past winners whose activism on behalf of women and girls everywhere deserves awards.
Take Action:Sign This Petition to #LeveltheLaw and empower girls and women around the world! 
Worldwide, women and girls face barriers to education, equal pay, and quality health care. No country can claim to be truly gender equal yet and in order to ensure that all women have access to vital resources and are free from discrimination, we need more advocates and activists.
Working toward gender equality must be a global effort — one that leverages the voices of women and girls from diverse communities, national origins, and age groups.
In their own ways, these Grammy winners have used their superstar power to draw attention to gender inequality and lent their powerful voices to the conversation.
---

1. Alicia Keys
With 15 Grammys under her belt, singer Alicia Keys has almost as many Grammy's as she does big hits.
Throughout her career, she has used her music and her platform to advocate for women and girls through songs of female empowerment like "Superwoman" and "Girl on Fire" to speaking up about self-acceptance and body positivity.
"Being a woman, being a girl, is the most awesome thing to be. I personally feel we are the more evolved species," Keys told Variety last year.
But not everyone feels that way — and that's what Keys hopes to change. Especially when it comes to gender inequality in the workplace.
"Until we're in those rooms as equally as men are, it can't shift," she says with fervor. "We have to infiltrate our industries. Period. We have to. That alone will shift the power balance," she said.

2. P!nk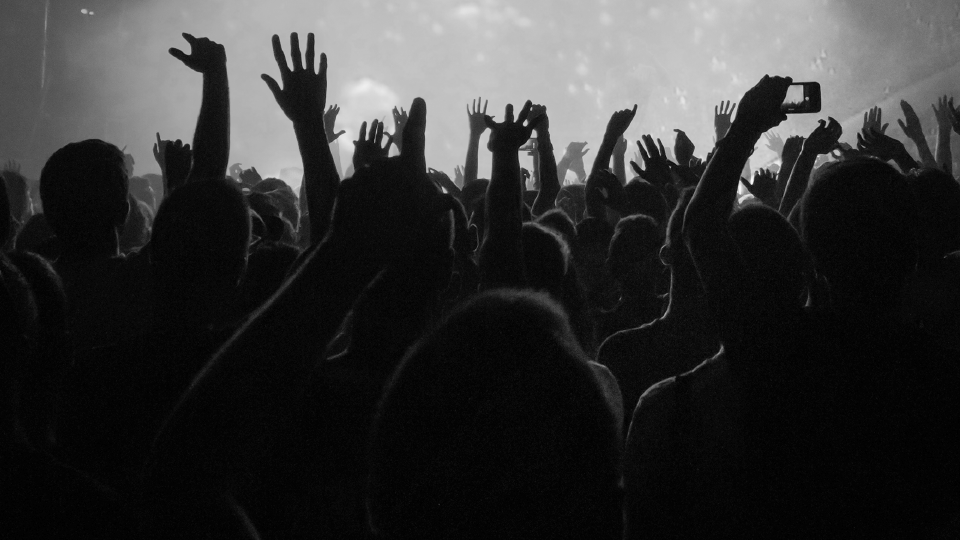 Pink performs a medley at the MTV Video Music Awards at The Forum on Sunday, Aug. 27, 2017, in Inglewood, Calif.
Image: Chris Pizzello/Invision/AP
Grammy winner P!nk has been a proud advocate for women's rights and a symbol of female empowerment for nearly two decades. 
In one of her early hits, "Stupid Girl," P!nk sings: "I'm so glad that I'll never fit in/ That will never be me/ Outcasts and girls with ambition/ That's what I wanna see"
And that has been the message she sends in all that she does. P!nk has consistently pushed back against gender stereotypes — from her edgy haircut to her "label-less" parenting style to her provocative, feminist song lyrics.
"I don't like labels at all ... I believe that a woman and a girl can do anything," P!nk told People Magazine.
She has communicated this message loud and clear to her fans through interviews, on stage, and via social media.
"When we celebrate and honor the talent and accomplishments of women, and how much women STEP UP every year, against all odds, we show the next generation of women and girls and boys and men what it means to be equal, and what it looks like to be fair," she tweeted.

3. John Legend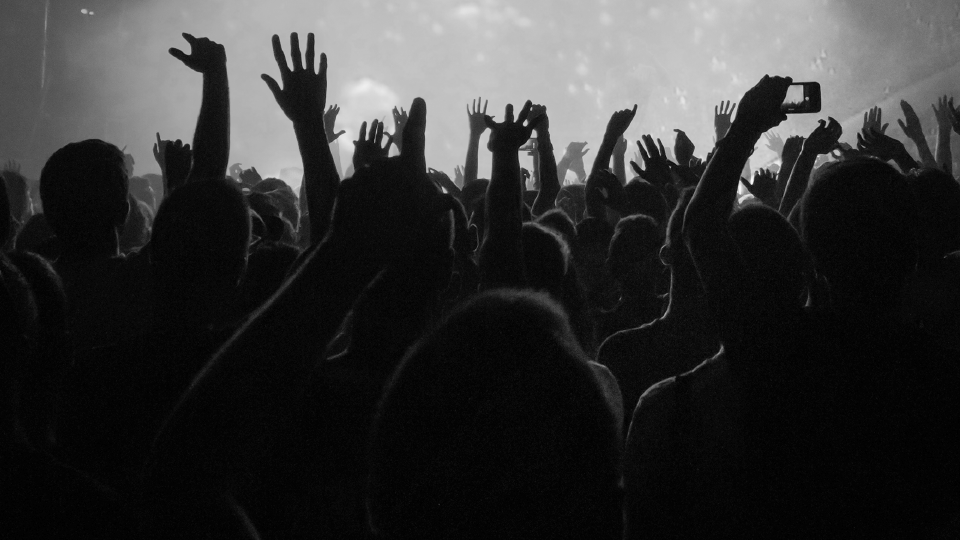 Image: Chris Pizzello/Invision/AP
Chrissy Teigen's husband — and 10-time Grammy winner — John Legend is a proud feminist and champion of women's rights.
"I thought of myself as a feminist before I had a daughter and before I was married," Legend said at an event in 2017. 
"Having a daughter might reinforce that, but it shouldn't be the only reason I care about women's rights … And so I think it's important that we speak out against sexual assault and it's important that we look at the root causes for why men feel the need to be dominant in that way and to be that toxic," he said.
Last year, he and Teigen donated $200,000 to the Time's Up Legal Defense Fund, which provides legal support for survivors of sexual violence.
Read More: Chrissy Teigen and John Legend Just Donated $200,000 to Fight Harassment
Legend, who performed at the Global Citizen Festival NYC 2018, has also been vocal about pulling his weight as a parent. Researchers have pointed to the unequal burden of unpaid childcare and household duties that women typically shoulder as a contributing factor to the persistent gender pay gap.
The singer recently appeared in a Pampers commercial that pushed back on traditionally gendered child care roles, as he does every day.

4. Queen Latifah
When Queen Latifah rose to fame in the 1990s, she was one of a handful of female rappers and she used her unique position to champion women's empowerment.
"I chose to kind of take the route of uplifting women by trying to make some records that had some positive thoughts in it," Queen Latifah told HuffPost. 

Through songs like "Ladies First" and "U.N.I.T.Y.," Queen Latifah challenged misogyny in the hip-hop industry and called for black women's voices to be raised up in music and society at large.
Queen Latifah is both a Grammy winner and a celebrated actress, who has starred in and produced movies and tv shows with feminist themes such as Beauty Shop and Bessie.
Queen Latifah has also worked with makeup brand Covergirl to design products for women of color with the goal of making the beauty industry more inclusive and empowering all women to feel beautiful.

5. Lady Gaga
"What does it really mean to be a woman in Hollywood?" Lady Gaga asked at Elle's Women in Hollywood event last year.
"We are not just objects to entertain the world … we are voices. We have deep thoughts and ideas and beliefs and values about the world and we have the power to speak and be heard and fight back when we are silenced," she said, answering her own question.
The six-time Grammy winner has been an outspoken advocate on behalf of survivors sexual assault. Gaga, a survivor of sexual assault herself, teamed up with former Vice President Joe Biden to promote "It's on Us," a White House Campaign that aims to end sexual assault on college campuses.
Read More: Lady Gaga Uses Trolls to Send a Powerful Message on Body Shaming
Gaga also co-wrote the song "Til It Happens to You" for the 2015 documentary The Hunting Ground, which deals with rape on college campuses in the US.

6. Lorde
Embed from Getty Images
Lorde is well known for using her powerful voice, not just in hits "Royals" and "Team," but to speak up for women's rights. The Grammy winner is a proud advocate on behalf of all women.
When asked what feminism means to her in an interview with Australia's 60 minutes in 2017, the singer responded: "It's about all the women who may not have the opportunities that I have, all the privileges that I have."
"You know, trying to fight for better conditions and better treatment of all women, whether that be trans women, or women of color, or women in professions that don't get a lot of respect," she continued.
That wasn't the only time Lorde took a strong stance against sexism. The singer wore a red Valentino dress to last year's Grammy Awards with an excerpt of a poem by Jenny Holzer, a famous feminist conceptual artist, sewn in.
Read More: The Feminist Message Behind Lorde's Grammys Dress That You Probably Missed
"Take courage, for the worst is a harbinger of the best," Holzer's poem read. "Only dire circumstance can precipitate the overthrow of the oppressor."

7. Beyoncé
No list of feminist icons would be complete without Queen Bey.
With empowering hits like "Run the World (Girls)," "If I Were a Boy," and "Grown Woman," Beyoncé really has gotten women around the world "in formation."
Her song, "Flawless," featured an excerpt from writer Chimamanda Ngozi Adichie's famous essay "We Should All Be Feminists." In concert, Beyoncé has often performed the song in front of a giant screen reading: "feminist."
While her music inspires many, her activism goes beyond her lyrics. Beyoncé encouraged people to join the 2017 Women's March in Washington, urging them to make their voices heard. The Grammy winner also co-founded CHIME FOR CHANGE, a global campaign to promote gender equality, with actress Salma Hayek. 
In 2017, Beyoncé created the Formation Scholars award program, which awarded scholarships to young women of color, including two recipients, form historically black colleges and universities (HBCUs).
Read More: How Beyoncé Is an 'Irreplaceable' Force for Change
With 22 Grammys and 66 nominations, Beyoncé's music continues to empower women to be leaders, to be confident in themselves, and to challenge the status quo.