Signing petitions, tweeting world leaders, and creating lasting change with Global Citizen could win you tickets to our once-in-a-generation Global Citizen Live event taking place on Sept. 25 — but did you know there are other rewards you can redeem along the way?
In fact, this month, we're bringing you 30 new and amazing rewards you can win by taking action with us. 
Global Citizen Rewards are available to anyone who signs up with Global Citizen. You can start earning points by taking action to defeat poverty, defend the planet, and demand equity either through our app or our online platform.    
And the actions you take through Global Citizen have real-world impacts. From mobilizing funding for education in vulnerable communities to influencing world leaders to make commitments toward the environment, the actions you take pave the way toward a more equitable world for everyone. 
Taking action earns you points, which you can use to enter drawings for a chance to win all sorts of great prizes. And there are loyalty perks: Creating a profile and taking action earns you Silver status. When you take action beyond that you earn Gold status and gain access to our best rewards. Taking at least one action each month will maintain that Gold status, so you can continue having access to all of our amazing rewards. You can learn more about our loyalty program here. 
And now, what you've been waiting for: the September list of 30 rewards you can win this month by taking action with Global Citizen. 
Global Rewards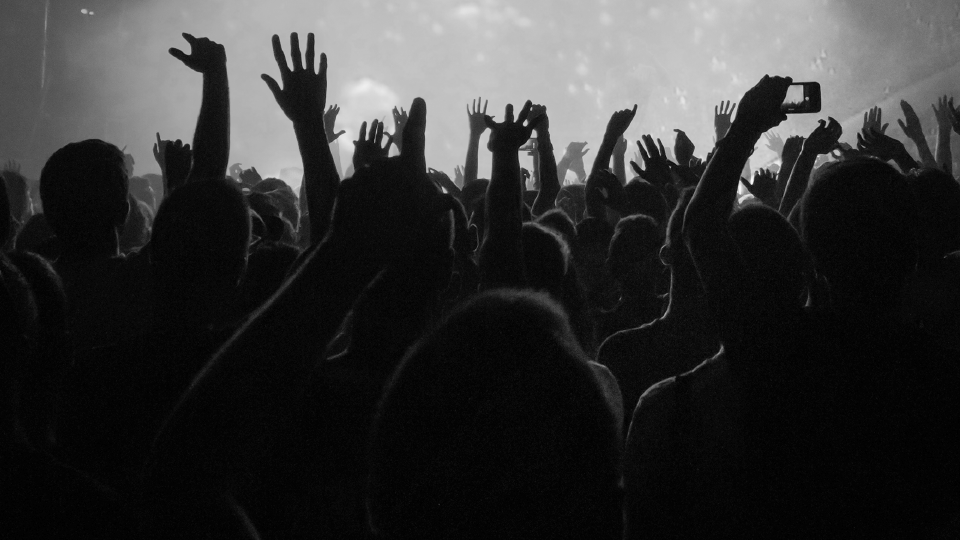 1. Global Citizen Live: A 24-Hour Broadcast Event Uniting the World to Defend the Planet and Defeat Poverty
Global Citizen Live is our once-in-a-generation, 24-hour global broadcast event taking place on Saturday, Sept. 25, around the world. Artists and entertainers participating in the global broadcast special include: 5 Seconds of Summer, Adam Lambert, Alessia Cara, Alok, Andrea Bocelli, Angélique Kidjo, Billie Eilish, Black Eyed Peas, BTS, Burna Boy, Camila Cabello, Christine and the Queens, Coldplay, Criolo, Cyndi Lauper, Davido, Demi Lovato, Doja Cat, Duran Duran, Ed Sheeran, Femi Kuti, Green Day, H.E.R., Hugh Jackman & Deborra-lee Furness, Jennifer Lopez, Jon Batiste, Keith Urban, Lang Lang, Liniker, Lizzo, Lorde, Made Kuti, Mart'nália, Meek Mill, Metallica, Mosquito, Ozuna, Rag'n'Bone Man, Ricky Martin, Shawn Mendes, Stevie Wonder, The Lumineers, Tiwa Savage, Tropkillaz, Usher, and more from locations in Lagos, Rio de Janeiro, New York City, Paris, London, Seoul, Los Angeles, Sydney, Mumbai, and more.
This is an event you don't want to miss as we make a historic push toward an equitable global COVID-19 recovery, demand climate action ahead of COP26, and take steps toward defeating world hunger. 
You can win tickets to in-person events in New York City, Paris, and Los Angeles — all locations will comply with the latest local COVID-19 health and safety guidelines, and we are working closely with the World Health Organization, United States Center for Disease Control and Prevention (CDC), and local state and city authorities to ensure this.
Find out everything you need to know here, and earn points to enter to win tickets by taking action here. 
2. Duolingo: Duolingo Plus Subscription
There are over 1.2 billion people learning a language and the majority are doing so to gain access to better opportunities. Unfortunately, learning a language is expensive and inaccessible to most. 
Duolingo was created to offer an accessible way for people to gain knowledge and opportunity through a tailored experience of language learning. From billionaires to public school students in developing countries, Duolingo's goal is to level the playing field and create a fun, equal learning environment for everyone to take advantage of. 
Global Citizen and Duolingo are teaming up to offer Global Citizens an exclusive chance to win a three-month subscription to Duolingo Plus. With Duolingo Plus, language learners can reach their goals faster with unlimited guesses, fun quizzes to track mistakes and progress, offline mode, and no ads!
Enter for this reward here. 
3. SnackMagic: Snack Box
Since launching in 2020 as a direct result of the pandemic, SnackMagic has shipped millions of snacks worldwide. Originally started to support its office lunch delivery business, SnackMagic has now created the Snack and Give Back Program to share the joy of snacking worldwide. For every snack stash gifted, SnackMagic will donate snacks to those in need.
Global Citizen is offering a chance to win an international snack stash of delicious goodies from SnackMagic! Curate your very own snack stash with 25 international snacks and enjoy the flavors of the world from the comfort of your home. This isn't your typical, boring "snack box."
Enter for this reward here.
4. Master and Dynamic: $199 Gift Card
This reward is for a $199 digital gift card for Master & Dynamic — the sophisticated audio brand with luxury headphones and earphones crafted for an exceptional listening experience.
Please note: This offer is valid for one month after receipt. This reward excludes gift cards, gift wrap, and engraving. 
This reward is only available in the US, UK, Germany, and France.
Enter for this reward here. 
5. Frank Green: Frank Green Reusable Gift Pack
Frank Green is a sustainable company cutting down on single-use plastic products through innovative and reusable food storage containers. From homeware to travel cups, these environmentally friendly products are keeping our oceans clean and our wildlife safe by reducing the amount of plastic used in our everyday lives. 
This month you can enter to win a Frank Green reusable cup or bottle that keeps your coffee tasting great and your eco-conscience clean. 
This reward is only available in Australia, New Zealand, the US, and UK.
Enter for this reward here.
North America Rewards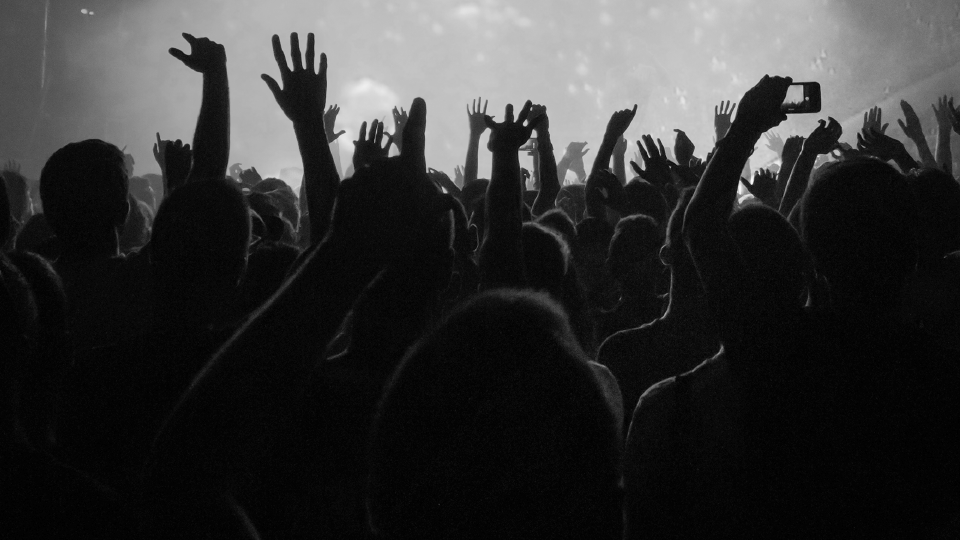 6. Topic: 1 Year Subscription of Topic
Just when you thought you'd streamed it all, Topic brings you exclusive TV series and award-winning movies from more than 40 countries.
Whether it's a Nordic Noir crime thriller, an eye-opening documentary on modern Venezuela, or an ethereal journey through Southern China, Topic is here to expand your view of the world. If you want to discover new and unforgettable shows and movies you can't find anywhere else, take action to enter for a chance to win a one-year subscription to Topic.
Enter for this reward here. 
Australia and New Zealand Rewards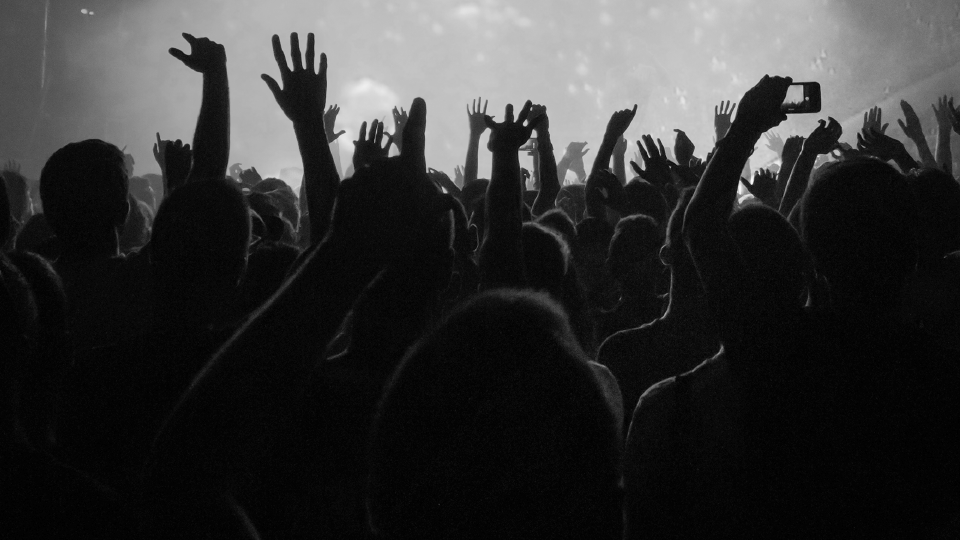 7. Sydney Harbour Bridge Climb — Burrawa Experience
An integral part of the Sydney tourism experience, Sydney Harbour Bridge is a must-see attraction in Australia. BridgeClimb offers a unique immersive experience through its guided tour up the iconic Sydney Harbour Bridge, which thousands of Australians have walked across with captivating views of the city below. 
This month, you can win a double pass to scale to the Summit of the Harbour Bridge with an Indigenous storyteller as your guide! Scale to the summit of the Sydney Harbour Bridge on this three-hour trek accompanied by Aboriginal stories as you learn about landmarks across the harbour. Pass available until Sept. 25, 2022. Travel to Sydney not included.
Enter for this reward here. 
8. Zero Co: Zero Co Starter Box
Zero Co is a sustainable personal care and home-cleaning products company working to keep the earth clean by stopping the production of new single-use plastics. Zero Co is Australian-made and owned and uses recycled plastics collected from beach clean-ups to ensure that the plastic that already exists lives a full life cycle. 
This month, five lucky winners will receive a free Zero Co Starter Box — the perfect way to test-drive all 10 of the company's single-use plastic-free products! Your package will include a two to three months' supply of do-goodies for the average four-person home, including handwash, bodywash, laundry liquid, multi-purpose spray, dishwashing liquid, dishwasher tablets, stain remover, shower cleaner, toilet cleaner, and air freshener.
The reward is delivered carbon-negative, with six reusable dispensers made from ocean, beach, and landfill plastic, alongside six refill pouches made from recycled plastic. Once the refill pouches are used, customers are asked to send these back with the replied paid satchel included in their delivery box, so the team can clean, refill, reuse, and you never have to use single-use plastic again!   
Enter for this reward here. 
Canada Rewards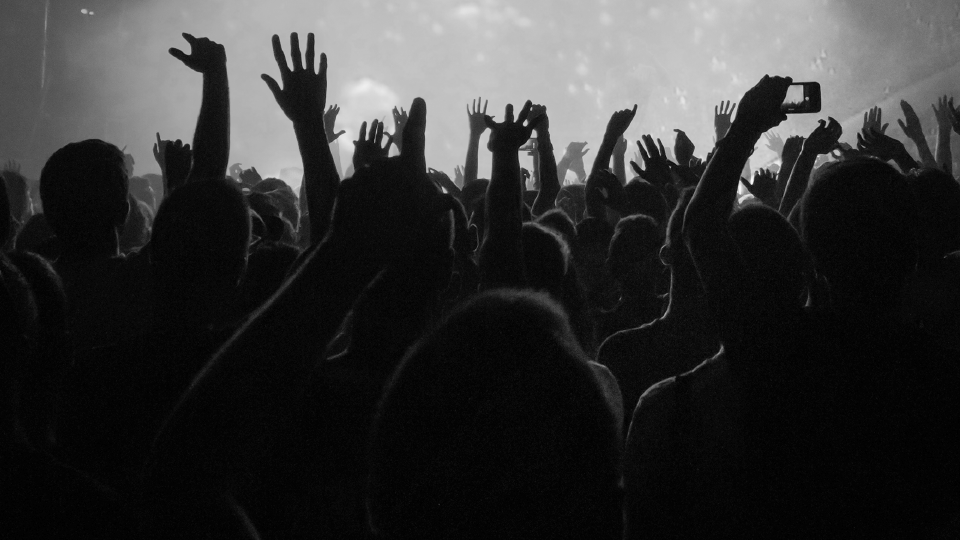 9. HelloFresh: 2 Months Free of HelloFresh
Hello Fresh is more than a meal kit. Beyond the Box advances Hello Fresh's mission of changing the way people eat, forever. Its objective is to target a broken food system and ensure that fresh food is available and accessible to those experiencing food insecurity and to anyone in their time of need.
Take action and enter to win a meal box from Hello Fresh, good for three meals for two people.
Enter for this reward here. 
Germany Rewards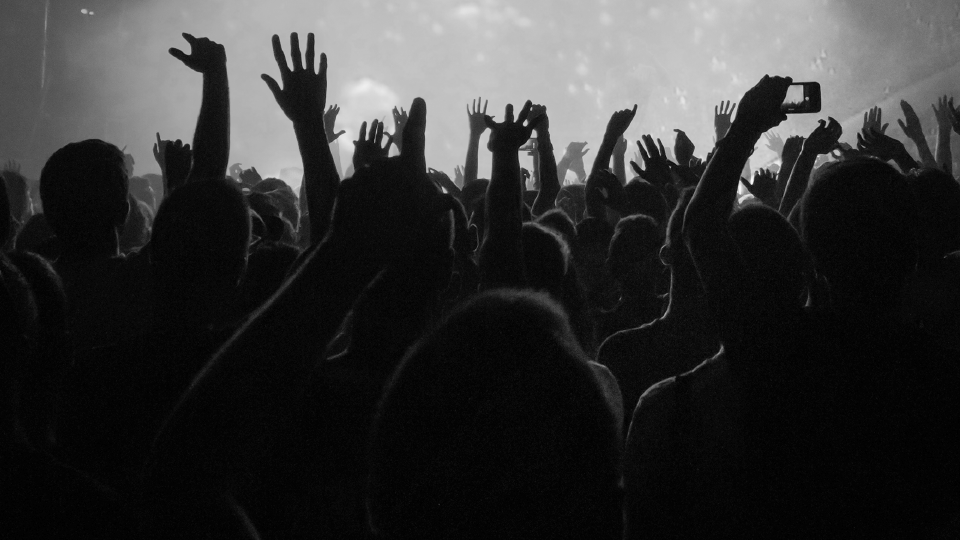 10. Human Rights Film Festival Berlin: "School of Hope" In-Person Screening
The Human Rights Film Festival stands up against human rights violations occurring around the world through documentaries and diverse film narratives. The festival provides a global platform for advocacy and spotlights stories that address issues of democracy, environmental protection, and justice. For 10 days in September, the Human Rights Film Festival will focus on stories from all parts of the world that vividly address and reflect on human action and the socio-political status quo. The festival takes place in Berlin this year, from Sept. 16 to Oct. 25, part in-person, part online.   
Until Sept. 12, you have a chance to attend the screening of School of Hope, a documentary that follows Moroccan children and teachers surviving through drought and finding solace in a sanctuary of learning. The film by Mohamed El Adoubi presents a dedicated teacher in an adobe in the middle of the Moroccan Steppe asking his young pupils, "What does hope mean?" For some children, attending the School of Hope is discouraged by their parents, but as the teacher explains to his nomadic students, hope means dreaming of a better future. After the film, the director will join a special discussion. The film is in Arabic and will be subtitled in English. 
Enter for this reward here. 
11. Human Rights Film Festival Berlin: "School of Hope" Virtual Screening
The Human Rights Film Festival stands up against human rights violations occurring around the world through documentaries and diverse film narratives. The festival takes place in Berlin this year, from Sept. 16 to Oct. 25, part in-person, part online.  
For those unable to attend an in-person screening, the Human Rights Festival is offering a virtual screening for the documentary School of Hope. 
Until Sept. 14, you have a chance to access the virtual screening. In the film by Mohamed El Adoubi, a dedicated teacher in the Moroccan Steppe plagued by drought, asks his young pupils "What does hope mean?" The documentary follows the story as their teacher seeks to show them a way to the future. After the film, the director will join a special discussion. The film is in Arabic and will be subtitled in English. 
Enter for this reward here. 
Nigeria Rewards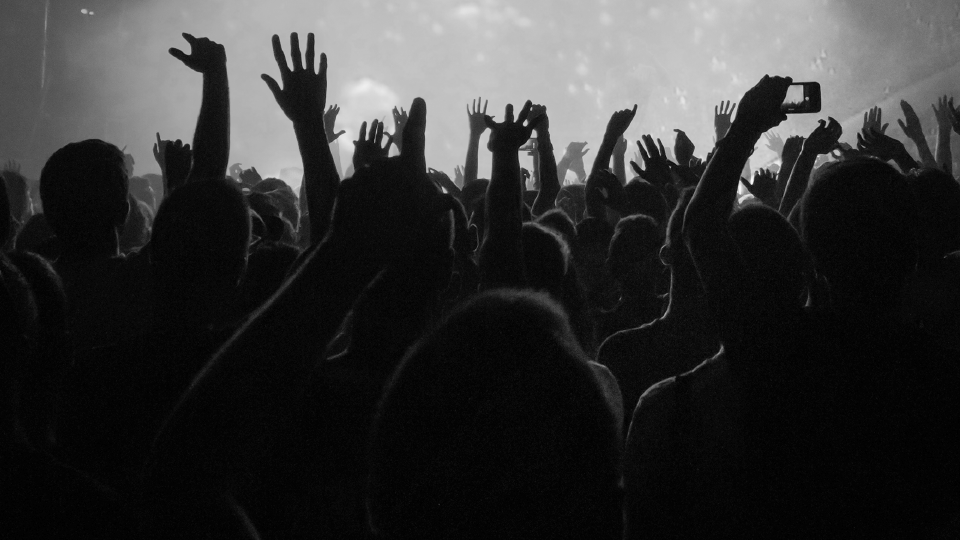 12. Deboniares Pizza: Snackie Box
A snack that gives back. Debonairs Pizza started Doughnation, where leftover pizza dough is made into flatbreads to feed millions more.
Take action to make an impact and enter to win a Snackie Pizza — amazing Debonairs pizza in a smaller box! Same taste, same delight!
This reward is open to residents in Lagos and Owerr only.
Enter for this reward here. 
13. Payporte: $15k & 25k Naira Vouchers
PayPorte's vision and mission is "clothing Africa in body, mind, and spirit, to inspire self-confidence and self-belief." Payporte acknowledges that fashion is about more than just what you wear; it's about freedom of expression and celebrating the diversity of every individual, irrespective of race, gender, culture, religion, and creed.
Take action to win 15,000 or 25,000 Naira worth of gift vouchers with PayPorte to shop for quality and affordable products #JustForYou. 
Enter for this reward here. 
South Africa Rewards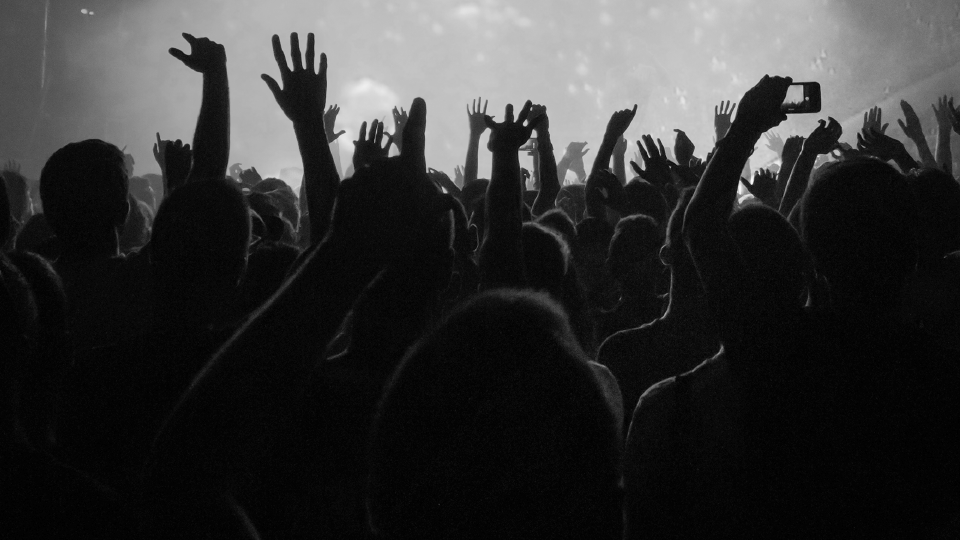 14. SweepSouth: R250 SweepSouth Voucher
SweepSouth, the on-demand cleaning service, was founded with the values of empowering domestic workers in Africa by creating a safe and reliable platform where both men and women can find dignifying work opportunities. 
SweepSouth is a home service platform that conveniently manages your ongoing indoor and outdoor home tasks by connecting you with a vetted SweepStar! To simplify your life, SweepSouth offers a hassle-free and reliable mobile app to help you schedule and reschedule your home task bookings from anywhere at any time. Say goodbye to tedious home chores and finally focus on the things you love.
Take action, earn points, and enter to earn a chance of winning a SweepSouth voucher valued at R250.
Enter for this reward here.
15. Sonwaro: R250 Coffee Hamper
Sonwaro is an established South African coffee brand that is dedicated to crafting beautiful coffee blends for coffee lovers.
Take action and enter for a chance to win a Sonwaro Coffee Hamper worth R250.
Enter for this reward here. 
16. Sonwaro: Barista Training Courses
Sonwaro is an established South African coffee brand that is dedicated to crafting beautiful coffee blends for coffee lovers. It is passionate about youth and women's empowerment.
Take action and enter for a chance of being a part of its three-day barista training.
Enter for this reward here. 
17. Happy Culture Kombucha: R300 Voucher
​​Happy Culture Kombucha cans offer the same delicious, health-boosting refreshment of the company's original living and sparkling green tea kombucha, but each with a special innovative twist, and packaged in beautiful cans.
From the calming CBD oil to the energizing Guarana and Ginseng plant extracts, an extra functional property brings a unique element to enjoy with each sip, in addition to the abundance of living goodness and the sparkling, invigorating sensations of the original kombucha.
Take action and stand a chance to win a R300 voucher from Happy Culture Kombucha!
Enter for this reward here. 
United Kingdom Rewards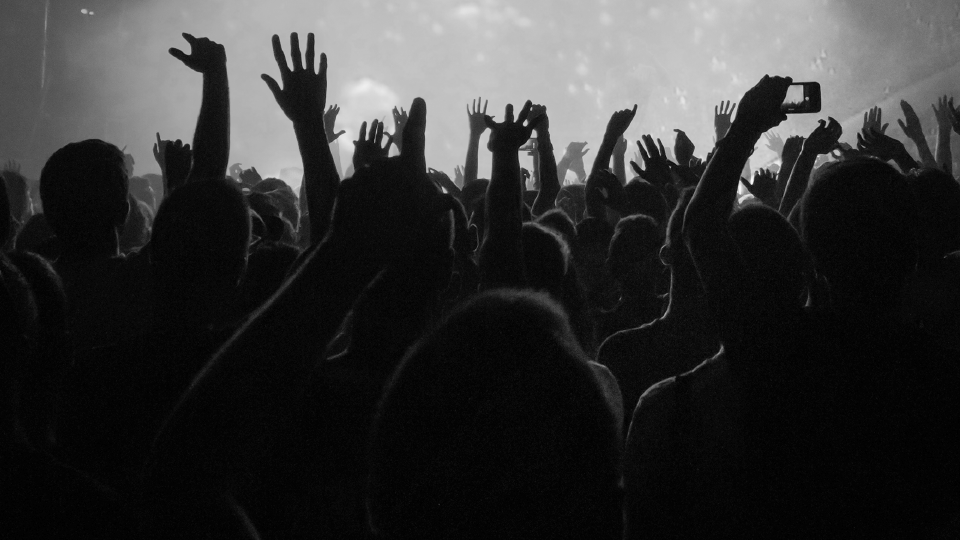 18. Wonderwall: A Living Wall from Wonderwall
Wonderwall is more than just your average vertical garden. Wonderwall's living walls are famous, being featured on a variety of lifestyle TV programmes multiple times, such as Love Your Garden and, most recently, Love Your Weekend. Wonderwall's starter kit is the perfect size to have your very own all year-round statement living wall that can be extended over time and vertical space. It's suitable for planting a variety of indoor and outdoor planting schemes, such as evergreens, perennials, succulents, houseplants, herbs, edibles, and much more. 
Wonderwall's systems are self-irrigating and use planters made from 100% recycled materials, making it a perfectly stylish eco-friendly accent to any home. This prize includes a selection of SeedCell pre-sown, biodegradable pods so you can start growing your own leafy greens, salads, and herbs right away. 
Take action and you could start your own vertical garden with Wonderwall! This starter kit includes everything to create a 0.32 square-meter living wall at home, indoors or outdoors. It's space-efficient, looks amazing, and doesn't require any prior gardening experience.
Enter for this reward here.
19. Mintie: £50 Voucher for Mintie Lunchboxes
Say no to plastic! Mintie makes stainless steel lunch boxes, containers, and bottles to help you to enjoy delicious food at home and on the go. Mintie is all about sustainability. Its goal is to create useful products that last, with no need for extra waste such as plastic wrap or foil. Making small changes like how we store our food is a good step to making less of an impact on the planet.
A  £50 voucher can get you one of the company's stainless steel Snug lunch boxes and water bottles, as well as a handy set of snack pots. Everything you need for the perfect environmentally friendly lunch on the go!
Enter for this reward here. 
20. RiSE: Speciality Coffee Box by RiSE
RiSE believes in the power of great specialty coffee. Using organic ingredients, independent and sustainable sources, RiSE creates products that are made to share. 
Made for food and drink lovers, the RiSE coffee box seeks out the best coffee roasts the UK has to offer. Each box features two 250-gram bags of sustainable, specialty coffee, exclusive content from roasters, monthly recipe cards, and a tasty treat to snack on while your coffee brews.
Enter for this reward here. 
21. Kabloom: Bird, Bees, and Butterflies Kabloom Seedbom Gift Box
Help birds, bees, and butterflies by taking action to earn your Seedboms.
Kabloom makes fun and innovative products that also happen to be super environmentally friendly. Kabloom has made the Seedbom, designed for interaction and inspired by a relationship with nature in the urban environment.
This Birds, Bees, and Butterflies Seed bomb gift box contains four Kabloom Seedboms for guerrilla gardening flower power fun! These climate friendly grenades are filled with an explosive mix of organic peat-free compost and wildflower seeds to brighten up any space — just pull the pin and throw the Seedbom!
Enter for this reward here. 
22. Recognised: Recognised Jewellery Set
Recognised Jewellery is more than just adornment — it's jewellery with an impact. Recognised has raised thousands of pounds in charitable funds with 100% of proceeds of each purchase of a Statement Popon® being donated to its partners fighting for equitable causes. 
The winners of this reward can create their very own Recognised Jewellery set. A set includes a bangle or necklace and your choice of Statement Popons® for a cause important to you. Each Statement Popon® shows your support for support mental health, those affected by cancer, Black Lives Matter, the fight against modern slavery, and many more.
Enter for this reward here. 
United States Rewards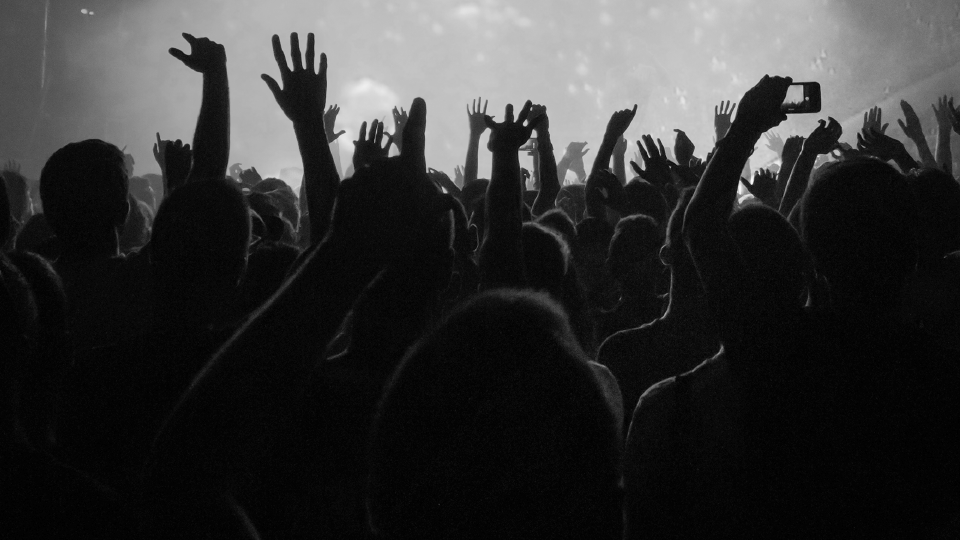 23. Tony's Chocolonely: A Year Supply of Chocolate from Tony's Chocolonely
Tony's Chocolonely is a Fairtrade and BCorp-certified company on a mission to end illegal child labor and modern slavery in the cocoa industry. It takes responsibility for its supply chain with traceability bean-to-bar and paying farmers a living wage for their cocoa, while encouraging other chocolate makers to do the same.
Now's your chance to make next year the sweetest yet with a year's supply of chocolate from Tony's Chocolonely! What would you do with a year's worth of chocolate? Satisfy your sweet tooth with all the chocolate you can eat? Feed your entire graduating class? Swim in a pool full of liquid chocolatey goodness? Whatever you choose to do with your year's worth of chocolate, this is truly the reward that keeps on giving. 
Enter for this reward here. 
24. IT'SUGAR: Exclusive Gift Basket
IT'SUGAR is more than just candy — it's an experience. With over 100 locations across the US, IT'SUGAR wants to bring its unique novelty experience right to your doorstep with this over-the-top prize pack of IT'SUGAR exclusive merch.
Contents include: Cotton Candy, SPK mug, Gummy Bears Cereal Box, Sour Worms Cereal Box, Marshmallow Mania, Sour Power Quattro, Blue Gumball Machine/Bank, Classic Gumballs, 15" Candy necklace, SPK Favorites Box, Nerds Favorites Box, Jawbreaker on a stick, All Pink Starburst, 5" Classic Lollipop, 5" Marshmallow Pop, 3pk Swizzle Sticks, Sugar Swigs, Gummy Burger, Sugar Survival Kit, 1.75lb Gummy Bear, and an Oreo-scented candle.
Enter for this reward here. 
25. New York Jets
Sports are back! Be a part of the action — live. 
Take action through Global Citizen to earn a chance to win two tickets to the game and one parking pass. 
Enter for this reward here.
26. Conscious Step: Socks That Protect the Ocean
Make waves supporting healthy oceans! Conscious Step makes lasting social and environmental change through its production practices, which support farms and factories providing fair wages while only using sustainable materials. Each purchase provides its partners with the resources to support communities in need from providing access to clean water to protecting our oceans. 
This month you can enter to win these Conscious Step socks featuring crashing waves in shades of blue and the Oceana logo embroidery. Each pair supports Oceana and its work to restore oceans and save marine life.  
Enter for this reward here. 
27. Chameleon: A Case of Cold Brew From Chameleon
Global Citizen and Chameleon Cold Brew have teamed up to offer you a one-of-kind coffee lovers gift box curated for the theme of the month.
Organic, consciously crafted cold-brew takes commitment. Beyond ethically sourcing specialty-grade coffee beans, Chameleon embraces its responsibility to protect the places and people that grow our coffee and the planet we call home. 
Chameleon also takes a strong stand on gender equality, working on women-centered projects around the world, including co-funding the organic certification fees for two women-led co-ops in Myanmar that are passionate about growing organic coffee.
Enter for this reward here. 
28. FRIENDS NYC: The FRIENDS Experience
The FRIENDS™ Experience is the ultimate experience for Friends fans, with iconic props and recreated scenes from the hit show. Explore Joey and Chandler's apartment, sit in Monica and Rachel's kitchen — you'll even get to poke Ugly Naked Guy. I KNOW!
Standards are in place that will keep you, your friends and family, and staff safe and worry-free — "dedicated to keeping the experience not only clean, but 'Monica Clean!'" Vaccination is required to attend.
Tickets are valid for any date and time that is available until Dec. 31, 2021.
Enter for this reward here. 
29. Too Good To Go: A Meal From Too Good To Go
Forty percent of edible food in the US is wasted, or the equivalent of a midsize SUV every second. This contributes to 10% of all global greenhouse gas emissions and $1.2 trillion worth of food. Too Good To Go is an app that helps everyday people fight food waste in their local communities by connecting them to restaurants and grocery stores with surplus meals and ingredients. Join Too Good To Go in the fight against food waste! Unlock a free meal on the app and pick up pastries, fresh produce, sushi, and more to help ensure delicious food isn't thrown away.   
Join Too Good To Go in the fight against food waste! Unlock a free meal on the app to pick-up delicious surplus food that would have otherwise gone to waste in your own community.   
Enter for this reward here. 
30. Global Citizen Book Club: The End of Bias: A Beginning by Jessica Nordell
Each month, Global Citizen handpicks a new book surrounding one of our core issues. Global Citizens can join along and engage in enlightening weekly discussions about the book of the month and how it relates to defeating extreme poverty. And once we've all finished reading, Global Citizen hosts a discussion with the author, where you will have the chance to ask all your burning questions.
This month's pick is The End of Bias: A Beginning by Jessica Nordell. 
The End of Bias is a transformative, groundbreaking exploration into how we can eradicate unintentional bias and discrimination, the great challenge of our age.
The book takes a psychological look into unconscious bias: persistent, unintentional prejudiced behavior that clashes with our consciously held beliefs. We know that it exists, to corrosive and even lethal effect. We see it in medicine, the workplace, education, policing, and beyond. But when it comes to uprooting our prejudices, we still have far to go.
Jessica Nordell presents her first book The End of Bias: A Beginning, after a a decade-long career of writing about prejudice and discrimination. Nordell's work has been published in the New York Times, the Atlantic, and the Washington Post. Nordell is a Gracie Award winner for her co-creation of Literary Friendships, a national radio program which hosted writers to discuss their friendships.
Win the Book Club's October pick, get reading, and start discussing! Make sure to join us in November for a discussion with the author.
Enter for this reward here.
---
You can join the Global Citizen Live campaign to defend the planet and defeat poverty by taking action here, and become part of a movement powered by citizens around the world who are taking action together with governments, corporations, and philanthropists to make change.