Why Global Citizens Should Care
Global Citizen campaigns to achieve the United Nations' 17 Global Goals and end extreme poverty by 2030. Part of that work is to recognize and uplift the extraordinary people around the world who are making a positive contribution towards ending poverty and its root causes in their own communities. Global Citizen Prize was established to do just that, through an award ceremony to celebrate the world's leaders and activists taking action to achieve a world that is fair, just, and equal. Join the movement by taking action here.
---
Through the years, Global Citizen Prize has honored a whole range of remarkable people who have dedicated their lives to making the world a better place for all.
Each year, the award ceremony celebrates the leaders among us who are uplifting the world's most vulnerable people through actions of compassion, care, and innovation.
This year, Global Citizen Prize will premiere on Dec. 19, to honor individuals and groups around the world who exemplify the leadership we need to tackle extreme poverty and its causes and consequences.
But before the 2020 ceremony and celebration, let's take some time to honor the nine previous awardees who have dedicated their lives to helping the world achieve the United Nations' Global Goals.
Here's are the inspirational individuals honored by Global Citizen Prize throughout the years.
---
1. George Harrison
Global Citizen Prize began in 2016, when we presented the first-ever George Harrison Global Citizen Award to the late Beatle himself. The award was created to honor an artist who had demonstrated excellence in both music and activism throughout the course of their career — a description that rings true for the famed Beatles guitarist. 
One for the history books: @PaulSimonMusic sings "Here Comes The Sun," honoring the great George Harrison at the #WorldOnStage 🌎 pic.twitter.com/Wb79p2hnDT

— Global Citizen (@GlblCtzn) September 23, 2016
Although he died nearly two decades ago, Harrison left a lasting legacy on the history of celebrity charitable work. In 1971, he organized what is regarded as the first-ever multi-artist benefit concert, The Concert For Bangladesh, which raised funds and awareness for a country that was suffering from floods, famine, and civil war.
Today, the George Harrison Fund for UNICEF continues to support programs in Bangladesh, as well as in other countries, that provide children with health, education, nutrition, and emergency relief.
2. Annie Lennox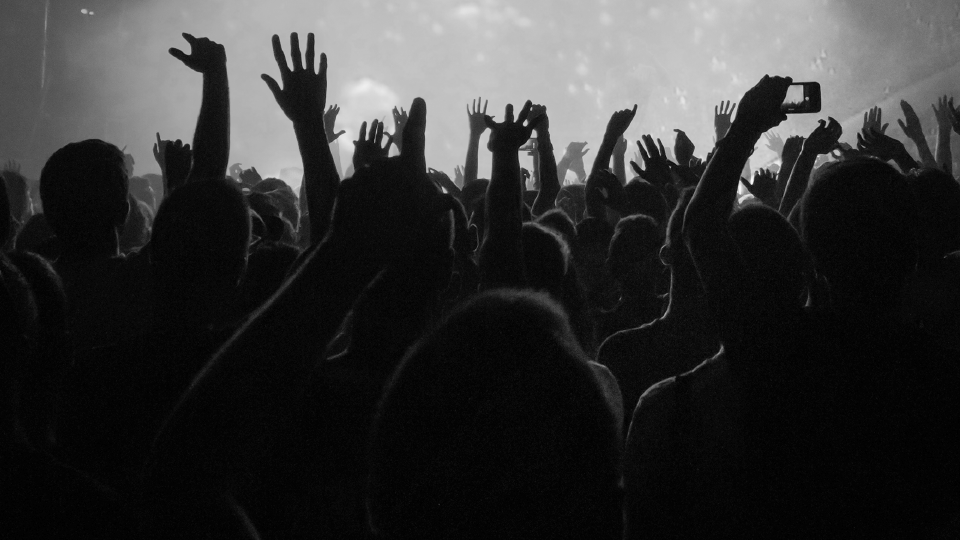 Image: Theo Wargo/Getty Images for Global Citizen
Scottish singer-songwriter Annie Lennox was presented the George Harrison Global Citizen Award the following year, in 2017, for her dedication to global humanitarian work. 
Ever since she performed at the inaugural concert for Nelson Mandela's HIV/AIDS Foundation, "46664", Lennox has been on a mission to raise awareness and fundraise for the cause, even starting her own campaign, SING, to support women and children affected by the virus.
Lennox has also been a champion of empowering marginalized women and girls worldwide through her organization The Circle, which aims to end gender-based discrimination, violence, and inequality. 
3. Erna Solberg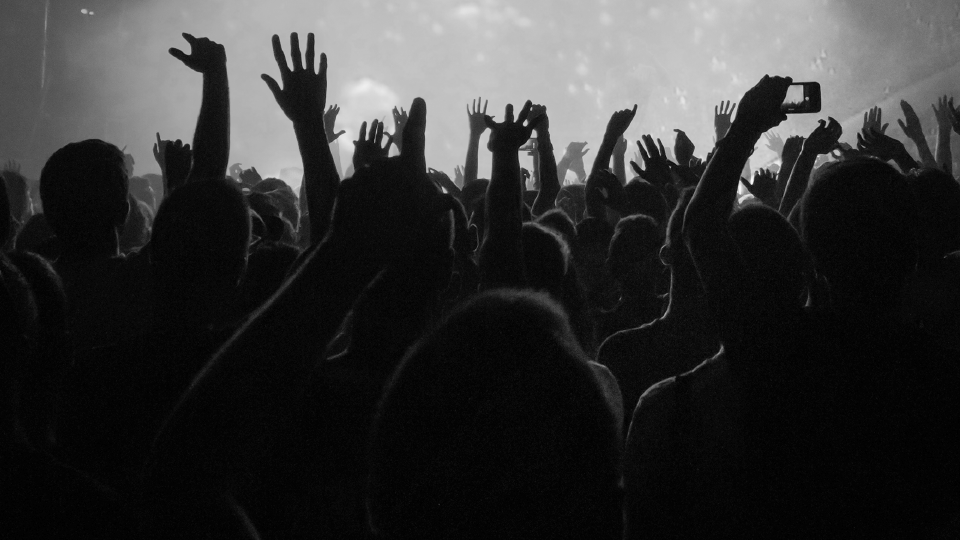 Prime Minister of Norway Erna Solberg (R) presents Graca Machel (L) with the inaugural Global Citizen Prize for World Leader, on stage during the Global Citizen Festival: Mandela 100 at FNB Stadium on December 2, 2018 in Johannesburg, South Africa.
Image: emal Countess/Getty Images for Global Citizen
Honored for her commitment to fighting for equal rights for women, Norwegian Prime Minister Erna Solberg was awarded the inaugural Global Citizen Prize for a World Leader in 2018, at Global Citizen Festival: Mandela 100 in Johannesburg, South Africa. The award honors a political figure who has advocated for and implemented policy changes that have actionably improved the lives of those suffering the effects of poverty. 
As co-chair of the UN Sustainable Development Goals advocacy group and leader of her own country, Solberg focuses on women's and girls' empowerment, as well as global education. Through the Education Commission, which she co-founded, Solberg aims to ensure all children everywhere are in school within a generation.
And with the creation of the Global Financing Facility in partnership with other world leaders, Solberg works to provide quality health care and nutrition for women, children, and adolescents around the world.
4. Wawira Njiru
Global Citizen Festival: Mandela 100 also saw the presentation of the first-ever Global Citizen Prize: Cisco Youth Leadership Award, which was presented to Wawira Njiru, the now 29-year-old founder and executive director of Food for Education.
The Cisco Youth Leadership Award was created to recognize and lift up an individual aged 18-30 who is positively impacting the world, and demonstrating the impact that young people are having on the fight against extreme poverty.
Njiru received this honor for her organization Food for Education, which provides subsidized and highly nutritious meals to thousands of schoolchildren in Kenya. Her goal is to make sure children have sufficient food and nutrition to succeed in the classroom. So far, Njiru's organization has delivered 5,000,000 meals that have led to improved nutrition, school attendance, and performance.
5. Richard Curtis
The iconic filmmaker and activist Richard Curtis won the first-ever Global Citizen of the Year award in 2019, at the Global Citizen Prize ceremony hosted in London's Royal Albert Hall. The Global Citizen of the Year award honors an individual who has demonstrated exceptional and sustained impact toward the goal of ending extreme poverty. 
Through his numerous organizations and campaigns, including Comic Relief, Red Nose Day, and Project Everyone, Curtis has engaged millions of people in the fight against poverty. For more than three decades, he has relentlessly worked to accelerate progress toward a more fair and equitable world, and raised more than $1.5 billion to help vulnerable people and communities. 
6. Sting
As a world-renowned star whose career has spanned five decades, Sting received the 2019 Global Citizen Artist of the Year award; an award that honors a creative individual or group using their platform and work to create change, not just through conversation but through meaningful impact.
Throughout his career, Sting has used his time in the limelight to raise awareness about climate change and deforestation, particularly the need to save the world's rainforests. In 1989, he co-founded the Rainforest Foundation, which has so far protected more than 33 million acres of rainforest.
7. Amina Mohammed 
Deputy Secretary-General of the UN Amina Mohammed was awarded the 2019 Global Citizen Prize for World Leader for her lifelong fight against the causes of extreme poverty. In fact, she played an integral role in the creation of the 17 Global Goals we have today.
Prior to her position as Deputy Secretary-General of the UN, Mohammed helped her home country Nigeria reduce HIV infection and maternal mortality rates. She also steered the country's climate action efforts as Minister of Environment from 2015 to 2016. Today, she continues to work toward building "a world where every girl and boy has the tools and support to make their dreams a reality."
8. Hamdi Ulukaya
The founder and CEO of food company Chobani, Hamdi Ulukaya, was named the first-ever winner of the Global Citizen Prize for Business Leader, an award that honors an individual who has combined business goals with positive human impact.
For Ulukaya, expanding his company comes hand-in-hand with supporting his community. Not only does he champion fully-paid parental leave, but he also donates to local food banks and supports food programs in local schools. 
Ulukaya is also especially passionate about action against the global refugee crisis. He founded the Tent Partnership for Refugees to mobilize the private sector to improve the lives and futures of more than 25 million displaced people. Chobani also hires many legally resettled refugees, who make up about 30% of its workforce. 
9. Priya Prakash
In 2019, then 28-year-old Priya Prakash was named the winner of Global Citizen Prize: Cisco Youth Leadership Award for her work to ensure every child across India can grow up healthy. As the founder and CEO of HealthSetGo, she aims to improve the health and lives of 1 million students by 2023. 
Her organization HealthSetGo works to achieve this goal by integrating technology and health care to empower parents, doctors, schools, and governments to improve the health and lives of children in India. So far, it has impacted more than 250,000 students and parents across more than 77 cities through its initiatives, which include in-school medical assessments and health education kits.
This year, Global Citizen Prize will continue to recognize and lift up people who go above and beyond to make the world a better place — particularly in light of the unprecedented global challenges we have faced this year — reminding us all that, together, we will come out of this year stronger. 
In addition to the prizes celebrating young leaders, world leaders, business leaders, artists, and Global Citizens the 2020 award ceremony will introduce three new prizes, the Global Citizen Prizes for Philanthropy, Culture & Education, and Activism.
A further category — the Country Hero Award — will also celebrate remarkable individuals or organizations in the UK, Canada, South Africa, Nigeria, Australia, Germany, and Mexico, who are lifting up their communities.
The 2020 Global Citizen Prize winners will join this incredible list of leaders and activists who are making a mark in the fight to end extreme poverty — and we can't wait to find out who they will be! 
---
Join Global Citizen in December 2020 to celebrate the leaders among us who have stepped up against a backdrop of unprecedented global challenges to take action for the world we want — a world that is fair, just, and equal.
The broadcast and digitally streamed award ceremony will also feature inspirational stories of human strength and unforgettable performances that will bring together artists, activists, and global leaders to remind each of us that, together, we will come out of this year stronger. Find out more about the Global Citizen Prize here.