---
Why Global Citizens Should Care 
The inaugural Global Citizen Prize award ceremony is the first major event in our 2020 campaign, Global Goal Live: The Possible Dream. We'll be mobilizing Global Citizens, business leaders, governments, and philanthropists to join and enhance the fight to end extreme poverty by 2030, with the campaign to culminate in a historic 10-hour media event from across five continents. Join the movement by taking action with us here to help achieve the UN's Global Goals by 2030. 
---
The story of Sting's activism is far from your standard story of celebrity charity work. 
Sting, born in Newcastle in 1951, was an English schoolteacher in Northumberland a long time before he sold 100 million albums.
"I was a grownup — and then I became a rockstar," Sting told music journalist Anthony DeCurtis on a Meet the Musician podcast in 2011.
It was a grounded life: he grew up around shipyards, he helped his dad deliver milk while his mum cut hair for a living. Sting then graduated swiftly from educator to artist and activist: he moved to London in 1977 to form the Police and, by 1981, he had performed at numerous gigs for Amnesty International, along with Bob Geldof and many other artists.
And if Geldof had your number in the 80s, you know what happens next: Sting sang on the chart-destroying charity single "Do They Know It's Christmas?" in 1984; performed at Wembley Stadium for Live Aid the following year; and returned for 2005's Live 8 show in Hyde Park.
Among other accolades, there have been four BRIT Awards, four Oscar nominations, 17 GRAMMYs, a Golden Globe, an Emmy, and a CBE from the Queen to boot across Sting's legacy with the Police and as a solo artist.
But perhaps his crowning achievement came in 1989, when — after years of fundraising shows and efforts fighting poverty — he and his wife Trudie Styler founded the Rainforest Fund.
It was initially conceived on a promise they made to Chief Raoni, the Indigenous leader of the Kayapó tribe in the Brazilian Amazon, to help him protect the legal rights to their land — and from that moment, the fund was born. It has since expanded to a network of interconnected organizations working in more than 20 countries over three continents to protect the world's rainforests and the indigenous people living there. 
Over the last 30 years, their foundation has accomplished tremendous success, having helped protect 33 million acres of rainforest.
🎉JUST ANNOUNCED: @JorjaSmith is joining @Stormzy, @OfficialSting, @IAMJHUD, @JohnLegend, @RaphaelSaadiq, Chris Martin, @HERMusicx, and loads more for #GCPrize2019 at the @RoyalAlbertHall on Friday! ✊

But that's not all. Here's everyone that's hosting: https://t.co/Elv8Fx7rSRpic.twitter.com/Ch7KXTo2L0

— Global Citizen UK (@GlblCtznUK) December 10, 2019
Sting and Styler have held 19 benefit concerts to raise funds and awareness for the Rainforest Fund. The most recent was hosted by Robert Downey Jr. at the Beacon Theatre in New York City on Dec. 9 to celebrate the Fund's 30th anniversary.
It was an all-star night: Bruce Springsteen and John Mellencamp joined to perform on each other's songs; Rolling Stone Magazine reported that Blondie frontwoman Debbie Harry rapped with Daryl McDaniels of Run DMC; Eurythmics reunited; Shaggy joined Sting for a live collaboration; and Bob Geldof declared: "We're the old guys and girls with guitars and keyboards that still think it's possible to change things."
That spirit of music and activism continued on the night of Dec. 13, when Sting was honored with the Artist of the Year award at the inaugural Global Citizen Prize ceremony in London's Royal Albert Hall. The award came with a grant to the Rainforest Fund. 
"As a citizen of course I'm honoured to receive this award, and it does provide the opportunity to admit that whatever successes, whatever battles we've managed to win in the struggle to save our planet, we may well be losing the war," Sting told the crowd of Global Citizens assembled at the Royal Albert Hall.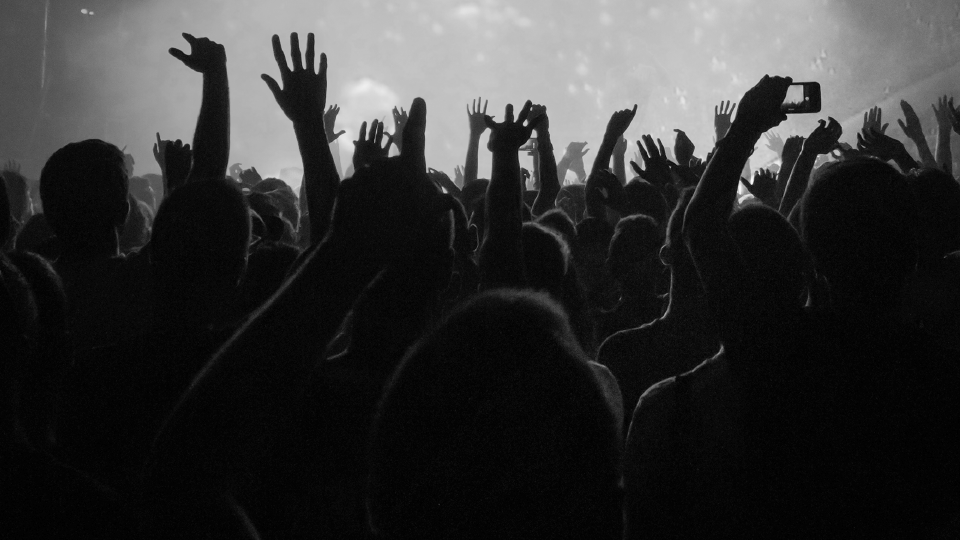 Image: Jeff Spicer/Getty Images for Global Citizen
"I was humbled recently by the words of Greta Thunberg, as she addressed the United Nations on the issue of climate change and on behalf of her generation, she rightfully pointed the finger at mine," he continued. "Whatever we've done, whatever we've tried to accomplish in the struggle, we have not done enough."
The Artist of the Year award celebrates a creative individual or group who use their platform to create change, not just through conversation but through meaningful impact. 
The Global Citizen Prize exists to celebrate leading activists from across many different sectors — including world leaders, artists, business leaders, and young activists. 
As well as inspiring stories of individual activism, the night featured calls-to-action for Global Citizens everywhere, alongside incredible performances from Jennifer Hudson, John Legend, Raphael Saadiq, Sting himself, and Stormzy, with special guests Chris Martin, H.E.R., and Jorja Smith. 
The show is being broadcast around the world this month, and you can find out exactly how and where you can tune in here — to watch Sting's acceptance speech in full, alongside amazing musical performaces, and calls-to-action to join the movement to end extreme poverty.
---
Proud partners of the Global Citizen Prize include Comcast NBCUniversal, MSNBC, Cisco, Johnson & Johnson, Citi, Live Nation, Reckitt Benckiser (RB), the Bill & Melinda Gates Foundation, and the Motsepe Foundation.