---
Why Global Citizens Should Care
Many events aren't designed with people with physical and intellectual disabilities in mind. Global Citizen is committed to make the world more accessible, one festival at a time. You can join us in taking action on this issue and more
here
. 
---
Global Citizen doesn't want any guests to miss out on one of Alicia Keys' ballads, Adam Lambert's glamorous costumes, or Pharrell's beats at the Global Citizen Festival in New York's Central Park this year. 
The annual event taking place Sept. 28 is enhancing the experience for attendees who took action and won tickets as a result, thanks to our partner Coty, one of the world's largest beauty companies.
Take Action: Download the App 
Attendees can spend days leading up to the festival revisiting Carole King's discography and checking out H.E.R.'s R&B jams — not worrying if there'll be accessible bathrooms or an American Sign Language (ASL) interpreter. That leaves more time to catch up on how Global Citizens around the world have been creating change.
According to the 2016 census bureau, 40.7 million people, or 12.8% of the US population, live with a disability. Even though a 2015 report found 6.2 million people with disabilities in the US had attended live concerts, venues aren't always accommodating and don't provide enough accessibility information ahead of their events. Often ASL interpreters aren't provided for deaf audience members, and service pets are frequently banned. 
Related Stories: What Do You Know About the Inequalities Faced by People Living with Disabilities?
"Coty is delighted to sponsor the ADA accessible area at the annual Global Citizen Festival in New York for the second year," said Anna Lucuk, VP Corporate Responsibility at Coty. "The ADA area will help ensure the festival is inclusive for everyone regardless of their ability, including sign-language interpreters, a new check-in center, and a team of dedicated support staff. Last year we partnered with Global Citizen to help create a more inclusive, and accessible world, through a new campaign to reduce inequalities and pledged our support to the Charter For Change."
For some music fans, attending a live event can be a challenge before even getting in line. For example, more than 80% of people with disabilities in the UK have run into trouble while buying tickets to live music events, the Guardian reports. Most online ticketing systems have visual challenges that make it impossible for blind patrons to buy seats independently, to say nothing of trying to select seats on a completely visual seat map. As high as 1 in 10 people with disabilities have thought about taking legal action against the inconveniences they face while trying to enjoy festivals and concerts. 
"In 2018, every large-scale music event should be all-inclusive," Suzanne Bull, CEO of the UK-based organization Attitude Is Everything, said in an interview with the Independent. "Disabled customers should be able to buy a ticket online, they should be encouraged to attend shows with their friends and not have to jump through undignified hoops when things go wrong."  
Change is happening in the US, too. Sean Gray, a punk scene veteran living with cerebral palsy, founded Is This Venue Accessible in 2015 to help more people with disabilities find accommodating live music spaces in the US. 
Ace Ratcliff, a writer and music lover, published a powerful op-ed in April 2018 on her experience attending concerts in a wheelchair. 
"My wheelchair ― my disability ― isn't what prevents me from living my life to the fullest. Other people do that," she wrote, explaining what can go wrong when event planners don't consider accessibility. Ratcliff describes the frustration that comes with obstructed views and what it feels like to be separated from friends who can't join her in the area designated for people with disabilities.
The Americans with Disabilities Act (ADA) first passed in 1990, to prohibit discrimination based on disability and provide mandatory guidelines businesses must adhere to in order to accommodate the needs of staff and patrons with disabilities. 
Festival grounds sometimes have a hard time complying with the ADA, since they're often temporary spaces lacking built-in accessibility features. But Global Citizen is determined to stick to it by dedicating an area for people with disabilities to ensure they have the best time possible at the event, in the ADA section where friends and family are welcome. 
Here's what you can expect at the 2019 Global Citizen Festival. 
All guests who would like access to the ADA section must fill out the request for accommodation form.
Accessibility Center Check-In
Located on 84th Street and East Drive, all people who have questions on the day of the festival or want to access the ADA section must pick up their ADA wristband here. No one without an ADA wristband will be allowed in the ADA section.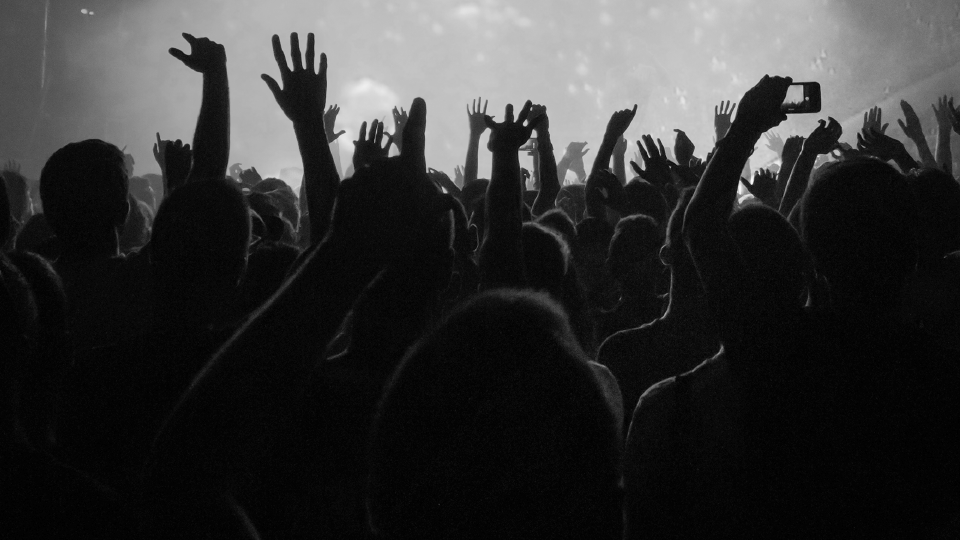 Effective Communication
Global Citizen will provide a clear view of an ASL interpreter in the ADA section of the park, shown above off the Metropolitan Museum of Art entrance on East 84th Street and Fifth Avenue.
(Please note: The interpretation won't be broadcast or available in other sections.) 
Accessibility Staffing
A whole team wearing t-shirts clearly labeled "Accessibility Staff" will be stationed throughout the ADA section of the park, and can be flagged down by anyone at any point to address accessibility issues that arise. They're happy to adjust chairs, provide descriptions of the event sets, or point guests in the right direction toward accessible restrooms, and more. They will also be available to assist in the event of an evacuation ––– in case of an emergency, please follow their instructions.
Drinking Straws
Accessibility staff will be equipped with sustainable metal straws for cold drinks. They're free of charge by request for those who need them, only in the ADA section. Metal straws will be available for purchase elsewhere throughout the park. 
Accessible Restrooms
The ADA section of the park will be stocked with six accessible toilets. All guests will have access to one accessible toilet in every other section. 
Service Animal Policy
Service animals are welcome, but not recommended. Due to the festival length (6 hours), minimal shade, and a loud venue, we advise leaving service animals at home. Accessibility staff is available upon request to lend aid usually provided by service animals.
If guests decide to bring their service animal they will be allowed in the festival but attendees are encouraged to bring materials like water bowls etc. to keep animals hydrated, comfortable, and happy. 
For more information and FAQs, please visit Global Citizen's ADA webpage.
For additional ADA questions and support contact ADA@globalpovertyproject.com. 
Consulting on accessibility advisory material by Kevin McGuire of McGuire Associates.
Additional accessibility advisory material coordinated by Dave Bahr of Present Momentum Access at dave@presentmomentum.net.
---
The 2019 Global Citizen Festival in New York will be presented by Citi and Cisco and in association with our Production Partner, Live Nation. MSNBC, Comcast NBCUniversal, and iHeart will serve as Presenting Media Partners and will air a live simulcast of the Festival on MSNBC and on iHeart Radio Stations. The Festival will also be livestreamed on YouTube and Twitter, presented by Johnson & Johnson. 
Proud partners of the 2019 Global Citizen Festival include Global Citizen's global health partner and major partner Johnson & Johnson, and major partners P&G, Verizon, and NYC Parks.