---
Why Global Citizens Should Care
Global Citizen collaborates with artists like Queen + Adam Lambert to take a stance on achieving the Global Goals by using their platform and championing issues like the ones that standing in the way of achieving Global Goal 3 on good health and well-being for all. Become a Global Citizen and take action now.
---
Thirty-four years ago, Queen took the stage at Wembley Stadium in London to play what would become one of their most famous sets in history. 
The performance was for Live Aid, organized by Bob Geldof and Midge Ure — a fundraising and awareness-raising event in response to the Ethiopian famine crisis. After visiting the country and seeing the devastation firsthand, Geldof wanted to raise funds for African famine relief and enlisted the help of artists for more than 75 musical acts, including the likes of Elton John, Bryan Adams, David Bowie, Mick Jagger, Madonna, and many more.
An audience of 170,000 people attended events at Wembley Stadium in London and at JFK Stadium in Philadelphia. More than 1 billion viewers tuned in to the broadcast across 110 countries, and more than 40 countries hosted telethons to raise money at the same time.
Take Action: Download the App and Take Action on Global Health and Well-Being
"When I'm dead, I want to be remembered as a musician of some worth and substance," Freddie Mercury once said.
As many will have seen in the recent biopic Bohemian Rhapsody, there's no denying that Queen stole the show — and no doubt that Mercury will be remembered as a musician of worth and substance.
The Live Aid event raised $127 million for famine relief in Africa. As it turned out, this was just the start of Queen using music to help the world.
When beloved frontman Mercury died from complications of AIDS-related pneumonia on Nov. 24, 1991, Queen band members Brian May, Roger Taylor, and John Deacon decided to honor their friend with a benefit tribute concert, about five months later.
The Freddie Mercury Tribute Concert for AIDS Awareness sold out within hours. About 72,000 people attended the concert at Wembley Stadium, where bands like Metallica, Def Leppard, and Guns N' Roses performed ahead of Queen, who were accompanied throughout the show by singers like David Bowie, Robert Plant, Elton John, Annie Lennox, and George Michael. 
The concert was broadcast in 76 countries and raised funds for the fight against HIV/AIDS around the world. 
Following the tribute concert, May, Taylor, and Queen manager Jim Beach launched the Mercury Phoenix Trust (MPT), an organization dedicated to the global fight against HIV/AIDS.
Since 1992, the MPT has provided $17 million to more than 1,000 projects in 56 countries that continue to work toward the treatment and elimination of HIV/AIDS around the world. The MPT focuses on funding grassroots organizations that are often overlooked for funding from governments and large-scale NGOS.
Queen has also supported a number of charities including 46664, Nelson Mandela's HIV/AIDS awareness campaign, Coram, which focuses on helping the most vulnerable children in the UK, as well as ChildLine, League Against Cruel Sports, Prince's Trust, and Save Me.
But the group's activism doesn't end there, as a new collaboration began with singer-songwriter Adam Lambert five years ago.
Lambert, a former American Idol runner-up (who sang Queen's "Bohemian Rhapsody" for his audition), joined the legendary band in 2014, when the artists kicked off a 66-date tour as Queen + Adam Lambert.
Offstage, Lambert has lent his voice to anti-bullying campaigns for LGBTQ youth, like GLAAD's Spirit Day and the Friend Movement, and has performed at Trevor Live, the Trevor Project's annual gala fundraiser. Lambert donated proceeds from a version of his single "Aftermath" to the organization, too.
09.28.19#POWERTHEMOVEMENT@QueenWillRock + @adamlambertpic.twitter.com/lB6Y1UBVfG

— Queen (@QueenWillRock) July 29, 2019
The not-for-profit We Are Family Foundation awarded the artist with the Unity Award in 2013 for his dedication to spreading peace through music, after he asked fans to donate to the case for his 31st birthday, which lead to donations of about $45,000.
In 2015, Lambert won the Music Icon award at the British LGBT Awards.
"I've learned a lot of stories about the icon, Freddie Mercury, and I feel really inspired," he said in his acceptance video.
Through their commitments to the LGBTQ community and the fight against HIV/AIDS, as well as their support on a variety of philanthropic causes, Queen and Adam Lambert have shown their dedication to improving the health and well-being of all people.
Next, Queen and Adam Lambert will take the Global Citizen stage for the 2019 Global Citizen Festival in New York City.
Gathering on Central Park's Great Lawn on Saturday, Sept. 28, alongside tens of thousands of Global Citizens, Queen + Adam Lambert will join the movement calling on world leaders, governments, organizations, and the private sector to help achieve the United Nations Sustainable Development Goals, and put an end to extreme poverty by 2030.
---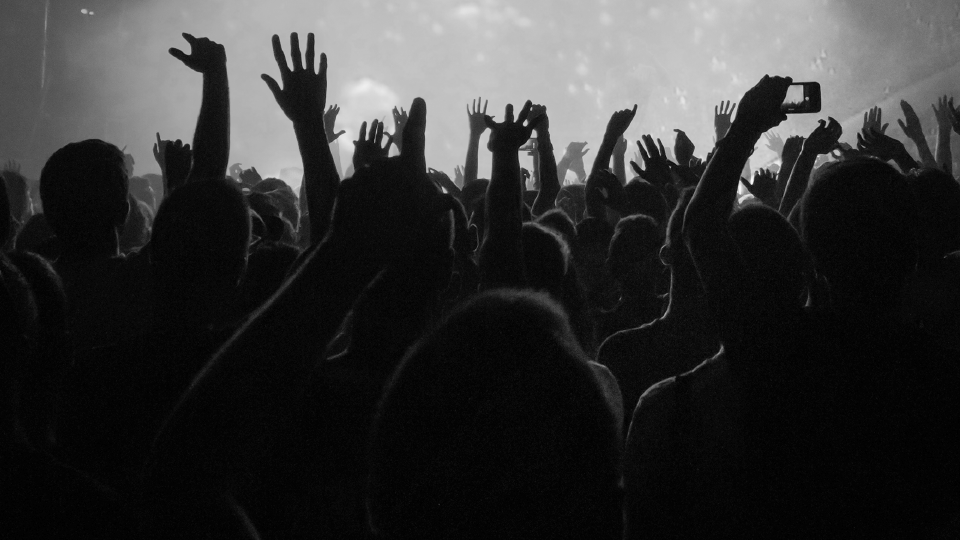 The 2019 Global Citizen Festival in New York will be presented by Citi and Cisco and in association with our Production Partner, Live Nation. MSNBC, Comcast NBCUniversal, and iHeart will serve as Presenting Media Partners and will air a live simulcast of the Festival on MSNBC and on iHeart Radio Stations. The Festival will also be livestreamed on YouTube and Twitter, presented by Johnson & Johnson.
Proud partners of the 2019 Global Citizen Festival include Global Citizen's global health partner and major partner Johnson & Johnson, and major partners P&G, Verizon, and NYC Parks.