We're still buzzing from the announcement of Global Citizen Festival: Accra on Aug. 11, and can't wait to see the likes of Usher, Gyakie, Sarkodie, and many more incredible artists take to the Global Citizen stage at the iconic Black Star Square — as world leaders, artists, activists, and Global Citizens unite in taking action for girls, for the planet, and to create change. 
Just a day after the epic announcement — with anticipations surging and excitement soaring in Ghana — we hosted a launch event to help spread the word and get as many people as possible taking action to support the campaign. 
Why Ghana and why now? This year, Africa's first independent state will celebrate 65 years of independence and, what's more, the 20th anniversary of the African Union also falls in 2022. Where better to celebrate that very pan-Africanism and keep building the Global Citizen movement than the gateway to Africa itself?
On Friday, Aug. 12 Global Citizen's CEO and co-founder Hugh Evans, members of the Global Citizen board, Ghanaian government officials, the Mayor of Accra, Ghana's Minister of Tourism, members of the media, Global Citizen partners, activists, and key stakeholders graced our launch event to share the excitement.
So what went down at the launch? We've got you covered with a few of our favourite quotes from those speaking at the event, who shared both the passion for Global Citizen's mission to create change as well the importance of Global Citizen Festival coming to Accra.
Here is a blow-by-blow of what happened at the event and some of our favourite quotes from the launch.
1. Africa's Time Is Now
To kick things off, Liz Agbor-Tabi, Global Citizen's vice president of global policy, welcomed and wished everyone a happy International Youth Day — as the event fell on the same day the world celebrates and uplifts young people. 
Agbor-Tabi shared why Global Citizen exists, our mission and purpose, and why Global Citizen Festival is heading to Ghana this year. 
"This year's international Global Citizen Festival in Accra builds upon our continuous expansion of Global Citizen's pan-Africanism," she said, highlighting Global Citizen Festival: Mandela 100 that took place in 2018 in South Africa, as well as the Global Citizen Live event in Lagos in 2021. 
2. Why Ghana?
Why not another of Africa's 54 countries? According to CEO Hugh Evans it's first because of the quality of Ghana's Jollof rice. 
Jollof rice aside, Evans highlighted that Ghana stands tall in prosperity, adding: "As this year marks the 65th anniversary of Ghana's independence, as well as the 20th anniversary of the African Union, Global Citizen Festival in Ghana is a critical moment for pan-Africans and pan-Africanism to resonate worldwide." 
3. The Story of Global Citizen
Evans also shared how Global Citizen came into being. 
"All my life, I've been passionate about eradicating extreme poverty, since I was 12 years old in the Philippines," he said during his speech, highlighting the origins of the Global Citizen movement. "Africa's excellence is a symbol of peace, democracy, and hope for not just the region but the entire world."
Evans also noted the Global Citizen Festival is not powered by charity but rather by the actions of citizens, raising their voices together as one united call to action.
"That's why you don't buy tickets to the Global Citizen Festival; you earn them through your actions. Your actions are your currency," said Evans.
Find out more here about how you can take action right now to earn your free tickets to Global Citizen Festival: Accra. 
4. What Action Are We Calling For? 
The 2022 Global Citizen Festival is a call to action to citizens all around the world to join the movement taking action to end extreme poverty, and the systemic causes of extreme poverty. The campaign is focused on four areas that are critical to achieving this mission: empowering women and girls, taking climate action, breaking the systemic barriers that keep people in poverty, and defending and uplifting the world's activists and advocates. 
"Our call to action for this campaign is to address the injustice of the COVID-19 pandemic, climate change, and debt crises," Evans said.
You can learn more here about our 2022 End Extreme Poverty NOW campaign and our mission to create change on the African continent and around the world. 
5. Empower Women & Girls
Bozoma Saint John, Ghana Diaspora Ambassador, was next to speak, kicking off by saying: "This is an incredible opportunity for the country to empower many people to end the cycle of poverty." 
She said that what most drives her to take action is the mission to achieve gender equality and protect and empower women and girls around the world. 
"I'm excited and passionate about empowering girls," she said. "Women make up half of the world's population. We know that the entire society succeeds when women succeed."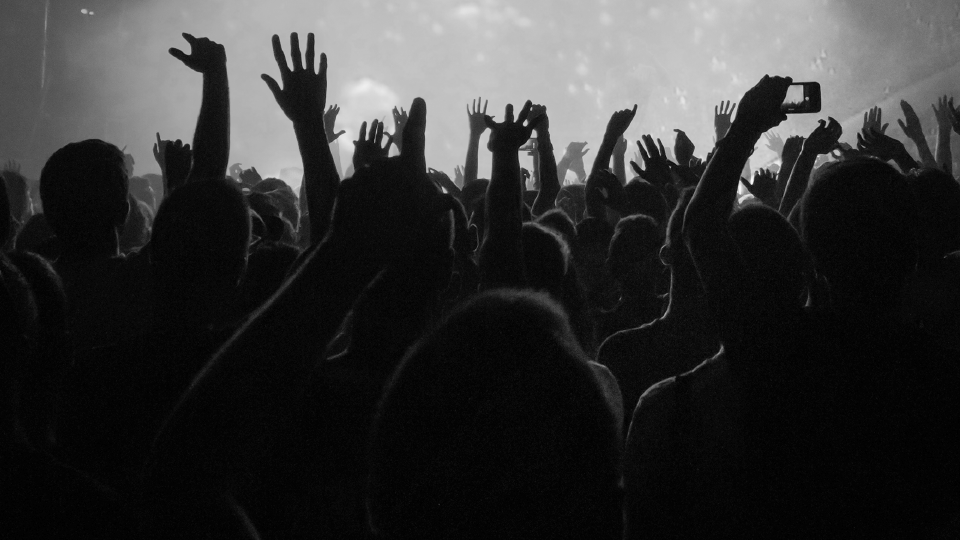 Gyakie speaking at the Global Citizen Festival Press Launch in Accra.

6. 'What Is the Africa We Want?'
Young Ghanaian climate change activist and poet, Nakeeyat Dramani — better known as Nakeeyat the Poet — added her voice to the conversation, taking the mic to impart inspiring words of action through poetry.
Wearing a traditional Akan outfit, the poet, climate change ambassador, and winner of Season 10 of Talented Kids, emphasised that the Global Citizen movement is about all of us taking action together to end extreme poverty.
"Women fight to achieve their dreams. Women fight because they know success is at hand,'' Nakeeyat sang during her recital.
Nakeeyat ended her speech with the question, "What is the Africa we want?" — leaving the audience with a clear reminder of the power we have when we take action and collaborate to create change. 
7. Gyakie Stands for Women & Girls Around the Globe
Lastly, Gyakie, an afro-fusion artist and performer at this year's Global Citizen Festival: Accra, added her voice to the call to action.
"As a young, Ghanaian woman, I'm happy to be representing women, ladies, and girls all around the world," said Gyakie as she encouraged her fans to join the movement and take action. She urged everyone to become a Global Citizen, take action, and earn their tickets to Global Citizen Festival: Accra because "all your favourite acts will be performing." 
---
Global Citizen Festival is calling on world leaders, corporations, and philanthropists to do more than they've ever done before to End Extreme Poverty NOW. Through our global campaign and with stages in two iconic locations — NYC's Central Park and Accra's Black Star Square — we will unite leaders, artists, activists, and Global Citizens around the world on Sept. 24 to achieve an ambitious policy agenda focused on empowering girls and women, taking climate action, breaking systemic barriers, and lifting up activists and advocates. Wherever you are in the world, you can join the campaign and take action right now by downloading the Global Citizen app.