From Paris to New York, Seoul to Sydney, and Mumbai to the legendary New Afrika Shrine in Lagos, the once-in-a-generation 24-hour Global Citizen Live broadcast reached all seven continents this past weekend. 
With an incredible lineup of performances from around the world, dozens of commitments towards defending our planet and defeating poverty, and a worldwide audience of Global Citizens, the last stop on the Global Citizen Live world tour was Lagos. 
Hundreds of fully-vaccinated frontline workers were in the audience at the New Afrika Shrine to see Tiwa Savage, Femi Kuti, Davido, and Made Kuti perform from the iconic venue that has been at the heart of the social justice mission since the days of Fela Kuti himself. 
Hosted by actress Nancy Isime and lawyer Ebuka Obi-Uchendu, also host of Nigeria's biggest reality TV show Big Brother Naija, the Lagos event was a spectacular one that the audience and viewers around the world will not forget in a hurry. 
"I am so excited to be here on stage at the iconic New Afrika Shrine, where on this very same spot the father of Afrobeat, legend, and activist — one of my personal heroes — Fela Kuti performed and shared a message of hope for nearly three decades," Isime said. 
It was a fantastic show that brought poetry, dance, music, and — most importantly — pledges and commitments that will improve environmental protections, strengthen the fight against COVID-19, and support Nigeria's recovery efforts.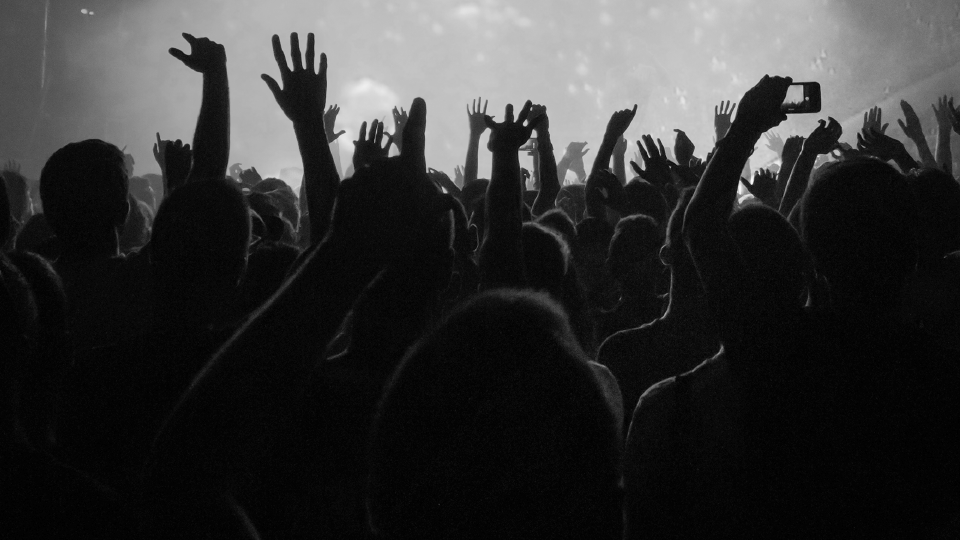 Image: Andrew Esiebo for Global Citizen
"Not only do we reflect on the important history of this stage, but we are also adding to its powerful history through this once-in-a-lifetime show," added Obi-Uchendu.
If you missed Global Citizen Live in Lagos in the global broadcast, you're in luck because we've compiled a list of some of the most incredible moments from the show — and there was a lot to pick from! 
1. Davido's Energetic Performance
Anyone that knows Davido, knows he loves to have a good time (the title of his second studio album says that much) and the audience at Global Citizen Live in Lagos were treated to the best time with the pop star all through his set. 
From his remix of South African sing Focalistic's "Ke Star", to his global hits "If", "Fall", and "Fia", the BET International Act of 2018 kept the audience dancing.
To take it up a notch, Davido brought singer CKay on the Global Citizen Live stage to perform their viral 2020 hit song La La, sending the crowd wild. The audience was definitely pumped for the rest of the night's performances after that. 
2. Lagos State Governor Commits to Vaccinate 30% of Lagosians Within One Year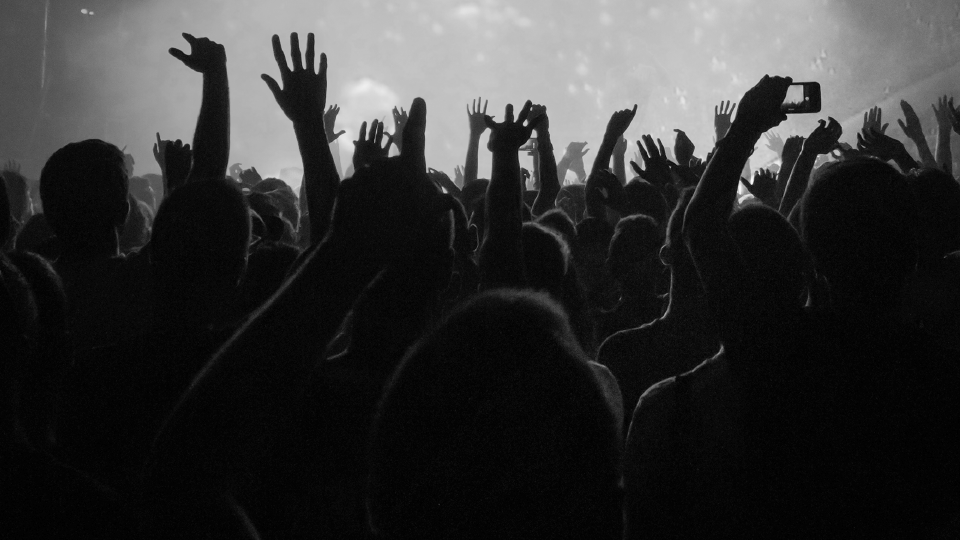 Image: Andrew Esiebo for Global Citizen
Without overcoming COVID-19, defeating poverty and defending the planet are a much taller order. And an absolutely vital way the world can combat COVID-19 is through the vaccines and reaching herd immunity. It was this issue that Lagos State Governor Babajide Sanwo-Olu committed to on the Global Citizen Live stage at the New Afrika Shrine. 
Sanwo-Olu said his government will ensure that, through a partnership with the private sector, 50% of all vaccines procured will be made available free-of-charge at government health centres across the state, to ensure that at least 30% of Lagosians are fully-vaccinated within one year. 
At the time of filming, only 1.2% of Lagosians — just under 290,000 people— are fully-vaccinated against COVID-19, way below the WHO's recommended target of 60%.
"Lagos State will commit to prioritising vaccine equity among its entire population, as we did with COVID PCR testing. We plan to partner with the private sector once again to procure, store, distribute and administer vaccines across the State under the guidance of Federal and State Government laws," Sanwo-Olu said. 
"To safely achieve herd immunity against COVID-19, a substantial proportion of a population would need to be vaccinated, lowering the overall amount of virus able to spread in the whole population," he added. "With our approach, we expect to vaccinate 30% of the population of Lagos State within one year. This will put us on a better and more sustainable path towards herd immunity."
3. Tiwa Savage's Performance was a Vocal Masterpiece
The Queen of Afrobeats has sung backup vocals for the likes of George Michael, Mary J. Blige, and Whitney Houston, so her vocal capabilities have never been in question.
But Savage delivered a hair-raising vocal performance that the audience at the New Afrika Shrine in Lagos did not see coming and frankly, we were blown away too! 
Starting off with her hit single "Attention", off her 2020 album Celia, Savage took the audience on a vocal journey through her hits like "Tales by Moonlight" and "Koroba", before finishing off her set with her latest viral hit: the Brandy-supported "Somebody Son", with the crowd singing along with all their hearts. What a moment it was. 
4. Maryam Bukar Hassan's Powerful Poem on Climate Change, Hunger, and Justice
Hassan is a popular poet and activist who represents hope and possibility as an advocate for women and girls' rights in Nigeria, and a true voice for change.
Spoken word poetry can be a powerful medium of communicating important issues and Maryam Bukar Hassan (a.k.a Alhanislam) delivered a poem so powerful, the crowd gave a thundering ovation afterward. 
Covering the major themes of the night: hunger, climate change, justice, and equality, Hassan's poem was moving in its content, but it was how she delivered it with intent and passion that made her performance one of the major highlights of Global Citizen Live in Lagos. 
5. A Behind-the-Scenes Look at Why the New Afrika Shrine Is Such an Iconic Venue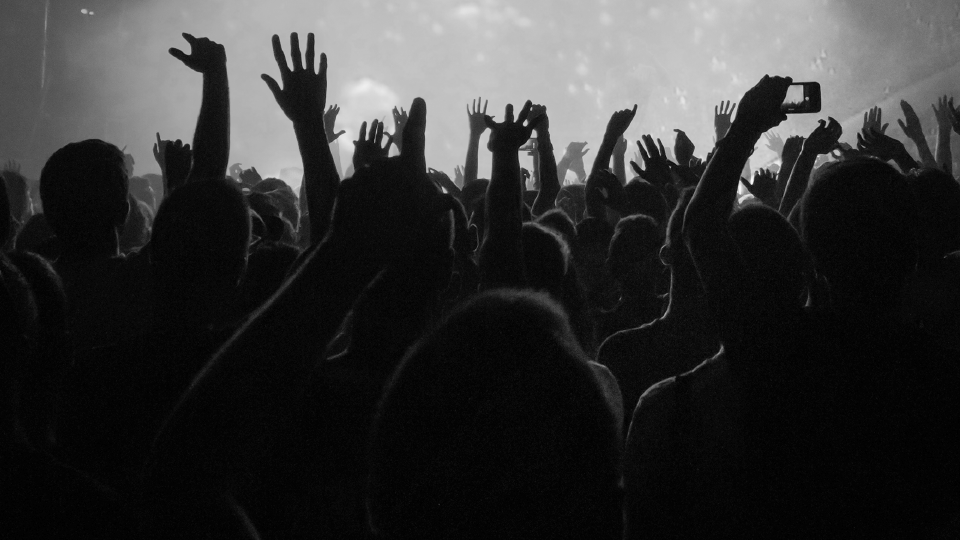 Image: Andrew Esiebo for Global Citizen
Featuring interviews with the legendary Fela Anikulapo-Kuti's children Seun and Yeni Kuti, as well as his grandson Made Kuti, the Lagos broadcast featured a behind-the-scenes look at what the New Afrika Shrine means to Fela's legacy and a little peek into the Kuti family's activist heritage. 
It took viewers down memory lane through some of the songs and moments that made Fela's activism such an iconic representation of Nigerian resilience and how the Kuti family is taking his legacy forward. 
Fun fact: Internationally known people like President Emmanuel Macron of France and Naomi Campbell, among others, have been hosted at the Shrine. 
6. Ghanaian Musician Okyeame Kwame and the Climate Clock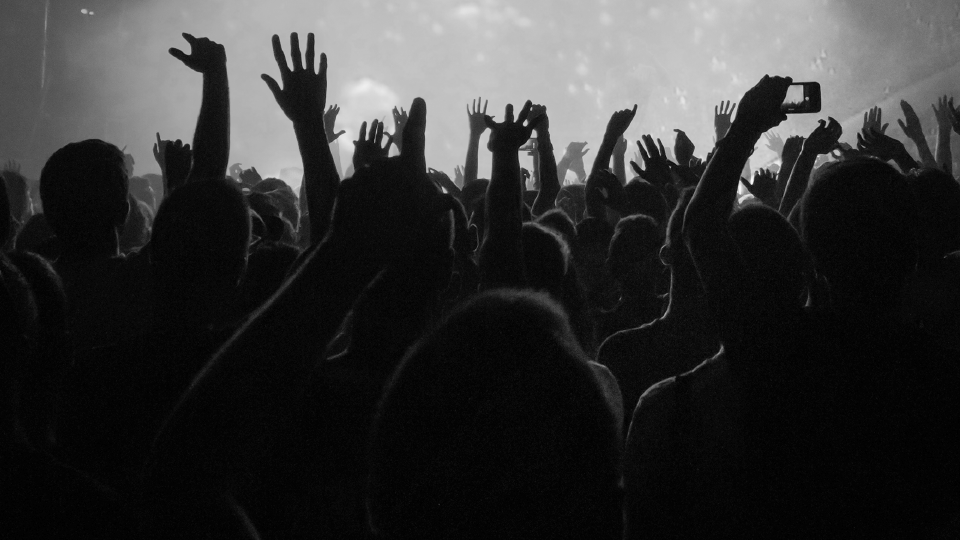 Image: Andrew Esiebo for Global Citizen
Did you know we have just over seven years to reverse the damaging effects of climate change?
To drive home the urgency of defending our planet, Climate Clock ambassador Kwame took to the Global Citizen Live stage in Lagos to call on individuals, corporations, and world leaders to prioritise climate change at the upcoming COP26 summit in Scotland. 
"We must move away from the fossil fuels which bring death and destruction to our planet and replace them with clean, renewable energy sources which foster life and protect our precious planet. Now is the time for leaders all around to take action and protect the future of our world," he said. 
7. Access Bank Commits to Continuing Its Investments in Sustainability
As one of Africa's biggest banks, and sponsor of Global Citizen Live in Lagos, Access Bank leading the way in sustainability was a highlight of the show. 
Taking to the stage at the New Afrika Shrine, Access Bank CEO Herbert Wigwe said the company will continue its investments in sustainable projects and committed to encouraging the adoption of green initiatives by all its employees. 
"We issued the first Climate Bonds Initiative's Corporate Green Bond in Africa, valued at about $41 million, to finance and refinance environmentally friendly projects, such as renewables, which would lead to an estimated annual reduction in greenhouse gas emissions by 730 tonnes (carbon dioxide equivalent)," Wigwe said. "Other projects include the flood defense system in Lagos, to protect over 400,000 residents from flooding."
"Let's remember always that we are first humans, and as individuals and businesses, we have an obligation to drive the recovery of our planet, and to end extreme poverty," he concluded.
8. Femi, Seun, and Made Kuti's cover of Fela's 'Water No Get Enemy'
When three Kutis take to the stage to perform a classic Afrobeat song, you know you are in for a spectacle and that is exactly what the audience got at Global Citizen Live in Lagos. 
Performing a medley of Fela's classic song "Water No Get Enemy", Femi Kuti, his brother Seun, and his son Made gave an amazing rendition complete with saxophone solos which sent the crowd into a frenzy of gyration and vibes. 
Three generations of awesomeness represented on the same stage is not something you see every day and the Global Citizen Live audience in Lagos will definitely remember that performance for quite some time. 
9. Nigeria's Minister of Finance, Budget, and National Planning Commits to Gender and Climate Responsive Policy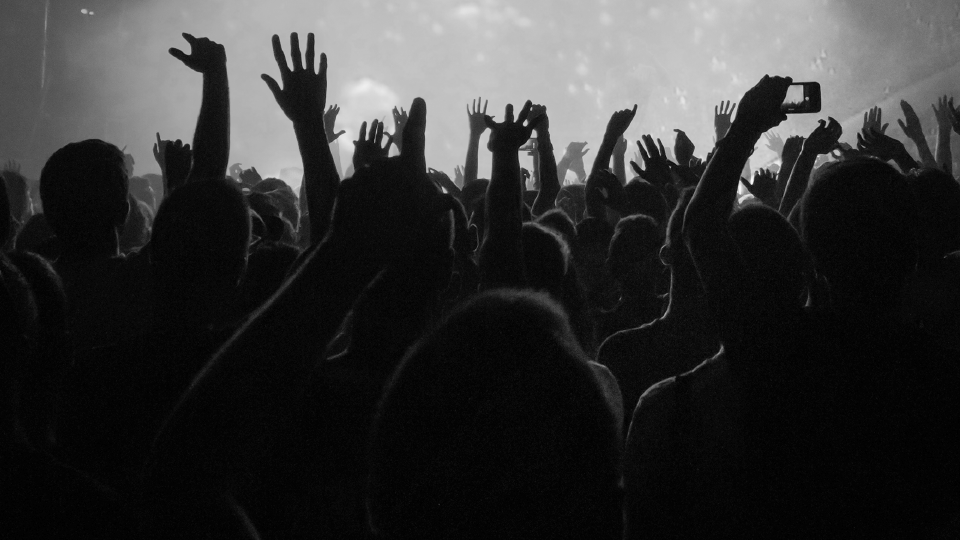 Image: Andrew Esiebo for Global Citizen
During her stage moment, Zainab Shamsuna Ahmed spoke about the intersectionality of the challenges the world is facing regarding pandemic management and recovery, and how working together is the only way to overcome these challenges. 
It is against the backdrop of this that she announced a commitment to double gender and climate responsive policy-making in Nigeria's public financial management processes by 2025.
"Working with our relevant agencies, we will also institute climate budget tagging by 2023 to raise awareness and highlight climate change-related policies across all sectors, and to assess gender and climate inclusiveness in fiscal policy implementation," Ahmed said. "No policy is measurable and trackable without data, and so to ensure the effectiveness of our commitments, we will seek to establish, conduct, and institutionalise the collection of sex and age-disaggregated data and gender statistics, including the gender impact of climate change, displacement, and extreme weather incidents as part of national planning processes by 2025."
"I also commend and celebrate Global Citizens around the world who have ensured that truly together we will achieve more," she added
---
You can join the Global Citizen Live campaign to defeat poverty and defend the planet by taking action here, and become part of a movement powered by citizens around the world who are taking action together with governments, corporations, and philanthropists to make change.