Ghana, and as a matter of fact Black Star Square, is where you want to be on Sept. 24. Why? Because Global Citizen Festival: Accra is coming! 
The Global Citizen Festival is a celebration of music and social change that brings together artists, activists, world leaders, and Global Citizens to demand urgent change on the world's biggest issues. As well as the place for performances from some of the world's biggest artists, the Global Citizen Festival stage provides a platform for world leaders, business leaders, and philanthropists to make commitments in the mission to end extreme poverty and drive real, lasting change. 
Touted as the gateway to Africa, we couldn't be more excited to bring the Global Citizen mission to Ghana this year. Ghana's 65th anniversary of independence, as well as the 20th anniversary of the African Union, also fall in 2022, offering a greater opportunity for collaboration to move the continent and the world towards equality, development, and zero poverty.
Who's Performing in Accra? 
Are you ready for this epic lineup? Brace yourselves because it's about to be legendary. Taking to the Black Star Square stage on Sept. 24 will be: Usher, Gyakie, Sarkodie, Stonebwoy, Stormzy, SZA, TEMS, and Uncle Waffles. 
Meanwhile Global Citizen Festival: Accra will be hosted by award-winning actor, playwright, and activist Danai Gurira, and Berla Mundi, Joselyn Dumas, Michaela Coel, Nomzamo Mbatha, and Sabrina Dhowre Elba will be joining as presenters.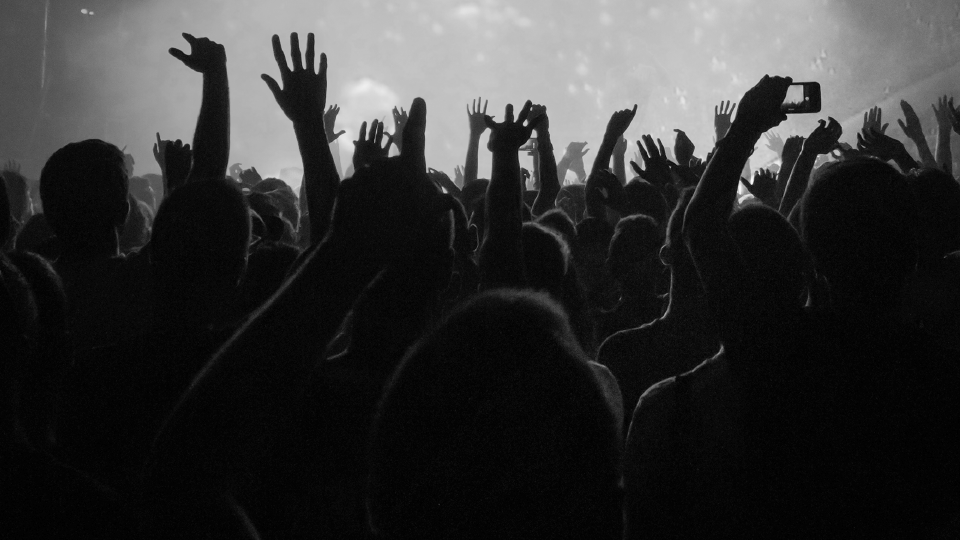 We'll be living out our dreams when Usher takes the stage as the headliner. Representing the host country, we have Ghana's very own Gyakie, Sarkodie, and Stonebwoy ready to blow the roof off. Stormzy will make a return to the Global Citizen stage, and SZA and TEMS — who recently became the first African female musician to win Best International Act at the BET awards — will also bring the house down this September. All these fantastic artists are getting ready to light up the famous Black Star Square with electrifying performances.
Why Ghana and Why NOW?
Global Citizen is on a mission to continue to grow our pan-African movement, and Global Citizen Festival: Accra builds upon recent festivals staged in South Africa and Nigeria. Since Global Citizen Festival: Mandela 100 in 2018, more than $4.7 billion of the total $7.2 billion in funding announced during the monumental event has been disbursed by commitment makers to communities and organisations on the front lines of extreme poverty, impacting the lives of over 117 million people in South Africa and across the world. 
More than this, Ghana historically helped to lead Africa toward self governance, indigenous determination, and establishing African agency through its quest for independence. We celebrate that history, as well as the Ghana of today, which has merged as a cultural powerhouse worthy of note in its 65th year of independence. 
To continue our mission this September, Global Citizen is calling on world leaders to take action to empower girls, tackle climate change, break the systemic barriers that keep people in poverty, and defend and protect the world's activists and advocates. To do this, we want them to step up and invest $600 million into the future of women and girls, close the annual $10 billion climate financing shortfall, deliver $500 million to help African farmers respond to the global food crisis, and provide urgent relief from crushing debts to End Extreme Poverty NOW.
How Can I Get Tickets for Global Citizen Festival: Accra?
Tickets to the festival can be earned by taking action with us on the Global Citizen app and on our website. You can take actions such as signing petitions, taking quizzes, sharing messages on social media, writing letters to world leaders, and more to help support our campaign. As you take action with us, you'll earn points that you can use to enter our tickets draws to be in with a chance of getting your tickets! 
We will also have some in-person opportunities to earn tickets if you are unable to take action digitally. Stay tuned to our social media channels @GlblCtznAfrica for more information. Find out more about how to earn tickets to Global Citizen Festival: Accra, in our FAQs here.
Global Citizen Festival will broadcast and stream worldwide on YouTube, Twitter, Amazon Music, the Amazon Music channel on Twitch, Apple Music, and the Apple TV app.
It will also air on ABC, ABC News Live, iHeartRadio, Hulu, FX, and Veeps in the United States; Albavision in Latin America; Canal+ in Africa; Bis in Brazil; Nine Network (9Now) in Australia; TimesLive in Africa, and more. ABC News Live's broadcast will air on Saturday, Sept. 24, from 2 p.m. ET to 10 p.m. ET; and a primetime special, Global Citizen Festival: Take Action NOW, will air on ABC on Sunday, Sept. 25, at 7 p.m. ET / 6 p.m. CT. Additional tune-in details will be provided in the coming weeks. 
So start taking action NOW; we're looking forward to seeing you at Black Star Square!
---
Global Citizen Festival is calling on world leaders, corporations, and philanthropists to do more than they've ever done before to End Extreme Poverty NOW. Through our global campaign and with stages in two iconic locations — NYC's Central Park and Accra's Black Star Square — we will unite leaders, artists, activists, and Global Citizens around the world on Sept. 24 to achieve an ambitious policy agenda focused on empowering girls and women, taking climate action, breaking systemic barriers, and lifting up activists and advocates. Wherever you are in the world, you can join the campaign and take action right now by downloading the Global Citizen app.