"Against the odds, including huge inequities in access to vaccination, we've weathered the COVID-19 storm with resilience and determination, informed by Africa's long history and experience with controlling outbreaks," said Dr. Matshidiso Moeti, the World Health Organisation's (WHO) Regional Director for Africa, at the beginning of February.
As reported extensively by Global Citizen, COVID-19 has impacted every aspect of our lives and been the biggest factor responsible for rolling back decades of progress made on ending extreme poverty in Africa, and the world. 
Against the backdrop of the coronavirus pandemic, civil unrest, coups, the impacts of climate change, and other challenges the continent faces today, the resilience and determination of Africa's people referred to by Dr. Moeti, are the tools with which Africa continues to stand strong.
With 21 of the world's 25 poorest countries being in Africa — and the impact of climate change alongside the coronavirus pandemic hitting African countries the hardest — the timelines for ending extreme poverty and its systemic causes need to be moved up dramatically, particularly in this part of the world. 
After campaigning for world leaders and their governments, corporate organisations, civil society, and multilateral agencies to join hands to end COVID-19 for all and kickstart an equitable global recovery from the pandemic in 2021, Global Citizen is doubling down for 2022. 
This year, with the launch of the End Extreme Poverty NOW — Our Future Can't Wait campaign, Global Citizen is redefining our core mission from advocating to end poverty by 2030, to working tirelessly to end poverty NOW. Throughout this year, Global Citizen and Global Citizens around the world will take action to advocate for commitments from governments, philanthropists, and the private sector, focusing on three key issue areas: 
Empowering girls NOW by moving G7 leaders to meet the needs of 50 million young girls; because girls are key to breaking the cycles of poverty through targeted investments in their education, nutrition, and health, including sexual and reproductive health services. 
Breaking the systemic barriers NOW that are keeping people in poverty and limiting their access to social, health, and economic justice, by advocating for vaccine equity to beat COVID-19 variants and prevent the next pandemic. This includes areas like sharing vaccine intellectual property with developing countries, strengthening health systems, and calling for financial equity to fund essential needs and address global challenges. 
Taking climate action NOW to urge richer countries to step up and deliver on the promise — yet to be met — of $100 billion a year in climate financing to support adaptation and mitigation in the most vulnerable nations; as well as prioritising food security, nutrition, and livelihoods by directing significant climate adaptation resources to rural communities and smallholder farmers. 
Throughout each of these areas we'll focus on amplifying the voices of activists and citizens; making sure that the voices of the world's most marginalised are heard without push back or violent consequence, and that world leaders are held accountable to deliver on their promises.  
But what does all of this mean for the continent of Africa? Here's a breakdown:
Empower Girls NOW
"Breaking societal barriers for adolescent girls has a profound effect on their ability to thrive later in life. This formative period is pivotal in enabling new freedoms of choice, equipping them to experience greater autonomy and exercising their full agency towards becoming economically empowered members of society.

It is our collective responsibility to take action for interventions and investments that will nurture adolescent girls so that they can drive progress and participate in the workforce as catalysts at the core of our development."

— Chebet Chikumbu, Regional Director, Southern and Eastern Africa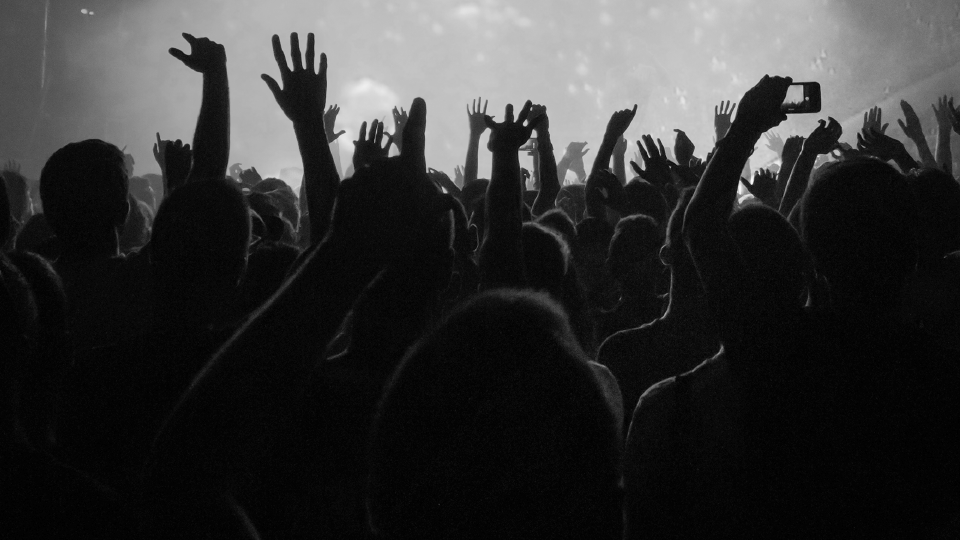 Two sisters walk on the way to their school in October 2020, after months of school closures in Niger. In the heart of the Sahel, millions of children returned to school after months of closure due to COVID-19.
Two sisters walk on the way to their school in October 2020, after months of school closures in Niger. In the heart of the Sahel, millions of children returned to school after months of closure due to COVID-19.
Image: © Juan Haro/UN0397977/UNICEF
The time has always been right for the spotlight to be on girls and young women, the real gatekeepers of our global future and yet one of the most vulnerable and underserved demographic, they are leaders who have incredible potential to make the end of poverty a sustainable achievement. 
Over the last two years alone, we've witnessed how a pandemic has extended gender injustices and caused harm to girls in Africa, and around the world. South Africa saw an unprecedented rise in femicide following national lockdown regulations, this comes after years of the country's women and girls calling for the end of gender-based violence (GBV). 
Zimbabwe bore witness to a 60% increase in reports of GBV during national lockdowns, and the trend is similar in several Southern African nations including Madagascar, Kenya, and Malawi — the last of which saw a 150% rise in child rape cases. 
An increase in COVID-related violence and abuse against girls is a regrettable theme across the continent. For instance, increased early pregnancy and child marriage rates are being seen as a direct result of lockdowns and school closures. The World Bank estimates that West and Central Africa are to be among the most impacted by child marriage in the world in upcoming years. 
Girls' education has consistently been at risk, and while great strides have been made in recent years, the pandemic has reversed almost all the gains made toward securing access to education for Africa's girls. Educating girls is key to ending the cycle of poverty, it's an investment that can improve a country's economy, lead us towards achieving global equality, and help us tackle existing and unprecedented global challenges. 
Barriers to education that girls on the African continent face include GBV, conflict, child marriage, access to sanitation, access to nutrition, and female genital mutilation (FGM).
In fact, Africa is home to Somalia, the country with the highest rates of FGM in the world, a practice that not only stops girls from attending school (and in some traditions, is a prerequisite to child marriage) but it also puts girls' health at risk. FGM is practiced in almost every region in Africa, but it has a higher prevalence in the sub-Saharan region. 
A brutal impact on girls' education is the conflicts and crises that continue to erupt across the continent, and remain ongoing in certain regions. One in four children globally are impacted by crisis, and conflict is on the rise in Africa. For instance the war experienced in Ethiopia, the civil violence surrounding the Democratic Republic of Congo, the military coups in North and West Africa. There's no telling what that means for the continent, and the girls who already struggle to access education on it. 
As a result of insecurity and violence, safe access to schools is not guaranteed, and girls who miss school because of crises are less likely to return. 
Global Citizen is calling on the G7 to meet the needs of 50 million young girls around the world by allocating a minimum of $400 million to assist millions of young women and girls with immediate support for school meals, access to education, and health, including sexual and reproductive health services.
Break Systemic Barriers NOW
"Until we are prepared to lay out the systemic causes of extreme poverty, we will continue to go through cycles of inequality. We have to be actively engaged and not be afraid of calling out systemic discrimination.  As Global Citizens, it is our responsibility to hold our leaders accountable to prevent future injustice and create the society we would like to see." 

— Maimuna Maibe, Country Director, Nigeria at Global Citizen.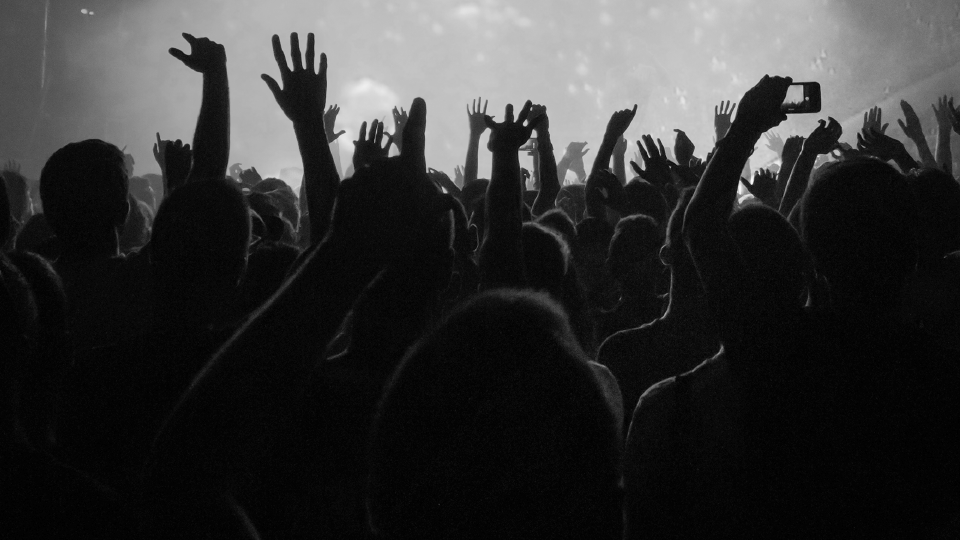 In this June 3, 2021, file photo an elderly patient receives a dose of the Pfizer COVID-19 vaccine, at a clinic at Orange Farm, near Johannesburg. Pfizer has announced that a South African firm will begin producing the Pfizer-BioNTech COVID vaccine, the first time that the vaccine will be produced in Africa.
Image: Denis Farrell/AP
One of the greatest health injustices that the world has seen in our lifetimes, is that of low-income countries being shut out of the race to securing life-saving COVID-19 vaccines for their populations. Africa remains drastically behind the rest of the world when it comes to rolling out vaccines. Meanwhile, a small handful of wealthy nations have dominated the vaccine market, a move that South Africa and Kenya have called a "vaccine apartheid."
South Africa's President Cyril Ramaphosa even said: "Vaccine apartheid must come to an end. Because in the end, in the whole world, no one is safe until everyone is safe, so all of us must be treated equally across the world and vaccines must be treated as a public good, available at affordable prices right across the board."
This inequality will only serve to extend the pandemic unnecessarily. Without global vaccination, new variants are certain to emerge and will continue to pose a threat to public health, the same way Delta and Omicron did.
Time and time again Africa and its leaders have called for vaccine-hoarding nations to share doses justly. It has not been a call for charity, it has been a call for equity. They have also called on pharmaceutical companies to share vaccine production information and technology  — especially as Africa has plans to boost its vaccine manufacturing capacity in the years to come through a World Health Organisation-backed mRNA hub — so that the continent can work to make its own doses and become self-sufficient in the battle against COVID-19 and future pandemics.
The pandemic has ravaged economies, with African nations plunging further into debt and struggling to recover from COVID-19's impacts. Two things that have to change to help Africa recover (and prosper) are increased official development assistance (ODA), where wealthy governments make and fulfil intentional aid commitments to help developing nations, as well as an adequate reallocation of Special Drawing Rights (SDRs). 
SDRs are essentially a financial reserve asset allocated by the International Monetary Fund (IMF) that can be traded between countries in exchange for liquidity or cash. They are a lifeline that can save economies from the blows the pandemic has dealt them, and in a historic first, the IMF has issued $650 billion in SDRs for pandemic recovery. 
But the way SDRs are currently allocated means that wealthier countries (who do not need SDRs as much) get the most, while poorer countries get the least. As such, only a handful of countries in Africa will see any real benefit from receiving SDRs as they are currently allocated. You can read more about how that works here. 
The two largest systemic barriers that Africa and the world face today, and that are continuing to feed the growing beast of poverty, are health injustice, and financial inequity. Global Citizen is calling for vaccine doses and essential vaccine manufacturing information to be shared with developing countries, for their health systems to be strengthened, and for a reallocation of financial resources to benefit those who need it most. 
Take Climate Action NOW
"Growing up, climate change was not an issue, we were taught to love our land, encouraged to recycle our water after use, to throw away vegetable peels into a compost to encourage fertilisation of the land, and litter was generally frowned upon. This was the norm, not just for me but every family in my community in the Eastern Cape of South Africa.

It therefore saddens me to have to be fighting something that should be so obvious as to protect the land that gives us life but I am proud to be part of an organisation that is tackling this head on. We have to do right by our planet and defend it NOW."

— Sonwabise Mzinyathi, Senior Manager: Global Policy and Government Affairs, Southern and Eastern Africa.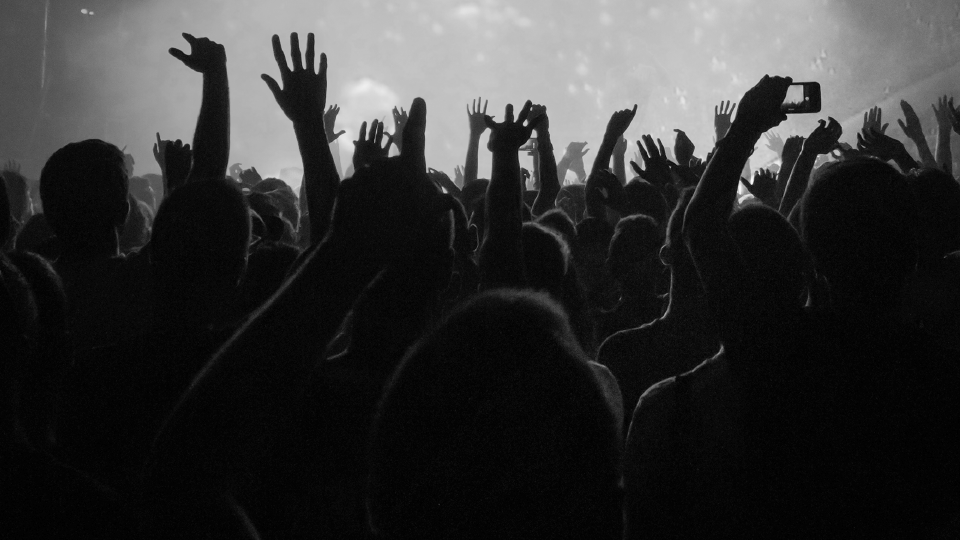 A family take their belongings after their home was flooded after a week long of heavy rain, in Antananarivo, Madagascar, Monday, Jan. 24, 2022. Tropical storm Ana has caused widespread flooding in Madagascar, causing the deaths of 34 people and displacing more than 55,000, officials said Monday. With heavy rains continuing, rivers in Antananarivo are rising and officials are urging residents to leave low-lying areas of the capital city and surrounding areas.
Image: AP Photo/Alexander Joe
We were all stopped in our tracks at the end of 2021 as the image of lifeless Kenyan giraffes came across our social media pages and reminded us of how dire the drought in East Africa is. Although the image trended globally for a few days, the deeper issue is more than an image you can scroll past on your timeline. Climate change and its devastating impact on Africa need to be acted on immediately.
It's always being pointed out that while Africa has contributed the least to climate change, it is experiencing the worst of its impacts, and this is evident across the continent. 
"In the past few years, I have seen more and more of how the climate crisis is affecting the African continent. Which is ironic given that Africa is the lowest emitter of carbon dioxide emissions of all continents, except for Antarctica," Ugandan climate activist Vanessa Nakate pointed out at the Pre-COP26 Youth Climate Conference in 2021. 
She continued: "Africans are already suffering the most brutal impacts fueled by the climate crisis: rapidly intensifying hurricanes, devastating floods, and withering droughts. Many Africans are losing their lives, while countless more are losing their livelihoods." 
There is not one region in Africa that is not seeing the climate crisis cause mass destruction firsthand. That's why it is so important now, more than ever, for the world to stop talking about the action it plans to take, and to jump into taking that action immediately. 
The continent as a whole is facing climate-related water shortages and droughts that not only affect access to drinking water, but water for sanitation, for agriculture and food production, and for infrastructure and livestock. The droughts alone have caused conflict and insecurity on the continent, for instance the ongoing cross-country violence that erupted in Central and Western Africa as a result of Lake Chad drying up. 
There's also been a disastrous rise in hunger across Africa, and this can be directly linked to climate change's impact on food security — with Madagascar reportedly experiencing the world's first "climate-induced famine". As water runs dry, crops shrink and die out, the same goes for livestock. The price of food increases exponentially as food itself becomes harder to grow and feed, and with poverty rates continuously on the rise on the continent, not everyone can afford to feed themselves or their families. 
Finally, natural disasters are changing and uprooting the livelihoods of Africa's people. The most recent examples of this are the tropical storms Ana, Batsirai, Emnati, and Cyclone Gombe that wrecked Mozambique, Malawi, and Madagascar back-to-back at the beginning of 2022. All three countries were still trying to recover from a tropical storm season that devastated the same region in 2019. Floods and storms are drowning some areas, droughts and locust swarms are causing mass destruction in others. 
These disasters have not only washed away infrastructure and ravaged crops, they've been the cause of mass displacement as affected citizens flee their home countries to find refuge and better access to resources in others. The need to tackle the climate crisis is urgent, the lives of Africa's people depend on it. 
Global Citizen is calling for rich nations to stick to their financial commitments to help developing countries with climate adaptation, for small scale and rural community farmers to be prioritised and empowered financially in an effort to boost food security, and for high carbon-emitting global companies to set clear steps indicating how they plan to reach net zero emissions. 
Defend Advocacy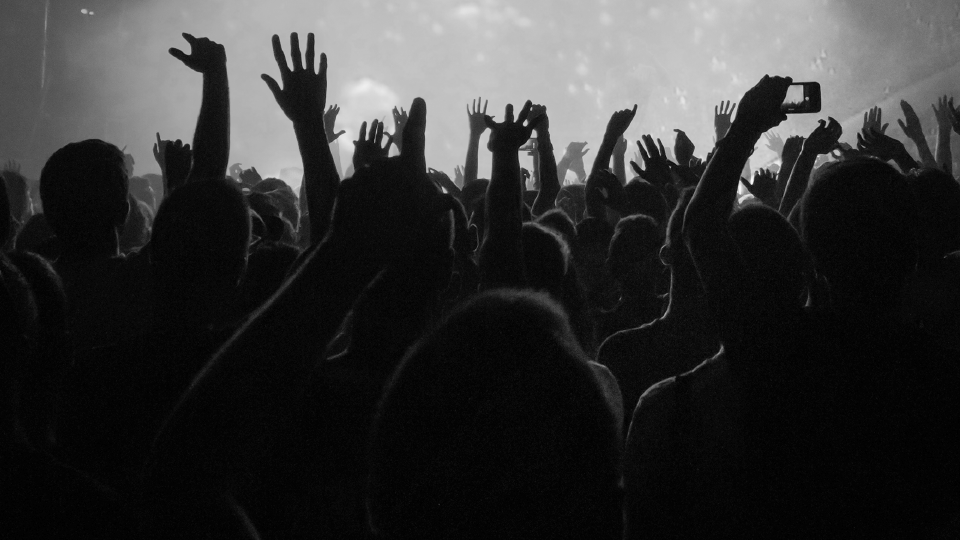 People hold banners as they demonstrate on the street to protest against police brutality, in Lagos, Nigeria, Oct. 20, 2020. After 13 days of protests against police brutality, authorities have imposed a 24-hour curfew in Lagos, Nigeria's largest city.
People hold banners as they demonstrate on the street to protest against police brutality, in Lagos, Nigeria, Oct. 20, 2020. After 13 days of protests against police brutality, authorities have imposed a 24-hour curfew in Lagos, Nigeria's largest city.
Image: Sunday Alamba/AP
In a perfect world, there would be no need to garner public support around specific solutions to address extreme poverty, because basic needs and rights of all people would be met and respected. 
Unfortunately, this is not the reality. In many African countries, it's not politically safe or popular to address the systemic causes of extreme poverty and can even be life threatening. 
Six Ugandan activists were arrested for protesting against a crude oil project that would harm farmers and damage local communities, while Chad, Mali, Guinea, and Sudan all experienced successful coups (which often come with internet blackouts and suppression of media) in 2021.
In October 2020, officers of the Nigerian Army shot at peaceful #EndSARS protesters at the Lekki Toll Gate in Lagos killing at least 12 people and injuring many others — to date no one has been held responsible for that terrible event, branded a "massacre" by a panel set up to investigate. 
Whether it is defending the environment, advocating against police brutality, or participating in nation-building, the civic space in Africa is shrinking increasingly and with it, the critical voices needed to upend the systemic barriers that push people into poverty and trap them there.
Furthermore, none of the solutions to these can be successful without citizen-based advocacy and local, regional, and global alliances with other activists because deep and lasting change will only happen when citizens demand it and their voices are being heard. 
This is why citizen led advocacy is essential and why, in 2022, Global Citizen will also ensure that our work across the three priority areas helps protect and elevate the voices of local activists in international decision-making processes, and help citizens to participate in decision-making, through global and regional political processes as well as in elections.
You can join the End Extreme Poverty NOW — Our Future Can't Wait campaign by signing up as a Global Citizen (either here or by downloading the Global Citizen app) and joining us in taking action, now.