---
Why Global Citizens Should Care
South Africa is one of the most unequal countries in the world and access to opportunities and employment are scarce. Opportunities such as the Global Citizen Fellowship, powered by BeyGOOD, is exactly what the young people in the country need to help unleash their potential and bring change to the world. To help support the movement to end extreme poverty, join us here and take action.
---
The Global Citizen Fellowship Program, powered by BeyGOOD, was announced in 2018 at Global Citizen Festival: Mandela 100.
On that day, as tens of thousands of Global Citizens filled Johannesburg's FNB Stadium, filmmaker Tyler Perry and Director of Social Responsibility at BeyGOOD, Ivy McGregor, committed to providing young Africans with year-long paid work experience to help cultivate and advance their skills and overall employability.
The first group of young South African fellows started working at the Global Citizen offices in Johannesburg in 2019, where they spent a year working in different departments within the organisation, and gaining the experience and skills they required for the development of their future careers.
With applications for the next class of Global Citizen Fellows now open, we spoke to two of the fellows from this inaugural class — Cathy Mahloana and Thando Mazibuko — about their experiences during the fellowship, the impact the fellowship has had on their lives, and how they've used (and will continue to use) the skills they acquired from their time at Global Citizen in all of their endeavours. 
Mahloana, was born and raised in a small township called Mokopane in Limpopo Province, South Africa. She's now the co-founder of a personalised beauty company, you&yours. Mazibuko founded Alara Women, a women's development network that aims to empower young women through the art of storytelling and provides them with additional support.
What inspired you to apply for the Fellowship program?
Cathy Mahloana: Global Citizen is the only nonprofit organisation that I've come across that makes the average person excited and incentivised to help end extreme poverty. They have a unique model to create change through mass action. I wanted to be a part of the team that was able to execute this movement and learn from them.
Thando Mazibuko: I thought it would be a great opportunity for me to grow and develop myself by learning new skills and working on something with impact.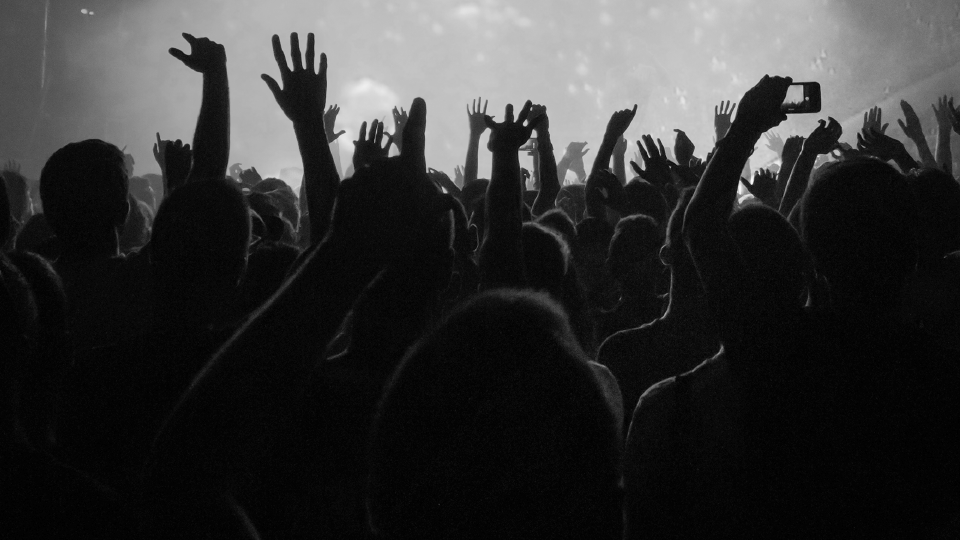 Cathy Mohloana, Global Citizen 2019 Fellow.

What were you doing when you found out you'd been selected for the Fellowship?
Mahloana: I had just been in a small car accident and I was flustered and rushing to get to work. I took the call at a shopping centre while getting lunch.
Mazibuko: I was in the car with a friend on my way for a fitting for a wedding.
What was the main thing you wanted to achieve when you applied for the Fellowship?
Mohloana: I wanted to leave with the know-how and confidence to run my own organisation that could contribute to the world with regards to the United Nations' Global Goals.
Mazibuko: I wanted to learn about how to powerfully impact the lives of people since I have a passion to help people, as well as expanding my world view by being affiliated with an international organisation. 
What are the biggest lessons you learned during your time on the Fellowship?
Mohloana: The first lesson I learned is to listen to people. Listen to people who are different from you, people who have different backgrounds and the problems that they face, and really hear them. If you can't do something for someone, listening and making sure that they feel heard makes a huge difference.
I learned that the key to changing your life is a series of many continuous choices and not just one opportunity. Work produces results. Anything and everything worth achieving takes consistent work and initiative, and there's simply no way around it.
Mazibuko: My biggest lesson was that your greatest allies are your fellow classmates, those are the relationships that you can depend on and call on if you developed them during the fellowship and after the fellowship.
What's your favourite memory that you still reflect on from your time as a fellow?
Mohloana: My favourite memory is being backstage at Global Citizen Festival in New York, Central Park. We were in the presence of some of the most talented and accomplished individuals on the planet. To meet some of them, engage with them, and have them acknowledge us, that was something to remember.
Mazibuko: Going to New York. It was an amazing opportunity and a dream come true for myself and the rest of the fellows.
How have you grown from the time you applied to now?
Mohloana: I'm a lot more confident in my abilities to produce good work, learn, and evolve as an individual and a contributing member of my global community.
Mazibuko: I have grown in a way, I got to put the skills that I already had into practical use and learned new skills, especially practical skills, from the other fellows. 
How has life been after the Fellowship?
Mohloana: Life has been good. I've learned that you cannot expect one single opportunity to completely change your life overnight. To create the life you want, you have to actively make choices and learn from your mistakes as you pave your path forward. Never place so much pressure on one big break to give you everything you want.
Mazibuko: Life after the fellowship has been different I guess, having to adjust to life during a pandemic, as well as navigating through unemployment, which is a very lonely experience for any young person. 
What are you doing now? What plans do you have for the future?
Mohloana: I'm currently completing my undergraduate degree and I am also the co-founder of you&yours, a personalised beauty tech startup.
My plans for the future are to disrupt the beauty market with products that use technology and sustainability practices to follow Global Goal 12 and Global Goal 13, which call for responsible consumption and production and urgent climate action respectively. you&yours plans to create beauty products that contain natural ingredients and organic ingredients that cause no harm to people, animals, and the planet.
Mazibuko: I am currently at home job seeking but also working on my women's development organisation, called Alara Women, which aims to equip young women through storytelling, advice, and support. We just had our first Financial Wellness Webinar and have a podcast series.
What would you say to someone who is nervous about applying for the Global Citizen Fellowship Program?
Mohloana: It's good to be scared, that's how you know you really want something and that it's a growth opportunity.
Mazibuko: You have nothing to lose by taking a leap of faith and applying, but if you don't and that's what you really want, you'll regret not doing so. 
---
Global Citizen is thankful to the generous donation from Tyler Perry in partnership with BeyGOOD in support of the Fellowship program.
Applications for the Global Citizen Fellowship Program, powered by BeyGOOD, are now open to young people in South Africa and Nigeria. Find more information on the program and how to apply here. 
You can also read more about the young people who have previously taken part in the Fellowship program, the issues they're passionate about, and about their experiences on the Fellowship program here and here.