Across 45 countries, some 76 million people will need help with getting enough food in 2018 — that's an increase of 60% compared to 2015. 
There are many causes of hunger, both natural and manmade. Natural disasters, such as floods, storms, and drought, can be devastating to crops and those who rely on them. Climate change is making extreme weather events more frequent, and more severe. 
Take action: Break the Cycle of Malnutrition: Call on Leaders to Ensure Every Girl Grows Up Healthy
But one of the key reasons that world hunger is back on the increase is conflict. Of the 815 million people in the world who don't know where their next meal is coming from — 489 million live in conflict zones. Thanks to conflict, eight countries have this year reported crisis levels of hunger for more than 25% of their populations. 
With statistics like these, it's clear that international food aid is an increasingly vital tool in the global fight against hunger. But how does it work? 
What is food aid? 
Food aid has two main branches. At its most basic, it refers to providing access to food in times of emergency, for example, during conflict like a war or immediately following a natural disaster. 
The UK is giving more emergency food for Yemen as the number at risk of starvation reaches all-time high of eight million https://t.co/p8rWYP9QIi#UKaidpic.twitter.com/UvvCgVaG3r

— DFID (@DFID_UK) April 3, 2018
Read more: 8 Countries Are Now Battling 'Crisis Level' Hunger
Food aid can also be more long-term, however. It can be used to develop lasting solutions in areas where food shortages exist and creating food security to help break the cycle of dependence on international aid. 
Where does food aid come from? 
Most funding for food aid comes from governments. The US is the largest donor of food aid, giving about half of all food aid, but the EU, Canada, Japan, Saudi Arabia, and Australia are also major donors, along with Russia, China, and South Korea. The UK is the fourth-largest donor. 
There is only one international treaty relating to food assistance — the Food Assistance Convention (FAC), which was adopted in April 2012 in London. 
Read more: 124 Million People Were at the Brink of Starvation in 2017, New Report Finds
The idea behind the FAC is to address the food and nutritional needs of the most vulnerable people in the world, and it gives countries the opportunity to share information and register their commitments on food assistance. The FAC also, crucially, provides a set of guiding principles for countries on how to implement food assistance programmes. 
Each of the 16 members of the FAC agrees to make an annual commitment of food assistance — referred to as that country's "minimum annual commitment." 
The US, for example, has made a minimum commitment of $2.2 billion for 2018; the EU has made a commitment of 350 million euros; and Canada has committed CAD $250 million. 
Read more: Photos of 1-Month-Old Girl Show the Shocking Extent of Syria's Nutrition Crisis
There are many different ways that the funding committed by governments is distributed, with many governments also running their own projects overseas.
But, in general, governments assess the situation and work out who is best placed to deliver the necessary aid — whether that's through their own programmes, an NGO, or a multilateral agency (which means funded by many different governments) like the United Nations.
U.S. JUST ANNOUNCED nearly $87M in add'l humanitarian aid for #Yemen, facing 🌏's worst food crisis & cholera outbreak. Meet a few of the ppl we're helping pic.twitter.com/cMNkQe0pVm

— USAID/OFDA (@theOFDA) April 3, 2018
But how does the funding reach those who most need it? 
When a government asks for help responding to a crisis in its country, humanitarian agencies and organisations will mobilise to provide immediate food assistance — literally handing out food, or cash to buy food. 
Generally, the preferred option is to use the funding to buy food and supplies as close as possible to where it's needed. By doing that, it both saves time and money in distributing the food, but it also helps inject cash into the local economy. 
Increasingly, food assistance is shifting to cash-based transfers, empowering people who need food to choose their own and shop for it locally.
One of these agencies is the UN's World Food Programme (WFP), the world's main channel for emergency food aid. 
On any given day, according to WFP, it has 5,000 trucks, 20 ships, and 92 planes on the move, delivering food and other forms of assistance. Every year, it purchases more than 2 million metric tons of food, and distributes around 12.6 billion rations, at an average cost of $0.31. 
Read more: Nearly Every African Country Has Made Progress in Fighting Hunger, Kofi Annan Announces
When the emergency subsides, that's when the second role of NGOs and humanitarian agencies like WFP comes into play — working with communities to improve nutrition and build resilience against food insecurity in the future. 
---
Syria: How the Red Cross and Red Crescent Movement is delivering food aid in Eastern Ghouta
Another organisation heavily involved in emergency response and food aid distribution is the Red Cross and Red Crescent Movement — which receives funding from states party to the Geneva Conventions (about 84% of the total funding), the European Commission, national Red Cross and Red Crescent societies, and members of the public. 
The besieged Syrian enclave of Eastern Ghouta — east of the capital, Damascus — is one of region that the Movement is very active in right now, with tens of thousands of people still trapped in the rebel-held enclave, and many others having fled to refugee camps. 
For the 3rd consecutive day, @SYRedCrescent distributes 3000 #bread bags and water bottles to the #people in Saqba, Kafer Batna and Hamuria in #Eastern_Ghouta.
and also provide primary #health care through 3 #ambulances and a #mobile_clinic. pic.twitter.com/LVCKjZKzZS

— Syrian Red Crescent (@SYRedCrescent) March 21, 2018
Read more: Here's How Much Food Really Costs for People Around the World
In February, an aid delivery made it into the region — the first in nearly three months after the Syrian government refused access to humanitarian organisations. Working together with the UN and the International Committee of the Red Cross (ICRC), the Syrian Red Crescent distributed enough food and supplies for 7,200 people in that first delivery. 
Since then, the Syrian Red Crescent has continued to deliver aid, including food parcels and flour carried in convoys of trucks, to tens of thousands of people.
This is how hot meals are cooked in the kitchens and delivered to the shelters.

Every day with @SYRedCrescent, we provide daily meals to over 20,000 people who recently fled #Eastern_Ghouta. pic.twitter.com/fdatU2yP64

— ICRC Syria (@ICRC_sy) April 2, 2018
For those who have managed to flee Eastern Ghouta, the ICRC and Syrian Red Crescent also provide daily meals to over 20,000 people living in temporary refugee shelters. 
---
What's going on in the US with food aid right now?
Food aid is a hot topic in the States at the moment because of what's known as the "Food for Peace Modernization Act of 2018" — which supporters hope will reform the US food aid program. 
Read more: These Before and After Photos Show Just How Vital Foreign Aid Is in the Fight Against Hunger
Currently, by law, 100% of food aid commodities have to be produced in the US, and at least half of it has to be transported on US-flagged vessels — a system that was originally intended as a way of boosting US agriculture and shipping interests. 
But the downside is that it means only about 30% of funding is being used for actual food, while the rest is spent on shipping and overhead costs, according to a press release put out by the Senate Foreign Relations Committee in March. 
Senators Bob Corker (R-RN) and Chris Coons (D-DE) hope that the Act would ease current restrictions, and would mean more aid can be delivered to people faster. 
In fact, the Senate Foreign Relations Committee said it would free up as much as $275 million to provide "life-saving food to nearly 9 million more people in a shorter time period."
Read more: Food Aid Has Finally Reached the Syrian Enclave Where 400,000 Civilians Are Trapped
Is food aid really making a difference though?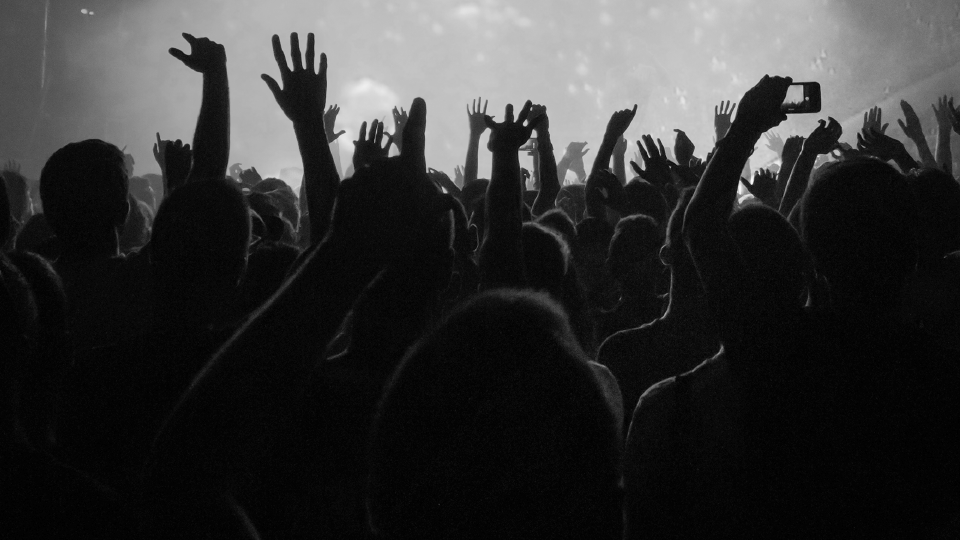 Image: Julien Harneis/Flickr.
Put simply, yes, it really is, as part of a combined cross-sector effort against global hunger. 
The second of the UN's 17 Global Goals is to end hunger in all its forms by 2030. Some progress is being made. For example stunting — when a child's growth is impaired by poor nutrition — has fallen by a third over the past two decades, from 198 million in 2000 to 156 million in 2015.
Many developing countries that used to experience famine and hunger can now meet the nutritional needs of the most vulnerable, according to the UN. Meanwhile, Central and East Asia, Latin America, and the Caribbean have all taken strides to eradicate extreme hunger, according to the UN. 
But, so far, the progress isn't enough to achieve the goal of completely eliminating hunger by 2030, and there is still a lot of work to do. Global Citizen campaigns to achieve the UN Global Goals, including to end hunger. You can join us in this effort by taking action here.