Singer Ed Sheeran stands next to a group of young African boys and girls, and speaks to someone behind the camera. 
"The only thing that you can do is help them, which we should," he says. "My natural instinct is to just put them in a car and put them somewhere in the city and put them in a hotel until we can get them sorted."
After a pause he asks: "Can we do that?" 
This is part of a video Sheeran recorded in Liberia for charity organization Comic Relief; the video was called the "most offensive" charity campaign of 2017 at an event held by the Norwegian Students and Academics International Assistance Fund (Saih).
Judges at the event, which looks at the best and worst in international charity efforts, said Sheeran's video was "literally poverty tourism." 
"The problem is the video is focused on Ed Sheeran as the main character. He is portrayed as the only one coming down and being able to help," Beathe Øgård, president of the Saih, said.
Read More: 6 Things Global Citizens Should Know About Prince Harry and Meghan Markle
But was Sheeran really in the wrong? 
It's true that the video oversimplifies poverty in Liberia and doesn't offer a sustainable solution to the structural issues of poverty in Africa more broadly. And yes, Ed Sheeran does the majority of the talking in the video, rather than the people of Liberia, which is problematic.
But addressing complex geopolitical issues was not the intention of this particular campaign, and criticisms along these lines, particularly by organizations and people who don't have a charitable track record as long as Sheeran's, are unwarrented and unfair.
The intent of this video was twofold: bring awareness of the depth of global poverty to a wider audience — an audience that might be engaged with Sheeran's music, familiar and comfortable hearing his voice, but not yet tuned in to poverty issues — and raise money for causes to address these structural problems. And in that sense, it was a smashing success.
The Red Nose Day campaign, for which this video was produced, has raised more than $100 million for poverty alleviation efforts. According to Charity Watch, a watchdog that measures the impact of thousands of charities, 90% of Comic Relief's expenses go directly toward programs on-the-ground, enough to give the organization an A+ rating. 
The danger of lobbing such quick and swift criticisms to musicians, actors, and other artists, who use their fame to shed light on important causes is that they might be deterred from stepping up again in the future.
By vilifying Sheeran and other artists for trying to help, organizations like Saih risk taking away a powerful voice, and funding source, for the world's most vulnerable. 
Ending extreme poverty is a complex proposition; and no one celebrity video can do that. The Global Goals for Sustainable Development, which were developed by 193 world leaders, set out 17 goals for ending extreme poverty by 2030. These include everything from increasing access to quality education around the world to taking action to stem climate change to individuals changing their consumption habits.  
At Global Citizen, we believe that achieving all 17 of these goals is possible, but that doing so necessitates involvement from governments, NGOs, corporate partners, and, yes, famous people. Musicians and celebrities help motivate not only every day people to take action but also inspire key decision makers and policy leaders to commit to helping the world's most vulnerable.
Take Action: Join Katy Perry and Donate Supplies to a Boys & Girls Club of America Location
Musicians and celebrities can make a difference in the fight to end extreme poverty. Here are eight campaigns that have brought about real change: 
1/ Live Aid 
Taking place in 1985, Live Aid set the precedent for mega-concerts aimed at ending poverty. The immediate goal was to provide relief to Ethiopia, which was at the time in the midst of a deadly famine, and it did so, raising nearly $245 million dollars, according to CNN. 
But what's less discussed is the impact the concert had in the years after it happened. 
"Live Aid's acolytes—including actors, musicians, doctors, aid workers, faith-based grassroots organizations, and average citizens—have played a supporting role by lobbying governments to invest in programs that help fight the root causes of poverty and save lives from preventable diseases such as AIDS and malaria," the Atlantic wrote in 2015, 30 years after the initial concert. 
2/ Give Peace a Chance 
Even before Live Aid, musicians used their platforms to stoke social movements. A prime example is John Lennon's "Give Peace a Chance," which would become the anthem to the youth-led activism against the United States war in Vietnam. 
3/ Logic's '1-800-273-8255' Suicide Prevention Video
Can a music video save a life? 
In 2017, this was proven to be true. 
A song by the rapper Logic, called "1-800-273-8255," directed music video viewers to a suicide hotline number. On the day of the song release, the National Suicide Prevention Lifeline saw calls increase by more than 25% — the second best call day on record. 
4/ Hurricane Harvey 'Hand in Hand' Telethon
Eleven charities, 15 channels, and $44 million raised by 131 celebrities. That was the immediate impact of the Hurricane Harvey "Hand in Hand" Telethon, which raised money for victims of the deadly hurricanes that swept across the southern United States this summer. 
As 2017 has been beset by one natural disaster after another, celebrities and public figures have stood up for vulnerable populations time and time again. 
It wasn't just after Hurricane Harvey. Celebrity chef Jose Andres has embarked on a campaign to feed Puerto Rico in the wake of Hurricane Maria. A group of French celebrities raised over $2 million for displaced Rohingya refugees in Bangladesh. And actress Salma Hayek Pinault donated $100,000 to help victims of an earthquake in Mexico. 
5/ The #MeToo Movement 
The #MeToo movement, which has toppled numerous perpetrators of sexual assault in media, film, and politics, wasn't started by a celebrity, but it was amplified by one. 
In October, after allegations of sexual assault came out against Harvey Weinstein, actress Alyssa Milano appealed to her monumental social following for women (and men) to speak out about sexual assault in the workplace using the #MeToo. 
A recent study has shown that all of the press generated by this movement has had an actual impact on attitudes — forcing men to confront their past interactions with women — which could positively affect generations down the road and lead to a culture change that will empower women around the world. 
6/ Rock the Vote 
In nearly every country in the world, one of the best ways to affect real change is through the ballot box. 
In the US, the Rock the Vote campaign, which began with a PSA by singer Madonna in 1990, has had a positive impact on getting young people involved in politics, according to studies. Mobilizing young people to vote is no small feat, but can have major consequences on future policies that affect everything from health care to foreign aid. 
And celebrities are uniquely positioned to carry the weight of this message — whether that be through ballot box selfies or funny voting PSAs. 
7/ Tsunami Aid: A Concert of Hope 
After a 9.1 category earthquake struck Sumatra, Indonesia, prompting deadly tsunamis throughout the Indian Ocean region in late 2004, stars including Madonna, Diana Ross, Elton John, and Norah Jones came together for a charity telethon that raised more than $18 million. 
Not only did the event raise a sizable sum of money, but it also was viewed by more than 20 million people, E! News reported — bringing awareness to a natural disaster that caused $10 million in damages in a region already plagued by high levels of extreme poverty. 
8/ Global Citizen Festival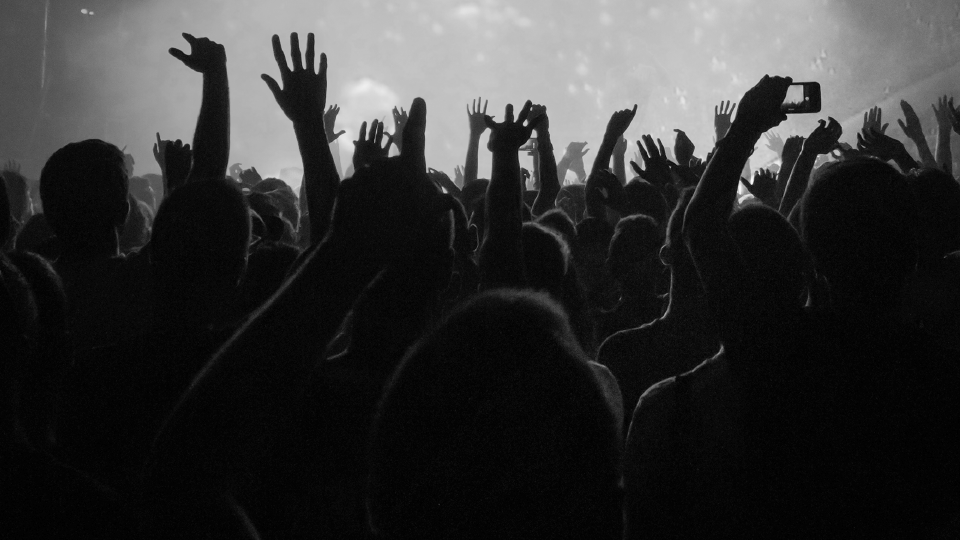 Image: Daniel Dorsa for Global Citizen
From India to New York City to Hamburg, Germany, Global Citizens around the world have taken more than 13 million actions to drive $35 billion worth of commitments in the fight to end extreme poverty. 
These actions are expected to affect 1.3 billion lives. 
But there's still much more work to be done. An estimated 767 million people around the world still live in extreme poverty, including 389 million in Sub-Saharan Africa. 
You can join us and take action to end extreme poverty by 2030 here.