---
Why Global Citizens Should Care
Child marriage disproportionately impacts girls, depriving them of their education, health, and safety. Children under the age of 18 can still be married in 48 states in the US. Join us in taking action to advance gender equality and end child marriage in the US and globally
here
.
---
Tammy Monteiro wore a flowing white wedding dress for the first time in her life this March, 20 years after she was first married, and just over a year after mustering the courage to leave that marriage.
In the Massachusetts State House, she walked not toward her groom, but toward the office of Gov. Charlie Baker. She was accompanied not by her father, as tradition might dictate, but by a group of women in wedding dresses of their own.
This was not a wedding march — it was a march of protest.
A bright red stop sign hung from Monteiro's neck. It read: Stop child marriage in the US.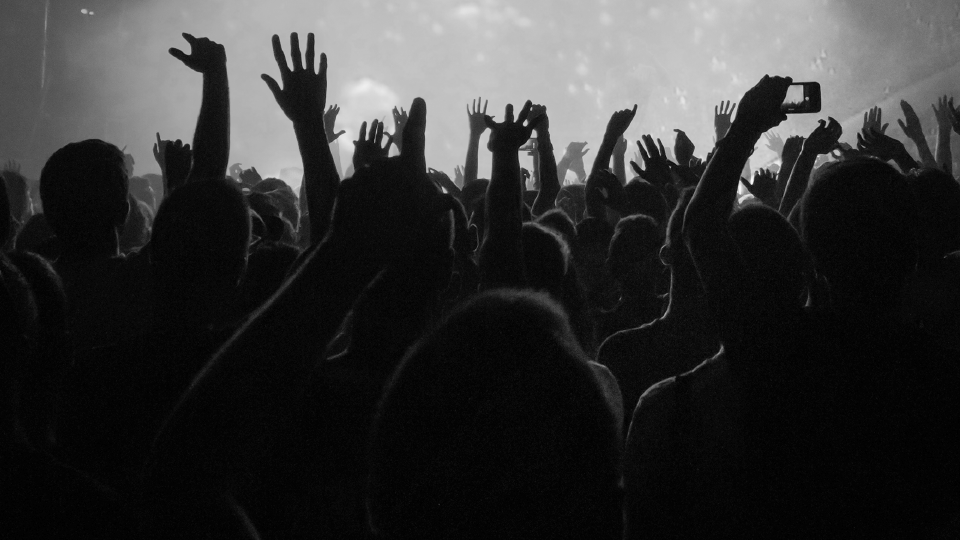 Tammy Monteiro speaks to media during a protest urging legislators to end Massachusetts child marriage at the Massachusetts State House in Boston on March 27, 2019.
Tammy Monteiro speaks to media during a protest urging legislators to end Massachusetts child marriage at the Massachusetts State House in Boston on March 27, 2019. Monteiro was a 15-year-old foster child with an unstable mother and an incarcerated father when she met the 25-year-old man who would make her his bride, and was already pregnant with the first of his eight sons when her mother signed off on her marriage at a New Bedford courthouse. A committee hearing took place Tuesday about a Senate bill that would prevent minors from getting married in Massachusetts. Currently, some under 18 can marry with the consent of at least one parent.
Image: David L. Ryan/The Boston Globe/Getty Images
When Monteiro was 15, she fell in love, the way teenagers do. But, unlike most high school relationships, the man she loved, Will, was nine years older than her.
Monteiro was a child in the foster care system at the time, having been removed from her home after her mother, a single parent who experienced depression and an alcohol use disorder, was deemed unable to adequately care for her four daughters. But Monteiro remained in her hometown of New Bedford, Massachusetts, and with the support of her foster parents, was enjoying school and doing well for the first time.
Within months of meeting Will, all that changed, according to Monteiro, now 36.
Take Action: Download the App and Take Action to Help End Child Marriage
Monteiro met Will at an acquaintance's home where he was sharing the tenets of his faith, the Black Hebrew Israelites. The beliefs of Black Hebrew Israelites vary drastically from group to group, but the core belief shared among followers is that black Americans are the literal descendents of the ancient Israelites and God's only "chosen people." Many adhere to a mixture of religious beliefs and practices associated with Christianity and Judaism.
Some Hebrew Israelite groups have been criticized for using discriminatory language about white, LGBTQ, and Jewish people, leading the Southern Poverty Law Center and Anti-Defamation League to classify them as "hate groups."
Monteiro wasn't raised in a religious family and had never been introduced to the Bible, but Will told her there was a "different way for [her] to live that was more holy and more righteous," she said. 
"He showered me with all kinds of attention, telling me I was 'chosen,' and at that young age, I fell for it," she told Global Citizen.
Will's seeming adoration and spiritual guidance filled a void Monteiro attributes to not having had a male role model and coming from a broken home. Her father left when she was 3 and has been incarcerated most of her life.
"[Will] made me feel special and superior, and that's what hooked me in," she said.
Very quickly, he began pressing the teen to marry him.
"'I want to make you my wife, you're chosen, you're the one.' Marriage, marriage — he was heavy with it," she recalled. 
So just months after meeting Will, she agreed to marry him.
Though the minimum age of marriage in Massachusetts was — and still is — 18, with her mother's permission and a judge's approval, an exception was made to allow Monteiro to marry Will in January 1999. Monteiro was, by then, 16, but in Massachusetts a child can be married at any age with the consent of at least one parent and a judge's approval, even today. Human Rights Watch estimates that such exceptions were made to allow 1,200 children in the state to get married between 2000 and 2016.
"At that young age, I fell for it."
Until 2018, all 50 US states had exceptions that allowed children to be married before the age of 18. Delaware and New Jersey became the first states to effectively ban child marriage by raising the minimum age of marriage to 18 without exception in May and June, respectively. 
But across the US, approximately 248,000 children, mostly girls, were married between 2000 and 2010, according to nonprofit Unchained At Last. Most states still allow minors to marry with parental consent and/or a judge's approval. Some states also make exceptions for girls who are pregnant or have given birth — even in cases of rape — to marry before they turn 18.
At the time, Monteiro believed she wanted to marry Will.
"I was 15 going on 16 and here this guy comes along and promises me this fantasy, so I was hooked, but if I had the mind that I have now as an adult, of course, I would have chosen differently," she said.
Once she asked, Monteiro said her mother readily consented to the marriage. By this time, Monteiro had been returned to her mother's custody, and she believes the pressure of being a single parent with four children, one of whom was still a baby, while living on disability support contributed to her mother's decision. With Monteiro married, she would have one fewer child to care for, and maybe her daughter would be better off.
"So when this man came to her and said I want to take your daughter, it was so easy for her to just say OK without ever looking into his background," she said.
At their wedding, Will wore Hebrew Israelite attire and Monteiro wore what described as her "regular clothes." They held a small ceremony at Will's mother's house where the couple briefly said their vows and a justice of the peace proclaimed them married.
"It was like a, 'Look, we're doing this so I don't go to jail' type of thing. I call it a 'chop shop' wedding," Monteiro said, though she added that, at the time, she was oblivious to the laws and didn't know what kind of trouble they were hoping to avoid by marrying.
Part of the reason Will was so fixated on marriage, Monteiro came to learn, was that according to the doctrine of his faith, Will could not be with a woman, including casual dating and premarital sex, unless she was his wife. But as soon as Monteiro turned 16, the age of consent in Massachusetts, they had sex.
At the time, Monteiro believed she wanted to marry Will.
She recalls having her period just twice after they began having sex before finding out she was pregnant. And by the time she actually got married, the teen was one month pregnant.
"In one year, I got married, I got pregnant, and had to leave high school. I was taken away from all of my friends and family," Monteiro said. She didn't see some family members until about a decade later.
"Once I entered into that apartment [my first marital home], I was closed off from everybody."
She was given a new name — Raiyah — to fit her new husband's faith. But that wasn't the only change that came with her new life.
Will said that their household had to follow the doctrine of the Black Hebrew Israelites, an important rule of which he said was that women must be subject to their husbands.
Monteiro was forced to leave school, and she was not allowed to work, use contraception, wear pants, or put her hair up. She had to abide by a certain diet, keep her hair covered, and wear dresses that covered her ankles. And, even after becoming a legally recognized adult at 18, she was never allowed to own anything. Her husband maintained full control over their finances.
"In that way, I was always kept like this 'daughter-wife,'" she said.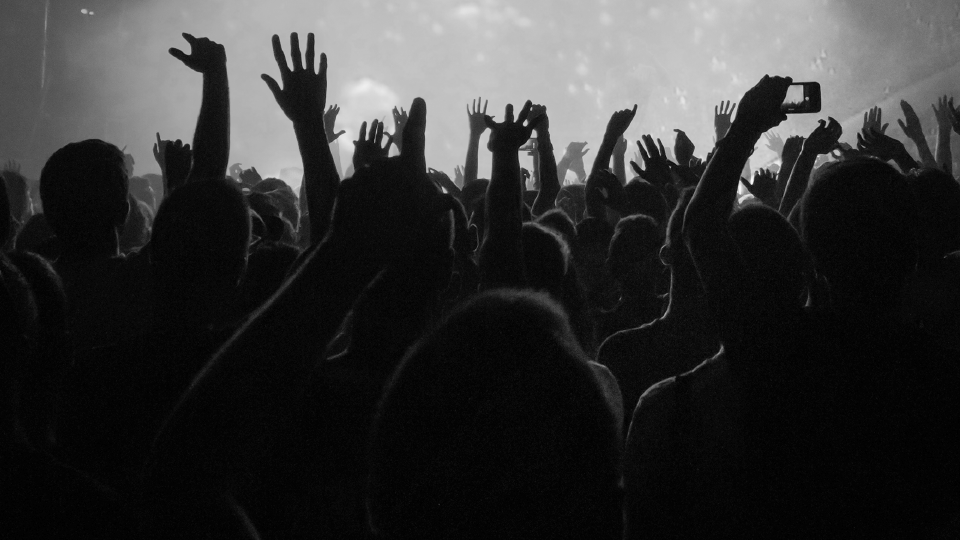 "This photo is of me in full dress and scarf before I had the courage to unchain myself. I was suffering depression and anxiety and was very introverted," Monteiro said. She is pictured here in 2003.
"This photo is of me in full dress and scarf before I had the courage to unchain myself. I was suffering depression and anxiety and was very introverted," Monteiro said. She is pictured here in 2003.
Image: Courtesy of Tammy Monteiro
For about two years, until she turned 18, she truly was a "daughter-wife." When the couple had married, custody over Monteiro was transferred to her husband, who became her parental guardian — her "father-husband," as Monteiro called him. And while he was only her guardian until she came of legal age, Monteiro said this relationship imbalance was cemented from the start and remained their dynamic for the entirety of their nearly two-decade-long marriage.
Almost immediately after moving in together as a married couple, Monteiro realized something was amiss. Will would hold Bible study sessions in their home for just the two of them, but require Monteiro to raise her hand and wait to be acknowledged when she wanted to speak.
"Because women sinned in the world first, when Eve in the Garden of Eden disobeyed her husband, your job is to correct that, so you have to obey me," he told her.
Monteiro was told that she was never to deny her husband sex because, according to the scripture, "a virtuous woman's candle never goes out by night." 
"He taught me to deny my own feelings, my own sense of self," Monteiro said. Any doubtful thoughts she had about Hebrew Israelite teachings were signs of Satan "hijacking" her mind, he told her.
So by the time she noticed that other members of Will's religious group — which Monteiro said she never officially joined — were also married to mostly young girls, she no longer found it strange. As an adult, Monteiro said she believes members of the group were encouraged to find young, impressionable wives because they would be easier to control and persuade to follow religious practices many grown women would consider misogynistic.
"I was not his equal partner and he would always say that he didn't want to have a relationship with a partner who is equal to him. He wanted to be with someone who was his subject, and he felt like he had the authority of God by his side to put me in that position," Monteiro said.
She now describes these beliefs and the religious group as "extremist."
"Because I was married so young, there was an imbalance of power …  It was hard for me at first to challenge these things and stand up for myself," she said.
Whenever Monteiro did work up the nerve to stand up for herself, Will would invoke God and the Bible to intimidate and condemn her.
"I was not his equal partner"
It was a while before Monteiro began thinking about leaving the marriage. She gave it serious consideration when she was 19 and had been married for three years, but by then she had three small children, including a baby, and leaving seemed impossible.
But even if she had wanted to leave her marriage before then, help would have been difficult to find. Most domestic violence shelters across the US do not accept unaccompanied minors. And this is a problem many children who are married face. Though they often have adult responsibilities, they are not legally recognized as adults, meaning they are not able to do things like take legal action, including file for divorce.
So Monteiro stayed. She said there were also moments that gave her hope that things might improve. The most promising sign came when Will formally left his congregation in Brockton due to its views against white people, at Monteiro's urging. But, despite leaving the congregation, Will insisted their family continue to abide by the Black Hebrew Israelites' doctrine, and little changed at home.
"I became very quiet and introverted, depressed," Monteiro remembered. "I had become somebody who I didn't recognize when I looked in the mirror."
Monteiro said she was in a constant battle to exercise even the smallest of freedoms.
"I had to constantly fight for things that people think are normal, like being able to read different books or learn about different religions. I literally had to fight for the right to wear my hair up," she said.
In response, her husband would "torment" her with references to the Bible, "weaponize" God, and tell her she was going to hell.
"I was put down for things that should be acceptable and actually encouraged — like wanting to educate myself. How do you think it feels when you want to grow and expand and learn, and you have somebody in your house who tells you that educating yourself is evil and wrong?" Monteiro said. She believes groups within the Hebrew Israelite faith discourages girls and women from learning because it would make them more independent and more difficult to control.
By 2014, after 15 years of marriage and after Monteiro had given birth to the last of her eight children — all boys — she began to think of leaving again. For the first time in more than a decade, she didn't have an infant to care for.
Then, her mother died. And soon after, her 15-year-old sister died by suicide. For Monteiro, it was a wake-up call — she had to leave.
"That was it for me. At that point I knew that I had to do something to change, I wasn't happy, and I knew I had to find myself again. That's when I started to challenge his beliefs and to wake up to who I wanted to be and not to live a life according to him," she said.
Will tried to intimidate her as he had before, telling her she would never make it and that she was nothing without him. But Monteiro had decided that she needed to be free.
"For me, having my freedom and having my sense of self, and being empowered — that's more valuable than material possessions," she said. "And for my sons, it's important for them to see their mother empowered, and not in a home where I'm constantly being disempowered."
"At that point I knew that I had to do something to change..."
She found a domestic violence women's center in New Bedford through a help hotline, and spoke with a counselor, who showed her a wheel depicting typical signs of "spiritual abuse." These included the use of religious or spiritual beliefs to manipulate and shame someone, and the use of religious texts or beliefs to minimize or justify abusive behaviors.
"I literally fell on the floor. I was shocked. I had experienced every single thing on that wheel," Monteiro recalled.
"That's when I realized that you live this life, but you also allow things to happen and I said I cannot allow this. I don't care what the price is, I cannot allow this to happen to me anymore."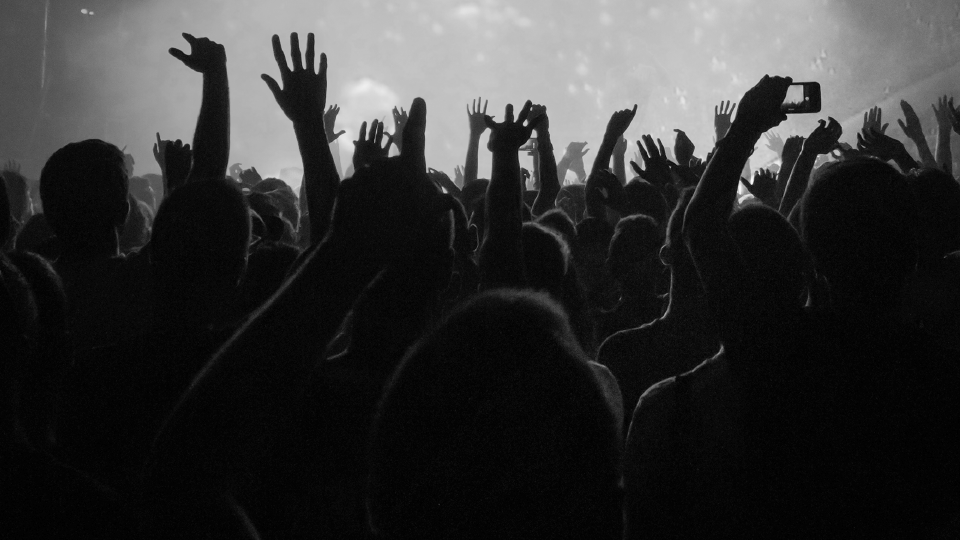 "This was the time I began to speak out and stand up for myself and do my inner work to heal," Monteiro said. She is pictured here with her eighth son, 13-month-old Tobiyah, in 2014.
"This was the time I began to speak out and stand up for myself and do my inner work to heal," Monteiro said. She is pictured here with her eighth son, 13-month-old Tobiyah, in 2014.
Image: Courtesy of Tammy Monteiro
"I had to flee by night," Monteiro told lawmakers at the Massachusetts State House committee hearing on March 26. She and a group of women marched on Beacon Hill in wedding dresses with chains around their wrists as part of a "chain-in" protest with the nonprofit Unchained At Last. They called on legislators to support a bill that would raise the state's minimum age of marriage to 18 without exception.
It was the first time Monteiro had returned to her home state after leaving her marital home with her three youngest sons — then 5, 8, and 11 — in January 2018.
After leaving her marriage, Monteiro moved to North Carolina and then Pennsylvania. Ultimately, she had to return her children to their father in Massachusetts due to child custody laws relating to out-of-state travel.
"That was the hardest day of my life," Monteiro said of the day she had to send them home. "When I had to separate from not only my marital home and my older sons, but now my littlest ones."
Monteiro describes being a mother as her profession and said she strives to go "above and beyond to be the best mom and create a loving environment for them."
"I wanted to continue doing that for them, but I couldn't do that with a husband who was constantly putting me down," she said. 
For the most part, since leaving her marital home, Monteiro has only been able to communicate with her sons over the phone and through social media. She said their father has tried to sever her communication with the children. With the support of friends, however, she has been able to get a lawyer and is seeking a custody arrangement that will allow her to be with her children again.
For now, Monteiro is living in Pennsylvania and working as an Uber driver to build financial independence and stability for the first time in her adult life, with the hopes of eventually being able to support her children. But adjusting to life as an adult in a world where she is no longer accountable to her husband has come with many challenges.
"I'm in this position where after all these years I dedicated to this marriage, I'm left with nothing. When I left my marital home he shut down my bank account and took my car away," she said. Monteiro said she's been on the verge of homelessness at times, but has been able to secure shelter with help and support.
"It's been a struggle to try to regain a sense of normalcy in my life."
Though she left her marriage less than two years ago, Monteiro has already become a force for change. She said that other members of her husband's religious group have been inspired by her to leave and stand up to abuse.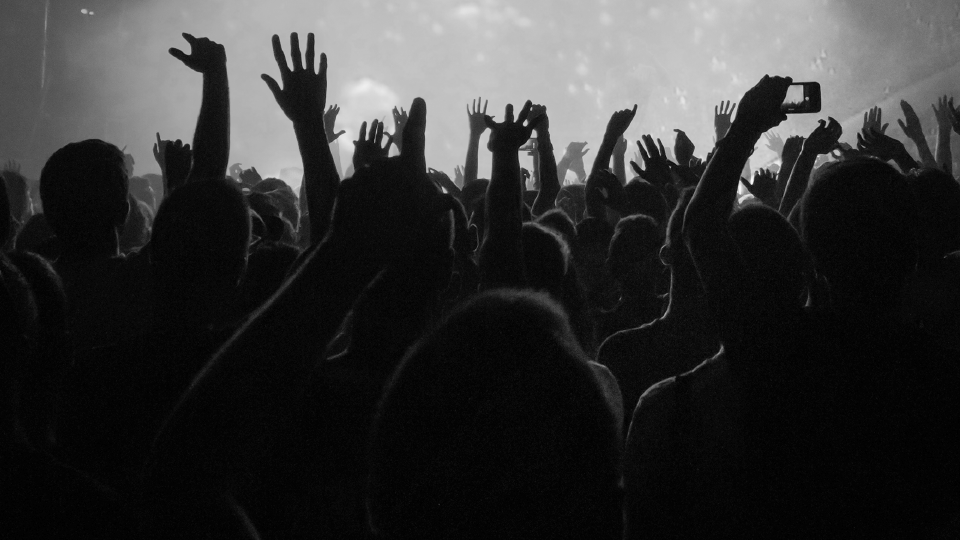 Monteiro now lives in Pennsylvania and is working to rebuild her life.
Monteiro now lives in Pennsylvania and is working to rebuild her life.
Image: Courtesy of Tammy Monteiro
Monteiro is also working to become a non-denominational minister and hopes to work with people who have been indoctrinated into cults and extremist religious groups. She has quickly grown comfortable sharing her story in the hopes that it will help bring about change, at times even sharing her personal story with her Uber passengers.
"What surprises people the most is that a child can actually get married here in the United States — they have no clue, they think never could that happen here, they think we're too progressive, especially in a state like Massachusetts," she said.
Massachusetts is still considering a bill that would effectively ban child marriage, and Monteiro wants to see it passed. 
"This bill is going to prevent other young girls from going through what I went through," she said.
"I want Massachusetts to pass this bill so that we actually care for our young girls, our children, and protect their future."
---
The 2019 Global Citizen Festival in New York will be presented by Citi and Cisco and in association with our Production Partner, Live Nation. MSNBC, Comcast NBCUniversal, and iHeart will serve as Presenting Media Partners and will air a live simulcast of the Festival on MSNBC and on iHeart Radio Stations. The Festival will also be livestreamed on YouTube and Twitter, presented by Johnson & Johnson. 
Proud partners of the 2019 Global Citizen Festival include Global Citizen's global health partner and major partner Johnson & Johnson, and major partners P&G, Verizon, and NYC Parks.