---
Why Global Citizens Should Care
Ending child marriage is key to achieving gender equality and advancing women's rights. You can take action here to call on lawmakers to put an end to child marriage and protect women and girls everywhere.
---
After years of campaigning and stalled progress, New Jersey banned child marriage on Friday. Gov. Phil Murphy signed a bill, which raises the minimum age of marriage to 18 without exceptions, making it the second state in the US to do so.
Prior to the bill, children as young as 16 could be married with parental consent, and children even younger than 16 could be married with consent from both a judge and a parent.
New Jersey follows in footsteps of Delaware, which made history by becoming the first state to ban child marriage in May.
Take Action: Download the App and Take Action to Help End Child Marriage
Many had hoped that the Garden State would be the first to outlaw child marriage last year, but then-Gov. Chris Christie vetoed the bill. The bill stalled again last month, after critics said it did not allow for religious exceptions.
The push to end child marriage in the state began three years ago with Fraidy Reiss, founder of nonprofit Unchained At Last, who herself was forced into early marriage by her religious community in New Jersey.
"This was a personal victory for me not only because it's my home state and my personal experience, but because this is where we first started working to end child marriage," Reiss told Global Citizen. "We've worked in more than 20 states now, but this is where we started."
Reiss said the slow progress was disheartening.
"It shouldn't have been this difficult to end such an obvious rights abuse. And before now, there was very little we could do for all the girls who reached out to us. Some had to stay in their marriages or tried to kill themselves, but to know that this can never happen again in this state is historic," Reiss said.
Murphy's signing of the bill, which makes no exceptions for underage marriage, is a decisive victory for all of New Jersey.
More than 2,000 children were married in New Jersey between 2000 and 2014, according to marriage license data. Nearly 200,000 children were married over the same time period across the US.
TY @GovMurphy for signing our bill to #endchildmarriage! NJ is the second US state to end this #humanrightsabuse. #S427pic.twitter.com/VZqA2zaLoB

— Unchained At Last (@UnchainedAtLast) June 22, 2018
Though the ban on child marriage in Delaware and New Jersey are major milestones in the national fight to end child marriage, there is still work to be done.
Read more: Delaware Is the First State Ever to Ban Child Marriage
In 18 other states, legal "loopholes" still allow children to be married at any age. 
Similar bills have been considered in 20 states, including Arizona, Florida, and Tennessee, in the past two years. But, while the proposed bills resulted in the strengthening of legislation and children's rights in some states, only Delaware and now New Jersey have actually passed the bills intact.
In the US and around the world, child marriage is a harmful practice that disproportionately affects girls. Every year, thousands of children in the US face pressure to marry before they are ready, and the majority of those children are girls being pressured to marry older men, PBS reported. Globally, 650 million girls and women alive today were married as children, according to Girls Not Brides.
Until every state — and every country — enacts legislation to protect children, particularly young girls, from being forced into marriage, thousands of children around the world remain at risk of missing out on education and the chance to be a child.
---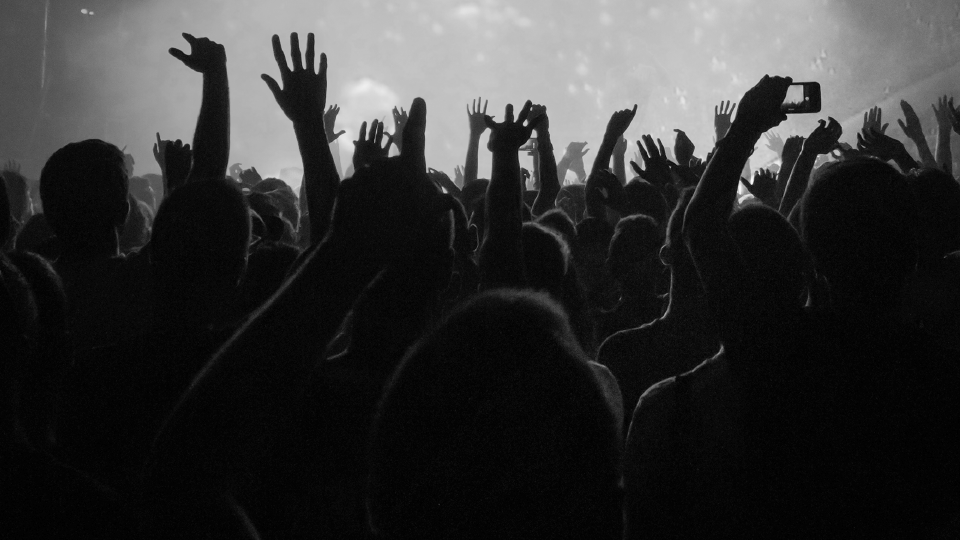 The 2019 Global Citizen Festival in New York will be presented by Citi and Cisco and in association with our Production Partner, Live Nation. MSNBC, Comcast NBCUniversal, and iHeart will serve as Presenting Media Partners and will air a live simulcast of the Festival on MSNBC and on iHeart Radio Stations. The Festival will also be livestreamed on YouTube and Twitter, presented by Johnson & Johnson. 
Proud partners of the 2019 Global Citizen Festival include Global Citizen's global health partner and major partner Johnson & Johnson, and major partners P&G, Verizon, and NYC Parks.