Update, Aug. 27, 2019: This news was reported on May 10, 2018; on June 22, 2018, New Jersey became the second state to ban child marriage.
---
Why Global Citizens Should Care
Ending child marriage is key to achieving gender equality and advancing women's rights. You can take action here to call on lawmakers to put an end to child marriage and protect women and girls everywhere.
---
The trailblazing state of Delaware earned its nickname — the "First State" — by being the first to ratify the Constitution more than 250 years ago. And now it's made history again.
On Wednesday, Gov. John Carney signed the nation's first bill raising the minimum marriage age to 18 without exceptions, making Delaware the first state to ban child marriage.
Take Action: Download the App and Take Action to Help End Child Marriage
Last week, Delaware's Senate unanimously passed the bill proposing the legislative changes, putting the state neck-and-neck with New Jersey in the race to ban child marriage. New Jersey came close to banning child marriage last year, but failed to pass the monumental measure when then-Gov. Chris Christie vetoed the bill.
Before Carney made history with the swift motion of his pen yesterday, children in Delaware could be married at any age with parental consent or if a minor was pregnant. The new law, which takes effect immediately, according to PBS Frontline, ensures that this will never be the case again.
However, in every other state in the US, child marriage is still legal in some form.
Read more: Yes, Forced Child Marriages Happen in the US, Too
While 18 has technically been the minimum age for marriage in all 50 states for years, exceptions to the rule — like those Delaware previously had — have enabled hundreds of thousands of children in the US to be married, or forced into marriage, before their 18th birthdays over the last two decades.
Similar bills that raise the minimum age of marriage have been considered in 20 states, including Arizona, Florida, and Tennessee, in the past two years. And though some of those bills resulted in the strengthening of legislation and children's rights, none had succeeded in banning the harmful practice of child marriage.
Critics of such legislation have argued that removing exceptions to the minimum marriage age would interfere with cultural and religious traditions and increase the rate of abortions. Others have resisted such measures with the argument that some children are mature enough to enter into marriages before they turn 18.
But human rights advocates see the new policies as crucial to protecting children's rights in the US.
"The reason we're trying to end child marriage has nothing to do with a lack of maturity," Fraidy Reiss, the founder of the nonprofit Unchained At Last, which campaigns against child marriage, told Global Citizen. 
"It's about legal capacity. In most states, you're not legally an adult until age 18, meaning you can't take the legal steps you might need to protect yourself if you are married before then, including getting into a domestic violence shelter, retaining a lawyer, and getting a divorce," Reiss explained.
"It puts the lock into wedlock."
Read more: Why Missouri Is a 'Destination Wedding Spot' for 15-Year-Olds
Reiss said she hopes Delaware's historic move will have a domino effect.
"So many legislators have been afraid to pass bills like this. They are reluctant to do what seems like a no-brainer, because no one else had done it," Reiss said. "The excuse that [no] other state had done this was one of the main [excuses] legislators were using, and that excuse is now gone."
Child marriage is a practice that disproportionately affects girls. Every year, thousands of children in the US face pressure to marry before they are ready, and the majority of those children are girls, PBS reported. This trend holds true around the world, where 650 million girls and women alive today were married as children, according to Girls Not Brides.
---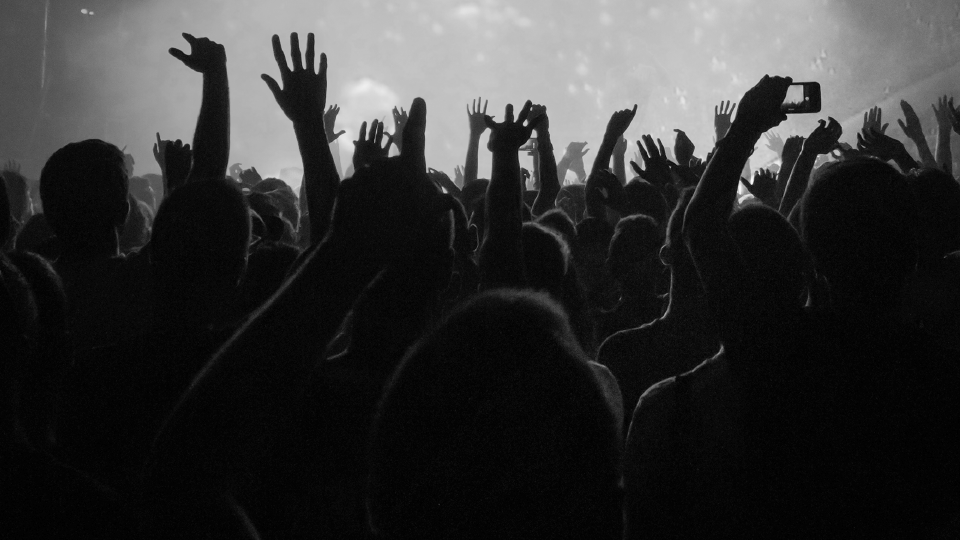 The 2019 Global Citizen Festival in New York will be presented by Citi and Cisco and in association with our Production Partner, Live Nation. MSNBC, Comcast NBCUniversal, and iHeart will serve as Presenting Media Partners and will air a live simulcast of the Festival on MSNBC and on iHeart Radio Stations. The Festival will also be livestreamed on YouTube and Twitter, presented by Johnson & Johnson. 
Proud partners of the 2019 Global Citizen Festival include Global Citizen's global health partner and major partner Johnson & Johnson, and major partners P&G, Verizon, and NYC Parks.