---
Why Global Citizens Should Care
Child marriage disproportionately impacts girls, depriving them of their education, health, and safety. Children under the age of 18 can still be married in 48 states in the US. Join us in taking action to advance gender equality and end child marriage in the US and globally
here
.
---
Approximately 650 million girls and women alive today were married before their 18th birthdays — and hundreds of thousands of them were married in the United States.
Fraidy Reiss, founder and executive director of nonprofit Unchained At Last, told Global Citizen most people, including legislators, are shocked to learn that child marriage happens and continues to happen in the US. Yet it is legal in some form in all but two states — Delaware and New Jersey, both of which raised the minimum age of marriage to 18 without exception just last year.
"It's not that's it happening underground, illegally. This is perfectly legal in 48 states," Reiss said. "That's shocking to people."
While the minimum age of marriage in most states is technically 18, every state — excluding Delaware and New Jersey — has legal exceptions that allow children younger than 18 to be married. In these states, a child may be married with a judge's permission, parental consent, or if a child is pregnant or has given birth. In some states, two or more of these conditions must be met for a child to be able to be married, but in no state is a child's consent required for him or, more likely, her to be married.
Take Action: Download the App and Take Action to Help End Child Marriage
Children in Massachusetts and Maine can be married at any age with the consent of a parent and court approval. In Alaska, members of the military on active duty who are under the age of 18 can marry without parental consent, while children as young as 16 can be married with parental consent. And 14- and 15-year-olds who are pregnant or have given birth to children can be married with a court's approval in North Carolina.
"Child marriage is very different from marriage between two consenting adults. That's something that could be romantic and happy — though we also know it could not be — but it could be romantic and happy and wonderful," Reiss said. "But when we're talking about child marriage, we're talking about a human rights abuse that destroys girls' lives and there's nothing beautiful romantic or happy about that."
The Problem
Despite the fact that the US State Department and the United Nations consider child marriage and forced marriage — marriages in which people above the age of 18 are married against their will — to be human rights abuses, they continue today.
And the problem, Reiss said, isn't about youth or lack of maturity; it's about legal protections and basic rights.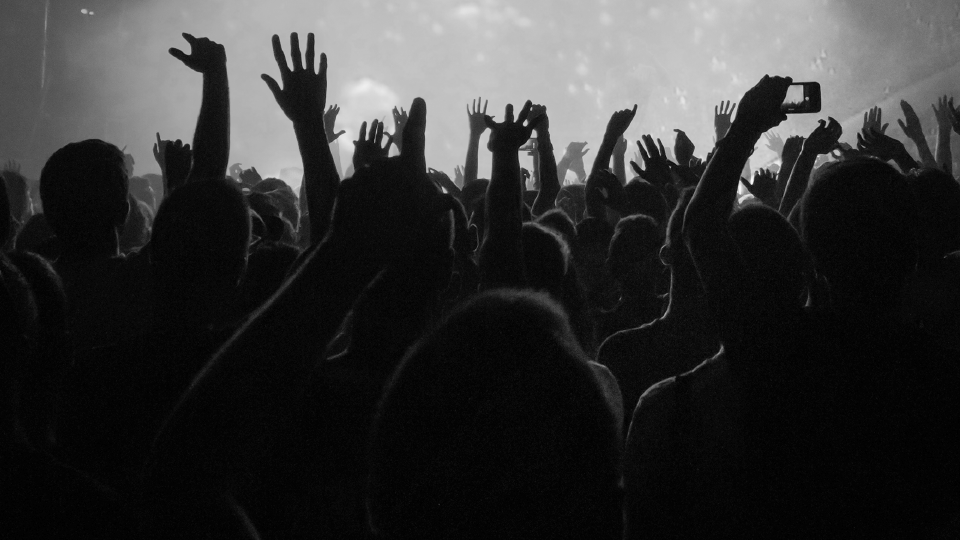 Women participate in Unchained At Last's "chain-in" protest in Boston, Massachusetts, in 2017. Fraidy Reiss, Unchained At Last founder and forced marriage survivor, is pictured at center.
Women participate in Unchained At Last's "chain-in" protest in Boston, Massachusetts, in 2017. Fraidy Reiss, Unchained At Last founder and forced marriage survivor, is pictured at center.
Image: Susan Landmann/Courtesy of Unchained At Last
"It's not about whether a girl mature enough to make a decision like that because we all know some very mature 17-year-olds and very immature 27-year-olds — so this is not about maturity," Reiss said.
"Child marriage has to go because children don't have the rights of adulthood until they turn 18, and that makes it very dangerous for a child to be married because the child simply cannot get out of that marriage," Reiss explained.
In most states, people cannot take legal action until they are adults, meaning a child who could legally get married before her 18th birthday does not have the right to file for divorce. And on an even more basic level, if a child experiences domestic violence in their marriage — as was the case for Reiss, a survivor of forced marriage at age 19 — they may not be able to leave their home. They may even receive criminal charges for doing so because several states still consider it a crime for a minor to run away from home.
"That means if you're married to an abusive guy you've got to just stay there and take it, because if you leave home the police will drag you back home and or charge you criminally because it's a status offense to leave home before the age of 18. And domestic violence shelters across the US will not take in anybody under the age of 18," Reiss said.
Married children who do not attempt to leave their marriages also face many challenges because of their age. Often, they are saddled with adult responsibilities — like raising children — before they are legally recognized as adults and able to navigate the world around them.
One child marriage survivor, who was forced to marry her rapist at age 11 after she became pregnant, told Global Citizen that she was expected to raise and care for children, but couldn't legally open a bank account or get a car in her own name.
While very few of these unions last — between 70% and 80% of marriages involving a person under the age of 18 end in divorce — the impacts of child marriage are life-long and can be devastating.
Victims often come from families living in poverty, research shows. And a girl who becomes a child bride in the US is about 30% more likely to live in poverty as an adult. Girls who marry before the age of 18 are also more likely to drop out of high school, and four times less likely to finish college. They tend to have more children with shorter periods between children, which can prevent them from returning to school or work, if they want to. And, because of their young age, victims are particularly vulnerable to physical, psychological, and sexual abuse.
How Many Children Are Affected?
The exact number of child marriages that have taken in the US is difficult to determine. However, after conducting a comprehensive review of marriage licenses from across the country, Unchained At Last estimates that about 248,000 children were married in the US between 2000 and 2010.
The vast majority were girls, some as young as 12. And about 77% of those girls were married to adult men.
"Once you tell people that yes, child marriage is legal here and it's happening, they go, 'Oh, but it must be happening very rarely … once or twice,'" Reiss said. "But, no. We're talking about a quarter of a million children in one decade."
Child marriage occurs across the country, but researchers found a substantially higher prevalance in West Virginia, North Dakota, and Hawaii, where data showed that more than 10 of every 1,000 children surveyed had been married. And it happens in the US in many different communities.
"There's really no way to look at the data and know if this is happening more in one religion or socioeconomic group," Reiss said. "But what we do know based on the girls who reach out to us saying, 'Please help me,' is that forced and child marriage is happening everywhere." 
Unchained At Last, which not only advocates for policy changes to end child marriage but also provides support to women and girls looking to escape their forced or child marriages, has seen girls from every kind of background married off.
"In every major religion, minor religion, among people from secular backgrounds, at every socioeconomic level, in immigrant families from countries of origin on every inhabited continent, as well as families that have been in the United States for many generations," Reiss said.
From anecdotal observation, Reiss said child marriages frequently involve pregnant girls who come from communities or families where pregnancy out of wedlock is considered shameful — even when that pregnancy is the result of rape.
Two States Down — 48 to Go
Reiss said the biggest challenge she faces in her effort to end child marriage is ignorance.
"We're trying to solve a problem that a lot of people still don't even know exists," she said. 
"These laws were written at a very different time, and were never updated, which I believe is because most legislators had no idea that these laws were still on the books."
But the second biggest challenge she faces, she said, is rooted in stubborn sexist attitudes and gender-discriminatory beliefs.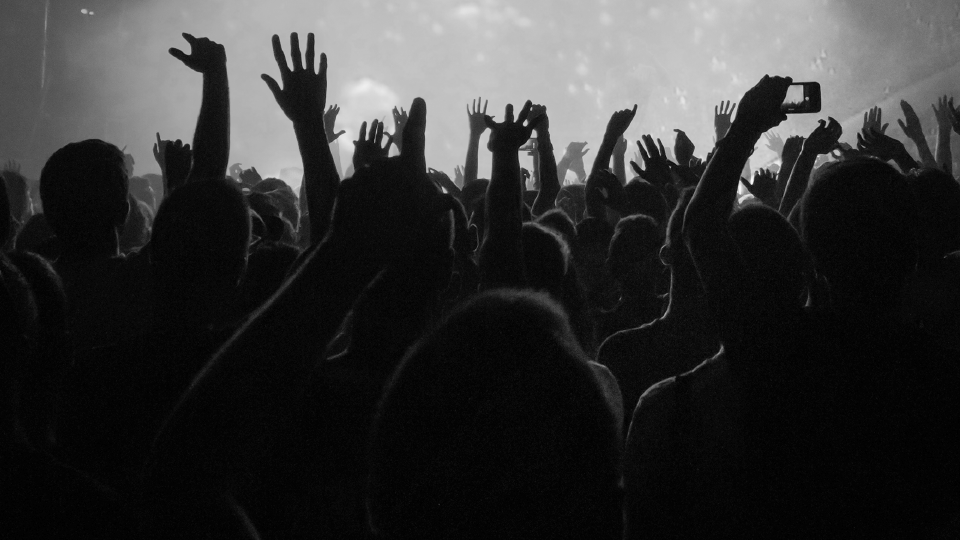 A woman participates in Unchained At Last's "chain-in" protest to end child marriage in Trenton, New Jersey, in 2017. New Jersey became the second state to set the minimum age of marriage at 18 without exception — banning child marriage — last year.
A woman participates in Unchained At Last's "chain-in" protest to end child marriage in Trenton, New Jersey, in 2017. New Jersey became the second state to set the minimum age of marriage at 18 without exception — banning child marriage — last year.
Image: Kyle O'Leary/Courtesy of Unchained At Last
"There are legislators who are saying no [to ending child marriage] and their reason is plain old sexism," Reiss said. "They believe very deeply that if a girl gets pregnant her only possible outcome is to get married — even if she was raped."
"For example, I've had legislators looking at me and saying you know, 'Joseph married Mary when she was 8. If It was good enough for God, why isn't it good enough for us?'" she recalled.
But for girls and women to be equal and to be able to achieve their full potential, child marriage must end. And everyone can play a part in that fight.
Reiss highlighted that the girls most impacted may not be of voting age or aware of existing laws that could be harmful to them, and urged people to speak up about child marriage and contact their legislators and elected officials.
"We need people to stand with us. We need their outrage. We need public outcry," Reiss said.
People in every state need to ask their legislators to look at "this simple, common-sense legislation that would save girls' lives, costs nothing, and harms no one," she said.
And if they say no?
"They're going to be out of jobs."
---
The 2019 Global Citizen Festival in New York will be presented by Citi and Cisco and in association with our Production Partner, Live Nation. MSNBC, Comcast NBCUniversal, and iHeart will serve as Presenting Media Partners and will air a live simulcast of the Festival on MSNBC and on iHeart Radio Stations. The Festival will also be livestreamed on YouTube and Twitter, presented by Johnson & Johnson. 
Proud partners of the 2019 Global Citizen Festival include Global Citizen's global health partner and major partner Johnson & Johnson, and major partners P&G, Verizon, and NYC Parks.