---
Why Global Citizens Should Care
Child marriage disproportionately impacts girls, depriving them of their education, health, and safety. Children under the age of 18 can still be married in 48 states in the US. Join us in taking action to advance gender equality and end child marriage in the US and globally here.
---
Update, May 30, 2019: Sherry Johnson shared her story with Global Citizen in January 2018; since then, laws in several states have been amended — though child marriage remains legal in 48 states. The introduction of this story has been updated to reflect these legislative changes.
You can read more from the In My Own Words series here. 
---
Sherry Johnson is a child marriage survivor, an author, and an activist.
At age 11, she was forced to marry her rapist after she gave birth to his child, allowing him — a church deacon — to escape legal punishment for his crime, and robbing her of her childhood. But Johnson is just one of 700 million women worldwide who was married as a child, based on UNICEF's data.
Take Action: Check Your Voter Registration Status With 'Just Vote' Here
A Florida native, Johnson has now made it her mission to ensure that no other child meets the same fate she did. Her goal is to shed light on the issue of child marriage in the US, where, depending on the circumstances, marriage before the age of 18 is permitted in all but two states. Delaware became the first state in the country to raise the minimum age of marriage to 18 without exception, effectively banning child marriage, last year, and New Jersey followed suit soon after — yet child marriage remains legal in 48 states.
Between 2000 and 2010, more than 167,000 children were married before their 17th birthdays in 38 states, according to the non-profit Unchained At Last. Nearly 10% of those children, like Johnson, were married in Florida. Until last year, children in the state could be married off at any age under certain circumstances, including if a child was pregnant. The minimum age has since been raised to 17.
Johnson's story of strength and resilience is below, as told to Global Citizen.
---
There are so many simple things I didn't get the chance to do.
I never played with dolls or used my imagination to make up lives for them the way many other children did because I had a real doll — one I had to make real decisions for. I had to feed my daughter real food, change real diapers that I washed by hand and hung on the line. 
And I was 10 years old.
I survived being raped at age 8 by the church bishop and then by my mom's husband. When I was 9, I was raped again, this time by the deacon of the church.
I got pregnant.
At 10, I laid in Jackson Memorial Hospital in Miami, where my mother had sent me and I gave birth to my daughter — alone. Giving birth is a hard thing to do as an adult, so imagine being just 10 years old. I didn't even understand the process of what was happening with my own body. It was devastating.
And then when authorities started investigating the situation, I was forced to marry my rapist to cover up my own rape. The age of marriage in Florida is 18, but if you're pregnant or have a child, you can be married at any age to a man of any age.
So, instead of handcuffing him for what he did, they handcuffed me by putting me, an 11-year-old, in a wedding dress.
I had six children with him before I finally got a divorce at age 17. And each time I got pregnant, I was taken out of school, starting with being kicked out of school when I was 10 and pregnant.
That really sums up my childhood.
I went back to school, but there are some things you can never regain and I missed out on a lot because I had these huge responsibilities. I had adult responsibilities — was married with children — but in the eyes of the law I was not considered of the age of accountability to be responsible for my own life.
I had to constantly depend on others to make decisions for me to and to do things for me that I couldn't legally do on my own, like get an apartment, get a car, open a bank account. I couldn't do those things in my own name and had to depend on my parents or my rapist to do them for me.
As a survivor, this was a huge hindrance to me.
It was a struggle, but I wanted to be there for my children and did the best with what I had at the time. And even after I was able to get divorced, the cycle continued. I ended up in two more marriages with abusive men, living in abusive situations.
But I was able to forgive myself for what happened and it has enabled me to move forward with my life and to make sure no other child has to face what I went through and what I had to deal.
I know, firsthand, how horrifying life in a child marriage is. There was nothing good, nothing happy about it, nothing enjoyable about my childhood. And it's not fair for a child to be forced into this situation where they can't protect themselves.
That's why I've been working over the last few years to close these legal loopholes that allow child marriage to happen in Florida and other parts of the US, and to protect children being raped — and, in a sense, being legally raped.
It has been difficult to make this happen.
In 2013, I asked Cynthia Stafford, a Democratic House Representative, to present a bill to stop child marriage, to set the minimum age firmly at 18, without exceptions. And the bill passed unanimously in the House, but it died in the Senate.
I have been back almost every year since then to ask for the bill to be revised and presented again. I've knocked on senators doors and tried to find someone willing to listen.
But some politicians didn't even believe that my story could be true. They insisted that the legal age of marriage in Florida is 18; they didn't even know about the loopholes that enable victims of rape who become pregnant, like myself, to be married off at any age.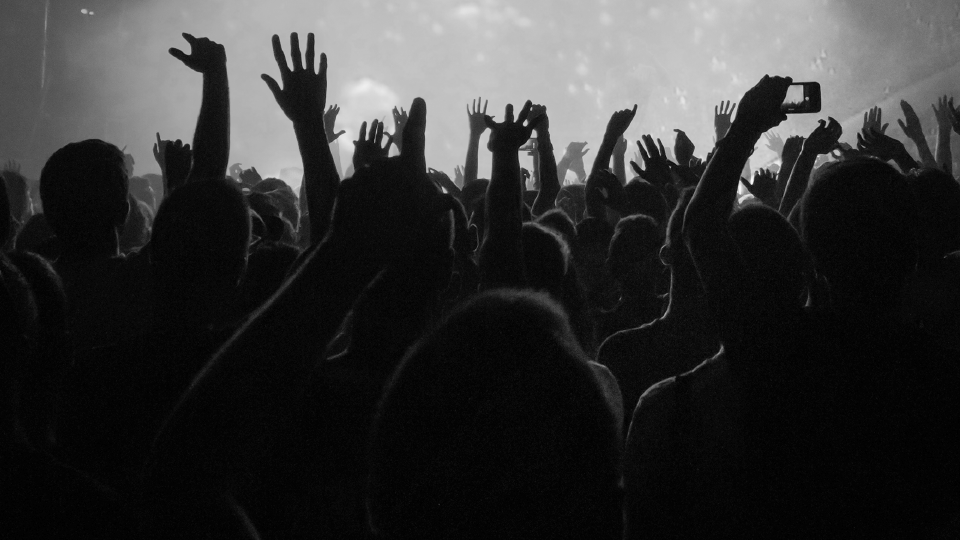 Sherry Johnson
Sherry Johnson
Image: Courtesy of Sherry Johnson
I am still fighting for this bill to be passed and hope that one day a similar bill will be adopted across the nation.
But for that to happen we need to call our legislators and our representatives to let them know how important it is to close these legal loopholes and to raise awareness of the fact that child marriage is happening in the US.
It takes a village to raise a child and we are part of that village that raises the children, and we all have a part to play to protect children and prevent them from being forced into child marriages.
---
If you're a writer, activist, or just have something to say, you can make submissions to Global Citizen's Contributing Writers Program by reaching out to contributors@globalcitizen.org.