---
Why Global Citizens Should Care
To end extreme poverty by 2030, we must ensure all people have access to water and sanitation. Equal Education is working with girls to advocate for safer facilities and the resources to manage their periods. You can take action
here
and learn more about the issue by watching the fourth episode of 
ACTIVATE: The Global Citizen Movement
on National Geographic and
online
Thursday, Sept. 26.
---
As Tracey Malawana was growing up in Tembisa, a township outside Johannesburg, South Africa, the public schools she attended didn't always have functioning toilets or sinks to wash her hands. 
Now, as deputy general secretary at the nonprofit organization Equal Education, 25-year-old Malawana is helping students advocate for access to the basic resources they need. 
A community and membership-based movement, Equal Education organizes students, parents, educators, and community members to address injustices in South Africa's education system.
When girls don't have access to proper sanitation facilities in schools, they are at a higher risk of experiencing gender-based violence, and can't safely manage their periods. In South Africa, the stigma and taboos around periods stop girls from attending school on a daily basis. As a result, girls who don't receive the same education as their peers might have a harder time finding employment and escaping poverty later in life. 
Some provinces provide free sanitary pads in schools, and South Africa recently stopped taxing period products as luxury items — but many students still can't afford to buy them. 
In the fourth episode of ACTIVATE: The Global Citizen Movement, a six-part documentary series developed by National Geographic and Procter & Gamble and co-produced by Global Citizen and RadicalMedia, Malawana shares how she's working with students to fight for menstrual equity. She revisits Tembisa to advise a group of schoolgirls, also known as "equalizers," to demand dignified sanitation from their school's administration. 
Malawana spoke with Global Citizen about working with youth advocates, how others can support girls' education, and more. You can view the fourth episode of ACTIVATE, on keeping girls in school, in full here.
---
Global Citizen: Why did you start working at Equal Education?
Tracey Malawana: Getting an education from a public school and having to travel once in a while to go to town, or visit other schools, you see the inequalities within the education system in terms of infrastructure, and the buildings, but also the sports facilities are not the same. That's where my consciousness started. 
I started questioning: Why do I have to go to a school that is dysfunctional and why are other young people going to schools that are well resourced? I realized that I have the power to make a difference. And sometimes making a difference is not you know, changing the entire school.
I was born an activist. When I was young, I'd question things. I'd resist. I'd say, "I can't do this. I won't do this. It's against my principles," even though I didn't fully understand what principles meant. 
I get to work with young people on a daily basis. And young people are, you know, the future leaders of this country.
Read More: These Mexican Artisans Empower Women to Lift Themselves Out of Poverty
Can you tell me a little bit about what you specifically do at EE?
The beauty of my story is that I started off as an equalizer. The following year, I decided to take a gap year. I volunteered at EE for a year and in 2013, as a volunteer, I was facilitating young people. One of the key campaigns that we did during that time was a poor sanitation campaign. I was doing a lot of work around that, doing surveys in schools, and sometimes you find out that there's no soap, there's no toilet paper. You also find that there's no access to like sanitary pads and schools.
WC Mass Meeting| What a time to be alive?! I am so excited to be at this gathering where our Equalisers will be deliberating on what our Education Charter for an Equal Education (that @equal_education put together) means to them, as well as how we can take it forward#SafeSchoolspic.twitter.com/33KmDOfOso

— Tracey Malawana🇿🇦 (@TraceyLulo) July 25, 2019
What are some of the challenges you face trying to motivate young people and their parents to keep this movement going?
If you are a black woman who is a leader of an organization, there's a lot of challenges that we normally face. For instance, I'm very young. So sometimes it's quite difficult to do certain things because I'm learning at the same time I'm implementing. I'm leading a big movement, we have like plus or minus 7,000 members. 
The key challenge that one normally faces is engaging with governments, who are not responsive. Sometimes you can be disheartened by reading newspapers or watching the news, and you see that a young person lost their life because of undignified and unsafe sanitation. 
There are a lot of things that are happening in South Africa at the moment –– gender-based violence, [xenophobic] attacks –– it's quite difficult to organize when such things are taking place. You also need to speak to those things because they affect you as a black human — they affect your constituency, equalizers. 
Can you talk about some of the problems that girls run into if they don't have access to proper water and sanitation in schools?
It's quite disheartening to see that girls are still facing some of the challenges that I faced five years ago. If you don't have a sanitary pad, it's quite difficult for you to go to school, because when you're on your period, sometimes you feel uncomfortable. And for some girls, they even have period pains. But I have friends, I have sisters, and I've seen people struggling with period pain, it's quite difficult to focus in class. 
What are some of your most memorable moments working at Equal Education?
I have a lot. We are working in a movement that gives young people power to change their education system. Being part of EE has somehow ignited the fire in my heart.
For me, the legislation of norms and standards for school infrastructure [passed on Nov. 29, 2013] was significant. That was a significant moment for me, as a young person who went to public school, but also for everyone in South Africa. Because now you can question, "Why does your school look different than other schools? Why does your school not have proper sanitation, water? Why is your school not safe?"
For anyone who wants to help girls in South Africa receive access to education, what would you recommend that they can do?
They can support movements like Equal Education that are non-governmental, not-for-profits. They can also reach out to schools, specifically to make sure that they support the schools — especially the schools that are based in dry areas — to function appropriately. There are a lot of options that one can assist [with]. Sometimes the main thing that we need to put at the back of our mind is that the difference you make matters. It doesn't need to be ... millions or thousands of rands for you to [show your] support.
This interview has been lightly edited and condensed for clarity. 
---
ACTIVATE: THE GLOBAL CITIZEN MOVEMENT is a six-part documentary series from National Geographic and Procter & Gamble, co-produced by Global Citizen and RadicalMedia. ACTIVATE raises awareness around extreme poverty, inequality, and sustainability issues to mobilize global citizens to take action and drive meaningful and lasting change. The series will premiere globally in fall 2019 on National Geographic in 172 countries and 43 languages. You can learn more here.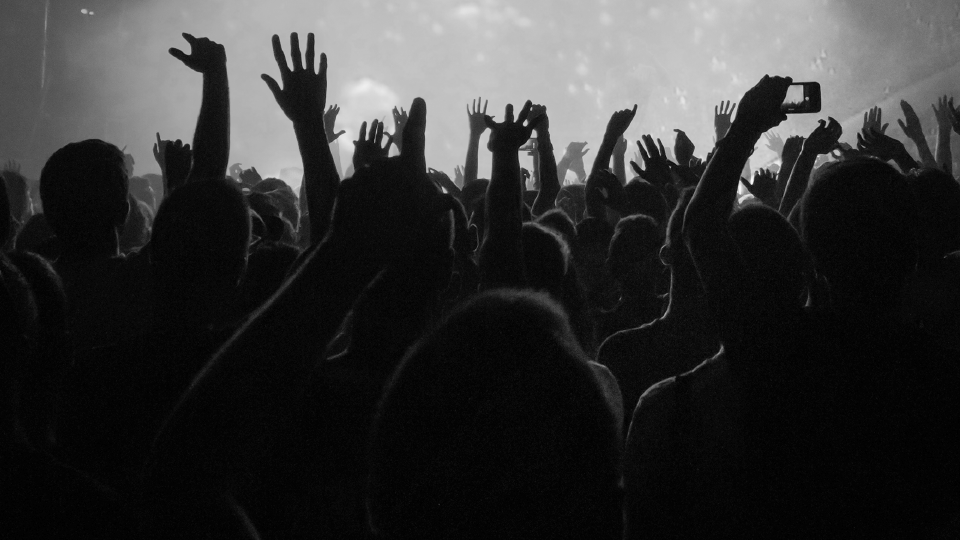 ---