Across South Africa and around the world, girls miss out on school every month because of a natural phenomenon: their period.
This doesn't just affect their education, causing millions of girls to drop out of school once they begin menstruating — it also impacts their health. Girls are further affected by the stigma that's often attached to periods, because those around them often don't know much about menstruation either.
In August 2018, Global Citizens began to raise their voices to call on the South African government to meet the sanitary demands of the country's women and girls. Together, Global Citizens took more than 136,000 actions by calling on the government with three key asks:
To end the tax that keeps menstrual hygiene products like pads and tampons even more inaccessible to many women and girls
To invest R1.7 billion (US $120 million) to ensure all girls in grades 4 to 12 in public schools get access to free sanitary pads for two years
To introduce quality menstrual hygiene education for girls and boys in school
Global Citizens also asked for the eradication of unsafe pit latrines, which have caused multiple child deaths over the past few years.
The South African Finance Minister Tito Mboweni took to Twitter in early October 2018, giving South African citizens the chance to ask him what they felt should no longer be taxed. South Africans jumped at the invitation, and the responses to his tweet included calls for ending the "tampon tax." Global Citizens took the opportunity to email the finance minister once again for menstrual health products to become accessible to all.
Read More: This South African Activist Wants to Make Sanitary Pads as Accessible as Condoms
The South African government heard your calls, and acted upon them in the mid-term budget review at the end of last year. In late October, Finance Minister Mboweni eliminated taxes on menstrual health products, and promised to ensure girls' access to sanitary pads in schools. Several provinces had already taken the lead in providing pads in schools, and the additional funding is expected to assist more provinces in following suit.
The following month, Minister of Energy Jeff Radebe also promised to personally discuss with the President why countless citizens were taking action on the matter of menstrual health. Global Citizens kept up the momentum, and maintained their emphasis on the urgency of addressing this injustice.
That's what President Ramaphosa responded to on the Global Citizen Festival: Mandela 100 stage on Dec. 2. 
"We have also heard the cry and the call of the girl child who is deprived of education because she cannot afford sanitary products," he said. "As a government, we are responding to that call."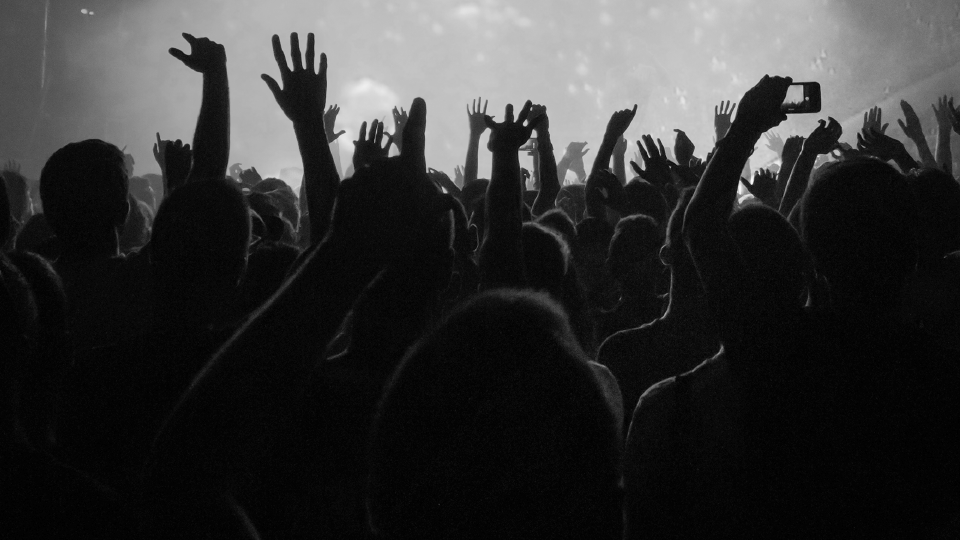 Juliana Katini is pictured with some of the girls who she is helping to empower in Kenya, by educating them about menstrual hygiene management to help them stay in school.
Image: Purpose
President Ramaphosa announced a commitment of R2 billion (US $139 million) at the festival, but the South African Government has not made clear to Global Citizens whether the R2 billion would be used to provide free sanitary pads and menstrual hygiene education for girls and children in need. We urgently need to continue to use our collective voice to make sure the South African Government clarifies how the money will be spent.
Take Action: Prioritizing Menstrual Hygiene Management is Key to Ensuring Girls Can Stay in School
The Finance Minister announced the release of the FY 2019 budget, which includes a R157 million (over US $11 million) allocation to providing sanitary pads to learners from low-income households, effectively doubling the existing allocation to this issue by adding R79 million to the previous R78 million spend.
Global Citizens started taking determined action on the matter last year, helping to ensure and now double the budgetary allocation since last October's mid-term budget review. Global Citizens have followed in the footsteps of a number of activists and local organisations in South Africa who have campaigned for this over the years, and who continue to represent a passionate and crucial presence for menstrual health in the country.
The budgetary allocation is encouraging, particularly at a time when South Africa's recovery from its technical recession of 2018 has been slower than expected. The new funding will improve poor learners' access to hygiene and allow them to be more present at school, and for that, we applaud the Government of South Africa.
But it's not enough. This is lower than what is needed to make a qualitative difference, and there is still a long way to go to ensure adequate hygiene and equal opportunity to menstruating girls and women. In addition to the further funds required for greater coverage, the commitments to date need to be rolled out in combination with menstrual health education for girls and boys in no-fee schools to truly be effective.
Without proper education, the period taboo will not be broken, leading to problems such as girls not knowing how to use pads appropriately, which can cause health complications such as infections, and embarrassment or shame. 
Global Citizen continues to call on the government and private sector to tackle the issue of unsafe pit latrines. The government of South Africa has included in its 2019 budget an allocation of R2.8 billion (US $199 million) on making the transition from deadly pit latrines to safe toilets in 2,400 schools. Global Citizen's campaign for adequate sanitation for students will continue, however, and particularly as toilets should allow girls to manage their periods safely and with dignity.
Read More: South Africa Vows to Shut Down Open Pit Toilets in Schools After Tragic Drownings
South Africa has taken a great step forward, and an encouraging move towards helping girls living in poverty access education and empowerment. Let's seize this momentum and keep it up.
Thank the president for his commitment to sanitation and urge him to go further here.