---
Why Global Citizens Should Care
Global Citizen campaigns on the United Nations Global Goals, a set of 17 goals that are aimed at eradicating extreme poverty and all forms of injustices and inequality. As a result of its past, South Africa is one of the most unequal societies, and still struggling with racial injustice, joblessness, and gender-based violence. You can join us in taking actions that tackle the systemic causes of poverty here. 
---
South Africa, and indeed the world, is reeling from the news that Zindziswa Mandela passed away in her sleep on Sunday night. She was Nelson Mandela and Nomzamo Winnie Madikizela-Mandela's daughter, and South Africa's ambassador to Denmark. 
Like her parents, Mandela belonged to South Africa's struggle for liberation from apartheid. She famously captured the nation's heart in 1985 at an anti-apartheid rally in the Johannesburg township of Soweto.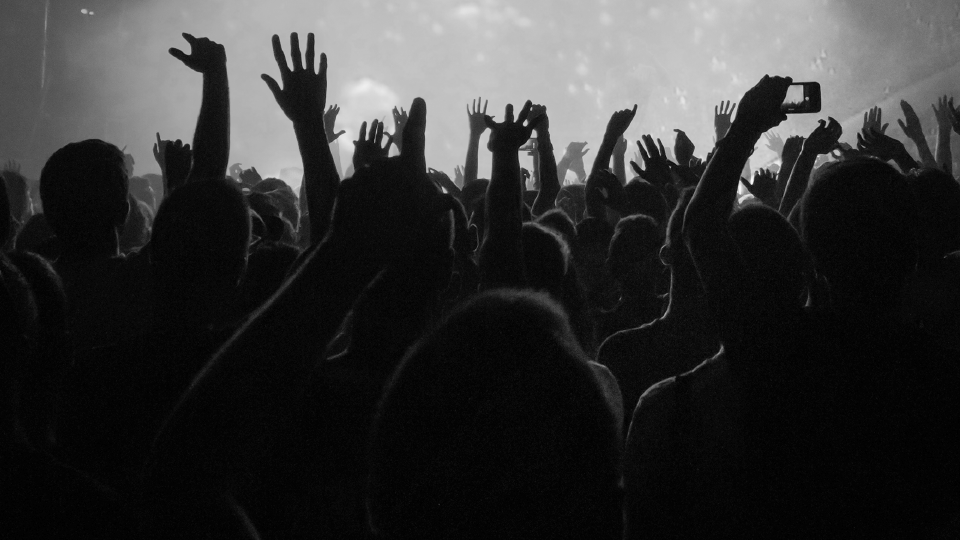 Nelson Mandela with daughter Zindzi Mandela Hlongwane at his birthday party in Johannesburg, South Africa in 1995.
Nelson Mandela with daughter Zindzi Mandela Hlongwane at his birthday party in Johannesburg, South Africa in 1995.
Image: Gallo Images/Getty Images/Avusa
There, she read a letter that her father had written from Pollsmoor prison, after the apartheid government offered him a conditional release from prison. The condition was for Nelson Mandela to turn his back on the struggle for the freedom of Black South Africa. 
In the letter, Nelson Mandela said he would never betray the people of South Africa or the prospect of freedom for all people. It also outlined some of the actions that the African National Congress (ANC) had taken to negotiate the with the apartheid government.
Nelson Mandela was clear: freedom meant dismantling apartheid, introducing universal voting rights and freeing political prisoners. And removing bans on political parties, artists, and politicians who lived in exile, allowing them to return to the country of their birth.
Zindzi Mandela, who died aged 59, was passionate about justice, and vocal about racial justice and transformation. A seed that was planted by her role in South Africa's struggle, and later her work in helping to uplift marginalised and vulnerable people. 
Winnie Madikizela-Mandela and her daughter Zindzi Mandela look at the new banknotes, which feature an image of former president Nelson Mandela on the front. pic.twitter.com/Gt6gdYsnBI

— What more can I say? (@SihleMthembuZA) July 13, 2020
She joined the Mandela family at the historic Global Citizen Festival: Mandela 100 event, held in Johannesburg on Dec. 2 2018, in calling for South Africans to work together to end extreme poverty.
The event, held in honour of Nelson Mandela's centenerary, inspired world leaders to pledge commitments and announcements worth $7.2 billion (R104 billion) towards ending extreme poverty.
Her political career includes being a member of the Release Mandela Campaign and a member of the military wing of the African National Congress, Umkhonto weSizwe. She also fiercely and unapologetically fought against a narrative that sought to reduce her mother Madikizela-Mandela into a footnote in history.
Following Madikizela-Mandela's death in 2018, Zindzi Mandela recalled in an interview her mother's tumultuous life as a freedom fighter and leader, and shared the "tremendous respect that I have for her, her strength as a woman." 
2008: Zindzi Mandela accompanies her mother Winnie Midikizela-Mandela to the Cleveland Police Station in Johannesburg, South Africa on 27 May 2008. They went to speak to refugees who have been displaced after the recent xenophobic attacks. (Photo by Gallo Images/Samantha Simons) pic.twitter.com/CQrNitkbqa

— What more can I say? (@SihleMthembuZA) July 13, 2020
"That she was able to be a single parent and that she was able to put a smile on her face, always hold her head up high, we never saw her fall apart," she added.
In a tribute to Zindzi, her nephew Mandla Mandela said via an Instagram post on Monday: "She cut a colossal figure for someone still in her teens when she defied the authorities and read her father's refusal of PW Botha's conditional release."
He added: "Her voice powerfully and courageously carried and conveyed Nelson Mandela's resolute challenge to dismantle apartheid; unban the ANC [African National Congress]; free all political prisoners and those who had been banished; the return of all exiles and to guarantee free political activity. This is how we shall fondly remember her and remind ourselves that the long walk to freedom is far from over."
Here are just a few examples of how Zindzi Mandela's friends and comrades are remembering her. 
Lindiwe Sisulu, whose father Walter Sisulu was Nelson Mandela's friend and fellow freedom fighter, told SABC News that Zindzi Mandela was someone she regarded as family. 
Sisulu said: "She was dynamic, she was loving. She was beautiful. She was enthusiastic about everything. I don't ever remember her feeling sorry for herself and she just had had the most difficult life."
Zindzi Mandela didn't get to know her father. He was in military training in Algeria when she was still a toddler, followed by serving a 27-year jail sentence on Robben Island after being found guilty of treason by the apartheid government. 
She also lived with her mother in Brandfort, in the Free State, where Madikizela-Mandela was put under house arrest after being banished from Soweto by the apartheid government.
President Cyril Ramaphosa said: "I offer my deep condolences to the Mandela family as we mourn the passing of a fearless political activist who was a leader in her own right. Zindzi Mandela was a household name nationally and internationally, who during our years of struggle brought home the inhumanity of the apartheid system and the unshakeable resolve of our fight for freedom."
He added: "After our liberation she became an icon of the task we began of transforming our society and stepping into spaces and opportunities that had been denied to generations of South Africans. Her spirit joins Tata Madiba and Mama Winnie in a reunion of leaders to whom we owe our freedom."
South Africa's Minister of International Relations and Cooperation of South Africa Naledi Pandor, said: "Zindzi will not only be remembered as a daughter of our struggle heroes, Tata Nelson and Mama Winnie Mandela, but as a struggle heroine in her own right." 
"She served South Africa well," Pandor added, expressing her condolences to the Mandela family and their loved ones. "May her soul rest in peace."
Geoffrey Makhubo, the mayor of Johannesburg, meanwhile praised Zindzi Mandela for dedicating her life to "the cause of the people." 
He said: "Your legacy will remain for future South Africans to recognise your contribution to the country's freedom. The role you played alongside your parents in the liberation of this country shall not be forgotten, as you bear the scars of the fight of freedom."
In their tribute to Zindzi, the Nelson Mandela Foundation said she'd be remembered for a rich and extraordinary life, and for being a "special soul."
"We valued her generosity, her warmth, and her sense of humour," the foundation said in a statement. "We admired her strength in dealing with life's challenges and tragedies."