---
Why Global Citizens Should Care 
One World: Together At Home 
was a global broadcast event to celebrate and support the World Health Organization and its efforts to tackle COVID-19, as well as health workers and other essential workers globally. But we all have a role to play in the response to COVID-19. You can join the movement by taking action to help combat the pandemic here.
---
Millions of people around the world tuned into the One World: Together at Home broadcast event on April 18 to celebrate people working on the frontlines against COVID-19 globally, and support the global response efforts. 
The incredible moment of unity raised $128 million in commitments — which will go to supporting the World Health Organization's COVID-19 Solidarity Response Fund, as well as local organizations globally that are supporting vulnerable communities. 
You can read more about the impact of One World: Together At Home, and how the funding will help to track and contain the virus, develop a vaccine, and provide personal protective equipment (PPE) to key workers, as well as helping food banks, shelters, and community support groups, here.
The 8-hour global livestream and broadcast, which first aired on April 18, featured global health experts, world leaders, frontline workers, and some of the biggest names in music and entertainment; all of them reminding Global Citizens that together, we can beat COVID-19.
1. Tijiani Muhammad-Bande, President of the United Nations General Assembly
Muhammad-Bande used his One World: Together At Home speech to offer his thanks to health workers globally, and said that solidarity is the world's first line of defence when it comes to dealing with challenges like COVID-19. 
Across the world, healthcare workers are tackling COVID-19 head on, despite the emotional toll of being on the frontlines, often separated from their families and loved ones.
"You embody the very best of humanity," he continued. "By caring for the most vulnerable in our communities, often at great personal sacrifice, you are protecting everyone, everywhere."
He added: "You are at the forefront weathering this storm. Remember that we are with you. We are playing our part as global citizens by staying together at home. Rest assured, this storm will pass. Together we'll combat COVID-19. Stay strong."
2.  Erna Solberg, Prime Minister of Norway
Solberg highlighted that Norway has just committed over $200 million to support the global efforts to develop a vaccine, and has committed funds to the WHO's COVID-19 Solidarity Response Fund. 
"I encourage all of you to join us in these efforts," she said. "We're in this together, we'll get through this together. Stay safe and take care of each other."
The WHO announced in February that it's working with scientists to develop a vaccine and said that, while vaccines typically take time to develop, it's fast-tracking finding one for the coronavirus. 
The response to COVID-19, Solberg added, is a reminder that we have to come together as one.  
"We face a common global challenge that can only be solved through common global efforts," she said. "And we must show solidarity with all those affected."
She mentioned the importance of the UN Global Goals in helping the world recover from COVID-19, adding that Norway has also increased its support to the WHO and the United Nations' humanitarian response.
She said Norway is working with the United Nations to assist countries in recovering from this crisis. "I urge governments, private companies, and all of you to join us in these efforts," she said.
3. Alexander De Croo, Deputy Prime Minister of Belgium
De Croo highlighted the importance of speeding up vaccine development sothe world can be more prepared against health crises in future. 
Belgium committed $5.4 million towards the Coalition for Epidemic Preparedness Innovations (CEPI), which is leading global efforts to develop a vaccine against COVID-19.
"It is the only way to beat this virus, once and for all," he said. "We must speed up these efforts because we have to protect every single person from this deadly virus."
De Croo said that CEPI would be ready to start vaccine trials in four months, and that the organization would ensure that a vaccine would be available all over the world when it was ready — including in the poorest countries. 
"COVID-19 is spreading extremely fast," he continued. "In these testing and troubled times, healthcare workers and first responders are making superhuman efforts to save as many lives as possible. We cannot be more thankful for their heroic work."
4. The Mayors of Lagos, Mexico City, London, Louisville, and New York
The mayors of Lagos state (Nigeria), Mexico City (Mexico), London (UK), and  Louisville and New York (USA) pledged to continue supporting efforts to contain and manage infections. 
In his speech, Babajide Sanwo-Olu of Lagos state, continued the messages of gratitude to heroic frontline workers. "I want you to know that I'm doing everything I can to tackle this virus in our great city of Lagos," he said.
"We will get through this, and we will learn from the lessons from COVID-19 so we're more resilient in the future."
Claudia Sheinbaum Pardo, chief of government in Mexico City, urged citizens across the world to follow the World Health Organization's recommendation to maintain social distance, which is effective in slowing down the spread of the virus.
"These are difficult times," Pardo noted. "And the health challenge we face requires the contribution of everyone with solidarity and full responsibility."
Greg Fischer, mayor of Louisville, Kentucky, said his team is working hard to contain the outbreak.
He said the city is doing everything it can to contain the virus. "We will get through this and we will learn lessons from COVID-19 so we're all a more resilient, better global family."
Sadiq Khan, mayor of London, thanked the National Health Service (NHS) and social care staff and key workers on the frontline. He reminded us that:"We are one world, and together we can win this fight."
COVID-19 has had a "devastating" impact on New York City, with more than 4,000 deaths to date. Mayor Bill de Blasio paid tribute to the city's health workers, and said: "God bless them all and God bless health care workers all over the world. We are one world. Together. We can win this fight."
5. Dr Seth Berkley, CEO of GAVI, the Vaccine Alliance
Gavi, the Vaccine Alliance, plays a vital role in strengthening global health systems, ensuring children receive routine immunizations against preventable disease, and in tackling health crises. 
"Health systems across the world are facing their biggest test and living memory," Berkley told the One World: Together At Home audience. "Gavi, the Vaccine Alliance, protects more than half the world's children from vaccine preventable diseases."
GAVI was founded in 2000 to help get vaccines to as many children as possible. To date, the organization has helped vaccinate more than 760 million children globally, preventing more than 13 million deaths. 
Berkley said Gavi is also helping frontline workers buy personal protective equipment — and will be central to the delivery of vaccines to the world's most hard-to-reach places, once a vaccine is developed.
He said: "They [health workers] help beat the coronavirus, [and] we've reallocated funding immediately so they can purchase goods to protect themselves."
6. Marlène Schiappa and Martha Delgado, Gender Equality Representatives in France and Mexico
To help keep infections at rates that don't overwhelm or collapse health systems, many cities and governments are under curfew or lockdown, and Schiappa highlighted that governments need to step up to protect their most vulnerable citizens, too.
The necessary lockdowns come with additional challenges for girls, children, women and gender non-binary people, and other marginalized communities.  A particular challenge is gender-based violence, which is on the rise as a result of lockdowns globally.  
She said the COVID-19 crisis requires governments to find innovative ways of supporting victims of violence. For example, in France, it's now possible to report abuse via SMS or in pharmacies, she said. There are also help desks being set up in shopping malls and supermarkets, to help support victims of domestic abuse.
Martha Delgado, the deputy foreign minister of multilateral affairs and human rights in Mexico, said the government will use technology to support women who experience violence. 
She added that Mexico will work with international forums that support victims of domestic violence, and to ensure that women and other marginalized groups have equal access to a vaccine when it becomes ready.
7. Antonio Guterres, UN Secretary-General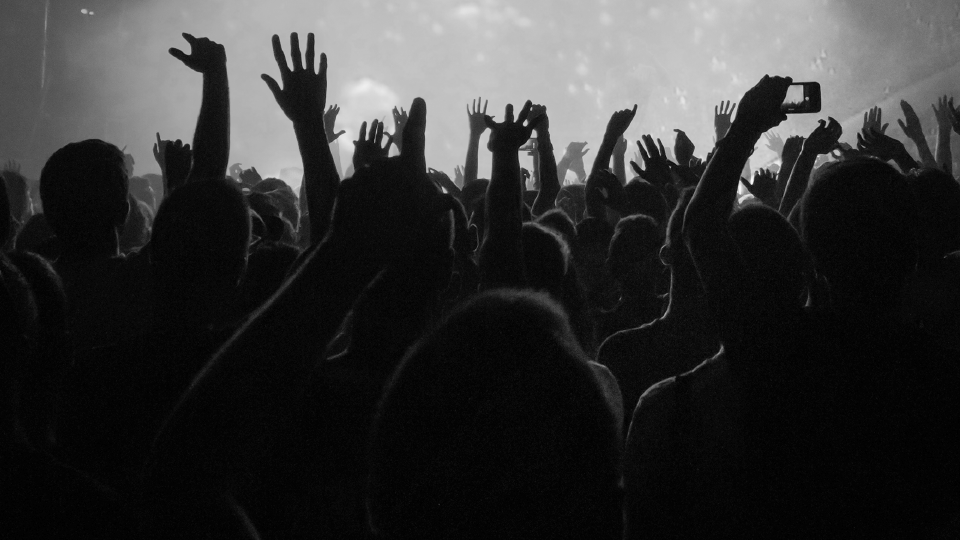 Image: Photo by Getty Images/Getty Images for Global Citizen
"We salute the bravery and sacrifice of health heroes and others," said Guterres, noting that it is also imperative to protect vulnerable countries and populations. Guterres echoed his calls for a global ceasefire during One World: Together At Home, in order for the world to be able to fully focus on uniting to beat the coronavirus. 
Wars and conflict put marginalized population groups, like children, at a greater risk of experiencing the worst of health, economic, and climate crises.
At the moment, there are 250 million children living in conflict areas, according to the UN Children's Fund (UNICEF). A global ceasefire would help protect vulnerable people from even greater harm and ensure important infrastructure, like health centers and water and sanitation systems, is not destroyed.
"Together, we will defeat this virus and rebuild a fairer world as united global citizens and united nations," Guterres added.
8. Simon Coveney, Minister for Foreign Affairs and Trade in Ireland 
"Ireland encourages a United Nations system-wide response," said Coveney. "That's why we've released funds early to UN humanitarian and development partners, and we're seeking to support the coordinating role of the UN in key countries."
He also called for coordinated global action and support for vulnerable countries that are struggling during this pandemic. Ireland, which has already committed $10.8 million to the UN COVID-19 humanitarian appeal, also made a contribution of $21.6 million as part of Europe's response to the pandemic.
He said Ireland's contributions are a show of solidarity with the rest of the world, and that the country is determined to leave no-one behind. 
"For us, this means coordinated global action and targeted support to vulnerable countries," he said. "Whether that is in those countries that have humanitarian needs or host refugee populations, those with weak health systems, major economic challenges, whether they be in Africa, or on small island developing states, or elsewhere in the world."
9. H.E. Amina J. Mohammed, the UN Deputy-Secretary General
"Thank you Global Citizens for your solidarity and support for the life-saving work of the WHO and the whole United Nations family," said Mohammed. "We're in this together, and everyone has got a role to play. When we're at home, we're helping our brave health workers."
Mohammed echoed messages of the importance of ensuring that no one is left behind in the response to the pandemic.  She added: "We must accelerate in our race to find a vaccine. After all, COVID-19 anywhere is a threat to people everywhere."
---
You can join the global efforts to limit the spread and impact of COVID-19 by taking action through our Together At Home campaign. 
And you can see all of Global Citizen's COVID-19 coverage here.
Related Stories