Why Global Citizens Should Care
Frontline health workers are working day and night to keep their communities safe from the COVID-19 pandemic. On April 18, we will celebrate and support their lifesaving work with
One World: Together At Home
— a global broadcast to celebrate and support health workers on the frontlines tackling coronavirus.
Join our campaign by taking urgent action here.
---
Overworked, distant from loved ones, and so very, very tired.
Britain's National Health Service (NHS) was already at "breaking point" before the COVID-19 pandemic. Then the coronavirus struck, and it has killed more than 10,000 people in Britain to date.
While health workers grapple with the reality of a pandemic in packed intensive care units, a lack of personal protective equipment (PPE), and a crisis yet to hit its peak, those on the frontlines are already feeling wildly overstretched.
We're so thankful. We clap the doctors, we clap the nurses. But what about the "forgotten" health workers — those who persist despite reports that they're not considered part of the NHS? 
While GP surgeries partially close across the country, the Pharmaceutical Journal highlighted on March 17 that pharmacies might soon be the only NHS presence on the high street. 
But while it reported that British pharmacies have seen supplies and staff capacity severely hit, demand for deliveries has vastly increased. There's been an unstoppable surge of patients, but far from adequate distribution of PPE.  
Abuse and violence towards workers are increasing too. Some 77% of pharmacists have noted an increase in abusive behaviour, according to Pharmacy Magazine — with a 16% rise in physical attacks. That includes reports of death threats; customers spitting or coughing on staff; smashed windows; and one patient who urinated on a pharmacy building.
Gareth Jones, the general manager of a Boots pharmacy in Cardiff, Wales, wrote about the emotional impact of that abuse in a viral LinkedIn post.
"It breaks me," Jones wrote. "We genuinely couldn't work any harder and are doing so so that people have access to essential healthcare." Pharmacy Magazine quoted another pharmacist as saying: "We are totally naked – lambs to the slaughter."
And yet it appears that many still do not view pharmacists and their teams as frontline health workers.
The Royal Pharmaceutical Society (RPS) — that publishes The Pharmaceutical Journal — has written to the British Retail Consortium to protest that supermarkets have refused pharmacy staff access to special shopping hours supermarkets because they don't have NHS cards. 
At the same time, the multitude of support packages for NHS staff announced by many brands — from free pizza deliveries to taxi rides — often do not apply to pharmacy staff for the same reason.
Indeed, when the UK's Department of Education listed the "key workers" who would have childcare covered while schools closed, pharmacy staff were not directly named — although the government did later clarify that "pharmacists and staff fall under this definition."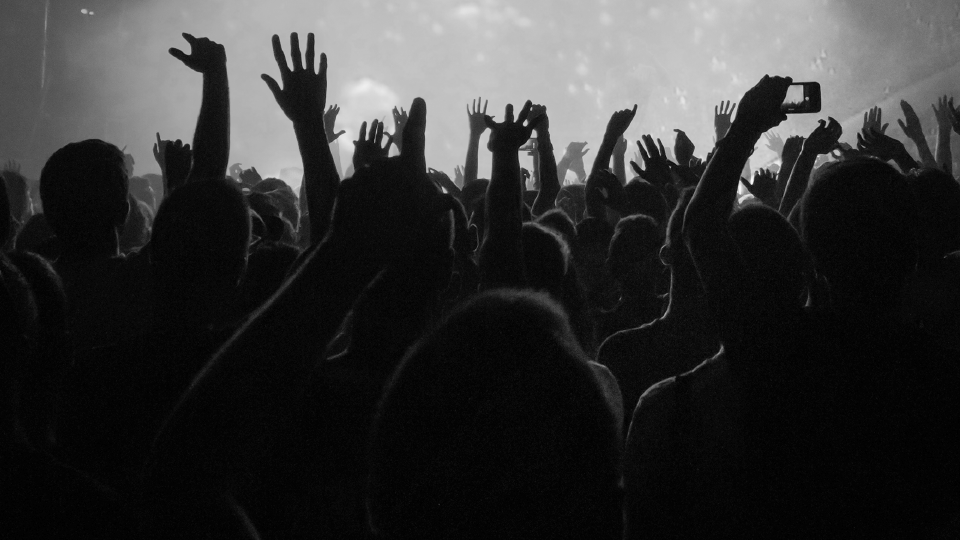 A few miles down the road from Gareth Jones' Boots in south Wales, an independent pharmacy with 13 staff has faced similar challenges of stress and fatigue.
Tanya and Andy Hales — my mum and step-dad — run A. J. Hales Pharmacy in Heath. After 25 years serving the local community, stocks of paracetamol have become depleted, patients have grown increasingly frustrated by longer waiting time; and PPE provisions are in short supply, relying on donations from customers and staff having to reuse masks multiple times.
However, they've said some government measures have already started providing some practical help: for example, permitting pharmacies to open an hour later, close an hour earlier, and shut for two hours over lunch to offer time to get back on top of work.
Meanwhile, the community has rallied in support: volunteers have come forward to help with deliveries; drivers have extended their hours; staff have even dropped off medicines on their way home.
"We're a community pharmacy — and we look after a fantastic community," Andy told me. "It has been amazing to see the work people have done to look after their friends and neighbours. You get to appreciate your neighbourhood."
But as Boots will temporarily close 60 of its pharmacies by April 15, pressure could ramp up even further on the smaller, independent pharmacies like theirs.
I spoke to my mum and Andy over the phone — a safe, sad social distance of 158 miles — about the pressure their pharmacy has been under, how they're viewed as part of the national effort against COVID-19, and the negligible time available to reflect on the emotional toll.
When did you first start to notice the pharmacy getting busier?
Andy:  It started to get busy at the beginning of February. We started noticing people requesting medicines a bit earlier than normal. But when March came it was dramatically different. The amount of medicines that people wanted just sky-rocketed. We were struggling each day to keep on top of the situation.
What was that pressure like? 
Tanya:I noticed quite a big panic, actually… Pretty much everybody was in a rush, in a panicked mood, and we were inundated with people descending on us. We couldn't keep up with the phone calls — people saying they'd been waiting several hours to get through... We had people queuing down the street.
We didn't have enough staff to serve everybody, so we just had to be very, very careful in what we were doing and not panic ourselves. So we had to take deep breaths, serve people properly, calm everyone down — by working twice as hard in the most efficient way possible, we've just about got through it. Literally by doubling our working hours.... We were working through the night: going straight to bed, getting up early in the morning, it was the only way we could cope.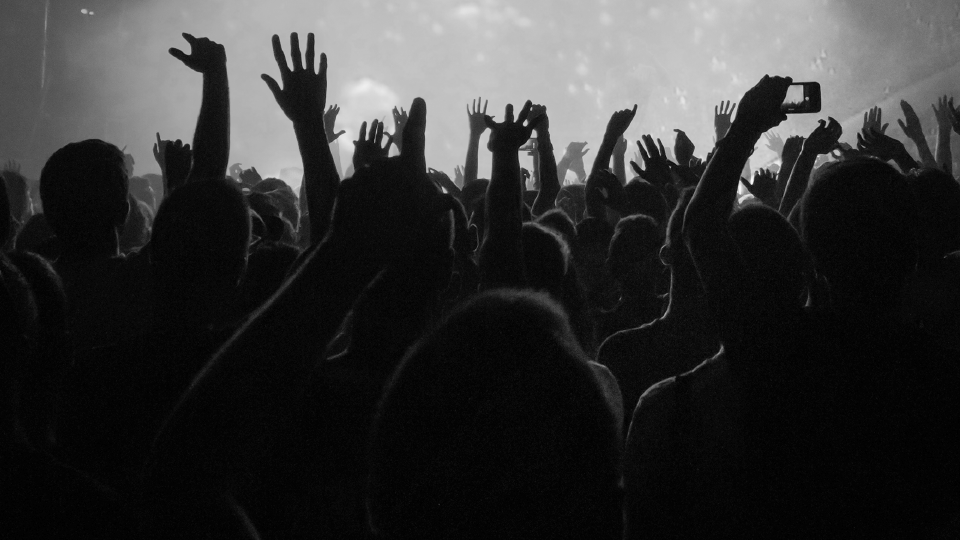 Are you concerned about your safety — and the safety of your staff?
Andy: At the beginning, people were panicking and behaving irrationally. I think that now people have got used to distancing, they've got used to queuing, everyone knows now that if you go into a supermarket you have to wait your turn and socially distance yourself. 
People were getting very, very uptight and anxious… that caused some very fraught situations. I've heard of other instances, but it appears that people have now calmed down and are behaving themselves and we're very grateful for that.
Tanya: I've seen the morale of the staff has dropped… A few have been very tired and worn out, a little down in their emotions. It's getting to people when they're not seeing friends and family. 
Andy: We are acutely aware that being in the frontlines means we are more at risk at getting COVID-19. So we have to make sure we're isolating ourselves from as many people as we can.
We're doing our best… After our day's work, to not be able to have a hub with the people you love is hard, no matter what line of work you're in.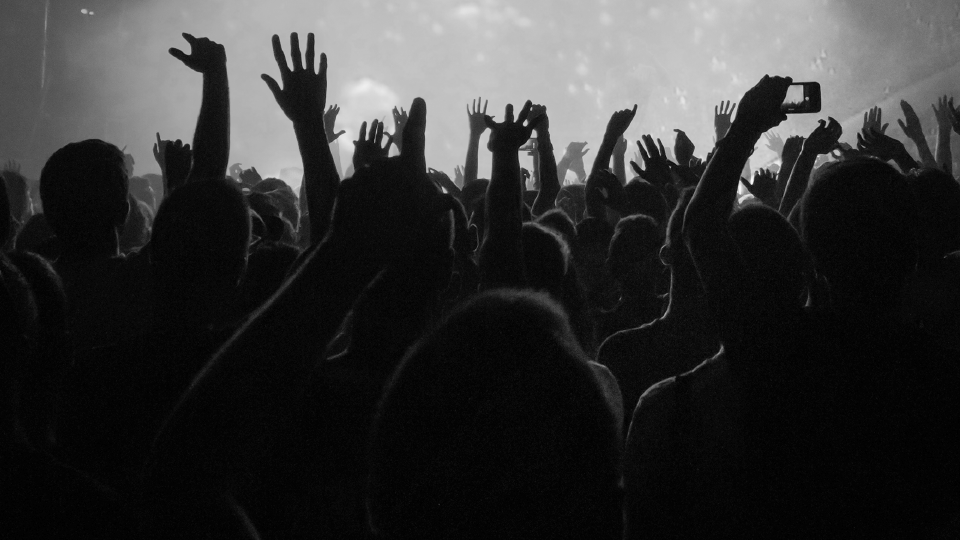 Does it make you worried that you're at risk from COVID-19?
Tanya: We've been so busy that we've put our patients first. All we wanted to do was make sure they had the medication so they could go home and isolate themselves for as long as they can. That overtook everything. So we didn't really think about ourselves…. The amount of people that have come into the pharmacy in the last six weeks, I think it's going to be very unusual if we don't all get it.
I've seen reports of pharmacists saying they're not treated like frontline health workers. Do you feel the same?
Andy: [People] don't think of us as part of the NHS… There's protected time for people to shop in Sainsbury's and Tesco if you're NHS staff, but people who work in pharmacies aren't classed as being in that and aren't able to use it. They're working their backsides off — as everyone is at the moment — and it would be nice if they were recognised for that. 
Tanya: It would be nice if we were included in the special treatment so we could get certain items of food from the supermarkets — or just I suppose public knowledge that we're out there doing a job for the people in this country. It's just really being acknowledged isn't it?
I feel scared for you, but also very proud. When I think about frontline health workers, I picture you, even if others don't — when I clap for the NHS, I'm clapping for you. Do you feel pride? Or scared? What's your prevailing emotion?
Andy: That first Thursday, it was amazing to hear the clapping reverberate around the neighbourhood. The second Thursday, we were still working… We haven't really had time to think about our own vulnerability.
Tanya: To be honest, I'm too tired to think of any danger to myself. I'm just too tired. I'm quite numb. The people who are working with the people who have been tested positive for the virus — I hold my hat up to them… God knows how the NHS staff must feel when they're surrounded by it.
If you could offer one message to the country, what would it be?
Tanya: Don't think that you might not be a carrier. You might endanger other people's lives just by going to see that person, or by chatting and getting too near… You might be alright, but what about the other person? Nobody is safe. Don't just think of yourself, think of others too.
Andy: Sometimes we feel like we're a forgotten part of the NHS. That can be disheartening. But our patients remind us every day that they appreciate us — and we appreciate them.
---
You can join the global efforts to limit the spread and impact of COVID-19 coronavirus by taking action through our Together At Home campaign. 
You can see all of Global Citizen's COVID-19 coverage here.
Related Stories