---
Why Global Citizens Should Care
The goal of the Women's March is to achieve gender equality for all women. However, women of color face different and systemic social and economic hardships. By making sure the women's rights movement includes diverse voices, women of all backgrounds, regardless of their race, religion, or sexuality, will be heard. You can help advance gender equality by taking action here. 
---
As a proud black feminist who recently moved to New York, I was looking forward to the chance to attend my first Women's March this month.
Last year saw remarkable progress for women's rights in the US. Over 100 women won seats in the United States House of Representatives during the midterm elections. The #MeToo movement grew globally, furthering conversations about sexual harassment and assault. And around the world, it seemed as though women were making strides toward greater gender equality.
I wanted to be part of that movement and to see it up close at the Women's March on Jan. 19 in New York City, which has hosted one of the largest Women's Marches in the US for the past two years.

Take Action: Sign this petition to #LeveltheLaw and empower girls and women around the world
But as the march approached, I began to have concerns. In late December, the event's organizers came under fire after Women's March co-founder Vanessa Wruble accused other leaders in the movement of anti-Semitism.

This wasn't the first time the Women's March had been criticized for its lack of inclusion.
The organizers of the first march, which took place on Jan. 21, 2017 — the day after President Donald Trump's inauguration — were set to call the event the Million Women March, after the 1997 Million Woman March. But the group was forced to change its name after facing backlash for appropriating the name of a movement organized by black women, without including black women in the leadership of the new movement.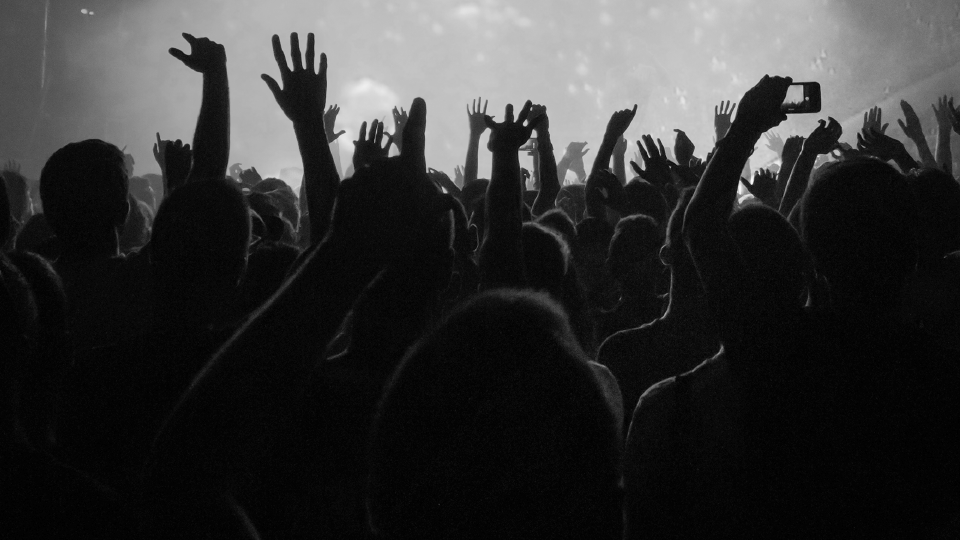 Participants gather at a rally organized by Women's March NYC at Foley Square in Lower Manhattan, Saturday, Jan. 19, 2019, in New York.
Participants gather at a rally organized by Women's March NYC at Foley Square in Lower Manhattan, Saturday, Jan. 19, 2019, in New York.
Image: Kathy Willens/AP

Wruble, who has parted ways with the Women's March and is now affiliated with the social justice group March On, said the organizers purposefully changed the name to the Women's March and brought in various women of color to help lead after the criticism.

"I knew it would be a disaster if it was only white women marching on Washington," Wruble told Vox. "We had to correct wrongs in the past and ensure that there was the leadership of color." 
For me, feminism is striving for equality for all, regardless of gender or race — that's the feminism I want to fight for. But gender equality cannot truly exist if it's only for white women, and a march whose leadership had faced multiple accusations of excluding people of color and other marginalized groups worried me.
Diversity is vital to social movements.

While the goal of the Women's March has been to achieve gender equality for all women, the reality is that all women do not face the same issues and inequalities. Race, ethnicity, and religion are often left out of discussions surrounding gender equality, and that minimizes and ignores the issues that women of color and women from other marginalized groups face. 
As a black woman, I feel strongly that gender equality and racial justice are not separate issues — they're tightly interwoven.
Black women's bodies, livelihoods, and opportunities have been policed for decades. Black women make 61 cents for every dollar that a white man makes, which is a larger gap than the one for white women. More than 4 in every 10 black women will experience domestic violence from an intimate partner during their lifetimes. And black mothers are 243% more likely than white mothers to die from pregnancy-related complications.
Read More: This Mom Died Delivering Her Child After Waiting Seven Hours for Medical Care 
They're not alone in disproportionately facing these challenges. Hispanic, Native American, and other women of color also encounter such issues at a disproportionate rate.
This all goes well beyond the Women's March. Joining the fight for women's rights is not about creating divisions, but instead making sure everyone equally has a voice and a seat at the table. That's why I decided to go to this year's march, despite my initial apprehension.
And I was heartened by what I encountered — women of color who, like me, believe we must stand together and continue the fight while working to improve the movement.

Both people of color and allies were brought together by the issues they cared about. Marchers actively voiced their opinions on issues such as immigration rights, voter registration, and income inequality. One organizer chanted, "Sí, se puede," meaning "yes, we can" in Spanish.
As the march went on, I truly felt welcomed and, more importantly, heard. 

But there is still more that must be done to strengthen the movement and make it truly inclusive. Women of color constantly face multiple injustices that intersect, creating their own combined socioeconomic inequalities, and women's rights movements need to acknowledge that.

"Even though as women we all face certain issues, there are definitely more issues faced by women of color," Jessica Hargwood, a biracial woman of color who comes to the women's march every year, told me. "I think they're tied together. You can't really separate it."
In many ways, women of color see gender equality through a different lens. And we don't have the privilege to choose to fight for one and save the other for later.
And while it's important to come together and advance the movement for women's rights, it's just as important to recognize that our work doesn't simply stop there. 
Read More: Millions of Women March Around the Globe Day After Trump Inauguration
"I'm a woman of color, I'm an immigrant, I'm low income. Just all of the things that people who aren't intersectional tend to forget," said Amelia Q., a participant in this year's march. "I'm not a person that is disabled or in the LGBTQ community, but I still support them, obviously. I just thought that if I'm coming here to support people, I'm coming to support everyone."

And by continuing to support these movements, we insist on making our voices heard and helping to make such efforts more inclusive in the future.
As I walked side-by-side with women carrying Black Lives Matter posters, wearing pink protest hats, and waving colorful LGBTQ Pride flags, I felt empowered. I feel lucky to have been part of such a positive and powerful message and hope that by adding my voice to the movement, the fight for women's rights will get one step closer to being more inclusive — and I know I'm not alone.

"I feel included. I see a lot more women of color and white people supporting people of color. There's always space for improvement, but I think we're on our way up," said Amelia Q. "This is a space for everyone."
Whether it's the Women's March, the #MeToo movement, or the SlutWalk, women around the world are fighting for gender equality at full force. And while it's great to see women making strides, I'm excited to see how movements will continue to strengthen efforts to include minorities and marginalized groups in these movements.
---
I'm optimistic that we'll see women's rights movements take positive, proactive steps toward being more inclusive this year. These are some of the changes I hope to see:
1. More diverse leadership in women's rights movements. 
It's important to make sure that woman of all colors can truly seem themselves represented within feminism and uplifting and celebrating women of color helps do that by creating role models for younger, aspiring activists. Celebrating various women also solidifies intersectionality as the norm and invites people with more perspectives to help strengthen the movement.
2. Stronger allies.
I hope to see more people actively working to become allies by recognizing and acknowledging privileges they may have, accepting those privileges, and then using that position to stand up for others. Part of being an activist is fighting for what you believe in and knowing when to speak up, but, just as importantly, when to listen. As an ally, a great way to support marginalized groups is to look out for people whose voices are being pushed aside, and to help amplify their voices so they can be equally heard.
3. Year-round activism.
Fighting for gender equality shouldn't just be an annual occasion. If you truly believe in equality for all women, support intersectional causes that affect women of color, too. Attend a Black Lives Matter rally, advocate for immigration reform, volunteer in low-income communities, or participate in Pride marches.
As feminism grows and evolves, I have no doubt that women will continue to be powerful and to persevere in the upcoming year.