WASHINGTON DC — Twenty-four hours after Donald Trump was sworn in as the 45th president of the United States, hundreds of thousands of women flooded the streets of Washington, D.C., New York City, London, and more cities around the world in protest.
Global Citizen: Together, We March
"We march today for the moral core of this nation, against which our new president is waging a war," actress America Ferrera told the Washington crowd, per the AP. "Our dignity, our character, our rights have all been under attack and a platform of hate and division assumed power yesterday. But the president is not America. ... We are America and we are here to stay."
While estimates before the march predicted 200,000 would attend the DC march, officials quickly doubled that number to about 500,000 as the streets and subway systems were swollen with attendees. Organizers estimated millions of people participated in up to 600 "sister marches" globally. Photos show massive crowds in New York City, L.A., Philadelphia, Chicago, Miami, Orlando, Denver, London, Boston, Ottowa, Berline, Paris, Prague, Sydney, and even Antarctica.
Read More: These Are the Best Signs From the Women's Marches
Crowds in Chicago overwhelmed police authorities and the march there was officially canceled and turned into a rally after thousands of women filled the streets, according to MSNBC. An estimated 750,000 people attended the LA rally.
People marching carried signs with statements of empowerment and many wore pink knitted hats with pointy ears, a reference to a video tape of Trump that surfaced during the campaign in which he said he likes to grab women "by the pussy."
A stage in Washington hosted a spate of celebrities who rallied the crowd along a variety of issues. Director Michael Moore, actress Ashley Judd, actress Scarlett Johansson, feminist icon Gloria Steinem, Madonna, and Alicia Keys all took the stage.
"Welcome to the rebellion of love," Madonna told the crowd. "It seems as if we've all slipped into a false sense of comfort. That justice would prevail and that good would win in the end. Well, good did not win this election. But good will win in the end."
"We are not afraid. We are not alone. We will not back down," Madonna said. "It is the beginning of much needed change."
Global Citizen saw a security guard along the route was hugging and high-fiving marchers as they passed by on a street in DC. "I may be tired but I'm not too tired to work for all the women," she said. "That's why I wore my pink lipstick."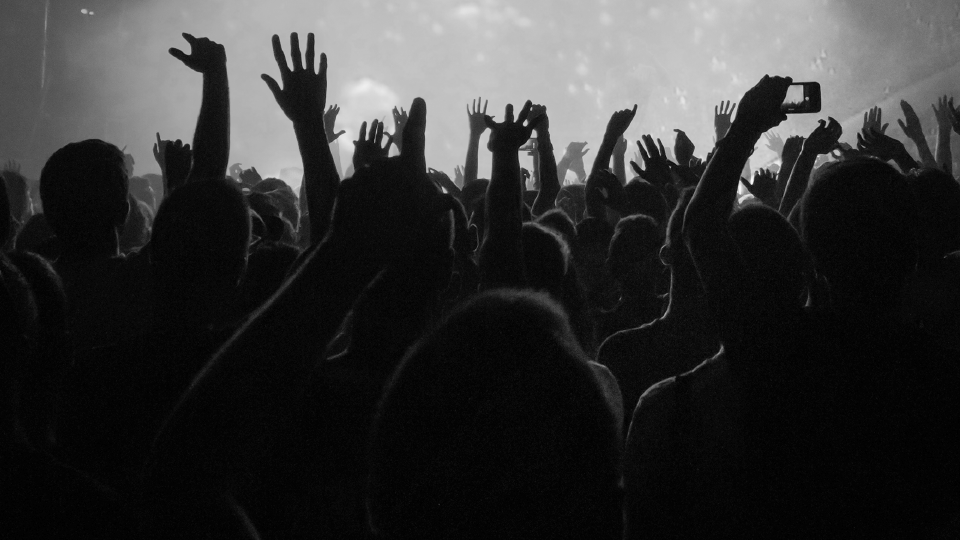 Image: Meghan Werft
Hillary Clinton, who was defeated by Trump in the presidential election, issued these words of support on Twitter.
Thanks for standing, speaking & marching for our values @womensmarch. Important as ever. I truly believe we're always Stronger Together.

— Hillary Clinton (@HillaryClinton) January 21, 2017
'Hope Not Fear'
Indeed.
And what a beautiful piece by Louisa Cannell. #womensmarch 👊👊🏻👊🏼👊🏽✨ pic.twitter.com/7h3Bzx79nB

— Hillary Clinton (@HillaryClinton) January 21, 2017
"I would say I'm marching for women's rights, especially access to affordable healthcare and in support of Planned Parenthood and all women having access to reproductive healthcare," Jess Kiesa of Virginia told Global Citizen. "I'm marching so my daughter doesn't have to and so she can grow up in a world where she has the same rights and pay and opportunity as a man."
---
'I'm marching so my daughter doesn't have to' — Jess Kiesa, Virginia
---
Jeanne, from Maine, told Global Citizen said she's marching in protest of Trump's use of hate speech.
"My son married a woman of color and she's been in my life for five years, and it deeply affects me," Jeanne said. Her family lives in a town with a large Somali population. "My son works with so many children of immigrants and when I see people talking about immigrants and calling them terrorists, it touches me personally. I feel it."
Linda Russell, from Maine, told Global Citizen she's marching for a few reasons: Because he is "vilifying everyone who doesn't agree with him — Mexicans, John Lewis, women." Russell also said she was marching for universal access to healthcare and reproductive rights.
"I hope [the march] draws attention to the issues and people feel inspiration to donate and call their legislators," Keisa said. "That it's a point of inspiration, not for the a president or the Republican Party, but for the women here. I hope they go home and vote with their wallets and take action locally."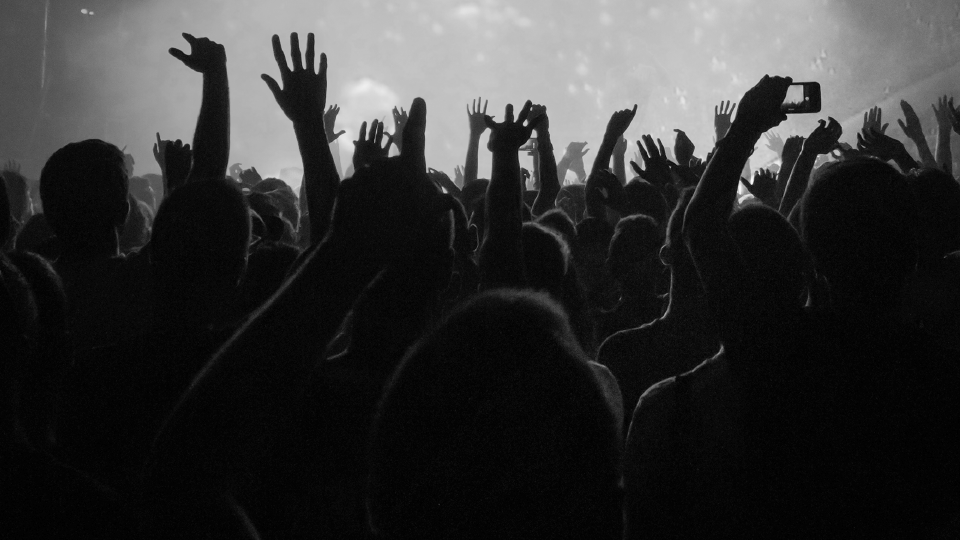 Image: Meghan Werft
Adria Orr, 29, of San Diego, told Global Citizen: "I'm marching for reproductive justice because the notion that women are not in control of their own bodies and destinies is the root of so much injustice in the world."
---
Here's how the protests looked around the world.
Washington, D.C.
Images from the Women's March on Washington. pic.twitter.com/ghcXJaOVAV

— Fox News (@FoxNews) January 21, 2017
This is how many people are at the Women's March on Washington right now #WomensMarchpic.twitter.com/6KGvegEWPx

— Brian M.K. Allen (@brianmka) January 21, 2017
It turns out Donald Trump really did unite the country. #WomensMarchpic.twitter.com/l2af6nzl7u

— Jason Sparks (@sparksjls) January 21, 2017
New York City
Images from the Women's March on Washington. pic.twitter.com/ghcXJaOVAV

— Fox News (@FoxNews) January 21, 2017
Wow, the turnout for #nycwomensmarch is huge. The scene on 2 Ave at 45th. pic.twitter.com/bNUJnbWW19

— Mandy Jenkins (@mjenkins) January 21, 2017
So. Many. Signs. #nycwomensmarchpic.twitter.com/gjHyNI14Ej

— Mandy Jenkins (@mjenkins) January 21, 2017
Thank you @chuckschumer for being with us today! pic.twitter.com/o6vDQfShPP

— Matt Duckor (@mattduckor) January 21, 2017
London
Incredible pictures show crowds gather at London's anti-Trump Women's March - live updates https://t.co/3NQmJMdA99pic.twitter.com/zv3Or8Sx34

— Daily Mirror (@DailyMirror) January 21, 2017
Proud to support women's rights with the whole fam in 🇬🇧#womensmarchlondonpic.twitter.com/fzTtnIA4LP

— Lin-Manuel Miranda (@Lin_Manuel) January 21, 2017
Women's March in London #Empower@GlblCtznpic.twitter.com/yitdIAIFnk

— Kate Krukiel (@Krukker) January 21, 2017
Berlin
RT @cnni: Protesters hold signs at the Brandenburg Gate in Berlin https://t.co/TyNyuOVRu8#WomensMarchpic.twitter.com/EBh8hX2omH

— Josh Burke (@Mr_Burkelton) January 21, 2017
RT takethesquare: RT RossalynWarren: "Fight like a girl." - the #WomensMarch protest happening in Berlin 💯 pic.twitter.com/1Q9NL8Rbi8

— 15M Zaragoza (@acampadazgz) January 21, 2017
Orlando
@GlblCtzn Me and my daughter in Orlando right now! pic.twitter.com/sz2UIzEAkq

— Errin (@errinbaccari) January 21, 2017
Chicago
We're in a helicopter high over the #WomensMarch in Chicago. Watch on Facebook Live https://t.co/GDmAzq0f6kpic.twitter.com/EmQJbjzBtu

— CNN (@CNN) January 21, 2017
#WomensMarch#chicago@anamariecoxpic.twitter.com/pnYSt08NEi

— helen jameson (@taylorjameson) January 21, 2017
And they're off in Chicago. #WomensMarch protesters get an unusually warm and sunny January day to protest. @sara_burnettpic.twitter.com/kdJCDi0mRM

— AP Central U.S. (@APCentralRegion) January 21, 2017
Boston
John Kerry spent his first day as a private citizen after 34 years at the #WomensMarch. pic.twitter.com/qC19Uy9kfg

— Marv (@Marv_Vien) January 21, 2017
Marching in Boston. #WomansMarchpic.twitter.com/7DqICHneCo

— Susan Kittenplan (@susankittenplan) January 21, 2017
A Sea of Pink in Boston. ❤#WomensMarch#StrongerTogetherpic.twitter.com/TwJ2eDdxDi

— Ricky Davila (@TheRickyDavila) January 21, 2017
Los Angeles
#LIVE Women's March activists flood streets of downtown LA https://t.co/C8nRNwa2wBpic.twitter.com/hDrqD9afLt

— ABC7 Eyewitness News (@ABC7) January 21, 2017
Denver
Women's March on Denver swells to more than 100,000 people, organizers say https://t.co/ipp9ru9V5Y#WomensMarchpic.twitter.com/vnQBT9IdlU

— The Denver Post (@denverpost) January 21, 2017
60k people came out for Denver #millionwomenmarch. Music and speakers on now. Yuge! pic.twitter.com/LT5rkhB57N

— Julie Bort (@Julie188) January 21, 2017
Antarctica
#WomensMarch Antarctica https://t.co/Wx3SHQaMhtpic.twitter.com/wtfk7ioiJZ

— Andrew Stroehlein (@astroehlein) January 21, 2017
St. Paul, Minnesota
St Paul police estimate #womensmarchmn at 45-60k.. Live: https://t.co/9QXtoXtg74#WomansMarchpic.twitter.com/qX6Lnq0qkR

— MPR News (@MPRnews) January 21, 2017
Ottowa, Canada
Marchers now on the move to the Bronson Centre for indoor rally #WomensMarch#ottnewspic.twitter.com/33xD7UKSrI

— Hillary Johnstone (@hill_johnstone) January 21, 2017
---
The new president's reputation with how he treats women fueled the day's events. In that same video, he said "You know I'm automatically attracted to beautiful — I just start kissing them. It's like a magnet. Just kiss. I don't even wait." He's also been accused of making unwanted sexual advances by women who worked for him and by women competing in the beauty pageant he owns. 
Aside from personal accusations, Trump and the Republican Party he represents have said they plan to defund Planned Parenthood, which is the primary method of healthcare for 2.5 million men and women in the US. Trump's also said he will appoint Supreme Court justices who will overturn Roe v. Wade, which makes abortion legal in the US.
Trump was also deeply unpopular with women at the polls, and those sentiments have carried over into recent approval ratings.