---
Why Global Citizens Should Care
The global outbreak of the COVID-19 coronavirus pandemic continues to put the progress made in achieving the UN Global Goals to end extreme poverty under threat as individuals, communities, and nations shut down schools, and businesses that are not classified as essential services. You can take action here to help the global COVID-19 efforts through our Together At Home campaign
.
---
As the number of coronavirus cases in Africa increases, experts are warning that the continent has to act swiftly and decisively to stop the outbreak from turning into a severe humanitarian crisis.
The first case of coronavirus in Africa was confirmed in February in Egypt. It was followed by South Africa —  which has been called "the epicentre of the pandemic in Africa" — and 45 other countries in March.
Currently, the only countries in Africa that haven't reported any cases are Lesotho, Burundi, Comoros, Malawi, Sao Tome and Principe, Sierra Leone, and South Sudan. Botswana became the latest country in Africa to record coronavirus cases on March 30.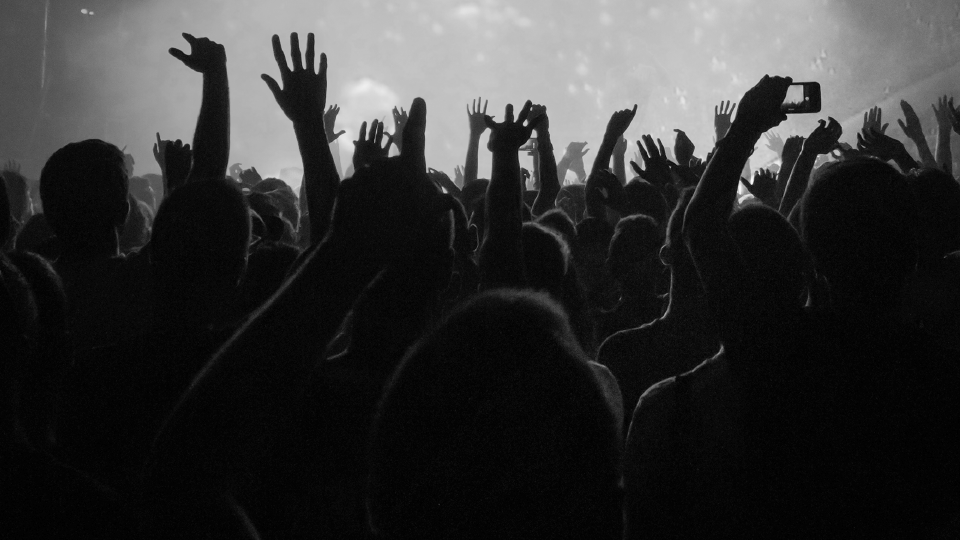 A man walks through a deserted market stalls in Harare, Zimbabwe, March, 30, 2020. Zimbabwe went into a lockdown for 21 days in an effort to curb the spread of the coronoavirus.
A man walks through a deserted market stalls in Harare, Zimbabwe, March, 30, 2020. Zimbabwe went into a lockdown for 21 days in an effort to curb the spread of the coronoavirus.
Image: Tsvangirayi Mukwazhi/AP
But even before the number of cases grew to the current 4,981, African governments were announcing and taking steps to try and curb the spread of the virus.
Lesotho has closed its borders, while other countries have banned international travel and started monitoring travellers from high-risk countries like Italy, China, the UK, and the US.
South Africa is now in a 3-week lockdown. Kenya has a dusk to dawn curfew, and two of the biggest cities in Ghana and Nigeria are on lockdown.
Africa has been less severely impacted by COVID-19 than other continents, but existing issues like limited health facilities, water shortages, food scarcity, and highly-populated areas are causing concern that if COVID-19 does take hold it could spread significantly. 
Dr. Tedros Adhanom Ghebreyesus, the director-general of the World Health Organisation (WHO), warned: "The best advice for Africa is to prepare for the worst and prepare today."
Here are three things that Africa needs to put in place to ensure that the outbreak doesn't turn into a humanitarian crisis.
1. Prevent new infections, treat positive cases, and get communities involved
The continent has a window of opportunity to put in place measures that will hopefully stop new infections and ensure those who are diagnosed with COVID-19 recover. This is according to Dr. Mary Stephens of the World Health Organisation's regional office for Africa.
She said Africa's best bet at containing the outbreak is breaking the chain of transmission. This essentially means that there should be effective testing, and swift action by governments to treat positive cases.
Meanwhile, Stephens added, individuals can help prevent new infections by following World Health Organisation recommended measures that include washing hands frequently, maintaining social and physical distance, and self-isolation for people who show signs of having the virus. People who test positive should self-quarantine. 
Washing hands with water and soap is not within reach, however, for an estimated 313 million people in sub-Saharan Africa who lack access to sanitation and clean water. Aid workers and advisors are calling on countries to use the pandemic as a reason to push for improvements to water supplies. 
"We have seen from experience in other countries [like Italy, and China] that COVID-19 has the potential to stretch health systems," Stephens told Global Citizen. "Ours [Africa's health systems] are not as strong as those in Europe or the US."
Stephens said this is why the continent's response to coronavirus needs to be a partnership between leaders and communities, one where every party plays their role.
"Africa has a very good window of opportunity as the number of cases is not yet widespread,as she continued. "Our [health systems] are still coping as we have not gotten to the stage where patients are forced to stay at home because hospitals and clinics cannot accommodate them."
She added: "Let's use the opportunity to curb the spread of the outbreak. Report, test, and isolate. Let's not wait until the system is already overwhelmed."
2. A global Ubuntu plan to help economies survive
COVID-19 is already having a significant impact on the economies globally. The International Labour Organisation estimates that 86% of all employment in Africa is informal, meaning the lockdowns and curfews are significantly reducing economic activity.
Dr. Victor Oladokun, the out-going director of communications at the African Development Bank, believes that the continent needs an "ubuntu plan" — meaning a globally-coordinated financial response to the economic impact of COVID-19 in Africa. Ubuntu is essentially about togetherness, and how all of our actions have an impact on others and on society.
With governments balancing economies and the welfare of their citizens, entire industries and institutional systems find themselves fighting for survival, as Oladokun said in a statement released this week.
"Food supply chains, transportation networks, educational systems, governance, and judicial systems are either strained or barely functioning with medical services being the worst hit," he said.
He added: "Unlike any other pandemic, COVID-19 will alter the way we live, work, and socialise.The financial costs and the economic devastation are already of epic proportions. This is why Africa in particular urgently needs an ubuntu plan."
Ethiopian Prime Minister Abiy Ahmed, meanwhile, has called on leaders of the 20 most powerful nations —as known as the G20 — to offer debt-relief and emergency funding worth R2.7 trillion ($150 billion). He said support is needed to improve health systems and cushion against the financial loss that is already being felt as borders close and nations go on lockdown.
"There is no time to waste: millions of lives are at risk," Ahmed said. "We can defeat this invisible and vicious adversary but only with global leadership. Without that, Africa may suffer the worst, yet it will not be the last."
The United Nations Economic Commission for Africa (ECA) predicts that the continent's gross domestic product could be cut by half, while countries that export oil could lose over R1 trillion ($65 billion) in revenues as crude oil prices continue to drop.
"This is a global crisis affecting the whole world. Africa, however, will be hit harder with a heavy and durable economic toll, which will threaten progress and prospects, widen inequalities between and within countries, and worsen current fragilities," ECA said in a statement.
3. Support access to quality education
Wars, poverty, political instability, and lack of infrastructure already make accessing education a huge challenge that Africa continues to battle with. Schools have also seen the impact of the lockdown to ensure social distancing, with many globally being closed, an issue seen across Africa too.
This could come with long-term consequences for many, like increased hunger for students who rely on free meals they get in schools, as well as an increase in school drop-out rates and social isolation, according to UNICEF.
At the moment, 1.3 billion learners and students globally are not able to attend school or lectures. Despite alternatives like home-schooling and e-learning platforms, these solutions are not within reach for many people around the continent.
A 2019 report by the World Bank found that less than a third of Africa's population of 1.3 billion has internet access, and that it will take a R1.7 trillion ($100 billion) investment before Africa achieves universal access to the internet. 
"The less affluent and digitally savvy individual families are, the further their students are left behind. When classes transition online, these children lose out because of the cost of digital devices and data plans," said the World Economic Forum.
Meanwhile, those who have internet access also have to consider the prohibitive costs of being online. "Unless access costs decrease and quality of access increases in all countries, the gap in education quality, and thus socioeconomic equality will be further exacerbated," the World Economic Forum added.
Stefania Giannini and Suzanne Grant Lewis, from UNESCO, write that to limit the cost of COVID-19 on education, countries need to tackle the digital divide through public and private partnerships that ensure that all students have access to information. This includes using TV and radio as they have a wider reach.
They also suggest a meal-delivery system that makes it possible for students who are in need to still get a healthy meal. Lastly, authorities must plan for the diverse needs of all learners during school closures.
"This is paramount for students with learning difficulties, who may struggle to work autonomously and at a distance. It may be desirable to maintain minimum opportunities for classroom learning, with small groups of special needs learners," states Giannini and Grant-Lewis.
You can take action to support the global efforts against coronavirus through our Together At Home campaign. There you can take urgent and meaningful actions like calling on G20 states to commit funding to the efforts; share the word about the WHO's COVID-19 Solidarity Response Fund; and learn about the virus and how to keep yourself healthy. 
You can see all of Global Citizen's COVID-19 coverage here.
Related Stories: