---
Why Global Citizens Should Care 
Coronavirus, or COVID-19, doesn't care about national borders, and it's everyone's responsibility to take the actions we're able to in order to limit its spread. Join the movement by taking action here as part of our Together At Home campaign to learn about coronavirus and how to stay safe; call on world leaders to tackle it and help vaccine development; help protect refugees from COVID-19; and spread the news about the World Health Organizations's historic Solidarity Response Fund. 
---
The spread of COVID-19, the novel strain of coronavirus, has officially reached pandemic proportions. 
But, as highlighted by World Health Organization Director-General Dr. Tedros Adhanom Ghebreyesus, during a press conferencein response: "We cannot say this loudly enough, or clearly enough, or often enough. All countries can still change the course of this pandemic." 
In the current crisis, many of us are feeling worried about what it might mean for ourselves and our loved ones. It's easy to feel helpless, but it's never been clearer that we're all Global Citizens, and there are actions we can all take to fight for a world with good health for all. 
Global Citizen has launched a campaign, Together At Home, in partnership with the World Health Organization (WHO), to support the fight against COVID-19, and we need your voice to call on world leaders to help solve this health crisis. 
Here are five actions you can take right now.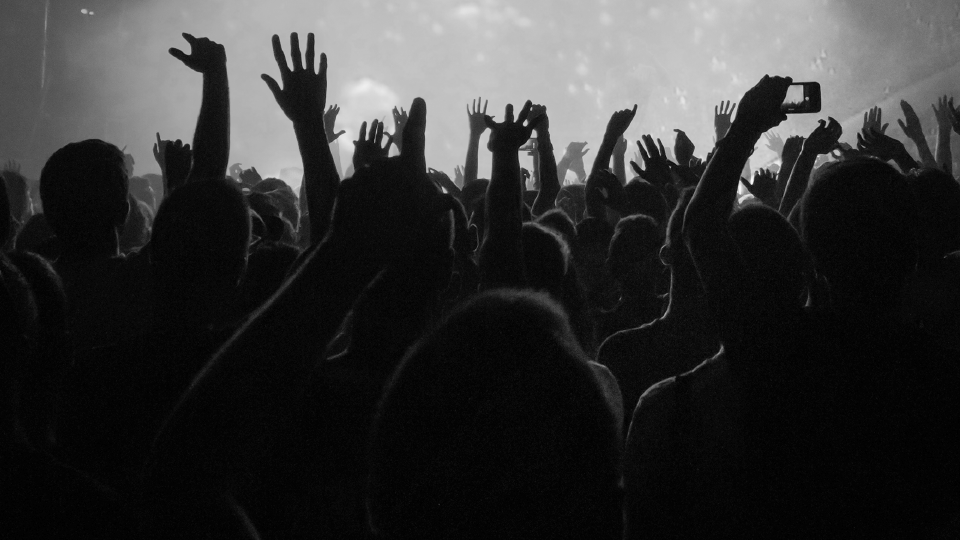 Antonella Torchiaro, a doctor for INTERSOS Humanitarian Aid Organization, checks the temperature of man in a road unit placed at Rome's Termini station, March 25, 2020.
Antonella Torchiaro, a doctor for INTERSOS Humanitarian Aid Organization, checks the temperature of man in a road unit placed at Rome's Termini station, March 25, 2020.
Image: Alessandra Tarantino/AP
1. Call on World Leaders to Step Up WHO Funding
We need your help to urge leaders of the G20 countries to ensure that the WHO has the financing it needs to respond to COVID-19 and to future health crises. 
Responding to a health crisis on this scale requires every country to have a health infrastructure that can cope with the additional strain of treating patients and managing the spread of the virus.
Many countries have already taken action and responded to the outbreak with emergency funding. The UK has provided £46 million of UK aid to help find a vaccine to fight the disease, including a large contribution to the WHO. Canada announced a commitment of $1.1 billion in response to the outbreak, which included $275 million earmarked for research and vaccine development, and $50 million specifically set aside to help with response efforts globally. The US has also that it will spend up to $100 million to tackle the outbreak overseas.
Still, more funding is needed to protect those most at risk — including people in the poorest communities, unable to stop its spreading.
That's why Global Citizen is calling on world leaders to step up and commit additional funding to the WHO's response efforts. You can take action on this here.
2. Support the WHO's Solidarity Fund
In response to coronavirus, the WHO has launched a first-of-its-kind COVID-19 Solidarity Response Fund, powered by the UN Foundation and Swiss Philanthropy Foundation.
It's a historic fund that companies, foundations, and individuals can donate to in order to support the WHO's global response to the ongoing outbreak.
The fund is expected to attract millions of dollars in contributions from major companies, and will become the leading mechanism worldwide for businesses, philanthropies, and individuals to contribute, according to the WHO's statement. 
Contributions to the fund will play a critical role in supporting global efforts, including tracking and understanding the spread of the virus, and ensuring patients get the care they need, while frontline workers get supplies and information.
Facebook is matching the first $10 million donated, so people are encouraged to donate during that time.
You can support by sharing news of the launch of the Solidarity Respond Fund on your social media, and by calling on your friends and family to donate to the fund.
3. Ask World Leaders to Support Urgent Vaccine Development
Global health crises like COVID-19 can be beaten — and vaccines are one of the most powerful tools in the fight. 
The Coalition for Epidemic Preparedness Innovations (CEPI) is leading the global effort to develop a vaccine against COVID-19. CEPI was launched to help develop vaccines as fast as possible against global pandemics just like this, and it's in the unique position of being able to run multiple simultaneous trials around the world. 
But it needs to be funded to carry out its vital work. In fact, CEPI needs $400 million by the end of March in order to move to the next phase of trials, and $2 billion to develop a full vaccine. You can help by taking action here, calling on the world's biggest economies to step up and commit urgent funding to CEPI. 
4. Help Protect Refugees From COVID-19
Already living in over-crowded and unhygienic conditions in camps across Europe, refugees are particularly vulnerable to the spread of coronavirus — and they mustn't be forgotten in the relief effort. 
You can join us by calling on the European Commission and EU governments to ensure steps are taken to protect refugees from COVID-19, including evacuating over-crowded refugee camps and providing safe accommodation; implementing necessary quarantine and protective measures against coronavirus; and providing access to medical care. 
You can take sign the #LeaveNoOneBehind petition and tweet EU leaders urging them to take urgent action to protect refugees in Europe here. 
5. Keep Healthy
The WHO and national health services have issued advice on how to help keep yourself and loved ones healthy, including committing to practicing good handwashing techniques and following social distancing rules. 
As an individual, you can contribute to helping stop the spread of coronavirus by staying home if you're unwell and working from home if you can. 
Action starts with learning the facts about the virus and the health measures we can take to keep ourselves safe — we can all better protect ourselves and those around us.
You can test your knowledge on the virus and learn how we can all be safe and responsible Global Citizens in the face of COVID-19 here. 
---
In recent weeks, the number of global cases of coronavirus has increased dramatically, and according to the WHO, the number of cases could continue to rise exponentially in the weeks and months ahead, which is why action now is so important. 
The WHO is calling on countries to work together to limit the spread of the virus, including investing heavily in public health measures, and in sharing expertise, funding, and best practices with other countries. 
Over the past decade, Global Citizen has campaigned in support of strengthening health systems around the world. That's because strong, resilient health systems are not only able to cope with outbreaks of disease, but they are also vital in preventing and mitigating the loss of life, social disruptions, and the devastating economic impact disease outbreaks can have on communities. 
The only way to contain and prevent catastrophic outcomes is to invest in strengthening health systems everywhere, especially in the world's poorest countries. 
"This is not just a public health crisis, it is a crisis that will touch every sector — so every sector and every individual must be involved in the fight," Dr. Tedros said.
You can learn more and start taking action on our Together At Home campaign page. 
You can see all of Global Citizen's COVID-19 coverage here.
Related Stories