Why Global Citizens Should Care 
At a time when mass migration has stirred many debates, hundreds of thousands around the world have been forcibly displaced, whether by natural disasters or polictical chaos. Support of the world's most vulnerable populations is crucial in the midst of these crises. These photos show the urgent need to commit to Global Goals and advocate for an end to extreme poverty. You can join us by taking action here. 
---
Political chaos, extreme economic strife, and devastating natural disasters have pushed millions of people around the world into displacement and poverty. These struggles were evident in many of this week's events.
Venezuela's political upheaval is far from settled. A lawmaking body voted to strip opposition leader and self-proclaimed interim president, Juan Guaidó, from parliamentary immunity on Tuesday, making him vulnerable to a potential arrest. The escalating political conflict comes at a time when half the country's residents are already facing a shortage of electricity, food, and medical care, causing many to flee.
Migrants from the Northern Triangle continue to move north toward the US border, fleeing deep poverty and violence. But the US erupted in political debate this week after the Trump administration announced its plans to cut aid to El Salvador, Guatemala, and Honduras, citing the countries' failure to address migration.
Take Action: This Inequality Cannot Go On. Ask the World's Richest People to Help End Extreme Poverty
The decision would halts more than $450 million in funding, and experts say it would disrupt programs meant to tackle violence, poverty, and extreme hunger, potentially increasing migration.
People in Mozambique faced a different kind of crisis in the aftermath of Cyclone Idai, which killed an approximate 700 people across Mozambique, Zimbabwe, and Malawi. The number of cholera cases has risen to more than a 1,000 in areas where the cyclone hit. According to a World Health Organization estimate, up to 120,00 people in temporary shelters remain at "high-risk" of cholera and other diseases.
Elsewhere, many were also concerned with natural disasters and the increasing effects of climate change.
People around the world marked Earth Hour on March 30, 2019, by turning their lights off for an hour to raise awareness about climate change and sustainability. While others, celebrated nature in an effort to draw attention towards climate change.
After record winter rains, California witnessed its second "super-bloom" in just two years. The rare occurrence, which can be seen in Walker Canyon and Santa Monica Mountains, can even be seen from outer space. And cherry blossoms in Tokyo and Washington DC have tourists coming to share in the joy of nature.
These are this week's most powerful photos.
---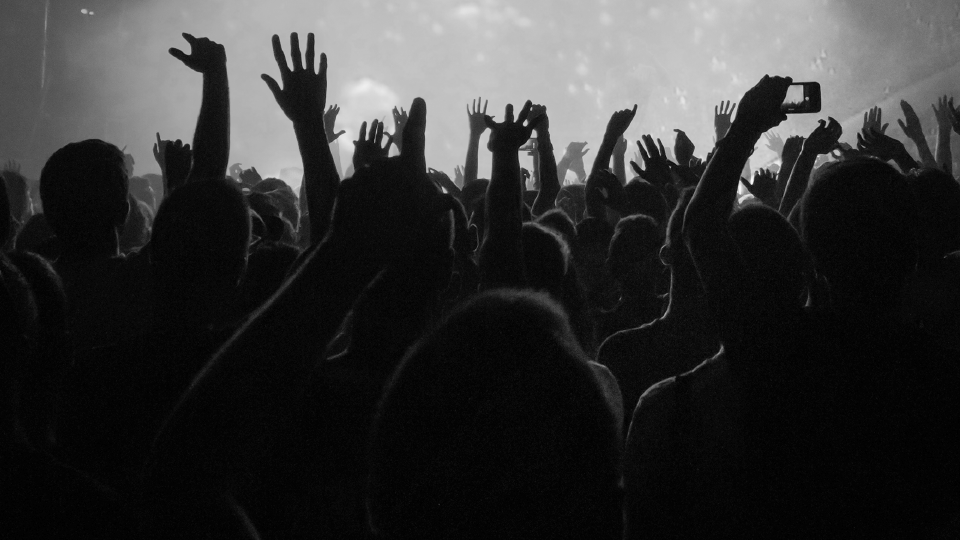 Image: Natacha Pisarenko/AP
1) Political Crisis in Venezuela: A supporter of opposition leader Juan Guaido, Venezuela's self-proclaimed interim president, waits for his arrival in Los Teques with her face painted in the colors of the national flag in Miranda State, Venezuela, March 30, 2019. Guaido addressed the crowd while Maduro loyalists gathered for what was billed as an "anti-imperialist" rally in the capital. Such dueling demonstrations have become a pattern in past weeks as Venezuela's opposing factions vie for power in a country enduring economic turmoil and a humanitarian crisis.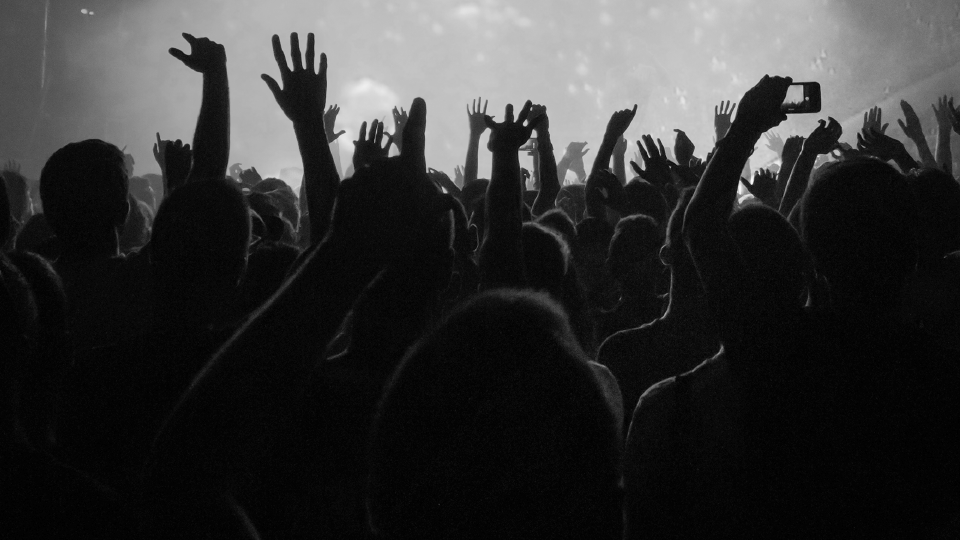 Image: Tsvangirayi Mukwazhi/AP
2) Aftermath of Cyclone Idai in Mozambique: Children carry books damaged by Cyclone Idai at a camp for displaced survivors in Dombe, about 280km west of Beira, Mozambique, April 4, 2019. The Indian Ocean port of Beira, a city of 500,000, is where most of the more than 1,400 cases of cholera have been reported since the outbreak was declared a week ago in the aftermath of Cyclone Idai. Mozambican authorities have reported two deaths so far from the acute diarrheal disease, which can kill within hours if not properly treated.
3) Daily Life in India: An Indian woman walks as she holds an earthen pot on her head after filling it from a common water outlet in Mohatabad village on the outskirts of Faridabad in the northern Indian state of Haryana on April 4, 2019.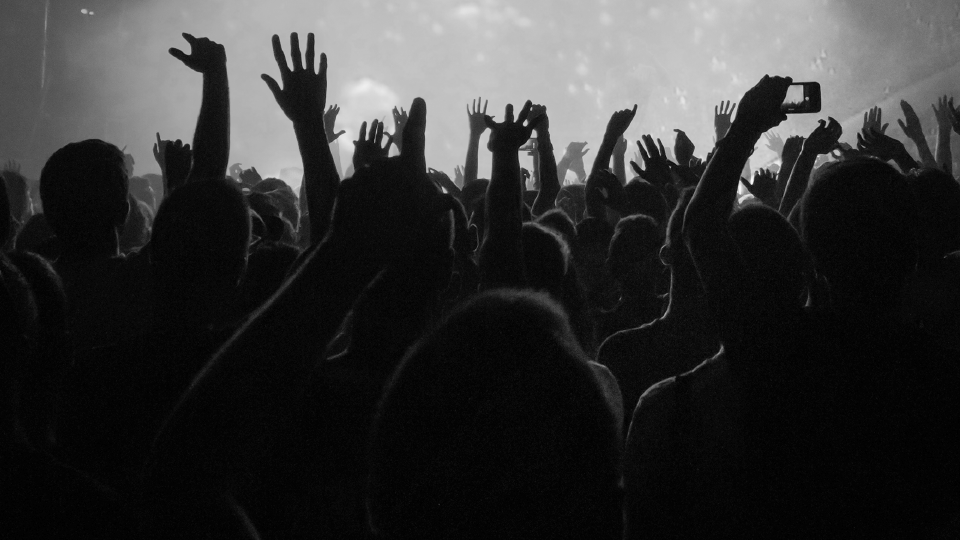 Image: Markus Schreiber/AP
4) Earth Hour: Activists of the World Wide Fund For Nature (WWF) write the words 'Earth Hour' with led-lights in front of the blacked out Brandenburg Gate to mark Earth Hour, in Berlin, March 30, 2019. The global event Earth Hour is the symbolic switching off of the lights for one hour to help minimize fossil fuel consumption, as well as raise awareness about climate change and the various issues facing the environment today.
5) California Super Bloom: Following record winter rains, colorful poppies and other wildflowers have appeared at the Antelope Valley Poppy Preserve one hour north of Los Angeles, drawing visitors to a 'super bloom' on March 31, 2019, near Lancaster, Calif. It is extremely rare to have two 'super blooms' occurring two years apart, but both the 2017 and 2019 bursts of desert color have taken place immediately after an El Niño winter rainy season.
6) Mozambique: Debris and destroyed buildings which stood in the path of Cyclone Idai can be seen in this aerial photograph over the Praia Nova neighborhood in Beira on April 1, 2019. Cyclone Idai hit the Mozambican coast earlier this month, devastating the port city of Beira and killing at least 700 people in Mozambique, Zimbabwe and Malawi. Cholera has infected at least 1,052 people in Mozambique's cyclone-hit region, the health ministry said in a new report on April 1, marking a massive increase from 139 cases reported four days ago.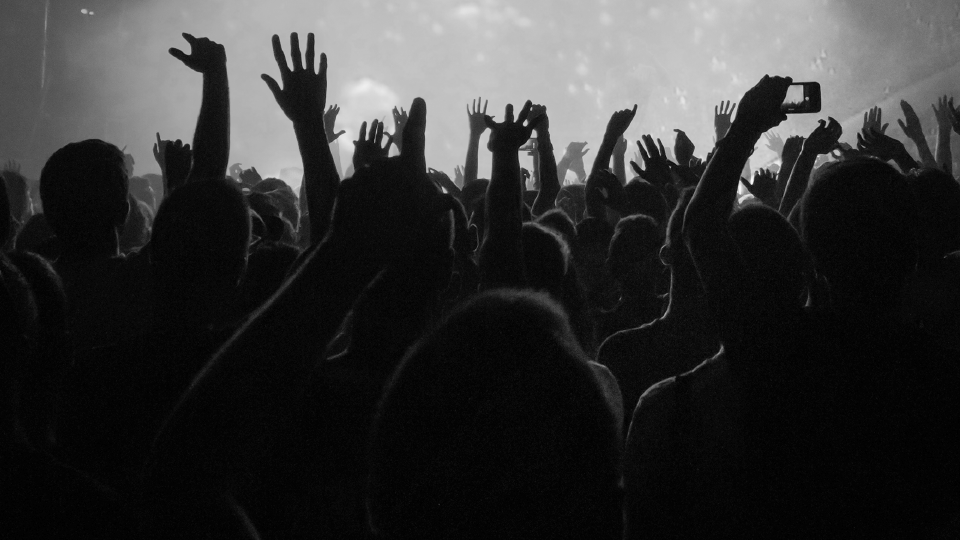 Image: Natacha Pisarenko/AP
7) Crisis in Venezuela: A child bathes in a brook in Caracas, Venezuela, April 2, 2019. Since a massive power failure struck on March 7, the nation has experienced near-daily blackouts and a breakdown in critical services such as running water and public transportation. According to the Guardian, experts believe the power outages in Venezuela, where citizens are currently in the midst of serious economic turmoil and a mass emigration to neighboring countries, are a result "of years of underinvestment and corruption." The blackouts, which affect the water pumps in people's homes and apartment buildings, have forced some residents in Caracas to spend hours searching for bottled water or go to springs in the mountains of Caracas to collect water.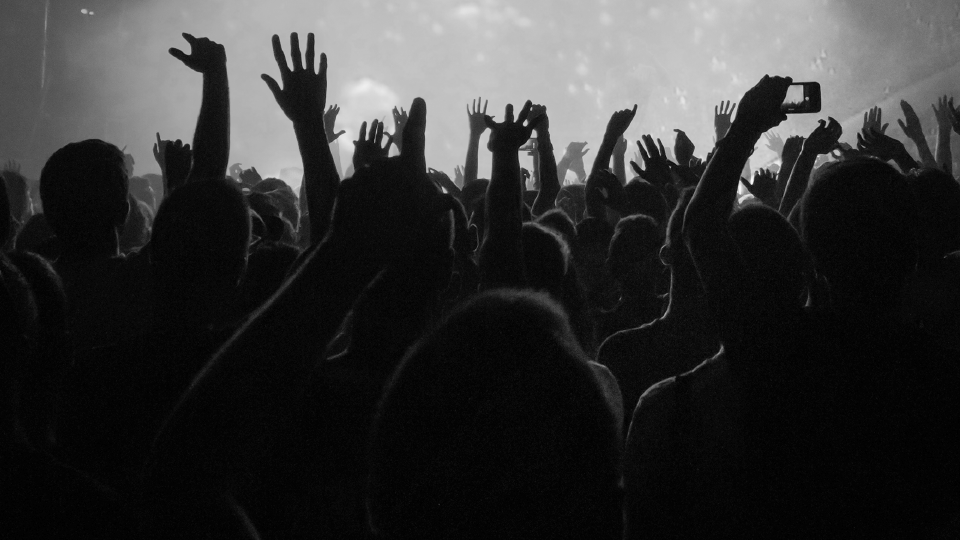 Image: Patrick Semansky/AP
8) Martin Luther King Jr: Cherry blossom trees surround the Martin Luther King, Jr., Memorial at dusk, April 3, 2019, in Washington, DC. Dr. King was assassinated on April 4, 1968, 51 years ago, but his legacy lives on forever. In front of a crowd of striking sanitation workers, Dr. King delivered his last speech, famously titled, "I've Been to the Mountaintop," at Bishop Charles Mason Temple in Memphis, Tennessee on April 3, 1968. Dr. King, recognizing the importance of the sanitation workers in the larger quest for economic and social justice, urged the crowd not to give up saying, "Let us rise up tonight with a greater readiness. Let us stand with a greater determination. And let us move on in these powerful days, these days of challenge to make America what it ought to be. We have an opportunity to make America a better nation." 
9) Air Pollution in Thailand: Smog covers the mountain scenery as seen from Doi Suthep Buddhist temple in the northern Thai province of Chiang Mai on April 3, 2019. The city has far eclipsed other notorious pollution hotspots since March 31, with the level of dangerous microscopic particles known as PM2.5 peaking at 480 according to the Air Quality Index.
10) US Mexico Border: People play on the US-Mexico border on the beach, with the border barrier in the background (R), on March 31, 2019 in Tijuana, Mexico.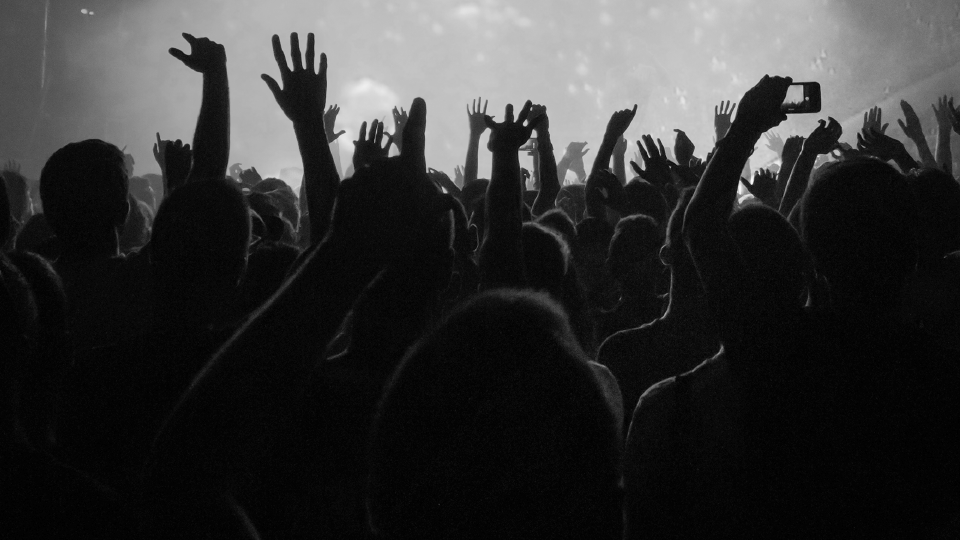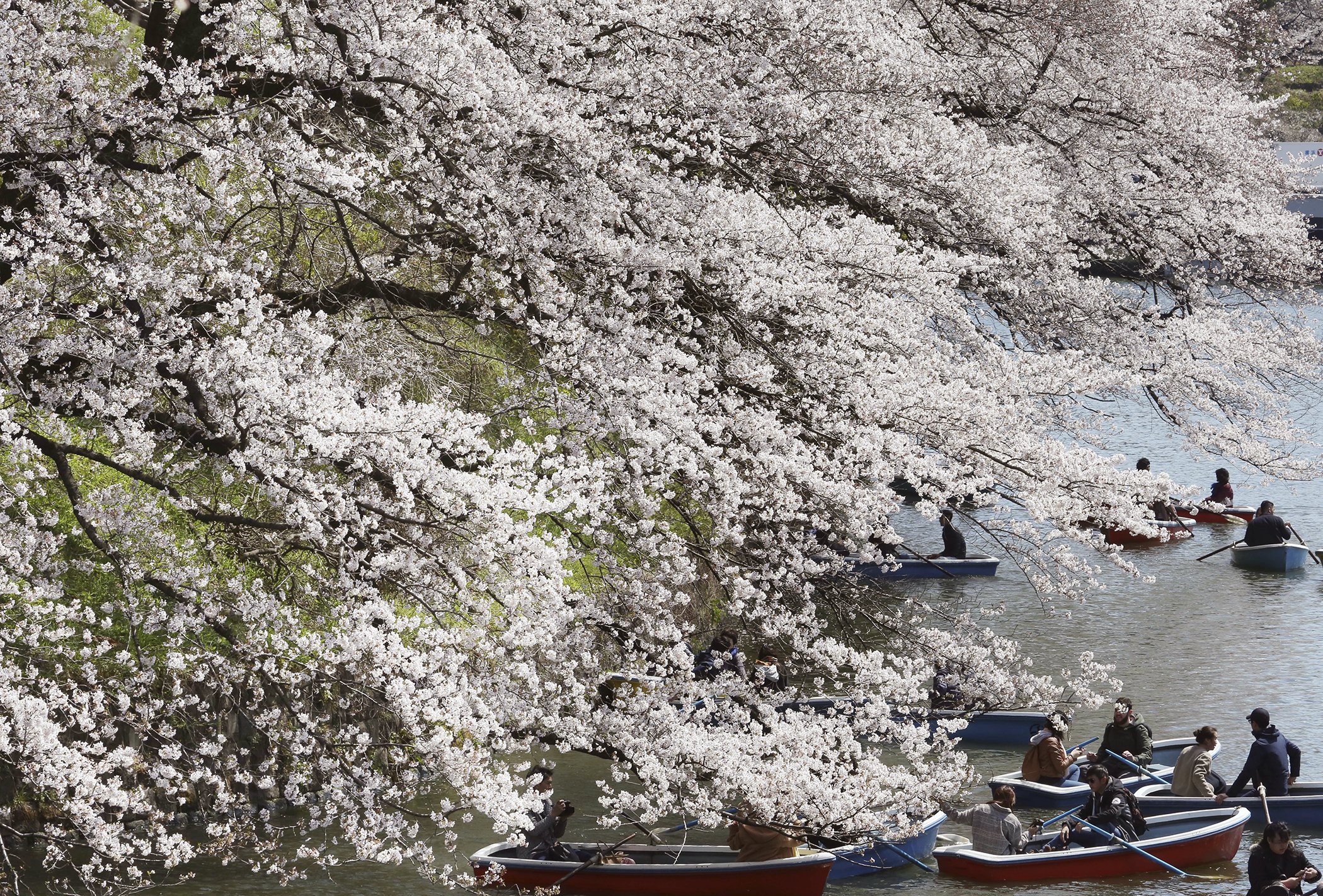 Image: Koji Sasahara/AP
11) Spring Cherry Blossoms: People on boat enjoy blooming cherry blossoms along the Chidorigafuchi Imperial Palace moat in Tokyo, April 3, 2019. The pink and white flowers, which draw visitors from all over the world, usually make their appearance in March or April as the weather warms, indicating a new season. However in October 2018, extreme weather and unusually warm temperatures confused the blossoms and triggered them into blooming about six months earlier than expected. Scientists suggested that higher-than-usual temperatures due to climate change may also have tricked the cherry blossoms into blooming during the off-season. Japan's typhoons, including Typhoon Jebi, were followed by warmer weather, which may have contributed as well. A growing body of evidence has shown that climate change is exacerbating such natural disasters and disrupting natural cycle's, as with Japan's cherry blossoms.
12) Elections in South Africa: An African National Congress (ANC) supporter arrives to attend a campaign rally of South African President, and president of the ruling party, at the Manzolwandle Sports Field in rural Kwa-Ximba, on March 31, 2019. South Africans will go to the polls for national elections on May 8, 2019.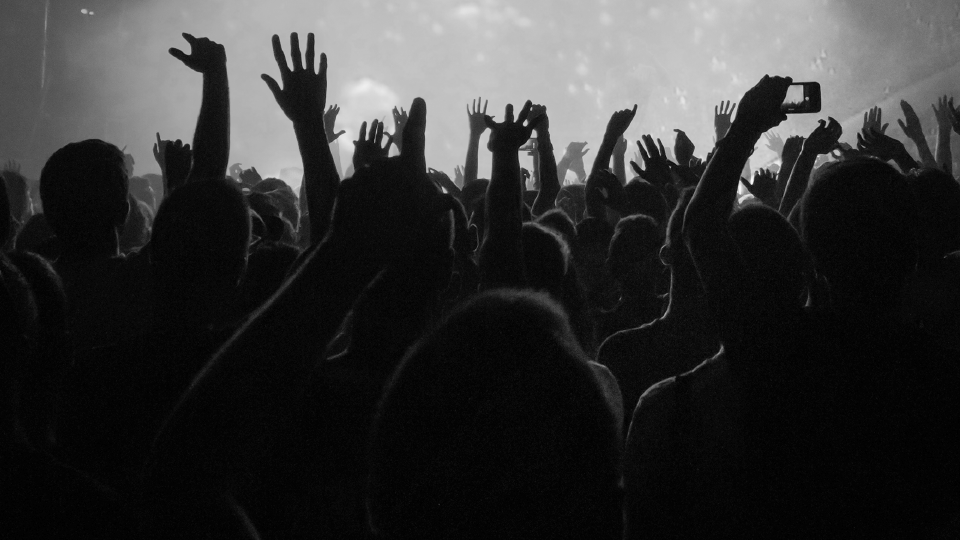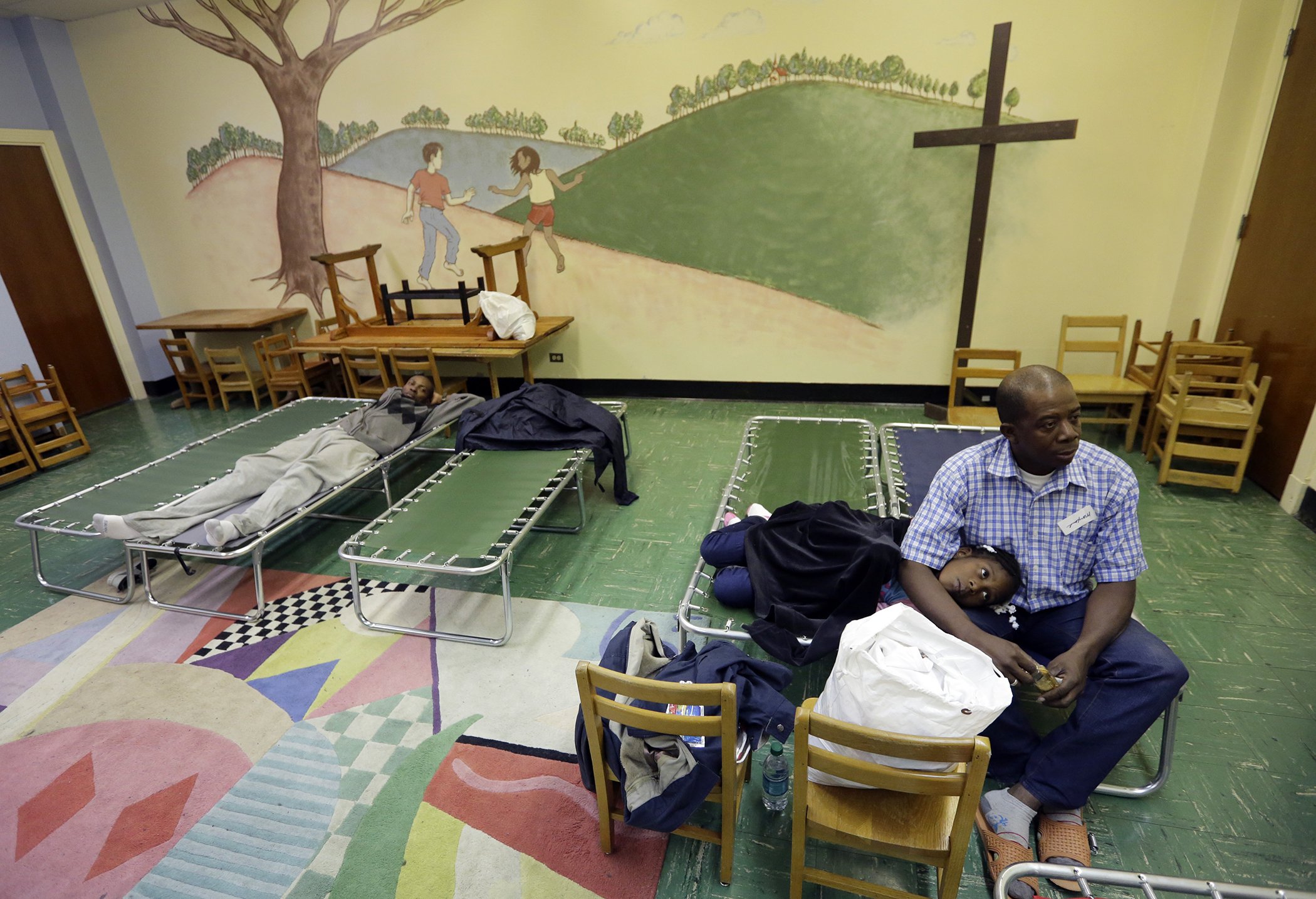 Image: Eric Gay/AP
13) Central American Immigration: Immigrants from Honduras seeking asylum rest on a cot at Travis Park Church which is serving as a makeshift shelter, April 2, 2019, in downtown San Antonio, Texas. The Trump administration announced on March 30 that it plans to eliminate foreign aid to Latin America's Northern Triangle — El Salvador, Guatemala, and Honduras — to stem the flow of migrants and asylum seekers coming from the region to the United States. The decision would halt more than $420 million in annual funding, which the US has distributed to the three countries, through its "Alliance for Prosperity" program under USAID since 2014. The aid cuts would affect programs that promote peace, improve trade, fight corruption, and address the root causes of migration.
14) Migrants in Europe: A doctor who is a member of the 'Association Medecine et Droit d'Asile' (Medicine and right to asylum association) examines a refugee on April 2, 2019 in a medical care house in Lyon. The conclusions of these psychological and clinical exams will be transmitted to the French Asylum Right national court to support the appeal files of the refugees whose asylum demands have been rejected by French Office for Refugees and Stateless Persons (OFPRA).
15) Dangerous Weather in Nepal: Nepali villagers search for belongings in the debris of damaged houses at Bhaluhi Bharbaliya village in Nepal's southern Bara district near Birgunj on April 1, 2019, the morning after a rare spring storm. A freak storm tore down houses and overturned cars and trucks as it swept across southern Nepal killing at least 27 people and leaving more than 600 injured, officials said on April 1 as a major rescue operation gathered pace.