Why Global Citizens Should Care
From students leading climate rallies to refugees attending school, these photos capture the challenges the next generation is up against and show why it's more important than ever to commit to achieving the Global Goals. You can join us in taking action
here
.
---
Communities around the world made their voices heard this week through rallies and protests, calling for gender equality, climate action, and better pay for teachers.
People gathered at Women's Marches in major cities in the United States, including Washington, DC, and New York City, on Jan. 19 to demand gender equality and a more inclusive approach to the challenges diverse groups of women face globally.
Take Action: Ensure All Communities Can Withstand Climate Disaster
Their passionate activism and advocacy was mirrored in Dublin, Ireland, where children were at the at the forefront of a demonstration for climate justice that same day. Their calls were echoed on Friday in Germany, where young people demonstrated in Berlin and demanded that the German government to put a stop to using coal in favor of more environmentally friendly energy sources.
While many spent the week calling for climate action, in Indonesia people experienced the devastating impacts of climate change first-hand, as communities were destroyed by severe flooding and landslides.
Despite the challenges faced by many around the world, there were moments of optimism. Americans remembered an iconic civil rights leader on Martin Luther King Jr. Day, providing a glimmer of hope and progress on Monday. Across the country, communities gathered together to honor Dr. King's legacy and continue to work toward his dream for equality. And after several days of protests, teachers in Los Angeles returned to school under improved conditions.
These stunning images show this week's most powerful moments.
---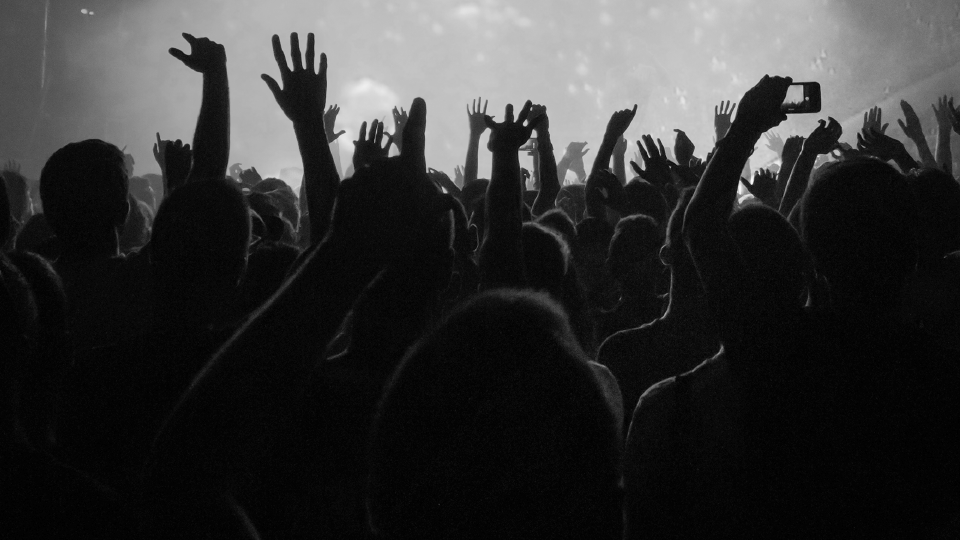 Participants gather at a rally organized by Women's March NYC at Foley Square in Lower Manhattan, Saturday, Jan. 19, 2019, in New York.
Image: Kathy Willens/AP
1. Women's March: Participants gather at a rally organized by Women's March NYC at Foley Square in Lower Manhattan, Jan. 19, 2019. This year's Women's March came under fire after Women's March co-founder Vanessa Wruble accused other leaders in the movement of anti-Semitism — and this wasn't the first time the Women's March had been criticized for its lack of inclusion. While the goal of the Women's March is to achieve gender equality for all women, the reality is that all women do not face the same issues and inequalities. Unfortunately, race, ethnicity, and religion are often left out of discussions surrounding gender equality, and that minimizes and ignores the issues that women of color and women from other marginalized groups face. Ultimately, both people of color and allies were brought together by the issues they cared about and the marchers who attended actively voiced their opinions on issues like immigration rights, voter registration, and income inequality. 
2. Children's Rally in Dublin: Young activists during a Children's Rally For Climate, in Dublin, Ireland on Jan. 19, 2018. Irish children and their parents gathered in front of Leinster House to let Irish leaders know that 2019 must be the year of ambitious climate action. On Jan. 22, 2019, Climate Case Ireland took the Irish government to court for failing to act on climate change.
3. Los Angeles Teachers Reach Tentative Strike Settlement: Educators, parents, students, and supporters of the Los Angeles teachers' strike wave and cheer in Grand Park on Jan. 22, 2019, in downtown Los Angeles, California. Thousands of striking teachers cheered for victory at the rally after it was announced that a tentative deal between the United Teachers of Los Angeles union and the Los Angeles Unified School District heavily favored educators' demands including a cap on rising class sizes, funding for school nurses, and a significant pay increase.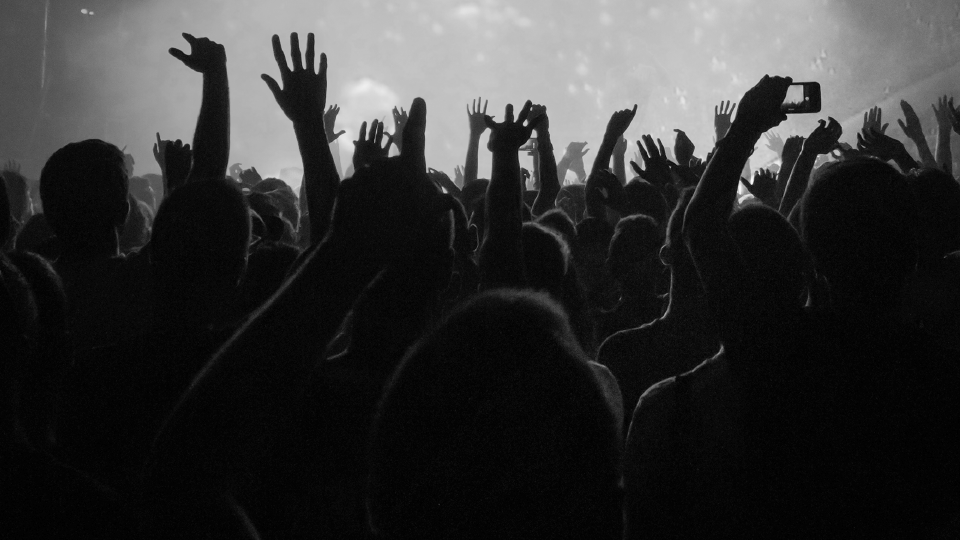 Image: Natacha Pisarenko/AP
4. Global Rallies for the Political Crisis in Venzeuala: A Venezuelan anti-government protester wears a headband with the colors of the Venezuelan flag and the Spanish word for "Hope" during a demonstration in Buenos Aires, Argentina, Wednesday, Jan. 23, 2019. Hundreds of people, mostly Venezuelan migrants, held a rally against Venezuelan President Nicolas Maduro and in favor of Juan Guaido, head of Venezuela's opposition-run congress who today proclaimed himself president of the South American nation. Venezuela is currently in the midst of serious economic turmoil with millions of refugees and migrants fleeing into neighboring countries. The exodus from Venezuela has steadily grown over the past few years, following a collapse of the country's economy, widespread food insecurity, a faltering health care system, violence, and more. Maduro was in power during this economic collapse and even though he was re-elected last year, many citizens and global leaders have disputed the results and process.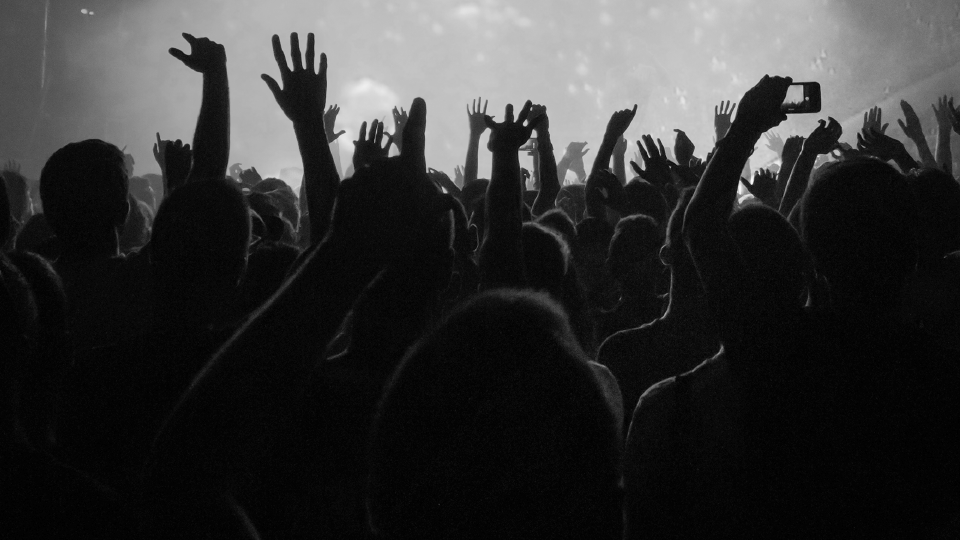 Image: Heng Sinith/AP
5. Cambodia Daily Life: A Cambodian fisherman is silhouetted as he walks back from a lake after catching fish in Koh Rongeang village, on the outskirts of Phnom Penh, Cambodia, Jan. 22, 2019. Between increased ship traffic, massive engines rumbling, industrial propellers churning, and seismic air guns blasting, the world's oceans are getting louder. All of these excruciating sounds cause immense stress, disrupt mating, migration, communication and eating habits, damage organs associated with spatial orientation, and can even directly kill marine creatures. Studies have shown that the population of fish and other creatures has been directly affected by areas with elevated sound. With more than 3 billion people depending on fish as a primary source of protein and more than 60 million people working in fisheries and aquaculture, the health and livelihoods of many in the world could be come imperiled if fish populations drop. 
6. Migrant Caravan: People who are a part of a caravan of Central American migrants prepare to ride in the back of a pickup truck, after the driver offered to give them a lift, on their way to the United States on Jan. 20, 2019, near Escuintla, Mexico. Some members of the caravan are in Mexico while others are farther behind in Guatemala. Migrants fleeing Central America's Northern Triangle region comprising Honduras, El Salvador, and Guatemala routinely cite poverty and rampant gang violence as their motivation for leaving.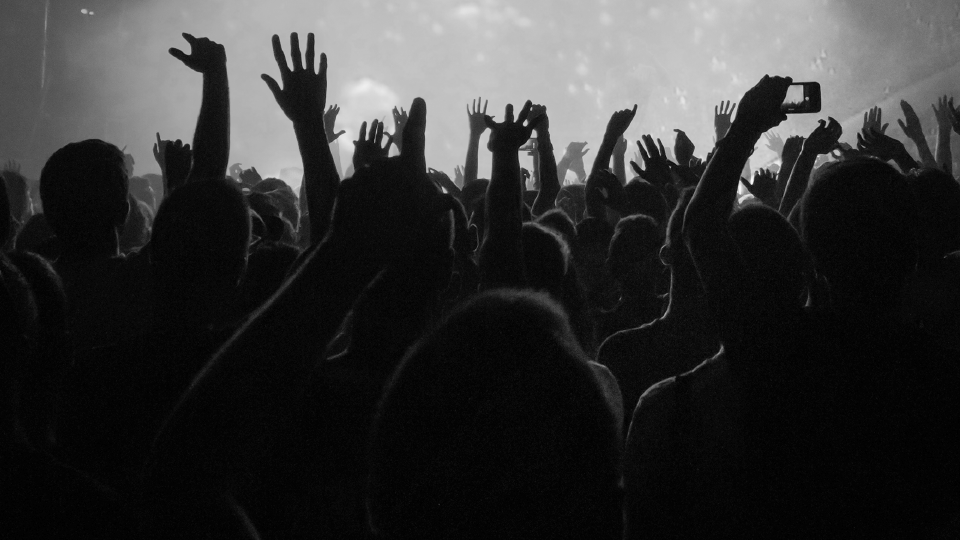 Image: Patrick Semansky/AP
7. Government Shutdown in the US: TSA employees Princess Young, left, and Erica Gibbs load food into a car after visiting a food pantry for furloughed government workers affected by the federal shutdown, Jan. 23, 2019, in Baltimore. After four weeks of a the US federal government's shutdown and withheld paychecks, more federal workers and contractors have been seeking help getting food for themselves and their families, turning to food banks and food pantries. However, on Friday President Trump agreed to reopen the federal government for three weeks as he and Congress continue negotiations over funding for the border wall, which the president has long-championed. This temporary solution means government workers who have been working without pay for the past 35 days will receive back pay and regular wages as government agencies would return to normal operations until Feb. 15. If a long-term deal isn't reached in February, many Americans will feel the strain as crucial assistance programs, such as the Supplemental Nutrition Assistance Program (SNAP), formerly known as food stamps, still face an uncertain future.
8. Student Protests for the Environment: Students and pupils demonstrate as part of the "Fridays for Future" protest with banners, on Jan 25, 2019, in front of the Economy Ministry in Berlin where the members of the coal commission meet. The so-called "Kohlekommission" (coal commission), a governmental commission for growth, structural change and employment is to announce a roadmap for exiting coal as part of efforts to make Germany carbon-neutral by 2050.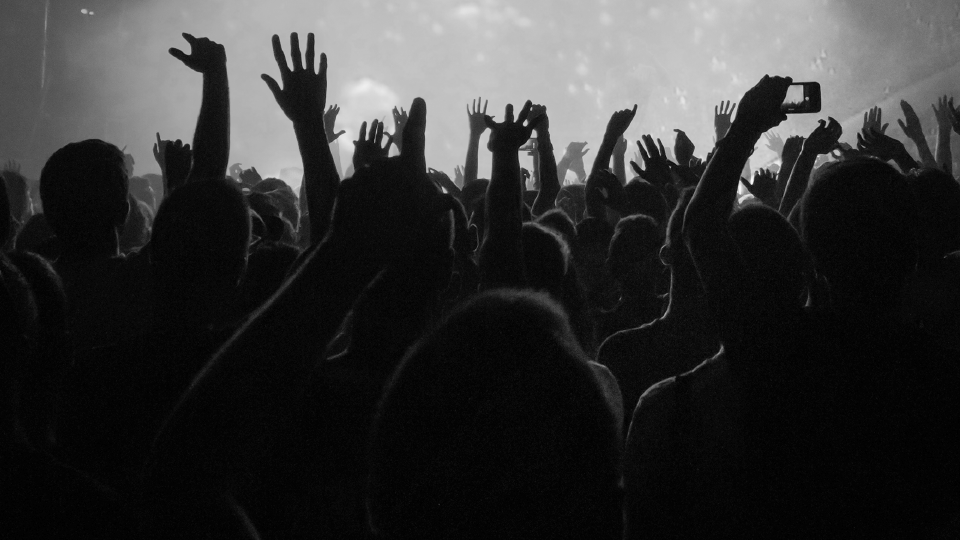 Image: Arnulfo Franco/AP
9. Pope Francis in Panama: People hold up their cellphones as Pope Francis rides his popemobile in Panama City, Jan. 24, 2019. Pope Francis has arrived in Panama amid a political crisis in nearby Venezuela, a migration standoff in the US, and tens of thousands of wildly excited young Central Americans welcoming him. Pope Francis called on Latin American leaders to stop corruption, gang violence, drug trafficking, and the killing of women that "plague" his home continent, while speaking in Panama City this week. An estimated 2,800 women were victims of femicide — killed because of their gender — in Latin America and the Caribbean in 2017, according to the UN's Latin American economic commission, ECLAC.
10. Education in Syria: Syrian children sit inside a classroom of the damaged Al Kefir school at Jisr al-Shughur in the rebel-held Idlib Province. More than 200 students are still going to the school despite the devastation caused by raids carried out by the Syrian government between 2015 and 2016. There are many casualties of any war, and education systems are often destroyed. Nearly 250 million children are living in countries affected by conflicts. Around 61 million children are currently out of school because they live in conflict and disaster zones, with young girls 90% more likely to be out of secondary school in conflict areas than elsewhere, according to UNESCO.
11. Nigeria Daily Life: Canoes abandoned by fishermen in the waterfront of Bariga fishing community Lagos are pictured on Jan. 22, 2019. Residents are complaining of being denied economic activities following demolition of their shanty slum and sand filling of waterfront by the authorities to reclaim the land.
12. Flooding in Indonesia: Indonesian soldiers evacuate flood-affected residents in Makassar on Jan. 23, 2019. At least eight people have been killed and thousands forced to evacuate their homes after heavy rain triggered devastating flash floods and landslides in Indonesia, authorities said on Jan. 23.
13. MLK Day: People visit the Martin Luther King Jr. Memorial in Washington, DC, on Martin Luther King Jr. Day on Jan. 21, 2019.