It's been almost two years since the murder of George Floyd sparked global protests and the Black Lives Matter movement swept across the world. 
For many, that summer in 2020 catalyzed a moment of reckoning with the workings of white supremacy and white privilege. Reading lists and resources related to racial equality multiplied as interest in the topic surged. Yet, that interest has since dwindled. 
Annual observances such as Black History Month and Indigenous Peoples' Day have driven subsequent smaller spikes.
But the fight for racial equity is not something that starts and ends with a singular one-time event; truly anti-racist work is a year-round endeavor. "Every day provides us with 1,000 different opportunities to choose racial justice," Key Jackson, senior director of movement and capacity building at the organization Race Forward, told Global Citizen.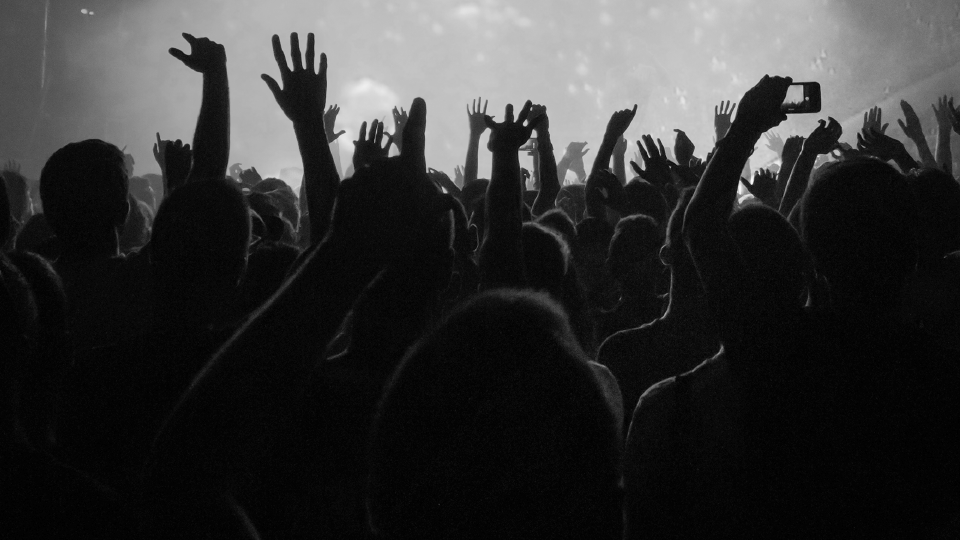 Caribbean abolitionist community organizer and multi-disciplinary cultural worker, Niki Franco, further underscored the importance of making sure the fight for racial justice remains a priority, saying: "White supremacy is not a one-time event, it's the culmination and constant evolution of a system that impacts our institutions, our interpersonal relationships, and our internalized narratives of self and others. With that in mind, a commitment to dismantling white supremacy is a life-long process."
We spoke to activists, organizations, and experts to find out more about how we can all be making racial equity a priority every day of the year.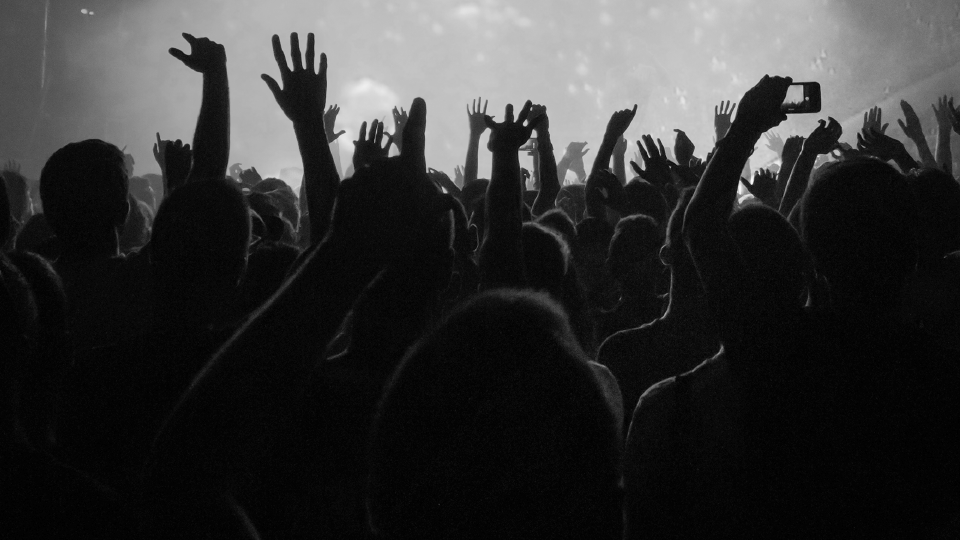 Photo: Nicole Combeau

1. Look at Yourself
Like most work, it starts with you. Key Jackson described how people can look at the personal decisions they make daily. One way to start could be making a list of the choices you make at work. For example, you could evaluate whose emails you tend to respond to fastest, or who you set up one-on-one meetings with, they said. Being aware of these tendencies can ensure you are making it a priority to hear and include the people of color you work with. 
Myisha T Hill, founder of Check Your Privilege, runs pay-what-you-can-afford community workshops designed to "heal our collusion with the interlocking systems of oppression".
"It goes without saying", Franco said, "that promoting justice must be an active verb. All of this requires an embodiment as well, that's to say: do not call the cops on Black folks, intervene when microaggressions are happening in front of you, have challenging conversations with your family members and close ones." 
2. Set Aside Time Every Day to Educate Yourself
Setting calendar reminders each day to dedicate time to educating yourself on racial equity can help people hold themselves accountable. Maybe that looks like setting up one hour a day for study, Jackson explained.
As for what to read, Franco suggests that people begin with Black liberation texts from Black revolutionaries and feminists such as Assata Shakur, Angela Davis, Malcolm X, Robin DG Kelley, bell hooks, June Jordan, Audre Lordge, Frantz Fanon, Cedric Robinson, Claudia Jones, Octavia Butler, and countless others. Racial Equity Tools, a resource from World Trust and partners, is another good place to start.
People can also consider joining an anti-racist book club or learning group. The Great Unlearn, set up by Rachel Cargle, is a self-paced, donation-based learning community committed to celebrating and highlighting academics of color. "I believe that knowledge leads to action," Cargle says. She describes it as "an online learning platform rooted in providing resources and critical discourse to aid in unlearning". 
3. Support Minority-Owned Businesses
COVID-19 hit everyone hard, but Black-owned businesses especially so. According to a report issued by the Federal Reserve Bank of New York in August 2020, an estimated 41% of them were forced to close their doors in 2020, compared to 17% of white-owned businesses during the same period. 
Jamii, the home of Black British creators and makers' products, houses everything from skincare to African prints.
Google also has a "Search for Black-owned businesses near you" function to make it easy for people to find and support Black-owned businesses.
By supporting Black-owned businesses, you're doing a couple of different things, Jackson explains. "You're saying that this business is valid, the way that this work is happening is important, this service is necessary and needed, and these are the folks who are able to provide the service."
You can also support East and South East Asian (ESEA) communities by visiting Sea + East, a platform for ESEA-owned brands.
4. Start Hard Conversations
The organization Amnesty International recommends that people call out and condemn racism when they see it.
Jackson adds that people of color also have to have these conversions and confront how racism shows up in their communities.
Race Forward's list of "10 Ways to Start a Conversation About Race" is a helpful resource.

5. Fill Your Feed With Anti-Racism
Chances are, you use social media or check your email everyday. Your media diet is as important to your mind as the food on your plate is to your body. If you are what you read, then fill your feed with people and organizations doing the work to dismantle white supremacy and push for solutions. 
Launched in June 2020, the Anti-Racism Daily is an independent media platform that provides education and actions to dismantle white supremacy. Through its daily newsletter, podcast, social media, and events, it rallies its audience to become more effective advocates for racial equity. Sign up to their newsletter to get their email in your inbox on the daily and subscribe to their free series reviewing the legacy and future of Black history in the US, 28 Days of Black History.
If you're more of a social media bunny, there are lots of educational accounts you can follow including Blair Imani, LandBack Baddie, Aja Barber (who works at the intersection of fashion, sustainability, and race), Bree Newsome, Ebony Janice, Equality Labs, and No White Saviors among others.  
An award-winning educator, historian, and influencer, Imani uses her TikTok account to share "Smarter In Seconds", a series of short educational videos on topics such as Cultural Race Theory, Anti-Asian Racism, and the Civil Rights Movement.
6. Open Your Purse
The Anti-Racism Daily suggests setting up a monthly donation to organizations that center Black well-being. Tiffany Turner-Allen suggests prioritizing organizations with Black executive leaders and Black board members. Think about local grassroots initiatives, including mutual aid networks. 
Franco says a great way to start is by "paying monthly dues to an organization that does grassroots work on supporting Black and brown communities — start by researching groups in your own city!"
You can also donate physical goods (like food or clothing) or your time (through skills-based volunteering and/or transportation).
7. Join a Protest
Peaceful protests have played a role in human rights movements around the world, from Civil Rights Movement marches in the US to the efforts to dismantle apartheid in South Africa.
If you plan on attending one near you, make sure you follow a few basic principles. 
Amnesty International recommends you plan ahead, bring a face mask, water bottle, snacks, first-aid kit, sunscreen, comfortable shoes, and other essential items.
Travel with a group of friends to stay safe if tensions escalate with the police and make sure you all know what to do if one of you gets lost.
Finally, make a sign, join the chants, show solidarity, and commit to doing the work in the long-haul. Franco adds: "Start and keep going. In the words of Harriet Tubman, 'if you want a taste of freedom, keep going.'"
8. Use Your Voice Online
Social media and activism have been inseparable since the 2010 Arab Spring demonstrations when social media was used as an instrumental tool in mobilizing the movement offline. Since then, movements across the globe have used hashtags to increase awareness of causes, from #LoveWins to #TimesUp.
In this interconnected world where millions of people might see your TikTok or a comment you made on Twitter, you have the potential to have a truly vast impact. But be sure to match your online activism with your offline action, as social worker and Black feminist writer, Feminista Jones, warns: "This performative ally stuff is not helping". She advises anyone participating in a social media trend to first research where it came from.
9. Take Action with Global Citizen
The human rights laid out in the UN's Global Goals — for nutrition, health care, education, employment, and more — are for everyone. Yet marginalized and minority communities globally are being denied these rights. Join Global Citizens around the world in taking action to help achieve the Global Goals and the human rights outlined by those goals equitably for all people, everywhere. You can start now, either by taking action here on our website, or by downloading the Global Citizen app.