---
Why Global Citizens Should Care:
The ongoing movement against police violence has lifted the voices of countless Black activists in the US and beyond who are providing crucial guidance in the fight for racial justice. The United Nations' Global Goals call for reducing inequalities worldwide and for peace, justice, and strong institutions. You can join us in taking action on related issues here. 
---
Black activists in the United States have been doing essential organizing, advocacy, and educational work for centuries. 
Their efforts have informed labor, feminist, LGBTQ+, environmental, and anti-poverty movements. 
Now, following the police murders of George Floyd, Breonna Taylor, Tony McDade, and more, as well as the subsequent uprisings they sparked, a new era of worldview-shifting anti-racism and activism seems to be blooming. Rarely before has the US seen such a broad, intersectional coalition of people embrace anti-racism and commit to doing the work it entails. 
Black activists — including Alicia Garza, Patrisse Cullors, and Opal Tometi, the founders of Black Lives Matter —  have long been the leaders of this movement. 
Here are 14 Black activists and authors whose work is especially urgent and necessary in the current discourse surrounding racial justice activism and organizing. Consider following, supporting, and amplifying their work — and learn from them every day. 
---
Rachel Cargle
(she/her)
Rachel Cargle is an academic, writer, and lecturer who seeks to educate the public on matters of racial injustice, systemic racism, feminism, white supremacy, and countless other issues. 
She developed "The Great Unlearn," an online learning platform to help people unlearn white supremacist and colonialist ideas while forming a broader and clearer understanding of history and society.
In recent weeks, her insights into the nature of police violence and white supremacy have become indispensable for millions of people worldwide. 
Follow her on Instagram, Twitter, Facebook, and her website. 
---
Charlene A. Carruthers
(she/her)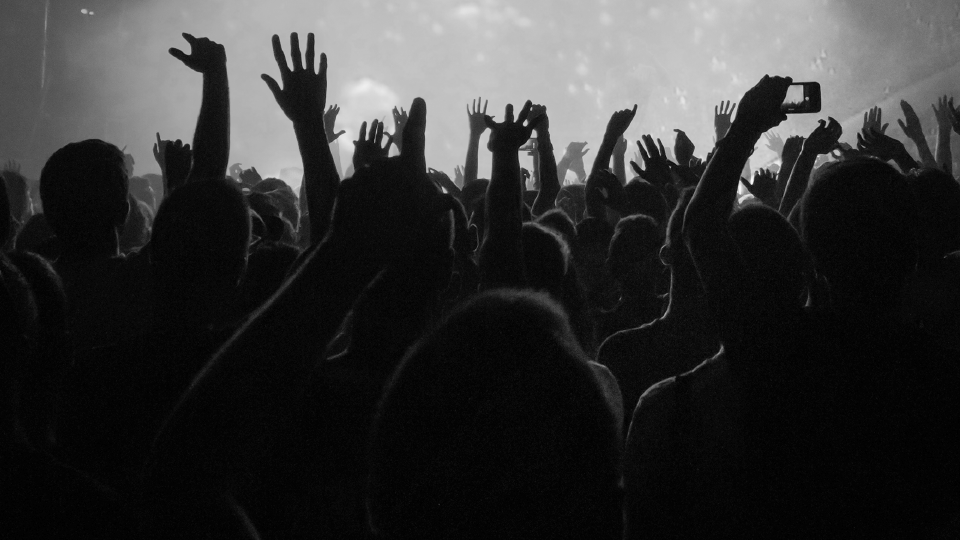 Charlene A. Carruthers, a "Black, queer feminist community organizer and writer," is dedicated to Black liberation. She tirelessly advocates within and across communities, bringing activists together to build power. 
Carruthers formed the Black Youth Project 100 to empower emerging Black activists across the country and has led campaigns for national organizations such as Center for Community Change, the Women's Media Center, and Color of Change.
She's currently the executive director of the Chicago Center for Leadership and Transformation, which seeks "to create a world free of capitalism, anti-Black racism, white supremacy, and patriarchy."
You can follow Carruthers on Instagram, Twitter, and Facebook, and find her writing here. 
---
D'atra Jackson
(she/her) 
💐Celebrate like it's the last days of the decade 🌹 pic.twitter.com/TmYt7olIZm

— Thug Black Feminist (@MerQueenGangsta) December 3, 2019
D'atra Jackson is the national director of the BYP 100. She became active in the Black liberation movement following the murder of Trayvon Martin and formed a chapter of BYP 100 in Durham, North Carolina, where she works on efforts to defund the police and calls for investment in Black and brown communities. 
"If there's anything that this moment is pushing us toward, it is demanding that we be more visionary, more caring, and more direct about what we want," she said in a recent Instagram video for BYP 100. "And what we want is to build black futures."
Jackson also brings her revolutionary politics to the Durham party scene as DJ MerQueen Gangsta for the Revolution. 
You can follow Jackson on Instagram and Twitter.
Lee Merritt
(he/him)
Justice demands that arrests be made immediately for the murder of #AhmaudArbery. #IrunwithMaudpic.twitter.com/0naWrt66lj

— S. Lee Merritt, Esq. (@MeritLaw) May 5, 2020
Lee Merritt is one of the foremost civil rights lawyers in the US. He has represented the families of Ahmaud Arbery, Attiana Jefferson, Botham Jean, and countless others as they seek justice after their loved ones were murdered by police. 
Merritt is an outspoken advocate for the need to defund and demilitarize the police and is a founding member of Grassroots Law, which seeks to radically reform the US justice system. 
You can follow Meritt on Instagram, Twitter, and Facebook. 
---
Niki Franco
(she/her)
The writer, activist, and community organizer Niki Franco creates educational resources that explore radical, liberatory politics under the name Venus Roots.
She hosts workshops and gives lectures that "navigate the current urgency around global solidarity, environmental and ancestral preservation, and strategies on building emotional and intellectual capacities to dismantle systems of oppression that inform and deform our current lives."
In her podcast, Getting to the Root of It With Venus Roots, she discusses topics such as the art world, the music industry, and abolitionist movements.
Franco is also the political education director for (F)empower Mia and a civic engagement organizer for the Miami-based organization Power U. 
---
Kendrick Sampson
(he/him)
Actor and activist @kendrick38 at today's #BlackLivesMattter protest outside Mayor Garcetti's house. #DefundThePolice#ProsecuteKillerCopspic.twitter.com/pdsazxbljW

— eric, at home (@MrEAnders) June 3, 2020
Kendrick Sampson is best known for his role as Nathan Campbell on the hit TV show Insecure. Off the screen, Sampson is an outspoken social justice advocate who is regularly on the front lines of protest movements. 
Sampson advocates for defunding the police, investing in communities, and combating the oppression that stems from colonial and capitalist forces. He recently wrote an op-ed for Complex about the need to be more open about mental health, especially during the twin crises of the COVID-19 pandemic and police brutality. 
You can follow him on Instagram and Twitter.
---
Aja Monet
(she/her)
Aja Monet is an activist, poet, and artist who explores themes of identity, material reality, economic inequality, and more. 
Her poetry celebrates the vibrancy of life, and encourages people to look beyond themselves to the wider world. Monet regularly speaks out against racial injustice and other systemic inequalities. 
You can follow Monet on Instagram, Twitter, and Facebook, and find her writing here. 
Blair Imani
(she/her)
I love to see my students learning 😭😌 pic.twitter.com/U2iy1Kq8eh

— Historian Blair Imani (@BlairImani) June 11, 2020
In a recent post on her Patreon channel and podcast America Did What?, Blair Imani deconstructs how anti-Blackness pervades the English language and common colloquialisms. 
Imani is a historian by profession and seeks to provide her followers with a fuller, more accurate understanding of history and the world around them. She's written the books Making Our Way Home: The Great Migration and the Black American Dream and Modern HERstory: Stories of Women and Nonbinary People Rewriting History. She's also an LGBTQ+ activist and proponent of international solidarity. 
In recent weeks, Imani has been a crucial voice in the anti-racist movement. 
You can follow her on Instagram, Twitter, and Facebook; check out her podcast here; and follow her work here. 
---
Samuel Sinyangwe
(he/him)
30 years old.🍾 pic.twitter.com/slqgeNrhJQ

— Samuel Sinyangwe (@samswey) May 13, 2020
The data scientist and activist Samuel Sinyangwe has become an indispensable resource in the current movement against police brutality.
The co-founder of Campaign Zero, a nonprofit that seeks to end police violence through detailed policy solutions, Sinyangwe provides easy-to-understand and heavily researched graphs, articles, and other content for his followers. In recent weeks, he's been providing essential information on city budgets, how police can be defunded, and proven alternatives to the current system of policing. 
For those who are interested in research-based solutions to stop police violence, here's what you need to know - based on the facts and data. A thread. (1/x)

— Samuel Sinyangwe (@samswey) October 6, 2019
You can follow him on Instagram and Twitter. 
---
Ericka Hart
(she/they)
#IAmNonbinarypic.twitter.com/xziDx3MUde

— Ericka Hart (She/ They) (@iHartEricka) January 10, 2020
Ericka Hart is a sex educator, writer, and radical social justice advocate. She's an adjunct faculty member at Columbia University's School of Social Work and also teaches online courses on racial and social justice, gender, sexuality, health care, and more. 
Hart is a bilateral breast cancer survivor who seeks to bring visibility to this identity, along with her identity as a queer black femme. Hart also helps people find ways to heal from trauma in both personal and systemic ways, and gives lessons on informed consent.
As the current protests against police violence broadens to include other forms of discrimination and injustice, Hart is providing essential perspective and insight into what holistic justice and liberation look like and how white supremacy can be dismantled.
You can follow Hart on Instagram and Twitter; find her courses here; and check out her podcast, Hoodrat to Headwrap. 
---
Ibram X. Kendi
(he/him)
In times of unbelievable peril, there can be moments of unbelievable joy. Who would have thought two non-readers as teens would one day produce a book for teens that debuted at No. 1 @nytimes Bestseller List? Shocked and so grateful for being able to work with @JasonReynolds83! pic.twitter.com/a0SC9LIQkI

— Ibram X. Kendi (@DrIbram) March 18, 2020
Ibram X. Kendi has written one of the canonical anti-racism books, How to Be an Antiracist, which has become a highly sought after book in recent weeks. 
"Being an anti-racist requires persistent self-awarenss, constant self-criticism, and regular self-examination," Kendi wrote. 
The historian and author is the founding director of the Antiracist Research & Policy Center at American University, and won the National Book Award for his book Stamped From the Beginning: The Definitive History of Racist Ideas in America.
You can follow him on Instagram, Twitter, and Facebook, and follow his work here. 
---
Indya Moore
(they/them)
Reposted from @willyvanderperre These last two weeks have been a wake-up call to people all over the globe.
The pandemic called racism, in any shape or form, needs to be stopped.
While we wait and hope on actions from governments all over the world, we protest, pic.twitter.com/w5Imo8aScK

— INDYA (@IndyaMoore) June 10, 2020
The Afro-Taíno actor, model, and activist Indya Moore is a staunch advocate for LGBTQ+ rights, anti-racism, and international solidarity, and speaks out against all forms of systemic oppression.
They have dedicated their social media accounts in recent weeks to sharing resources on how to get involved in the movement to defund police, embrace anti-racism, and protect trans people. They also accept and redirect payments through Cash App to various organizations and activists. 
Moore has drawn organizing and activist insights from the LGBTQ+ movement in the 1980s, which heroically fought for AIDS to be recognized as an epidemic. They play Angel Evangelista in the Netflix show Pose, which explores the era. 
You can follow Moore on Instagram and Twitter.
Lindsey Peoples Wagner
(she/her)
Lindsey Peoples Wagner has spent the past year and a half turning Teen Vogue into a one-stop-shop for politics, activism, and the brand's trademark takes on fashion and culture. As the youngest editor-in-chief at Condé Nast, she's worked to improve the magazine's Black, Indigenous, and People of Color (BIPOC) representation in terms of bylines, hiring decisions, and fashion spreads.  
In recent weeks, Teen Vogue has focused primarily on covering the Black Lives Matter movement, highlighting important BIPOC voices.
Peoples Wagner is taking part in the #ShareTheMicNow social media campaign, in which prominent white celebrities and activists hand over their social media accounts and platforms to Black activists and educators for a day. She'll be taking over the account of fashion icon Diane von Furstenberg.
You can follow Peoples Wagner on Instagram.
---
Ijeoma Oluo
(she/her)
When we say Black Lives Matter, we better mean ALL Black lives.

Black women's lives, Black trans lives, disabled Black lives, queer Black lives - EVERY BLACK LIFE

If you aren't here for all of us then you aren't here for Black people.

— Ijeoma Oluo (@IjeomaOluo) June 4, 2020
Ijeoma Oluo's So You Want to Talk About Race is another book that has been featured on essential-reads lists in recent weeks. In the book, Oluo explores race from a range of different angles to empower people to more confidently talk about issues such as white privilege and intersectionality. 
Oluo writes for a number of publications, including the Guardian and the Stranger, and regularly travels across the US for speaking tours. 
You can follow Oluo on Instagram and Twitter, and read her work here.