---
Why Global Citizens Should Care
Low-income communities of people of color like Newark are often exposed to dangerously high lead levels in the water. To end poverty by 2030, we need to guarantee sustainable water and sanitation management for all. You can join us and take action on this issue
here
. 
---
The advocacy group Newark Water Coalition gave attendees at the MTV Video Music Awards on Monday night more to think about than Missy Elliott's comeback. 
At the first VMAs held in Newark, New Jersey, protesters and members of the coalition rallied outside the Prudential Center with signs that read "Get the Lead Out" and "Clean Water For Newark Now." They were drawing attention to the city's water crisis that has caused ongoing water contamination issues in an estimated 18,000 local homes, according to Patch. Police arrested five people during the protest.
Sabre Bee, co-founder of the Newark Water Coalition, told Global Citizen that the group wanted to use the rally to spread information about the crisis and hold the government accountable after city officials introduced a new plan to address the issue earlier on Monday.
New Jersey Governor Phil Murphy and Newark Mayor Ras Baraka announced that Newark will take out a $120 million loan from Essex county to replace the city's lead pipelines that have contaminated the city's water supply, in less than three years, according to CBS New York. Initially, the city had suggested a plan that would require homeowners to spend between $1,000 and $1,500 to fix their pipes, according to Gothamist.
Protesters were skeptical of city officials who, after downplaying the situation, now claim they are going to fix it quickly. 
Read More: 6 Young Women Fighting for Water Access Around the World
Newark's water crisis has been building for years. In March 2016, Newark shut down drinking water in 30 public schools after annual testing found elevated lead levels, according to the Guardian. Lead levels in Newark's water spiked in 2017 when chemicals meant to prevent lead from entering the water supply through lead pipes stopped working at one of the city's two water treatment facilities. The city still told residents the water was "absolutely safe to drink," even though a team of experts had previously warned them of the risks, according to NJ Advance Media. 
Officials didn't act until on Aug. 9. the Environmental Protection Agency requested that Newark start distributing bottled water after tests revealed two of the three water filters the city didn't work properly. Since then, residents haven't received the water filters or bottled water they were qualified for and lead testing in homes hasn't been up to par, according to Newark Water Coalition. 
August 26, 2019
Hey @vmas, while celebrities and attendees are assured that the #NewarkWaterCrisis won't affect their fun, city residents need #CleanWaterForNewark#CleanWater4Newark. There is #NoSafeLevelofLead! pic.twitter.com/SiFMje0WAb

— Emily Brooks (@emilybrooks89) August 27, 2019
One mother told Gothamist her son's blood has already been found to have high levels of lead. Lead poisoning in children can cause lower IQ and hyperactivity, slowed growth and anemia, and in rare cases, lead ingestion has also resulted in seizures, coma, and death. 
Officials are continuing to perform lead testing in Newark to mitigate risks. Mayor Baraka announced on Monday that the city is now conducting tests in the 225 homes that use the city-provided water filters to see if the earlier results, which suggested they didn't work, were a mistake. Until the new results are released, residents must rely on drinking and cooking with bottled water indefinitely. 
Newark Water Coalition's Bee spoke with Global Citizen about organizing the VMA rally and what's next for the advocacy group.
Global Citizen: Why did you decide to organize the rally last night at the VMAs?
Sabre Bee: We knew that all eyes would be on Newark for the VMAs. We just knew we had to be out there where there were already going to be cameras, there were already going to be people from different states, and maybe even some celebrities would see us and catch wind of what's going on. They're all here partying in Newark and maybe not aware that a public health crisis is happening right now with lead and other contaminants in the water. 
Would you say it was a successful rally?
I would definitely say that we made a statement to the city and to the people who live here and the people who were visiting. 
We surrounded the Prudential Center, and we got people who were standing in line, we had them tag us, some people took pictures or our banners, of our signs, and then we were able to get some projections onto the Prudential Building with our hashtag [#cleanwater4newark]. For people who were outside, anyone from any building looking at Prudential saw our hashtag and our name up there.
What kind of responses did you get? 
People are shocked — a lot of people are shocked that the VMAs were here and people were not made aware of what else was going on in Newark. I mean, it's strategic — [if] you want people to come to your city and spend money, you don't want to scare them off that the water is unsafe to drink and that the administration isn't answering ... that call from residents. 
There was so much misinformation going around as the city scrambled to get good PR before the VMAs that it was very infuriating and people didn't know what to believe. We really need to control the narrative that is given to people so that they can keep themselves and their families safe, and do what they need to do for themselves, even if the city isn't going to provide solutions to reduce their intake of lead.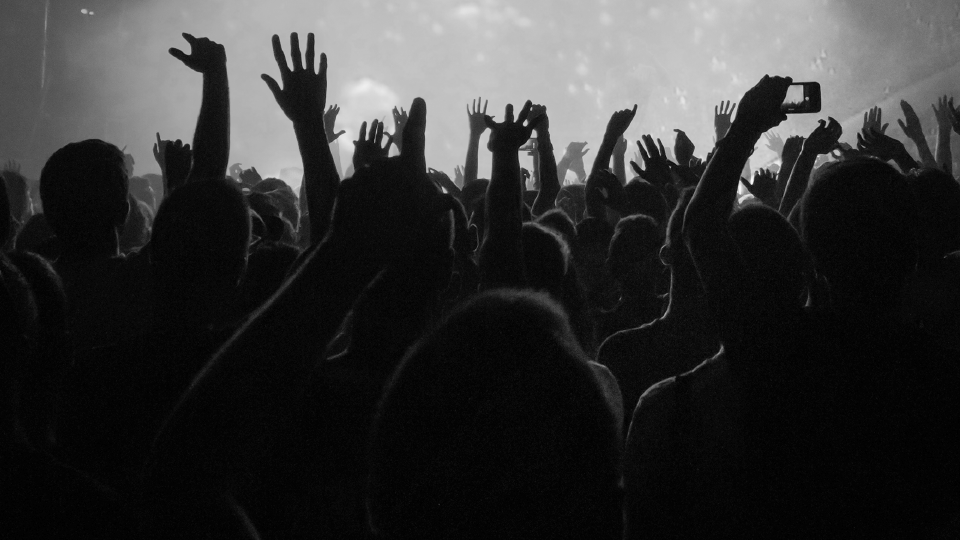 Flint still doesn't have clean water. We're using that as an example to rally and organize here so we don't have to wait another seven, eight, 10 years for them to break ground and start doing the infrastructure work that needs to be done. 
The mayor announced on Monday that there's this $120 million loan to fix this over the course of three years, but what does Newark Water Coalition still want to see? 
There's a definite mistrust in what's happening. Testing has been done wrong, and we believe deliberately, to dilute and produce underwhelming lead.
When the city tells us, 'We're going to roll out this program, break ground, and replace these pipes, and it's not going to cost homeowners anything,' conveniently on the day of our rally, we say, show us. We want dates and times, we want neighborhoods. We want full transparency from the city and the administration about how this is going to be done, step by step, week by week, house by house, pipe by pipe. Without a watchdog, the city is liable to not do anything.
Even today, when they say they are going to fix these problems, that's still three years. How are you making sure that people are safe? These faucet filters aren't cutting it because the people who are installing them are not experts. There's so much error that can happen. We need point of entry filters, we need filters for the entire house so you can brush your teeth and shower in water that doesn't scare the hell out of you. Right now people are getting one faucet filter for their kitchen, and maybe I'm using it in the kitchen but what about on my body and to brush my teeth? What about the water that's going in and out of my toilet and corroding my pipes? Lead corrodes pipes. Homeowners now have to deal with the purchase they made and it's now being corroded by the city's negligence. 
Is there anything else you want to say about the crisis?
A lot of people are dead scared. The Newark Water Coalition is doing its best to shake off that helplessness and that apathy and redirect it into something that's powerful and long-lasting. Aside from the very practical things, like getting the logistics handled when it comes to filters and replacement, just tackling real ecological grief that people have, like clearing up all the misinformation and providing education and providing people to get their bodies tested for lead. 
This interview has been edited and condensed for clarity.