---
Why Global Citizens Should Care
People who are LGBTQ+ face violence and discrimination around the world. Victor Madrigal-Borloz represents these communities with his vital role at the United Nations. He is also part of the Prize for World Leader judging committee, which helped decide this year's award winner. Global Citizen Prize honors leaders across government, business, entertainment and the arts, philanthropy, and more, as well as Global Citizens and young people dedicated to achieving the UN's Global Goals. Join us in celebrating those who are taking action to help create the world we want here.
---
LGBTQ+ communities face daily discrimination, violence, and an increased risk of living in poverty. Meanwhile, equal access to education, health, and employment are just some of the rights that have to be fought for every day.
Victor Madrigal-Borloz is the United Nations Expert on Sexual Orientation and Gender Identity and a vital voice in the fight for LGBTQ+ rights. 
The lawyer from Costa Rica has an important role at the UN: to represent and assess the implementation of existing international human rights instruments related to the means of overcoming violence and discrimination against people on the basis of sexual orientation or gender identity.
While some countries around the world are working to recognize the rights and improve the quality of life of LGBTQ+ communities, there is still a lot of work to be done. The United Nations called this year for an end to violence and discrimination against LGBTQ+ people around the world.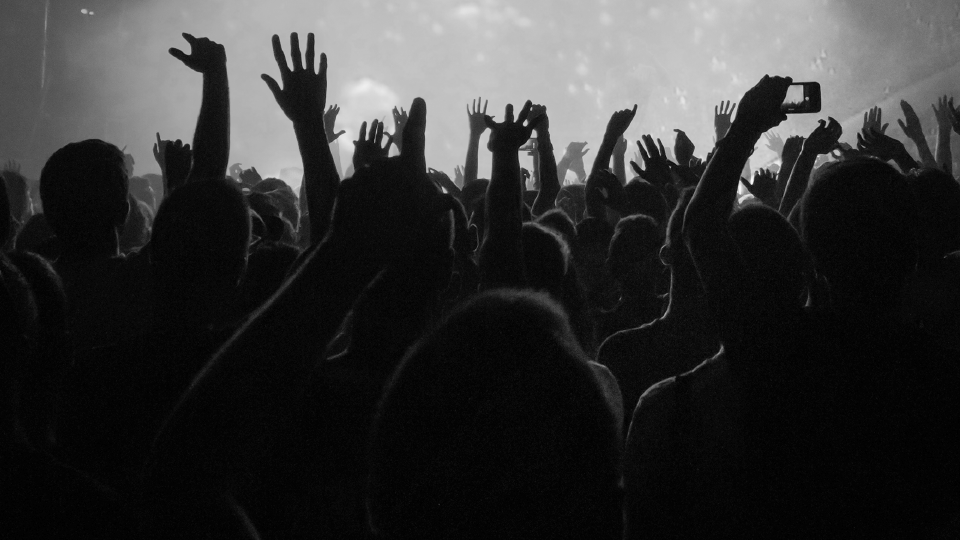 Image: ILGA ASIA
UN Secretary-General António Guterres encouraged countries to support peace and equality for gay and transgender people across the globe, noting that the COVID-19 coronavirus pandemic has only increased the vulnerability of the LGBTQ+ community. 
This December, at the Global Citizen Prize award ceremony, the Global Citizen Prize for World Leader will celebrate a political figure who advocates for and has implemented policy changes that have improved the lives of those living in poverty. 
Madrigal-Borloz is a member of the Global Citizen Prize judging panel this year and helped select President of the European Commission Ursula von der Leyen as the 2020 Global Citizen Prize for World Leader winner.
To find out more about his role at the UN, strong leadership, and the issues facing LGBTQ+ communities globally, Global Citizen spoke with Madrigal-Borloz ahead of Global Citizen Prize, which will broadcast and stream around the world from Dec. 19. You can find out how to watch, wherever you are, here.
Global Citizen: Why do you think it's so important to honor world leaders who are working for the benefit of the world's most vulnerable? 
Victor Madrigal-Borloz: This year, humankind faced a challenge of unprecedented proportions. The pandemics impact has been felt in public health, economic stability, social life, and the mental well-being of people around the planet. 
It has also shown us the depths of social inequality and the perversity of a system that tends to further harm those who are already more vulnerable. It is during these moments that we have a deep need for the leadership of people who are committed to building a world that is more just, equal, and diverse. 
That is true for people who occupy high-level political positions, and it is equally true of community and local leaders. People who dare to imagine a future that is more equal than the one we had before 2020. Those are the people we should rally behind, support, and strengthen — because they also cannot achieve that kind of transformation alone.
Right now, what are the main challenges for the LGBTQ+ community around the world?
Despite important progress recently, LGBTQ+ persons are still criminalized in 69 countries around the world. That means that, as of today, a mind-boggling 2 billion people live in criminalized environments. 
An important part of my job is to dialogue with world leaders to show that it is impossible to align anti-LGBTQ+ policy or legislation with the international human rights framework. 
This work becomes harder with the surge of populist politicians who, in the midst of acute social-economic crises, stoke anti-LGBTQ+ sentiment to harness power for their own political gain. 
In situations of complete exclusion, some states refuse to even acknowledge the existence of LGBTQ+ individuals, or to accept that they are good citizens and important contributors to society. That scenario can create a difficult starting point when trying to establish an open and fruitful dialogue.
How have things changed around the world in terms of LGBTQ+ rights? And in Latin America?
I believe that few social issues have evolved as much as LGBTQ+ rights in our lifetime, and this is a change that many of us have seen effectuated in the course of our lifetimes. 
Many of us were born in a world where criminalization and pathologization [the treatment of a health or behavior condition as though it were a medical condition] made stigma and discrimination a state-sponsored policy. 
During the course of our lives, we have seen decriminalization, depathologization, progressive laws for self-determination of one's gender identity, as well as legislation recognizing the legitimacy of same-sex relationships and families around the world. 
Latin America has been and will continue to be crucial in making all of this progress a reality. Actors from the region have always been at the forefront of international debates around the issue and were fundamental in creating the mandate I serve today.

Are you optimistic that things will change and the living conditions for the LGBTQ+ community will improve? What more do you think world leaders can do to deliver real change for people?
We cannot have a just and prosperous world without the active contribution of LGBTQ+ people to the social fabric. When a country precludes LGBTQ+ people from living a happy productive life, it is not only ruining its ability to be a fair society: it is also shooting itself in the foot by harming its own chances of social and economic success. 
That is the message I have put out since the beginning of my tenure and is why I will continue to take issues like decriminalization as a priority for this mandate. Important results have started to come from different fronts of that work. 
Let's all work together for a world free of criminalisation of sexual orientation and gender identity by 2030! #IESOGIhttps://t.co/ewWqxlQgJl

— Victor Madrigal-Borloz (@victor_madrigal) November 17, 2020


What more do you think world leaders can do to deliver real change for people?
At the start of this year, I issued a global call to end practices known as conversion therapy — with several countries already committed to work towards that goal, and other actors like Germany, Albania, and Mexico City have already established concrete measures to end it. 
Many of the progressive laws I have mentioned before were pioneered by Latin America. However, the region also has a staggering rate of violence against LGBTQ+ persons, particularly when we speak of the murder of trans women. There is still much work to be done, but I am sure progress will only continue.
The Global Citizen Prize award ceremony — which will premiere around the world from Dec. 19 — will also see performances from Alessia Cara, Carrie Underwood, Common, Gwen Stefani, John Legend, JoJo, and Tori Kelly; and feature presenters including John Oliver, Katie Couric, Miley Cyrus, Nick Jonas, Nikolaj Coster-Waldau, Oprah Winfrey, Priyanka Chopra Jonas, and Usher. 
You can find details for how to watch, wherever you are in the world, here. 
---
Join Global Citizen in December 2020 to celebrate the leaders among us who have stepped up against a backdrop of unprecedented global challenges to take action for the world we want — a world that is fair, just, and equal.
The broadcast and digitally streamed award ceremony will also feature inspirational stories of human strength and unforgettable performances that will bring together artists, activists, and global leaders to remind each of us that, together, we will come out of this year stronger. Find out more about the Global Citizen Prize here.