---
Why Global Citizens Should Care
Global Goal 4 aims to ensure inclusive and equitable quality education and promote life-long learning opportunities for all. UNHCR, the UN Refugee Agency, offers humanitarian help that is incredibly necessary in one of the fastest-growing humanitarian crises in the world, especially to those children who left school to start new lives in a different culture. You can learn more about the issue in episode 3 of
ACTIVATE: The Global Citizen Movement
, and join us in taking action on these issues
here
.
---
The humanitarian crisis in Venezuela is one of the worst and fastest-growing that the world has seen in recent years. Refugees who walk for months, with no food or water, just to seek help and the opportunity for a better life in nearby countries, are part of a situation that requires help and urgent action.

And children are, without a doubt, among the most harmed by the crisis. They usually have to leave school to start long journeys with their parents in order to survive, disrupting their right to education.

In the third episode of ACTIVATE: The Global Citizen Movement — a six-part documentary series developed by National Geographic and Procter & Gamble, in partnership with Radical Media and Global Citizen — actress and Global Citizen Ambassador Rachel Brosnahan, Global Citizen CEO Hugh Evans, and Global Citizen Senior Director of Global Policy and Government Affairs Madge Thomas visited the border town of Tumbes, Peru.
In the episode, they listened to the stories of Venezuelan refugees — and those children whose lives were recently affected by mudslides — who could finally rebuild their lives and find safe places to study, thanks to Education Cannot Wait.
Education Cannot Wait (ECW) is a fund working to ensure that every child affected by conflict or crisis has access to a safe, free, and quality education by 2030.
Belated thank you to Rep @NitaLowey for hosting me + @glblctzn with education champions @mariodb@RepLoisFrankel & @RepGraceMeng. We spoke about the Venezuelan refugee & other crisis affected families I met in Peru and asked Congress to increase support for @educannotwait. pic.twitter.com/N3dyLPJIq7

— Rachel Brosnahan (@RachelBros) March 23, 2019
Global Citizen spoke to Regina De La Portilla, associate public information officer at UNHCR, whom you can see in the third episode of ACTIVATE, airing Thursday, Sept. 19, on National Geographic and online.

---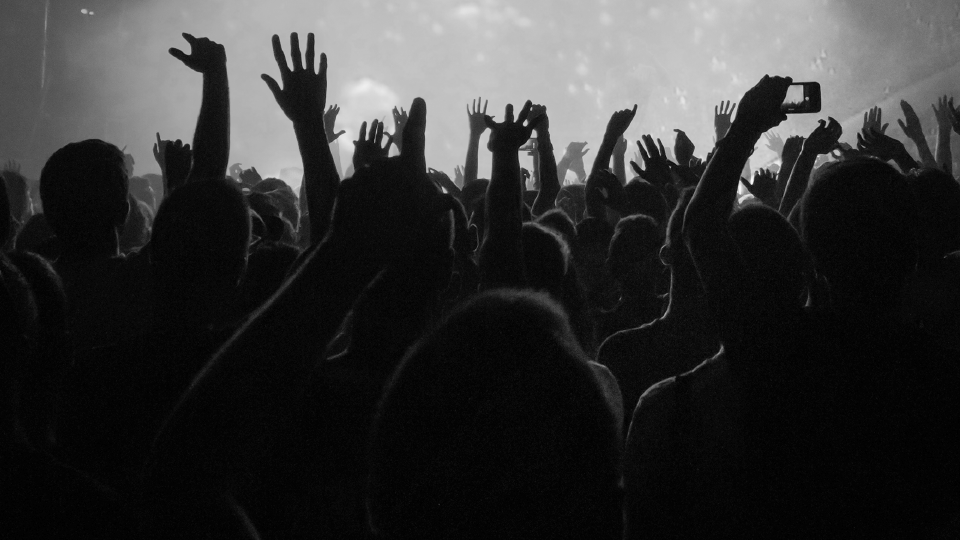 Image: Ryan Gall/Global Citizen

GLOBAL CITIZEN: How many Venezuelan refugees enter Peru every day?

Regina De La Portilla: More than 280,000 Venezuelans have applied for refugee status in Peru, making it the first destination country for asylum seekers from Venezuela in the world. In addition, with more than 860,000 Venezuelans, it has become the second country receiving the Venezuelan population worldwide.
At the beginning of 2019, about 2,000 Venezuelans per day entered Peru. Every day more families arrived with children, and each time with fewer resources. Many are in need of immediate humanitarian assistance. They arrive after weeks, sometimes after months of walking through Colombia and Ecuador, eating [very little].
Since the implementation of the humanitarian visa requirement for the entry of Venezuelans in Peru, the number of people who regularly enter the country has decreased. However, there are many people who, unable to obtain the required documentation, are forced to use dangerous and informal routes, putting their lives in danger, to reach a safe place to survive. This makes them more vulnerable to traffic networks and deals.
Ninety percent of refugees seeking asylum in Peru at this time are from Venezuela. How does UNHCR help them, and how do you work with them so they can adapt?
Given the increase in arrivals of Venezuelan people requesting refugee status in Peru, UNHCR established a permanent presence in 2018, and in less than a year we opened five offices, in Lima, Tumbes, Tacna, Cusco, and Arequipa.
At UNHCR, we work to complement the impressive efforts of national and local authorities, and in an articulated way with our partners, civil society organizations and other United Nations agencies. Our work in Peru is aimed at providing assistance to people in need of international protection and the Peruvian communities that host them.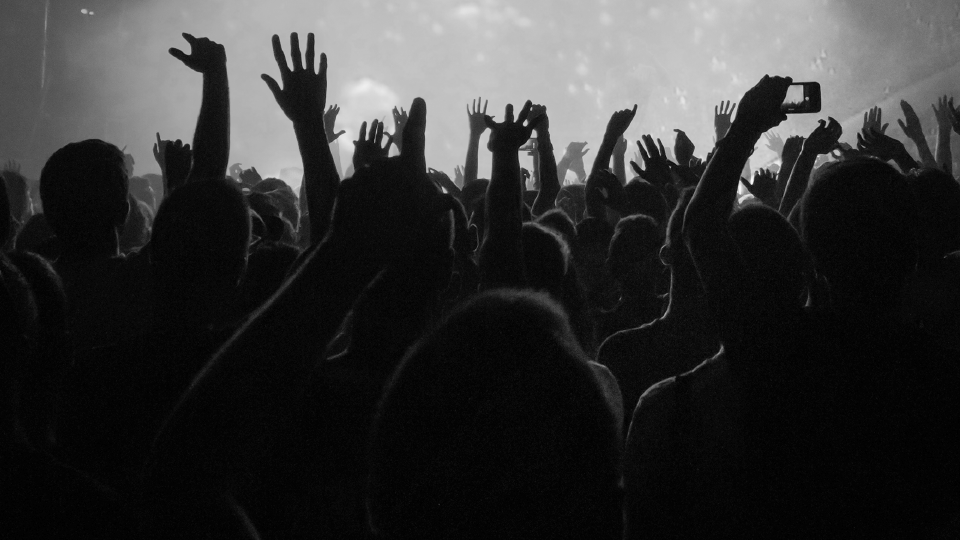 Image: Ryan Gall/Global Citizen
What are those key lines of work?
We have four key lines of work in Peru:
Coordination: In Peru, UNHCR co-leads with the International Organization of Migration (IOM), the Refugee and Migrant Working Group, consisting of more than 40 members that include civil society organizations, international organizations, and UN agencies, and articulates the response for Venezuelan people in the country, with special focus on strengthening the communities that host them.
Humanitarian assistance: Given the pressing needs of the Venezuelan population that arrives in Peru, UNHCR and our partners are offering humanitarian assistance. This includes emergency medical assistance, basic medical assistance, shelter support, transportation, and food. Additionally, a multi-purpose humanitarian assistance project has been initiated, which allows Venezuelan people to use financial resources to meet their basic needs.
More than 40,000 people have received help, more than 5,000 people have received medical assistance, more than 10,000 people have spent the night in the border shelters, and more than 3,400 multipurpose cards have been delivered.
Protection: Something very important is that refugees and migrants have adequate documentation for their protection and access to basic services. UNHCR works closely with the Special Commission for Refugees of Peru so that applicants for refugee status have their applicant's card as soon as possible, so they have the right to access livelihoods, for example. For this, we work on updating the system and the software used for registration. Thanks to this process, more than 23,000 cards have been delivered in recent months. We have also worked to support the National Superintendence of Migration.
In addition, we work to recognize the fundamental rights of people and have access to basic services. That is why we work and support the Ombudsman's Office, which has been able to hire 10 new officers for different parts of the country that can help refugees, migrants, and Peruvians.
UNHCR also works to reduce gender-based violence through different programs and with different specialized partners. Just as we also work with our partner PROSA, with whom we support the LGTBI community and people with HIV.
How is the process in which you help them to integrate into the community?
[The fourth key line of work is] Integration: UNHCR works through community-based protection. This means that we work with the receiving communities to identify risks, explore their causes and effects, and decide together how to prevent and respond to them.
Much of our work is oriented to help refugees integrate. We have different empowerment projects and an awareness campaign called TuCausaEsMiCausa. More than 8,000 people have participated in TuCausaEsMiCausa integration activities.
We also work on livelihood issues to promote the economic inclusion of people forced to leave their homes or their countries, to have a decent life, and to reduce the burden on the host state. We create alliances with the private sector, we train companies on hiring issues, we support small entrepreneurs with resources, we strengthen incubator projects and NGOs of refugees and migrants, among others.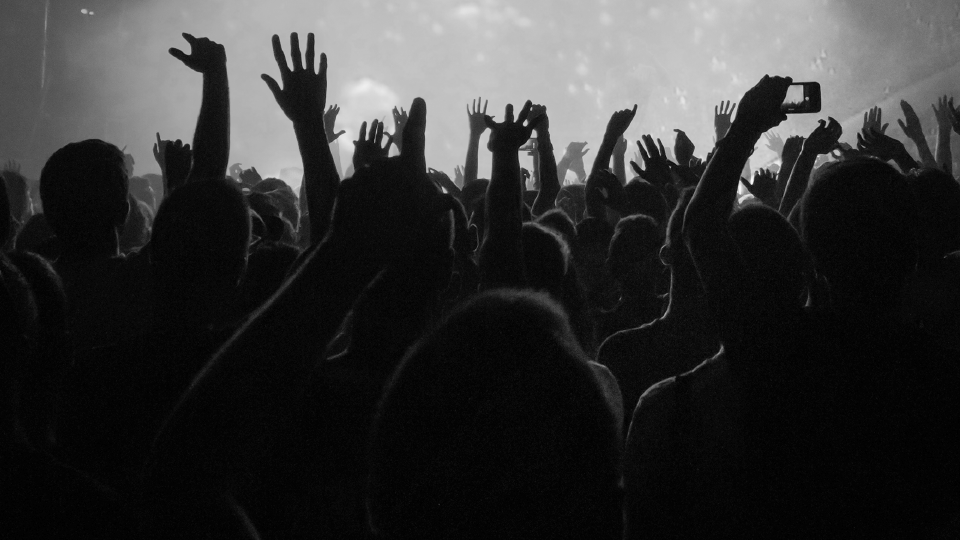 Image: Ryan Gall/Global Citizen

Children who experience a traumatic situation in the region usually stop attending school and do not receive the necessary support. How does UNHCR help in that situation? 
More than 20% of Venezuelan people in Peru are children and teenagers. They have had to leave their homes, their schools, and their lives because their parents were forced to leave their country in order to survive. This situation and the trip generate a trauma for children and their families. Therefore, it is essential to support their integration.
In the case of Peru, we are supporting a state program called Lima Learn. This program seeks that no child is left without studying, no matter where it comes from. From UNHCR, we have been supporting this state program with our technical advice, and with resources. A few days ago we delivered more than 800 school kits for vulnerable Venezuelan and Peruvian girls and boys who belong to this program.
Another example of our work is that of the Integration Fairs that we carry out with our partners. We call them Creando Juntos (Creating Together) because the idea is for girls, boys, and their families to share their knowledge and skills. In these fairs, the traditions are exchanged and thus typical dances of both countries are learned, they share typical dishes of Venezuela and Peru, and create artistic experiences together. We held the last fair in Arequipa, where more than 400 people participated. In this fair a Venezuelan brigade, called Gracias Causa [causa means friend in Peruvian slang], part of our #TuCausaEsMiCausa campaign, surprised the school by renewing the schoolyard, painting a giant chess, and a mural.

Regarding the psychosocial aspect, how is the integral work done so that children can be integrated back into the educational system without problems?
To extend the protection of children and adolescents, we work with our partner Plan International. With them, we are implementing protection days for children with an interactive book called Mi Viaje. This book allows girls and boys to share their emotions with people who specialize in child protection. They draw the experiences lived on their trip, what they liked most, what they didn't like, and even what scared them. It is an important psychosocial support tool to treat trauma and help them feel better when they arrive in their new country.
Likewise, we are about to launch a storytelling initiative for schools, based on a children's story called "Pavilion and Its Great Nose." This book helps children understand what it means to have to leave their country. The main objective is that the children of the communities that receive it can feel for a moment what refugees and migrants feel. This helps strengthen solidarity, reduce discrimination and rejection.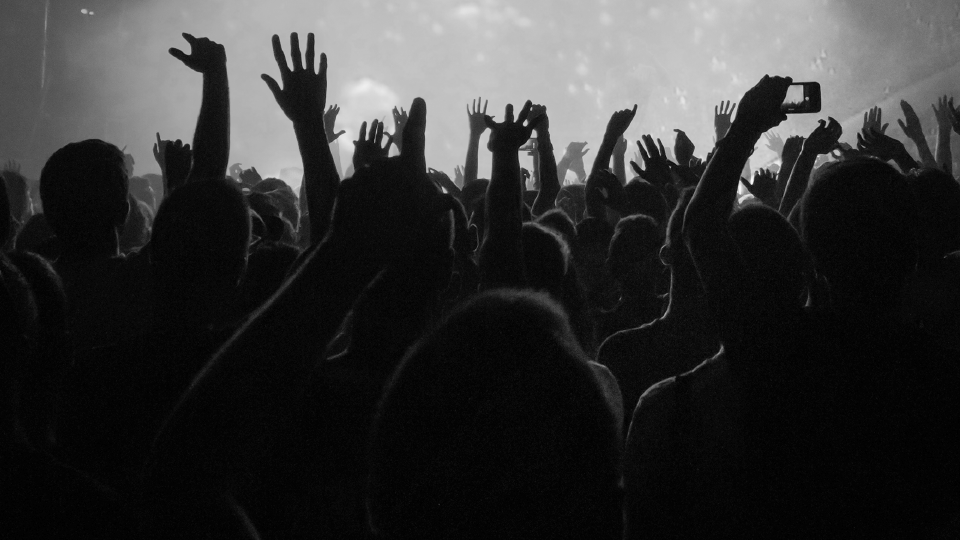 Image: Ryan Gall/Global Citizen

In the case of Venezuelan children, many are forced to work to get out of poverty. How do you and UNHCR or other programs, together with their parents, work to reintegrate them into the education system?

At UNHCR, we are working to reduce the vulnerabilities of Venezuelan refugees and migrants. We are expanding our presence to provide guidance and information so that Venezuelan people can meet their basic needs and access rights. Last week, we have opened three new refugee and migrant support centers in Lima, the CAREMI. Here we provide information to families so they know how and where to enroll girls and boys in schools.
With the help of our partners, we have been able to accompany many girls and boys to be enrolled in the schools. In Tumbes, for example, with Plan International, we have a project with teen promoters that help us guide Venezuelan and Peruvian people. They inform them about their rights and responsibilities, both for adults and children. In some cases, they have also helped to refer families where sons or daughters did not attend school so that the competent organizations help them enroll the little ones. Thanks to the success of the project, it is now also being developed in Lima and Arequipa.
Can you tell us more about how UNHCR and the government of Peru have managed to change the lives of so many Venezuelan refugees and have assisted them in one of the most complex migration processes in the region?

Peru was the first country in Latin America to introduce a measure [Permiso Temporal de Permanencia, or PTP] that allows people to access fundamental rights such as education. More than 400,000 have been able to access this status. This measure marked an important moment in public policy regarding the protection of Venezuelan people. Other countries have also introduced similar measures since then, such as Colombia and Brazil.
At UNHCR we continue to support the government and hope that, despite the elimination of the PTP, this good practice of having a permit that allows the [integration] of people in the country and allows them access to fundamental rights is maintained. People who do not have access to [integration] are exposed to greater risks, such as sexual exploitation, forced labor, violence, and discrimination. Therefore, it is essential for UNHCR to find immigration solutions to reduce the vulnerability of Venezuelan people.
Right now, Venezuelan refugees and migrants are being given a lifeline, an opportunity to live with dignity and to rebuild their lives to achieve their dreams.
The proof that the generosity in the reception has changed their lives is that they have already joined more than 200 volunteer brigades to show the Peruvian people that they are grateful, and above all that they can contribute to this country. Causa brigades bring together doctors who support vulnerable communities; stylists and barbers who give free haircuts to girls and boys; beach cleaning days; and working days at school infrastructure, among many others. At UNHCR, we support them with resources and technical assistance so that they can carry out these actions that have a great impact on their host communities.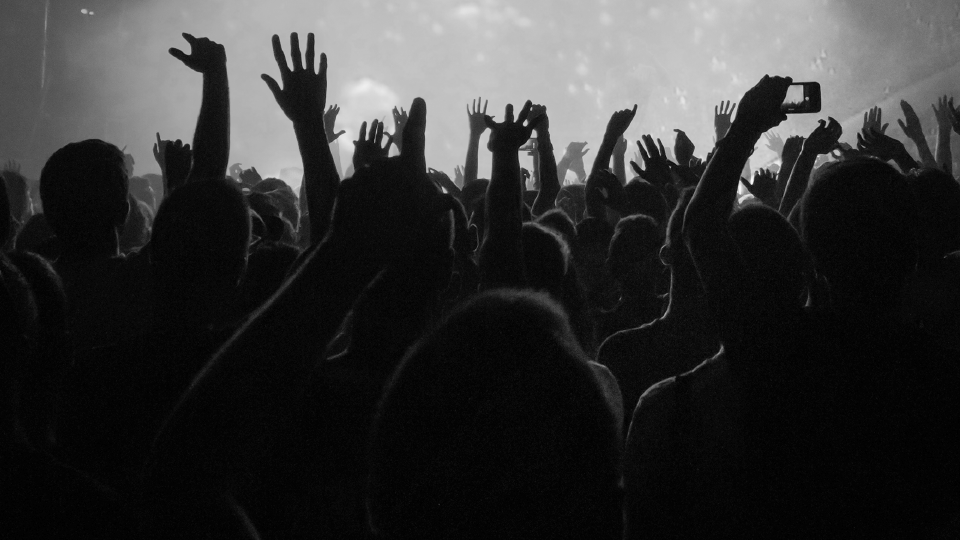 Image: Ryan Gall/Global Citizen

What are the main challenges that remain to be solved for immigrants and refugees in the region today?

Although many governments in the region have been generous with their response, more support is needed from the international community to complement their efforts. An extension of humanitarian assistance, as well as greater support for socioeconomic inclusion mechanisms, is urgently needed to complement the efforts of governments and ensure that communities continue to accept refugees and migrants in safe and welcoming environments.
UNHCR and IOM co-lead a Regional Platform that works within the framework of a Response Plan for Refugees and Migrants, with more than 95 allies, which aims to prioritize both the needs of more than 2.2 million refugees and migrants and half a million members of the host communities.
The regional plan seeks to respond to the needs of the population in an integrated and comprehensive manner, in accordance with the priorities of the governments and supporting their regional response.

What are the strategic objectives?
Provide emergency goods and services to refugees and migrants;

Ensure that they enjoy their rights and protection, and reduce the incidence of gender-based sexual violence, trafficking, and labor exploitation;

Ensure that they are socially, economically, and culturally integrated into empowered communities, to reduce stigmatization, discrimination, and xenophobic reactions;  

Improve the capacity of host governments to manage a coordinated regional response.

In order to achieve the objectives of the plan, greater support from the international community is required, since resources are still required to meet the immediate needs identified for 2018. Therefore, it is essential to strengthen international support to host countries, so that the most vulnerable people at this critical and difficult time in their lives they can get ahead.
You can learn more about Education Cannot Wait, and what happens to children's education during conflicts and natural disasters, in the third episode of ACTIVATE: The Global Citizen Movementwhich is available to watch here. 
---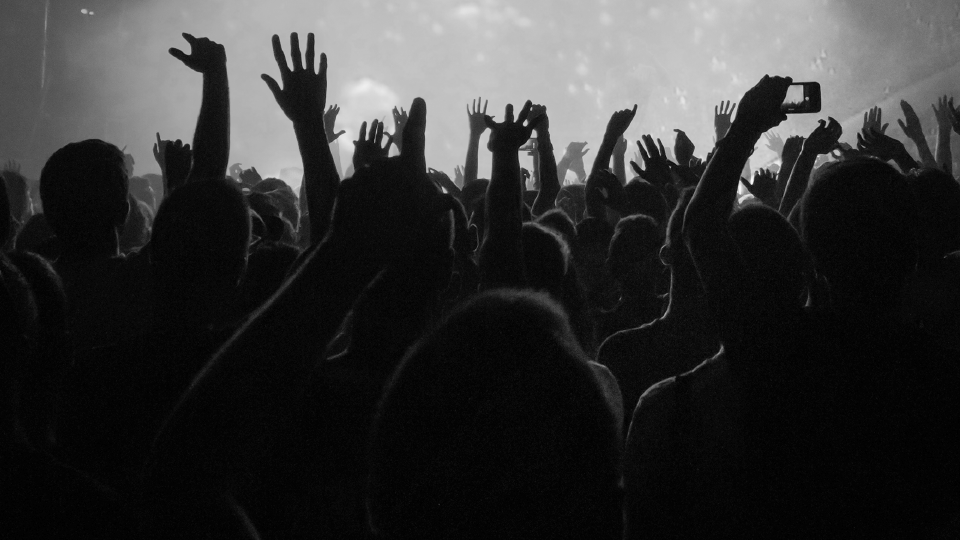 ACTIVATE: THE GLOBAL CITIZEN MOVEMENT is a six-part documentary series from National Geographic and Procter & Gamble, co-produced by Global Citizen and RadicalMedia. ACTIVATE raises awareness around extreme poverty, inequality, and sustainability issues to mobilize global citizens to take action and drive meaningful and lasting change. The series will premiere globally in fall 2019 on National Geographic in 172 countries and 43 languages. You can learn more here.