Plastic pollution has hit public consciousness in a big way. 
Around the world, governments, businesses, and global citizens are already working to tackle the obscene amount of unnecessary plastic waste we throw out in our day-to-day lives. 
And, now, the UK is very much on board — with a 25-year plan announced on Thursday which aims to "set the global gold standard" on eliminating plastic, according to environment minister Michael Gove. 
Take action: Fight Waste to Protect Our Oceans
In fact — okay, it might be a bit early to call but we're going here — the crackdown on plastic waste could be one of the highlights of 2018.
So, to celebrate the plastic waste revolution, here are our favourite ways that the UK is saying enough is enough to single-use plastic.
1. Banning Microbeads
In case you missed the amazing news this week, the UK has launched the long-awaited ban on microbeads — the microplastics that could previously be found in things like toothpaste, face wash, and body scrub. 
The tiny plastics were so prolific that as many as 100,000 could be washed down the drain in just a single shower. 
Read more: The Long-Awaited Ban on Plastic Microbeads in the UK Is Finally Here
And, as they're too small to be filtered out, they were ending up in the ocean, damaging the diets of marine creatures, and even ending up in the human food chain. 
So, good riddance we say. 
We're also not the only ones to be making this great step, Canada has also launched it's ban this week, and the US is set to follow later this year — so stay tuned. 
2. Plastic-Free Aisles in Supermarkets
This is part of the 25-year plan announced by Prime Minister Theresa May, and ties into the zero-waste efforts that hit headlines last year. 
The idea is to urge supermarkets to set up "plastic-free aisles," in which all the food is loose, to give shoppers the opportunity to make environmentally-friendly choices. 
Read more: London's First Zero-Waste Store Has Landed, as the War on Packaging Goes Mainstream
Zero-waste stores have already seen a big boost around the world, from London to Copenhagen to Montreal, but, with the introduction to nationwide supermarkets, this vital initiative could go seriously mainstream. 
3. Extending the 5p Carrier Bag Tax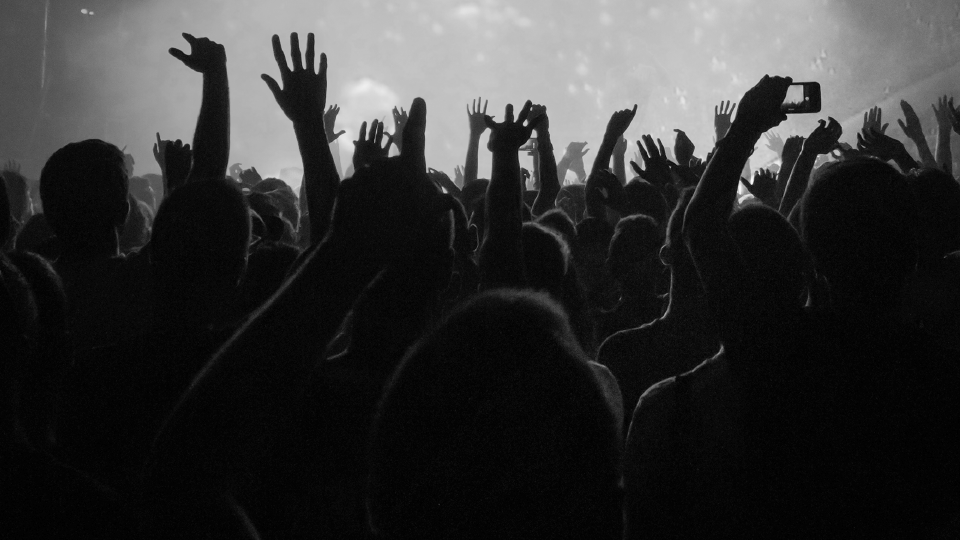 Image: Keng Susumpow
This is another of the government's newly-announced initiatives, and would see the 5p bag tax that has already been introduced in supermarkets rolled out across the board. 
It would bring England — which currently exempts retailers with fewer than 250 employees from the bag charge, like corner shops — into line with other UK countries, which have already made this step. 
Read more: The UK's Largest Grocery Store Is Banning Single-Use Plastic Bags
The only exemptions under the new souped-up version would be some pharmacies, and pet shops that sell goldfish, according to Sky News. 
Since the 5p plastic bag tax was first introduced in October 2015, there has been a 90% fall in bag use — with 9 billion fewer bags being used across the country, according to figures released last July. 
What's more, some £66 million raised by the charge has been given to good causes. 
In August, Tesco took the ban one step further, banning the 5p single-use carrier bags completely, in favour of the 10p bag for life. And Sainsbury's did the same when the bag tax was first introduced.
The rollout will be consulted on later this year. 
But that's not all. Other options are also being considered for how these charges could be put on other items to cut down on single-use plastics.
In his November budget, Chancellor Philip Hammond announced plans for a tax increase on disposable plastic items, including takeaway boxes, which are also being consulted on. 
4. Banning Cottonbuds
This one's only happening in Scotland so far, and has been announced on Thursday under new Scottish government plans. 
It follows serious concern about the numbers of cotton buds being washed up on beaches after being flushed down the toilet. 
A major campaign has already led to most retailers swapping to paper-stemmed buds instead, but plastic ones are still being sold. So, to put a stop to that, Scotland is going to ban them completely. 
5. And Plastic Straws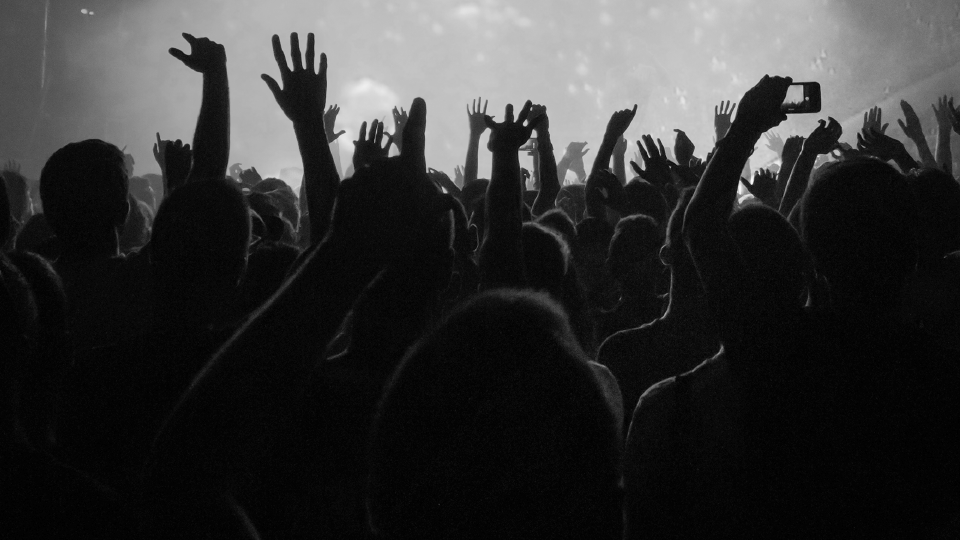 Image: Shawn Heinrichs.for Lonely Whale
These environmental pests might also find that their days are numbered — thanks to MSP Kate Forbes' "Final Straw" campaign. 
Her coastal constituency sees first-hand the impact of plastic on the marine environment, and she said one of the most common plastic items on the beach are plastic straws. 
Now, she wants the whole of the UK to ban them, because "the sea does not respect country borders." 
Read more: 7 Eco-Friendly Alternatives to Plastic Straws to Help Save the Oceans
A spokesperson for the Scottish government said it would be "appointing an expert panel to advisee on the use of charges and other measures to reduce use of single-use items, which will help towards our ambitious target of reducing all waste by 15% by 2025."
6. Cutting Down on Plastic Bottles
Plastic bottles were described in December as "almost a flagship species for the wider issues of marine plastic pollution," in a report by the Environmental Audit Committee. 
In the UK alone, we use 13 billion plastic bottles every year — and 7.5 billion of these end up in landfill, being incinerated, or making their way into our oceans, accounting for a third of all plastic pollution in the sea. 
The Marine Conservation Society reported that its annual beach clean in 2017 found there has been a 10% rise in plastic pollution on Britain's beaches, in just the past year. Some 20% of that waste, it said, was from "on-the-go" food and drink packaging, like plastic bottles and sandwich packaging. 
Read more: Wales Is Second Best in the World at Recycling Household Waste
Although not mentioned in Thursday's 25-year plan launch, Gove is reported to be set to imminently unveil plans for a scheme where consumers could get 5p for every plastic bottle they return to shops. 
The "deposit return scheme" (DRS), is a "tried-and-tested" way of keeping bottles out of the oceans, according to Greenpeace, and are also popular with the public. 
Another way of tackling plastic bottle waste, which is also being explored in the UK, is water fountains. The idea being that the more fresh water available to the public, the less we will have to buy bottled water. 
In December, Gove confirmed that the Department for Environment, Food, and Rural Affairs (DEFRA) was looking at greater access to water fountains across the UK.
7. Getting Rid of Disposable Coffee Cups
Ministers are reported to be "reflecting" on a proposal for a 25p charge on disposable coffee cups — which experts say could put a serious dent in the 5 billion cups dumped every year. 
Estimates suggest the tax could raise £438 million, and lead to a 30% reduction in the number of cups we use in the UK. 
The Environmental Audit Committee's report in December advised that the industry should be given five years to make the cups easier to recycle, or face an outright ban. 
Read more: The UK May Start Taxing Takeaway Tea and Coffee to Reduce Cup Waste
Meanwhile, retailers have been launching incentives for shoppers, such as discounts for bringing their own reusable cups. Pret A Manger, for example, has just doubled the discount it offers, and now knocks 50p off prices. 
And Gove drew praise this week after deciding to practise the message he preaches, arriving for the first meeting of May's new Cabinet at 10 Downing Street carrying a reusable coffee cup made from bamboo fibre — a welcome change from his usual disposable cup. 
Gove told ministers during the meeting that he was "determined to tackle the throwaway culture which plastic encapsulates." 
8. Making Industries Take More Responsibility
It might feel like a lot of the onus for cutting down on plastic waste currently lies with members of the public — with incentives to stop buying available single-use plastics, rather than industries being encouraged to stop producing them. 
But, the 25-year plan has addressed that apparent imbalance. 
One of the steps announced on Thursday is to encourage industries to take greater responsibilities for the environmental impacts of their products, and for making them easier to recycle. 
Read more: How China's Shock Decision to Ban Recycled Plastic Is an 'Impending Crisis' for the UK
The Environmental Audit Committee in December addressed this as its No.1 concern — that supermarkets and drinks companies need to contribute more funding to foot the bill for recycling the plastic packaging they're selling.
It's called the "polluter pays" principle. 
Currently, firms in the UK pay one of the lowest contributions to recycling their waste in the whole of Europe — with taxpayers instead paying 90% of the recycling costs. 
If the government listens to the committee's suggestions, it could introduce incentives for industries designing packaging that is easier t recycle, and raise charges on packaging that is difficult to recycle. 
It would "make packaging producers more responsible for the type of products they are putting on the market," according to the committee. 
9. Getting Young People Engaged
Theresa May's plan focuses on the idea of becoming the "first generation to leave the natural environment in a better state than we inherited," her official spokesperson told Sky.
However, with a timeframe of 25 years, it's essential that young people also understand the necessity of protecting the environment — and that needs to start in schools.
Thursday's plan included the announcement of a £10 million pot for school visits and a programme to create school grounds that will allow young people to learn more about the natural world, reported the BBC. 
Read more: Theresa May Wants to Know What Young People Care About — So We Asked Them
The Conservative focus on the environment is part of a drive to attract more young voters, following the 2017 general election, after Tory think-tank Bright Blue identified it as a key issue that young people want to see addressed. 
---
It's hoped that by doing all these things, among others, the UK will be able to eliminate all avoidable plastic waste — branded "one of the great environmental scourges of our time" by the prime minister — by 2042. 
"We look back in horror at some of the damage done to our environment in the past and wonder how anyone could have thought that, for example, dumping toxic chemicals, untreated, into rivers was ever the right thing to do," said May, announcing the launch of the plan on Thursday.
"In years to come, I think people will be shocked at how today we allow so much plastic to be produced needlessly," she added. "In the UK alone, the amount of single-use plastic wasted every year would fill 1,000 Royal Albert Halls."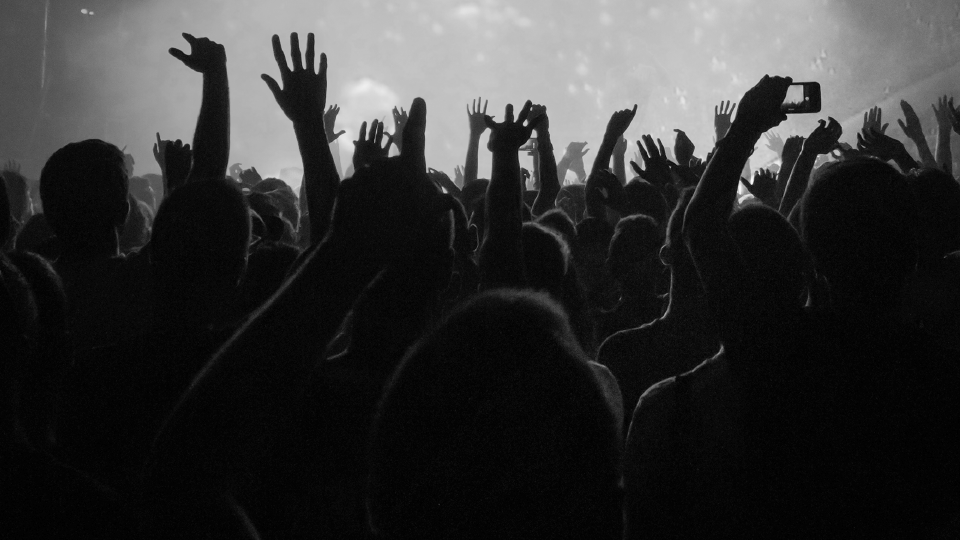 Image: Flickr/Sebastian Dahler
The plan also includes a £7 billion research and development pot to "inject new funding into plastics innovation." 
And, what's more, May also confirmed that oceans will be firmly on the agenda for the Commonwealth Heads of Government Meeting in April. 
More than 8 billion tonnes of plastic have been produced since the 1950s, and most of it has been discarded in landfills or the wider environment, hurting ecosystems and human health. If we continue on the same trajectory, by 2050 there will be more plastic in the ocean than fish. 
However, some environmental groups have raised concerns that the 25-year plan "lacks urgency, detail, and bite" while others have pointed out that we "can't afford to wait" given the magnitude of the problem. 
WWF chief executive Tanya Steele said "any step" to reducing plastic waste is welcome. 
But she added: "If we really want to solve this problem, we need to think bigger and ultimately move towards an end to single-use plastics."
Friends of the Earth CEO Craig Bennett said: "A 25 year plan is clearly needed — but with the nation facing an accelerating environmental crisis we can't afford to wait a quarter of a century for urgent action to tackle the issues that already threaten our lives, health, and planet."
Global Citizen campaigns to achieve the UN Global Goals, which include action on climate change, life on land, life below water, and sustainable cities and communities. You can join us on all these issues by taking action here.