After a disappointing performance at this summer's snap election, Theresa May is said to be considering policies to attract the youth vote.
So we thought we'd give politicians everywhere a helping hand by delivering your views directly to them. 
We want to amplify your voice and help shape government policy for the better. Last week, we got in touch with more than 160,000 Global Citizens across the UK, to ask those under 35 two questions: what issues matter most to you? And what do you want Theresa May to do to tackle them?
You didn't hold back.
From eliminating university tuition fees to scrapping the tampon tax, the more than 150 of you that responded called for policies that will tackle economic and gender injustices worldwide. Healthcare is a big deal — you care about the NHS and want the UK government to protect it, particularly by investing more in mental healthcare. 
Read more: How to Get a Millennial to Vote for You — in 7 Easy Steps
But, as a recent study revealed, two-thirds of young Brits have an "international outlook" — our concerns don't stop at the English Channel. The refugee crisis emerged as a key concern, with many Global Citizens wanting the UK government to offer shelter to those fleeing conflict and natural disaster. You also called for our international aid budget to be maintained or increased, and for the government to ensure it was being spent effectively. 
Finally, the two big elephants in the room: Brexit, and climate change. These two issues sparked the most concern — but also some of the most creative solutions. 
As Theresa May and the Conservative Party gather at their conference in Manchester next week, your concerns need to be on the agenda.
So, without further ado, here's what young people in the UK really care about.
1. Migration and the Refugee Crisis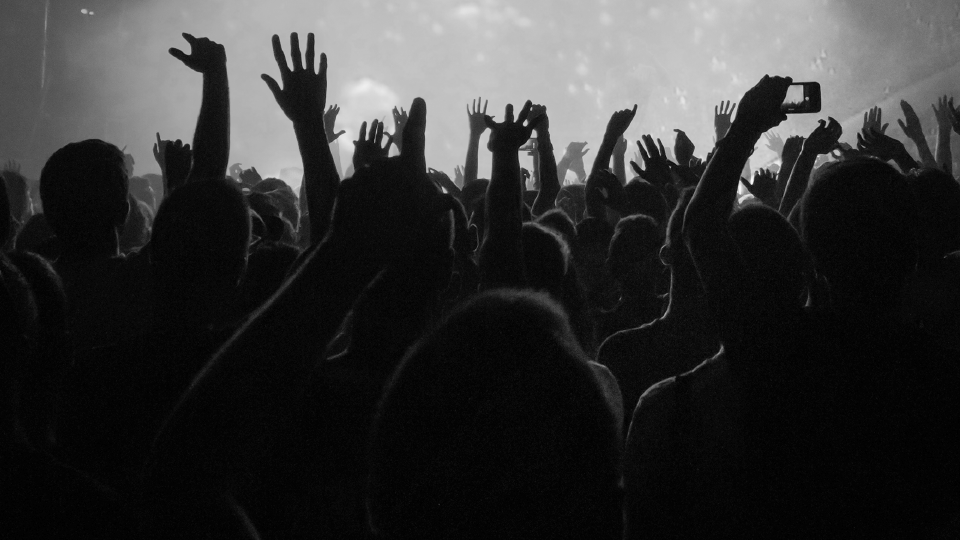 Image: flickr/CAFOD Photo Library
For the past two years, distressing images have been plastered all over our screens and our newspapers — people crossing the Mediterranean in increasingly dangerous ways in a desperate attempt to flee conflict and turmoil in their countries. The refugee crisis does not appear to be anywhere near ending, and its effects are far-reaching. Global politics are now being shaped by the flow of migration which, in the words of one Global Citizen, is being used "to divide citizens and stoke fear".
But young people won't let fear get in the way of compassion. Almost 7 in 10 young people empathise with refugees, and you told us that you want the government to do more to help those escaping war and disaster. 
---
"Our country needs to do more to help refugees — it is our social responsibility, and we need to make sure we are on the right side of history. We are not doing enough."
"Allow refugees to enter the UK and support them in respect of their human rights."
"Increase the funding going into supporting them and integrating them into our society."
"Welcome unaccompanied child refugees as agreed under the Dubs amendment."
"Respect international refugee conventions signed by UK government and stop policy of refoulement of refugees, and instead support asylum seekers in their applications and in rebuilding their lives."
"To accept a greater number of migrants, there will need to be a greater effort to integrate them into society."
---
2. International Development and Relations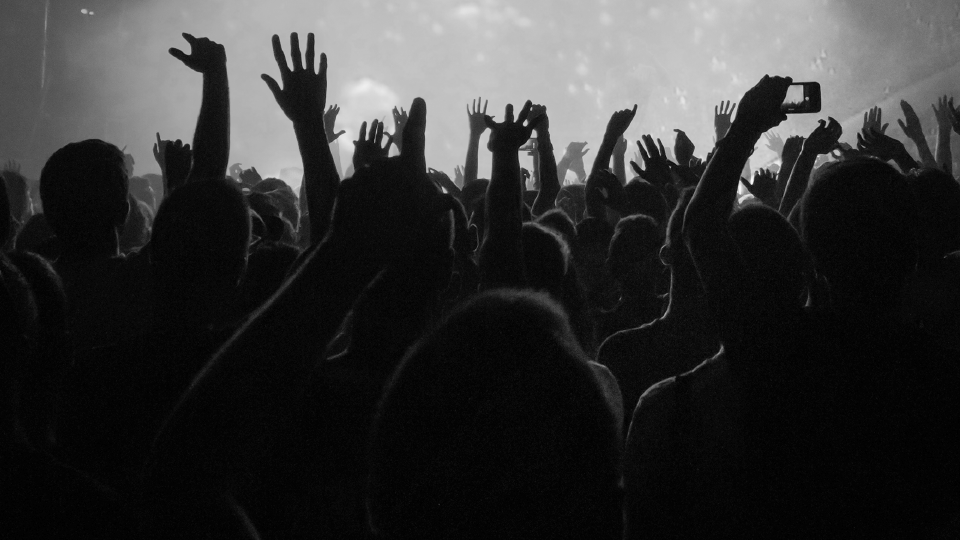 Image: DfID
One clear way to tackle the refugee crisis is to deliver security, stability, and opportunity to people in developing countries — and put an end to the conflicts which are driving innocent people out of their homes. International development can play an enormous role in this.
In the UK, and across the EU, younger people are generally more supportive of the role and impact of development aid. According to a 2016 report from the European Commission,younger people in the UK (aged 15-24) are much more likely to agree that international aid should be increased, and tackling poverty in developing countries is one of their main priorities. 
---
"More important than making the UK better, is helping those who are suffering most — most of those people are in the world's poorest countries, so we need to put more resources into effective development/aid overseas than we are doing currently."
"Better healthcare in impoverished communities in the UK and across the globe. Access to basic education for all people."
"Child poverty."
"Education to all."
"Use natural resources to reduce poverty."
"Justice for children in Yemen."
---
Many of you are concerned about our international aid budget, which constantly finds itself under attack from the Daily Mail. 
---
"Increase international aid and stop spending it inside the UK."
"Protection of the foreign aid budget."
---
Quite simply, you want countries to work together to promote peace.
---
"Stop trading in arms."
"No more weapons of mass destruction."
"Stop bombing places; it's not going to solve anything — it will only aggravate. Instead, focus on less violent ways to help during a conflict — for example, providing humanitarian aid for civilians."
"Diplomacy, cooperation, collaboration."
"Championing freedom, liberty, and the promotion of peace."
---
3. Student Debt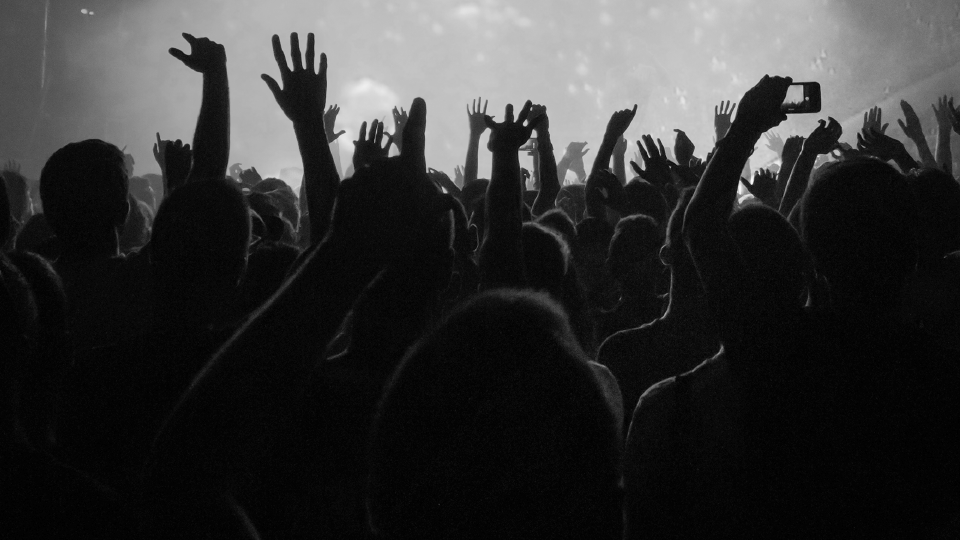 Image: Peter M. Fisher/Getty Images
Seven years on from that broken promise, students and graduates alike are still angry. Students worry about the debt they'll be saddling once they leave university, and graduates are feeling the weight of the ball and chain holding them back from climbing the property ladder.
---
"Soaring rents coupled with high tuition fees. How is my generation meant to fuel many other generations to come when we can barely make it by?"
"I believe my student loan was mis-sold, and I wasn't made sufficiently aware of the interest I would be expected to pay on the money borrowed. I was sold my student loan on the basis that it was 'interest free' without clear indication that I would be required to make interest payments on top of the loan after graduation."
---
While some Global Citizens just wanted to scrap tuition fees and debt altogether, others had a range of ideas which can easily be implemented — to ensure that students from all walks of life can afford to get the best education possible.
---
"Lower tuition fees or increase financial help and scholarship programmes."
"Create a wider variety of apprenticeship schemes in all areas of interest."
"Interest should be lowered on student fees to encourage working class students to go to university."
"There should be a review of the selling process around student loans and how the terms were explained to teenagers leaving school, with a view to scrap interest on student loan repayments."
---
4. Gender Inequality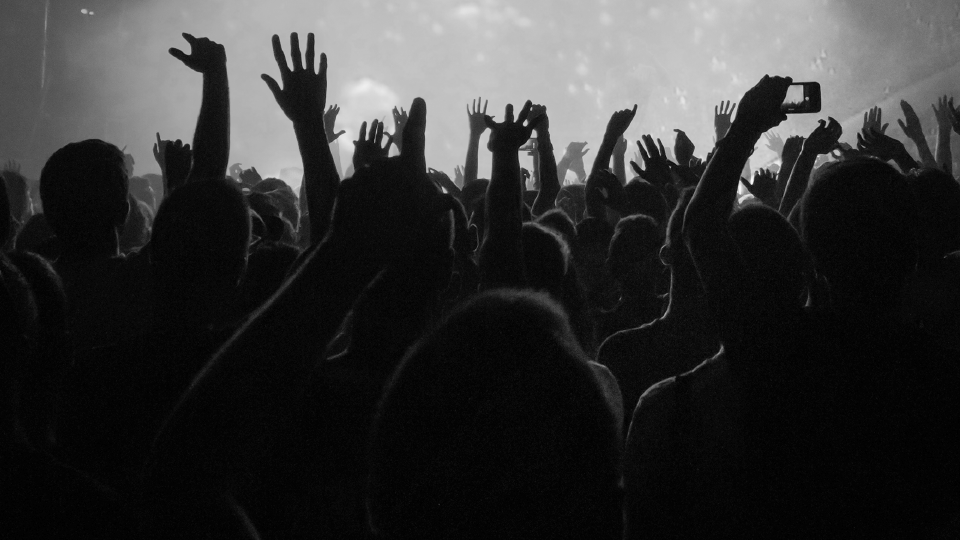 Image: UN Women/J Carrier
Period poverty. Tampon tax. Gender pay gap. These bywords for gender inequality are all a huge part of a young person's vocabulary. Generation Y is a generation of feminists, and your feminism is intersectional. You want to see the gender pay gap for Black and Minority Ethnic women monitored until it is closed. You want nonbinary people to be recognised under the law. Quite frankly, you just want women and nonbinary people to have the same opportunities as men — and you don't think that's too much to ask. 
---
"Remove the gender pay gap."
"Collect data on BAME gender pay gap."
"Bring in nonbinary gender recognition in the review of the Gender Recognition Act."
"Equal opportunities for all genders."
"No tax on sanitary products."
"Intersectional gender equality."
"Abolish gender stereotypes. We are all born equal."
---
5. The NHS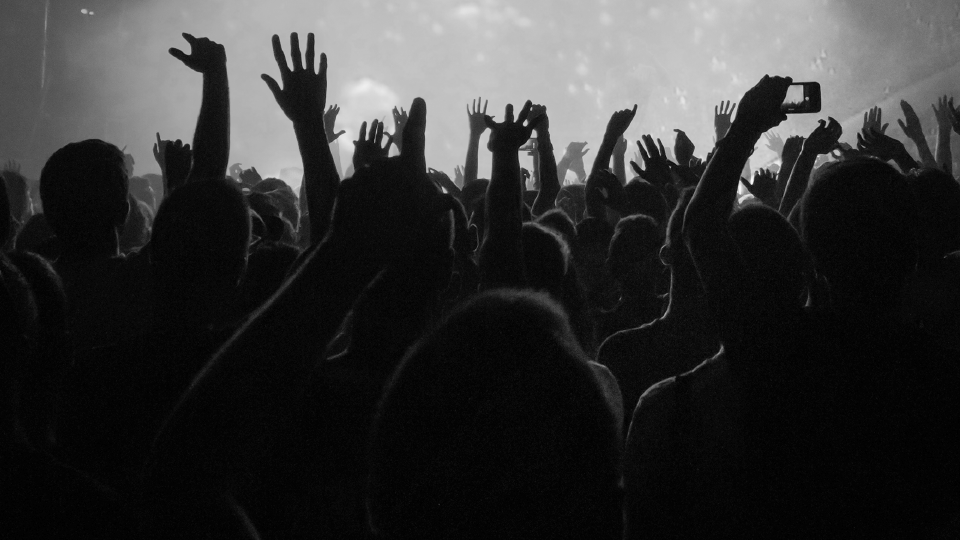 Image: Flickr/Birmingham Eastside
When it comes to national treasures, you can forget your David Attenboroughs, your Mary Berrys, and your Adeles. What young people treasure is their National Health Service — and they fear for its future.  
---
"The future of the NHS, and the removal of any financial support from students studying health care courses at university."
"Protecting the NHS."
"NHS — better pay for staff, more staff."
---
Your solutions were simple: more funding, less privatisation — because, in the words of one Global Citizen, "no one should profit from health care."
---
"Stop privatisation"
"End NHS privatisation"
"Keep funding it, not privatising it."
---
6. Mental Health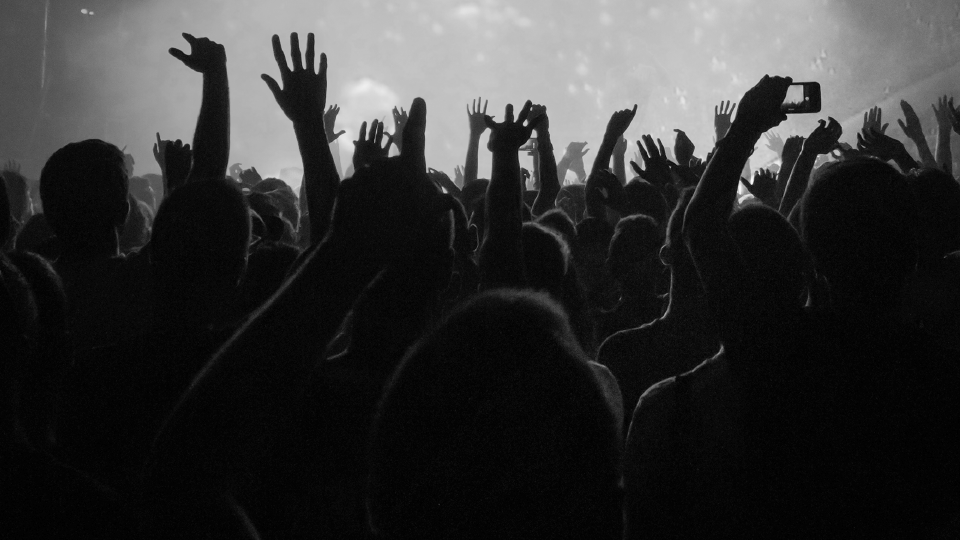 Image: Flickr/WordShore
While we're on the topic of funding, it's time to have a frank discussion about mental health. Dubbed "the new feminism", mental health has made its way into the mainstream, and most of us can't scroll through our Facebook feeds without seeing another "Let's Talk About Mental Health!" article. Although it's fantastic that we are finally raising awareness of an issue that affects us all at some point in our lives, many of you feel it's now time for deeds, not words. Luckily, Global Citizens have some practical suggestions for effective action.
---
"More mental health funding!"
"Increase funding into mental health services and actively go out to local schools to tell them about such services."
"Prioritise improvement and awareness of mental health issues, services in young people and children. For example, speed up referral waiting times."
"Increase more housing options and make ESA/other mental health benefits a fairer benefit for all to claim."
---
7. Climate Change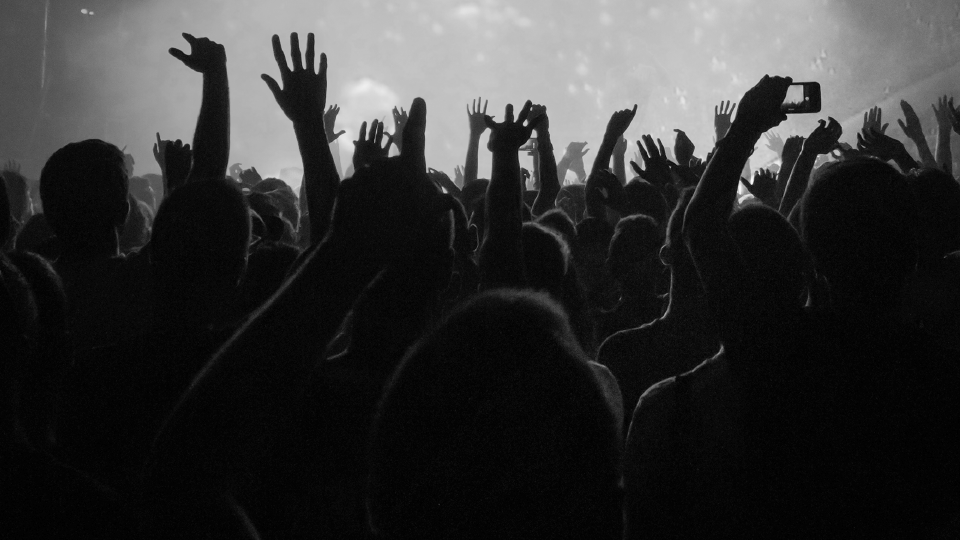 A woman and child use a blanket as protection from wind and rain as they walk in Caibarien, Cuba, Friday, Sept. 8, 2017. Hurricane Irma battered Cuba on Saturday with deafening winds and unremitting rain, pushing seawater inland and flooding homes before taking aim at Florida. Early Saturday, the hurricane center said the storm was centered about 10 miles (15 kilometers) northwest of the town of Caibarien.
Image: Desmond Boylan/AP
As the inheritors of an environmental crisis which started long before they were born, it's no surprise that climate change is an issue which troubles many young people. The devastating effects of Hurricanes Harvey and Irma indicate that the threat of climate change is now a terrifying reality — and Global Citizens have highlighted a number of areas where we're going wrong.
---
"Fracking ruins countryside, wildlife habitats & contaminates water; rubbish in the sea threatens sea life, causing them to choke."
"Use of pesticides that are killing our pollinators."
"Environment is paramount — conservation, investment in recycling and reducing plastic waste — microplastics are particularly concerning. Nobody wins from polluting the food chain."
---
By 2100, there could be 2 billion climate change refugees, as the world's landmass shrinks due to rising sea levels, but the human population continues to grow. Our generation will have to deal with these issues — but luckily, some of you already have solutions in mind to mitigate the effects of climate change.
---
"Ban use of harmful pesticides by farmers. Increase numbers of solar farms and wind farms to take us away from coal power stations and fracking. Incentives to change cars from diesel to electric."
"Drastically reduce vehicle emissions."
"Tackle climate change by shifting investments and incentives to promote the Green Energy Sector rather than coal and oil."
"Ban fracking."
"Make single use plastics illegal."
"More green energy, incentives to encourage businesses, increased recycling and reduced waste in all sectors, encouraging a move from meat-heavy diets to more 'flexitarian' style diets, producing as much of our own energy as possible."
"Prioritise funding for renewable energy projects."
---
Theresa May, take note: Global Citizens want to see the UK play a leading role in the fight against climate change — and they don't want our departure from the EU to get in the way.
---
"The UK should become a leader in protecting the environment and mitigating climate change."
"Match EU environmental regulation or improve it."
"Take responsibility — do not allow Brexit to create loopholes for lower standards. The future of our planet is in your hands."
---
8. Brexit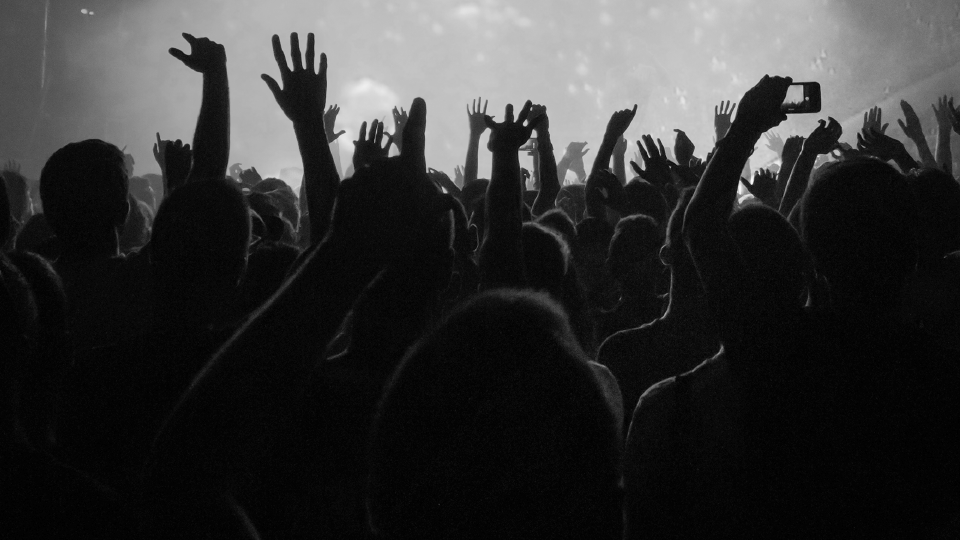 And so we arrive at Brexit. The UK's departure from the EU is clearly still a difficult topic for many young people, who overwhelmingly voted to remain in the bloc. Your responses went through many of the stages of grief — denial, anger, bargaining, depression, and acceptance were all there. 
Some didn't beat around the bush.
---
"Brexit must stop."
"Scrap Brexit — we all know it's a disaster."
---
While others wanted to ensure, if we must go through with Brexit, that it be as soft as possible.
---
"Freedom of movement after Brexit."
"Protect human rights and the rights of those people who are living in the UK and EU."
"I want to remain a European citizen with all the rights I had before."
"Pledge to maintain the European Court Of Human Rights legislation."
"Pursue as soft a Brexit as possible, ensuring the UK remains part of the customs union and single market."
---
One Global Citizen put it this way:
"I want to be European as well as British."
While another expressed deeper concerns:
"Brexit worries me a lot. I can see the pound plummeting and another wave of debt and financial uncertainty. Leaving the EU leaves us as citizens very open to abuse by employers and traders. The uncertainty around it all does not help. Furthermore, there needs to be freedom of movement, the country is rich in culture and that is down to movement. Trace anyone's ancestors back and you will find mixed heritage."
---
For many young people, the Brexit vote was a wake-up call — a watershed moment in which they realised that in order to resolve the issues they care about, they need to use their voice, or lose it. But the tide is turning; at the snap election in June, youth turnout was at its highest in 25 years. Less than a year on from the Brexit vote and Trump's inauguration, young people came out in their droves to take a stand for what they believe in — whether it's saving the environment, investing in mental health, or ensuring that we continue to support those in need around the world. 
Regardless of which prime minister is in Number 10, young people must continue to make their voices heard — not just on election day, but every day. If we are to put an end to injustices around the world, young people need to help shape the solutions; but first, they need to be part of the conversation.