Girls in the UK are reported to be missing school when they are on their period, simply because they cannot afford menstrual products. 
The shocking news echoes barriers to gender equality all around the world.
UNICEF estimates that one in 10 school-age girls in Sub-Saharan Africa "do not attend school during menstruation." On average, these girls miss out on 20% of the school year, a clear disadvantage determined by nothing but the fact they were born poor and female. 
Read More: 5 Barriers to Girls' Education Around the World
The same obstacles are now being faced in some communities in the UK. Sara Barrie, a police officer working at a school in Leeds, discovered that a large number of girls were missing school because they couldn't afford to buy menstrual products each month. 
Barrie drew attention to the issue when she saw that female students were either skipping school, or reliant on teachers to provide them with menstrual products. 
"A large number of students were asking us for sanitary products in school. A lot of teachers were buying them from their own pockets to give out," Ms Barrie told The Independent.
Shocking that in the U.K. - the world's 5th richest country- girls miss school because they can't afford sanitary protection #periodshttps://t.co/wRGXug0m0A

— Helen Parry (@HelenParryUK) March 14, 2017
Read More: Young Woman Dies in Menstruation Hut in Nepal
From conversations with the students, she realised that the problem was largely driven by financial pressures. 
"Many of these kids are from low-income families. There's often more than one child, and families really are struggling with finances, with these products often coming far down the priority line. The girls are so sensitive that they don't want to upset mum by saying they need them because they know money's tight," she said. 
One student's story illustrates the challenges girls from low income families face every cycle. Speaking to BBC Radio Leeds and Buzzfeed, the 11-year-old said: 
"I wrapped a sock around my underwear just to stop the bleeding, because I didn't want to get shouted at," she said. "I once Sellotaped tissue to my underwear. I didn't know what else to do. 

"I didn't get any money because my mum was a single parent and she had five mouths to feed, so there wasn't much leftover money in the pot to be giving to us."
Read More: This Woman's Invention Means No Girl Has to Miss School Because of Her Period
These experiences reflect those of millions of girls around the world who face the same monthly struggles. Speaking to Global Citizen in June 2016, Trinitas Kunashe, who runs an organisation supplying reusable sanitary pads to girls in Malawi, explained the humiliation and confusion that often arises. The experience she describes highlights the loss of dignity many girls around the world face each "time of the month."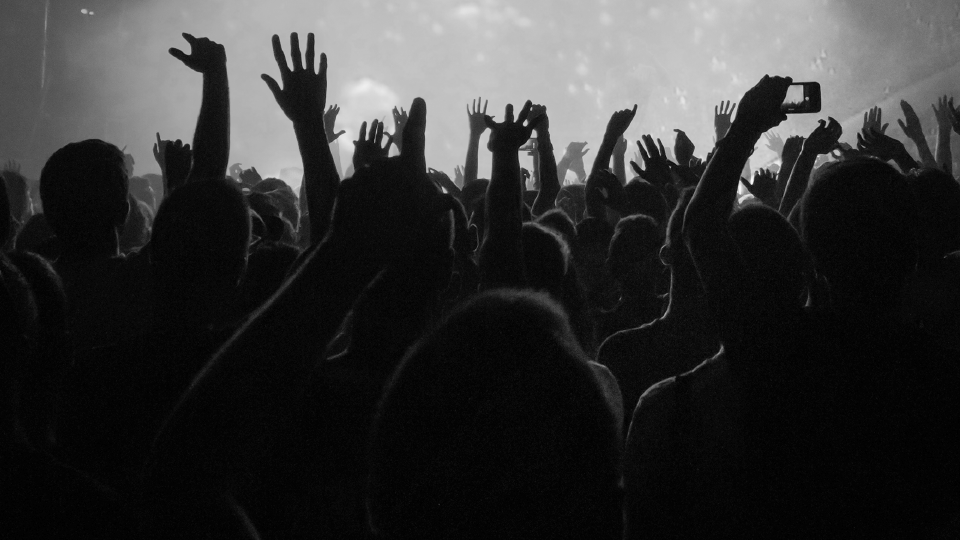 "I layered about three pieces of a black cotton t-shirt to create a pad," Trinitas explained.  "It was very comfortable but one day, it fell off. It was a horrible experience. My teacher sent me home, and I didn't go to school for the next two days."  
The parallels between girls from low-income families in the UK and low-income countries around the world underline the fact that poverty is a barrier to achieving gender equality worldwide. It will require global solidarity to solve the issue.  
Read More: A UK Company Starts Giving Staff Time Off For Period Pains — Sexist or Not?
PC Barrie approached Freedom4Girls, an organisation providing sanitary products to girls and women in Kenya, to seek help for girls in Leeds. Its founder, Tina Leslie, has set up a crowdfunding page to raise money for research into the scale of the issue in the UK. 
"We had an idea that there was something happening in schools. It's linked to poverty — 25,000 visits to food banks just in Leeds last year," she told the BBC.
"If you've got no food, you've got no money for sanitary protection. If you have a mum with two teenage girls, that's a lot of money each month when you're on zero-hours contracts, benefits or low income."
A no brainer, right? But lack of easy and affordable pads still remain a barrier to girl's education. Support + RT our campaign. Link in bio pic.twitter.com/Os0BSpRf8H

— Freda Health (@fredaspeaks) March 9, 2017
While the scale of the issue is under-researched, these instances prove the UK needs to do more to make gender equality a reality. This week, the Women and Equalities Committee published a disappointing parliamentary report, stating that the UK government "lacks a plan for achieving commitments on equality." It concluded that the government had not taken concrete steps to achieving Global Goal 5: gender equality, within its own borders. 
In the same country where girls and women are obliged to pay a luxury "tampon tax" for essential menstrual items, female pupils from low-income families face the double barrier of gender inequality and poverty. "Period poverty" has no place in the UK, or anywhere in the 21st century. Innovative organisations like Freda in the UK, Freedom 4 Girls in Kenya and TinaPads in Malawi are already working to change this. Are governments ready to step up to the plate?