President Donald Trump signed an executive order on Wednesday ending his own administration's policy of separating immigrant children from their parents at the US-Mexico border. The policy, which led to more than 2,300 children — including infants — sparked public outrage and was condemned by politicians on both sides of the aisle as well as world leaders.
"I didn't like the sight or the feeling of families being separated," Trump said upon signing the order. "We're keeping families together and this will solve that problem."
But critics are not convinced, and the order does little to help the thousands of children already separated from their parents, The New York Times reported.
Take Action: Reunite All Separated Families and Support Foreign Aid to End the Root Cause of the Migration Crisis
The policy will not retroactively apply to the families who have already been separated, meaning the thousands of children already taken from their parents will not be immediately reunited.
In fact, several young boys, believed to be migrant children separated from their families, arrived in New York City from Texas Wednesday night after Trump had signed the executive order, drawing crowds of demonstrators to LaGuardia Airport.
Come out to LaGuardia airport terminal C to stand w/ immigrant brother & sisters criminalized by Trump for seeking refugee. We must stop Trump's deportation force. Join us to demand #FreedomForImmgrants#AbolishICE@UNITEDWEDREAM@MaketheRoadNY@jewishactionpic.twitter.com/We9zah15Mv

— Cristina Jimenez (@CrisAlexJimenez) June 21, 2018
It's unclear how the reunification of the families split apart since the policy went into effect in early May will be handled.
Kenneth Wolfe, a spokesman for the Administration for Children and Families, a division of the Department of Health and Human Services (HHS) told The New York Times that the White House had decided "there will not be a grandfathering of existing cases."
Read more: How You Can Still Help Migrant Families Being Separated at the Border
Though Wolfe said that would "definitely" be the policy, hours later, Brian Marriott, the senior director of communications at the same agency appeared to walk back Wolfe's statement. 
"It is still very early and we are awaiting further guidance on the matter," he said in a statement. 
Neither HHS nor Trump's order has addressed how the children will be reunited with their families, nor who is responsible for bringing these families back together.
---
So here is what Trump's executive order does and does not do.
It Does Not...
The order does not roll back the Trump administration's "zero tolerance" policy on prosecuting illegal immigration, which led to the practice of separating families at the border in the first place. This means that the administration will continue to attempt to criminally prosecute as many people who cross the US border illegally as possible, including asylum seekers.
"We are keeping a very powerful border and it continues to be a zero tolerance, we have zero tolerance for people that enter our country illegally," Trump said after signing the order.
These people will remain in detention while they await the outcome of their legal proceedings, including criminal prosecution, asylum claims, and deportation proceedings. Immigration and Customs Enforcement (ICE) estimates this detention period is 44 days on average, but many immigrants are detained for much longer, particularly if they are seeking asylum. A recent Supreme Court ruling allows immigrants to be detained indefinitely.
Read more: The Clooneys Just Donated $100,000 to Help Migrant Children Separated From Their Parents
Since Trump signed the order, a senior Customs and Border Protection (CBP) official has told the Washington Post that its agents are "suspending prosecutions of adults who are members of family units until Immigration and Customs Enforcement (ICE) can accelerate resource capability to allow us to maintain custody."
However, Sarah Isgur Flores, a spokesperson for the Justice Department, said the department will still pursue a "zero tolerance" policy of prosecuting adults who illegally cross the border.
If the prosecution of adults with children is being suspended, the decision is for practical and logistical purposes, the Washington Post reported. ICE does not have the capacity to detain parents and their children together. And according to the CBP official — who spoke to the Washington Post under the condition of anonymity — the Department of Homeland Security said it would not be "feasible" to bring children into federal courtroom while their parents appear before judges.
It Does...
What yesterday's executive order does say is that it is the administration's policy to "maintain family unity." It will do this by detaining families together.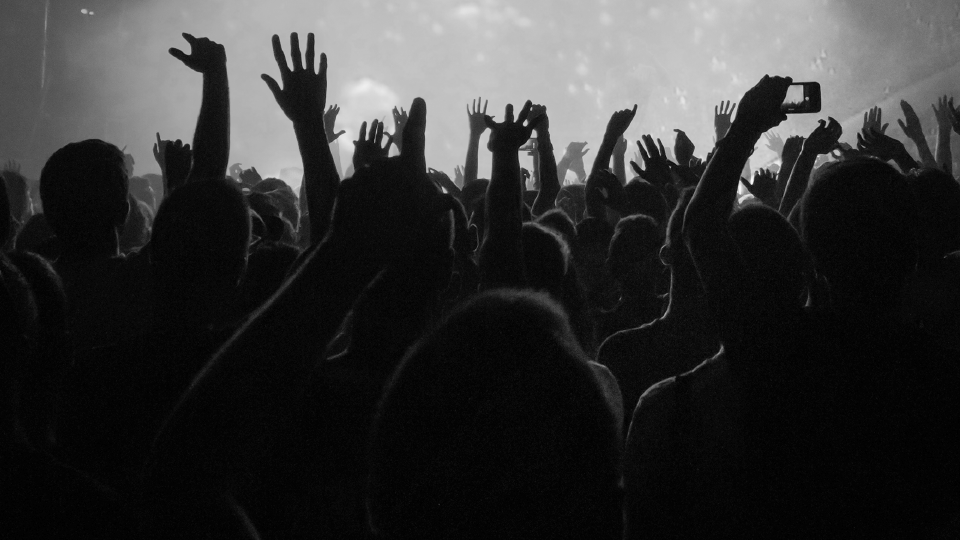 U.S. Border Patrol agents conduct intake of illegal border crossers at the Central Processing Center in McAllen, Texas, Sunday, June 17, 2018.
U.S. Border Patrol agents conduct intake of illegal border crossers at the Central Processing Center in McAllen, Texas, Sunday, June 17, 2018.
Image: US Customs and Border Patrol/Flickr
Here's the problem: Because of a legal agreement known as the "Flores settlement," reached in 1997, immigrant children detained by the government are should be held in the "least restrictive" environment possible. A later ruling on the settlement held that children should not be detained for more than 20 days.
Where previous administrations made a point to keep families together in less restrictive detention to meet this requirement, the Trump administration has argued that the Flores settlement is the reason it was "forced" to separate families in the first place. By separating children from their families, authorities were able to send adults to federal detention centers and children to "less restrictive" detention centers and shelters.
While Trump's executive order says it is now the administration's policy to "maintain family unity," for as long as the Flores settlement is unchanged, it's possible the children will only remain in detention with their parents for up to 20 days. After that, they may have to be separated.
What's the Catch?
To address this, the order calls on the US District Court for the Central District of California to "modify" the settlement to say that all children should be detained with their parents "throughout the pendency of criminal proceedings ... or other immigration proceedings." 
Read more: Pope Francis Calls Trump's Migrant Family Separation Policy 'Immoral'
In the past, whole families have typically been released under Flores while their cases were pending after the 20-day maximum was reached, but Trump's order suggesting children be held with their parents throughout their proceedings would mean longer detention periods for children.
In the meantime, the children already separated from their parents continue to await news of their fate, many in shelters far from Texas, where they first entered the US.
Public outrage over the situation has turned to activism as advocates, celebrities, politicians, and ordinary citizens have joined together to support these families. Both the families already separated and those newly arriving at the border still face an uphill legal battle. Find out how you can help here. 
Global Citizen campaigns for freedom, for justice, for all. You can take action here.