---
Why Global Citizens Should Care
Over 70 countries have discriminatory laws against LGBTQ people. When LGBTQ students can't turn to anyone when they are bullied or harassed, they miss out on school and can't reach their full potential. You can join us and take action on this issue
here
. 
---
For student Anita Davenport*, being the first openly transgender woman at her New York City high school meant she endured the worst treatment. She faced a tremendous amount of transphobia from teachers and peers. When she survived a hate crime and reported it to school officials, she said they weren't much help.
"Derogatory slang would be used out loud in class against me for months leading up to the hate crime," Davenport told Global Citizen. "The school was aware of everything that went on because I've written numerous statements and had countless mediations with the student and nothing was done."
Davenport did not wish to go into detail about the incident, but she said she and the boy who perpetrated the offense were both suspended. 
Title IX, a federal law passed as part of the Education Amendments Act of 1972, is supposed to protect students like Davenport from such prejudice, but has recently been under attack by the Trump administration. The law requires all schools that receive federal funds to provide equal opportunities to students, regardless of gender.
Specific full-time staff, called Title IX coordinators, oversee sexual harassment complaints and secure gender equity in sports and protections for pregnant and parenting students. Title IX coordinators also aid LGBTQ students who run into issues like the denial of access to facilities consistent with gender identity, intentional misnaming, and misgendering. But there's currently only one temporary Title IX coordinator from the New York City Department of Education for 1,800 schools and 1.1 million students. 
Without enough staff whose full-time job is dedicated to ensuring Title IX is upheld, violations of the law aren't dealt with properly. So, in October 2018, the nonprofit organization Girls for Gender Equity (GGE) launched the ongoing "School Girls Deserve" campaign to push for seven dedicated Title IX coordinators in New York City public schools. Davenport, a youth advocate for GGE, supported the effort.
The campaign gained momentum at a GGE rally and court hearing this April, where students testified to address the lack of Title IX coordinators. By June 19, the City Council of New York City published an expense budget for the 2020 fiscal year, including $857,000 to fund seven Title IX coordinators in the city's public school districts across the five boroughs — Manhattan, Brooklyn, Queens, the Bronx, and Staten Island. (The New York City Department of Education did not respond to Global Citizen's request for comment.)
Now that New York City approved the new Title IX budget, GGE is ready to hold the Department of Education accountable — following through, the organization argues, is imperative to keeping girls, LGBTQ students, and students of color in safe school environments.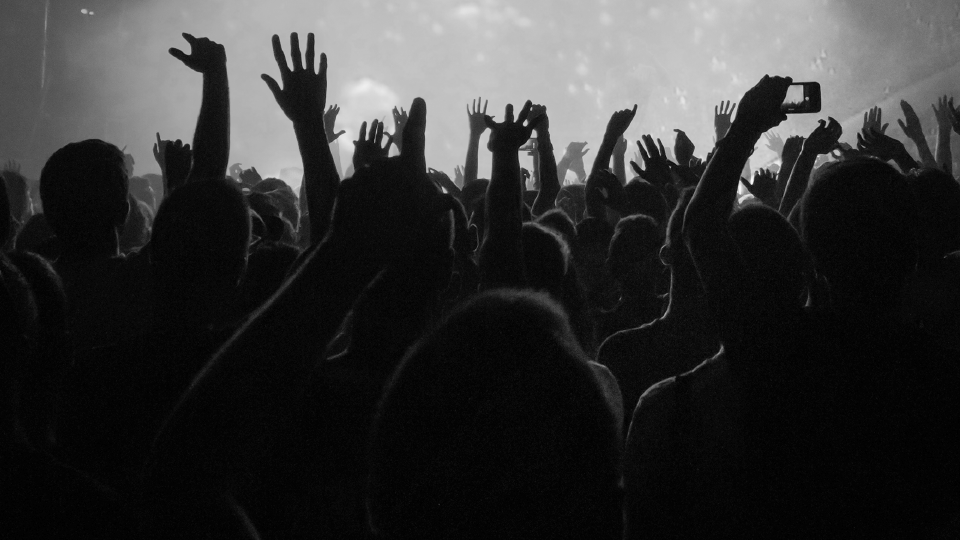 After she experienced transphobia at school, Davenport said it became a toxic environment for her and she stopped attending as much. Statistically, LGBTQ youth are at an increased risk of being bullied. Students who experience unwelcoming, unsafe, and unsupportive conditions in school are more likely to drop out of school, have higher absenteeism, have fewer post-high school plans, have lower self-esteem, and experience more mental health issues. 
Students of color and LGBTQ students are also more likely to experience sexual harassment and gender-based discrimination, which prevents them from receiving a quality education. The majority of K-12 public school students in the five boroughs are students of color, and the lack of Title IX coordinators puts most of New York City students at risk.
School staff members don't always receive the same training as Title IX coordinators to handle sexual harassment and discrimination cases. After surveying 1,189 middle and high school students from over 90 schools and community-based organizations in New York City, GGE found that 1 in 3 students experienced sexual harassment in school, yet 97% of students did not report sexual harassment when it occurred. People who experience sexual harassment or discrimination often don't seek help due to limited resources, shame, and fear.
Without Title IX coordinators, there aren't staff members dedicated to making schools safer spaces for LGBTQ youth. When girls, LGBTQ youth, and students of color resist discrimination, harassment, and violence in their learning environments, they are usually criminalized and punished. Rather than being offered protection and support, they are blamed for their own victimization, according to GGE. 
Read More: Bathroom Ruling Sparks an Outpouring of Support for Trans Children
Enforcing sexist school dress codes is one disciplinary strategy that makes students feel responsible for the abuse they face. New York City students reported to GGE that schools implement gender-biased dress codes that ban tank tops or shorts because they might distract boys and invite sexual harassment.
"They [dress codes] discriminate against a lot of students, especially students of different gender expressions and black girls," Davenport said. "It often makes me feel unsafe and wrong." 
New York City girls and transgender and gender-nonconforming (TGNC) youth are disproportionately disciplined for dress code violations, according to GGE, and miss out on class time as a result. Currently, each New York City public school can mandate its own dress code, but the School Girls Deserve campaign is also pushing the Department of Education to create a universal dress code that allows students to express their gender identity. 
Today we declare a VICTORY for the #SchoolGirlsDeserve Campaign! New York City has included $857k in their baseline funding to hire 7 new #TitleIX coordinators. WE WON! pic.twitter.com/0EIzQeFfgY

— Girls for Gender Equity (GGE) (@GGENYC) June 14, 2019
Without dedicated Title IX coordinators, trans and gender-nonconforming students also encounter challenges when schools don't provide safe, appropriate bathrooms they can use. During Davenport's freshman year, she said officials tried to force her to use a restroom intended for gender-neutral use that still had a "Men's Bathroom" sign on it. Davenport scheduled a couple of meetings with officials to change the sign, and eventually the school removed it. 
GGE advocate Mars Estudillo — who uses the pronouns they, them, and their — remembers students at Curtis High School in Staten Island, where they graduated in June, also had a difficult time using the bathrooms that correlated with their gender identities. Estudillo said several of their peers refused to use the bathroom at school or left the building to use the bathroom during their freshman year.
As president of their school's Pride Club, Estudillo petitioned for their school to install gender-neutral bathrooms. Now Estudillo's school has a gender-neutral bathroom but they said it isn't open for students because it requires a key to which only teachers have access. 
"They've [teachers] never really said a specific reason for not letting students use it," Estudillo explained.
Both Estudillo and Davenport said the lack of comprehensive sex education at their schools made it difficult for students to navigate LGBTQ issues.
New York City law requires that middle and high school students receive sex education lessons as part of their health education classes, but Estudillo and Davenport said the curriculum at their schools left LGBTQ students out of the conversation. 
"Everything is heteronormative and there's no mention of sexuality or different gender identities," Estudillo said. 
GGE, which plans to be involved with training the new Title IX coordinators, hopes the staff can better educate students — and prevent sexual violence — in schools by developing lesson plans, workshops, and literature.  
Research shows that sex education can prevent sexual harassment and gender-based discrimination during middle school, high school, and beyond. In addition to enhancing sex education efforts, Title IX coordinators can train teachers and other school staff on how to protect students from gender discrimination and be a resource for them when instances occur. 
Estudillo and Davenport support the School Girls Deserve campaign to benefit students around the city, but they're also active members in their own communities. 
"I'm so proud to be the first openly out trans woman in my school," Davenport said.
Estudillo's Pride Club offers lessons for anyone at school who's interested in learning about LGBTQ issues, and hosts activities that work to dispel myths. With additional Title IX coordinators, students like Estudillo and Davenport will have more allies on their side. 
If seven coordinators aren't enough, GGE is ready to make a case for more. 
Without positions like Title IX coordinators to enforce the law, the LGBTQ community is put at a major disadvantage, according to Cathren Cohen, Lambda Legal youth in out-of-home care law fellow. Cohen, who testified before City Council on Title IX, said sexual harassment and abuse increase the risk of criminalization and homelessness among LGBTQ youth. 
"Title IX is an essential tool to disrupt the pipeline of LGBTQ youth from schools to juvenile justice involvement and homelessness," she told Global Citizen.
Preventing LGBTQ students from following the school-to-prison pipeline means stopping the abuse early. Colleges are far ahead of K-12 schools when it comes to Title IX compliance, and the education system as a whole could be doing more, according to Human Rights Watch Legal Director Sarah Warbelow.
"The Department of Education is really not enforcing Title IX with respect to LGBTQ students, so their only option is to go to directly to court, and that's not ideal," Warbelow told Global Citizen.
Title IX violations must be dealt with internally, before they escalate and a student who's been targeted feels they can't go to school anymore, she said. 
"We want harassment and discrimination addressed in a timely fashion and we want it nipped in the bud," Warbelow said. "We know that discrimination and harassment happens, but it can be remedied swiftly if you have a school that is taking those experiences seriously."
---
*Davenport asked to use a pseudonym and did not want to use the name of her school in order to protect her privacy.