The Trump administration waded into the middle of a social debate which has dominated the news cycle in the states of North Carolina and Texas for months — where transgender students can go to the bathroom.
With the stroke of a pen, President Trump overturned an Obama-era letter that prohibited discrimination on the sexual orientation. In practical terms, it means that trans students can no longer use the bathroom of the gender they identify with.
It's an issue that has roiled state officials in North Carolina and Texas who had passed laws forcing students to use bathrooms according to the gender they were assigned at birth.
Read more: Texas Pushes Anti-Trans Bathroom Bill, Says It's 'Right Thing to Do'
President Obama, in the form of a letter from the Office of Civil Rights, had put in place a regulation in May 2016 that prohibited discrimination on the basis of sexual orientation.
"When a school provides sex-segregated activities and facilities, transgender students must be allowed to participate in such activities and access such facilities consistent with their gender identity," the letter read, providing protection to trans students in all 50 states.
Trump's letter, issued Wednesday, reversed that protection, leaving trans students unprotected under Title IX, which calls for gender equality in schools.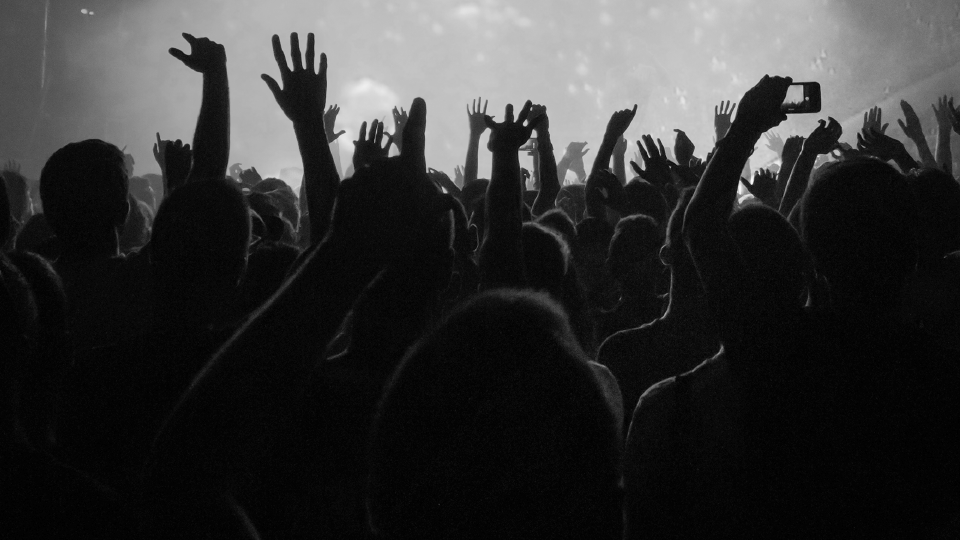 Image: Flickr/Ted Eytan
Read more: Fewer Teens Tried to Take Their Lives Once Gay Marriage Was Legal
In the letter, the Trump administration noted that "this withdrawal of these guidance documents does not leave students without protections from discrimination, bullying, or harassment." 
The response to Trump's letter from trans activists and others was strong. Trending hashtags #ProtectTransKids, #ProtectTransLives, and #StandWithGavin all garnered an outpouring of support from trans people and allies. 
The final of those hashtags referred to activist Gavin Grimm, who is bringing a case to the Supreme Court concerning his right to use the bathroom that corresponds to his gender identity. 
From actress, producer, and activist Laverne Cox to the American Civil Liberties Union, people and organizations of all stripes came together to offer solidarity to trans students who fear their rights are being trampled upon.  
The ACLU vowed to step up to protect Title IX and students' rights. 
BREAKING: Trump administration rescinds guidance addressing how Title IX education law protects transgender students. #StandWithGavin

— ACLU National (@ACLU) February 23, 2017
Our client Gavin Grimm is speaking now about his upcoming Supreme Court case. #StandWithGavin#protecttranskidspic.twitter.com/qFyx7EEjve

— ACLU National (@ACLU) February 22, 2017
Singer Ashley Tisdale expressed her support. 
Everyone deserves the right to be who they are. I #standwithgavin and the #LGBTQ community.

— Ashley Tisdale (@ashleytisdale) February 23, 2017
Jackie Evancho, who sang at Trump's inauguration, urged the president to meet with her and her sister to discuss transgender rights. 
I am obviously disappointed in the @POTUS decision to send the #transgender bathroom issue to the states to decide.  #sisterlove

— jackie evancho (@jackieevancho) February 22, 2017
. @realDonaldTrump u gave me the honor 2 sing at your inauguration. Pls give me & my sis the honor 2 meet with u 2 talk #transgender rghts ❤

— jackie evancho (@jackieevancho) February 23, 2017
Singer Christina Perri also expressed her support.  
i #standwithgavin and the whole #LGBTQ community. forever and ever. everything will be ok in the end. if it's not ok, it's not the end 🌈 pic.twitter.com/wC7Yfvk6vP

— christina perri (@christinaperri) February 23, 2017
And many, many others showed solidarity with the trans community. 
No hate. No fear. Trans students are welcome here. #ProtectTransKids#StandWithGavinpic.twitter.com/Kw8yBwKoL1

— Civil Rights (@civilrightsorg) February 22, 2017
42% of trans kids attempt suicide. Forty. Two. Percent.#ProtectTransKids because their lives matter just as much as anyone else's

— alex jacob (@crucifalex) February 22, 2017
Trans rights are human rights. And we won't stop fighting until we get them. #protecttranslives#translivesmatter

— 🌈 (@theonlyhipster_) February 23, 2017
trans youth: you are loved, you are supported, you are valid, and you are not alone in this. we are right here beside you. #protecttranskids

— con (@ConnorFranta) February 23, 2017
The "T" in #LGBT is just as important as the "L", the "G" and the "B". If you are anti-transgender, you are anti-LGBT. #ProtectTransKids

— Johnny McVey (@mrjohnnymac18) February 23, 2017
you matter. #protecttranskidspic.twitter.com/QQ9SlhvZH3

— Ally Hills (@allyhills) February 23, 2017
This is why we must #resist, because #TransLivesMatter and @TheJusticeDept has declared war on LGBTQ+ students https://t.co/UvOxSEO8dNpic.twitter.com/n6XeYJLEj6

— Cliff H. Mason II (@TheMasonReport) February 23, 2017
Today I am saying extra loud:

Trans Lives Matter. Trans Children Matter. Trans Experiences & Safety Matter.

And I am sorry.

— Shannon Brennan (@ShanBrennn) February 23, 2017
Hate has not won, because we will keep fighting for equality. We will not stop. #ProtectTransKids#ProtectTransYouth#ProtectTransLives

— Mac w/o the Cheese (@WeaverMac) February 23, 2017