It is something of a treasure to be born African, to speak aloud her mother tongues, to wonder upon her diversity, and to relish in the beauty of her landscapes — it is quite simply, a gift. Yet so much of Africa's story being told to the world is a story of poverty, hopelessness, hunger, and destitution. 
Yes, it's important to acknowledge that Africa is the continent currently experiencing the highest rates of poverty and hunger in the world. It's also important to acknowledge that these are issues that we all have a role in solving, no matter where we live or where we were born. Whether it's calling for climate action, or supporting smallholder farmers, or even speaking out against the climate and conflict injustices that continue to burden countries on the continent, we can all do a little something towards ending poverty and hunger in Africa and around the world. 
However, Africa and her children deserve so much more than a single-narrative story designed to evoke pity. Contrary to Western storytelling, Africa and her people are not powerless. They are, in fact, made of resilience, unity, beauty, and joy. Above all, they hold a power that Global Citizen itself takes inspiration from: Africa and her people have the power to move the world.
The words, actions, and achievements of Africa's people have the power to move leaders and individuals alike towards changing the status quo. They have the power to drive people from across the globe to act against systemic injustices, to inspire them to celebrate local wins, and to challenge them to reconsider the state of the world as it is. 
We thought it important for all Global Citizens to know that, if you didn't already. That's why we've put together this list (that is not all-encompassing) of a few times that Africa's people used the power within them to move the world. 
1. Kwame Nkrumah's Speech for African Unity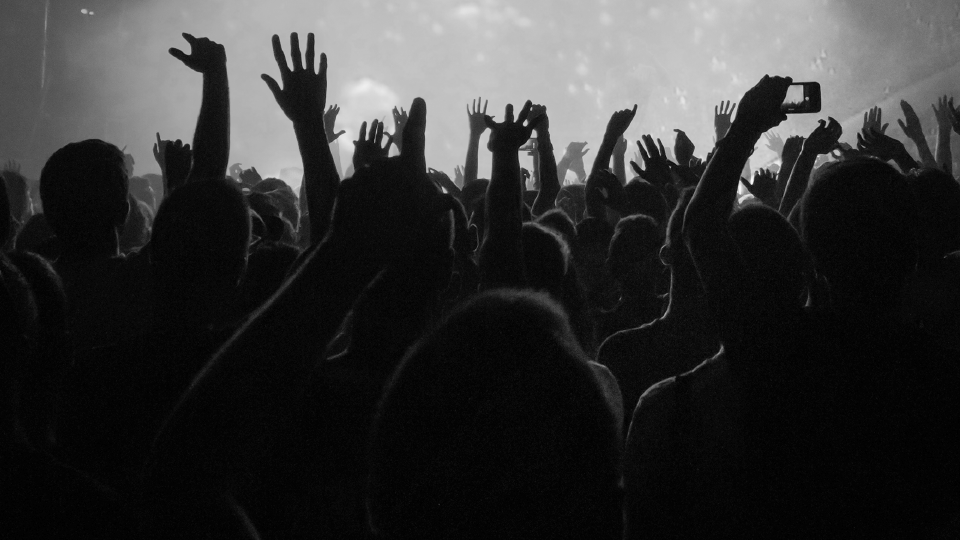 Dr Kwame Nkrumah, President of Ghana, one of the new African nations, talks to newsmen at the White House, March 8, 1961 after a conference with President Kennedy. Nkrumah flew to the capital from New York, where he is attending the general assembly of the United Nations.
Image: AP Photo Archives.
The African Union would not exist as it is today without former Ghanaian President, Dr Kwame Nkrumah's determined advocacy for a united stand against colonialism. As the leader of the very first nation to be free of Western colonialism, his vision of a united Africa is one that resonates across the continent to this day. 
In a speech to African heads of state in 1963, he challenged the idea that Africa is a sum of her borders, and proposed that in everything, Africa should remain united. This is essential because it helped to form the foundation of Africa, in its unity, free of control from Western powers. 
The continent still has its struggles towards unity, with ongoing civil unrest across several countries. However, the foundation for a united front against Western powers formed by Nkrumah cannot be understated. 
"We must unite now or perish," said the former president, the day before the founding of the Organisation of African Unity, which would later become the African Union. "I am confident that by our concerted effort and determination, we shall lay here the foundations for a continental Union of African States." 
While not every African country joined, or was free to join these efforts at the time, today the African Union exists, and decisions on behalf of the continent are made by Africans —  an idea that was just a dream at the time Nkrumah made this speech. 
2. Nelson Mandela's Speech for Freedom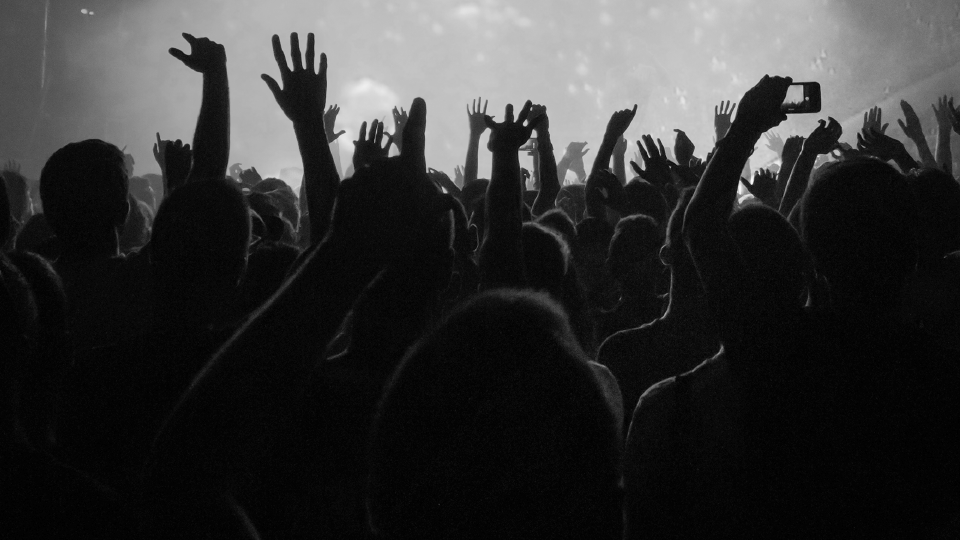 Nelson Mandela stands for Nkosi Sikelel' iAfrika, the national anthem.
Nelson Mandela stands for Nkosi Sikelel' iAfrika, the national anthem.
Image: Keith Bernstein Photography
In 1964, at a trial to decide the fate of a group of South African freedom fighters, Nelson Mandela delivered a three-hour speech. He did this knowing that he and his fellow freedom fighters were on trial for their lives, and instead of testifying for his innocence, he commented on the illegitimacy of the very court that charged them. 
The speech would go down as one of the most important speeches delivered in South Africa's history, and would define a new wave of anti-apartheid defiance. When the trial ended the following year, Mandela and eight of those charged alongside him, were sentenced to life imprisonment. 
He said: "During my lifetime I have dedicated myself to this struggle of the African people. I have fought against white domination, and I have fought against Black domination. I have cherished the ideal of a democratic and free society in which all persons live together in harmony and with equal opportunities. It is an ideal which I hope to live for and to achieve. But if needs be, it is an ideal for which I am prepared to die."
This speech is one that the world now knows Mandela for — along with him leading the country into a post-apartheid democracy. It is referenced in history books and the words are a reminder of how hard South Africa and her people fought for freedom. 
3. The 'Rhodes Must Fall' Movement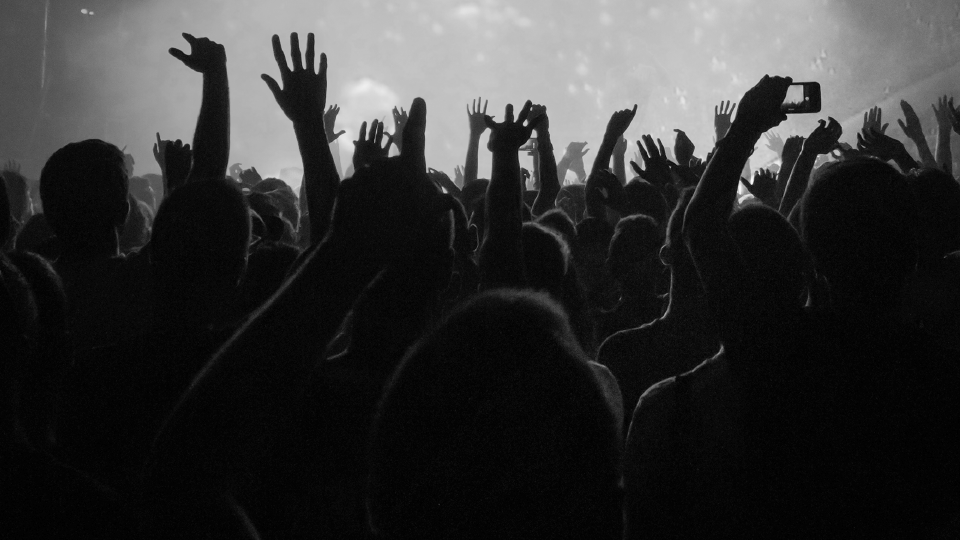 Students chant and sing at the University of Cape town as they protest for free education in Cape Town, South Africa, Sept. 20, 2016.
Students chant and sing at the University of Cape town as they protest for free education in Cape Town, South Africa, Sept. 20, 2016.
Image: Schalk van Zuydam/AP
This too was a movement with its roots embedded in the remnants of colonialism.
In March 2015, political activist and then-University of Cape Town (UCT) student, Chumani Maxwele, threw feces at a statue of Cecil John Rhodes — a British mining magnate and politician in southern Africa — that was on the university's campus. He did so after seeing the fight for equality in education and human rights for all was still ongoing, and seeing that Black people remained (and still remain) far behind their white counterparts when it comes to access to basic human rights. 
This move would spark a flame that became the "Rhodes Must Fall" movement, as Cecil John Rhodes, whose statue was defaced and later taken down, helped to design South Africa's segregation. South African universities, including Rhodes University, banded together and protested against the continued inequality in education. The movement grew so much so that it spurred a movement in the UK against the very same man and against very similar inequalities. 
4. Ellen Johnson Sirleaf Becoming the First Woman Leader of an African Nation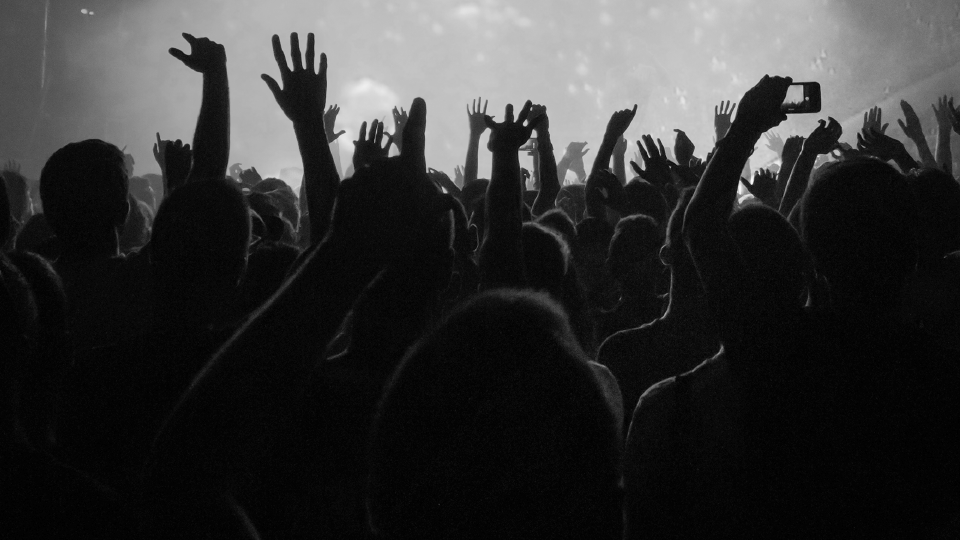 Image: Flickr: Activ I Oslo.no
History was made in 2005, when Ellen Johnson Sirleaf was elected president of Liberia — a country that was facing turmoil and civil unrest at the time, and one that she led towards reconciliation and unity. Sirleaf became the very first woman president of an African country, and in this achievement, opened minds around the world to what a nation led by an African woman could achieve. 
Her efforts in leading peace in the country after a decade-long civil war, as well as her work to promote women's rights, earned her the Nobel Peace Prize in 2011. She was also awarded the Presidential Medal of Freedom by President Bush in 2007 for her dedication to promoting freedom as an African reality. 
It was also Sirleaf who said: "If your dreams do not scare you, they are not big enough." 
A quote that, let's be honest, has seen many Facebook cover pages and has been pinned on a number of Pinterest boards for its motivational power. 
5. #EndSARS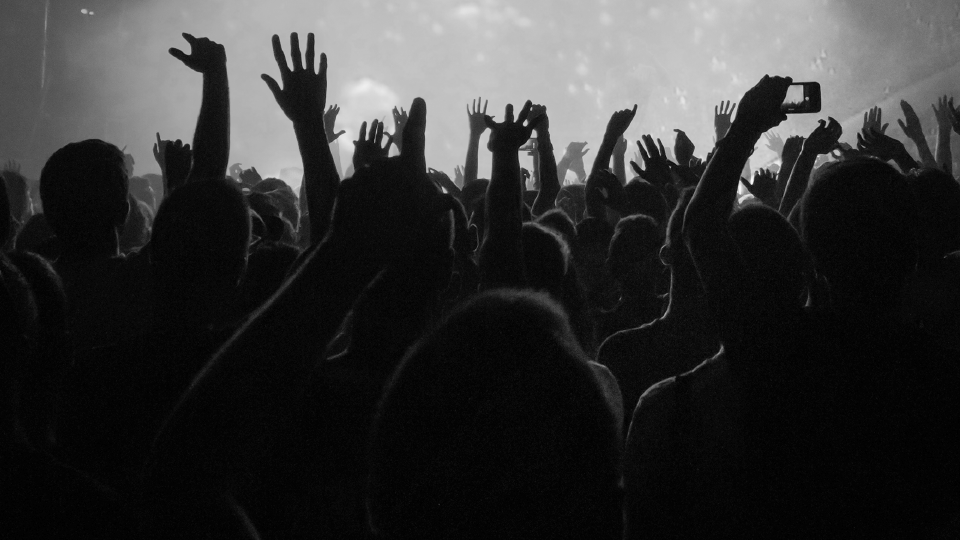 Image: Aisha Yesufu
In 2020, Nigeria saw the biggest protest for change in its history — and the whole world joined in the call for justice. 
The protests, which began online in 2017 and gained global traction in 2020, were calling for the disbandment of the Special Anti-Robbery Squad (SARS), a leg of the Nigerian national police force that had been continuously reported for carrying out acts of police brutality without consequence. 
The outdated SARS was created at a time when Nigeria was facing large threats to its national security, but then grew to use its power against unarmed civilians. On Oct. 8, 2020, a video of a SARS officer allegedly shooting an unarmed man went viral. Enough was enough and young Nigerians from across the country came together to peacefully protest against police brutality, taking a movement that was largely online, into the real world.
It was also a time of global reckoning, with the murder of George Floyd igniting international anger towards police brutality and racism just months before in May 2020. As such, it didn't take much for the world to join in on this call for justice.

On Oct. 11, 2020, SARS was officially disbanded. 
6. Nkosi Johnson's Speech on HIV/AIDS
At 11 years old, Nkosi Johnson became the youngest key-note speaker at the International Aids Conference in 2000, and thanks to his words, the world speaks about and views HIV/AIDS entirely differently today than how they used to. 
"Care for us and accept us, we are all human beings," he said. "We are normal. We have hands. We have feet. We can walk, we can talk, we have needs just like everyone else. Don't be afraid of us — we are all the same."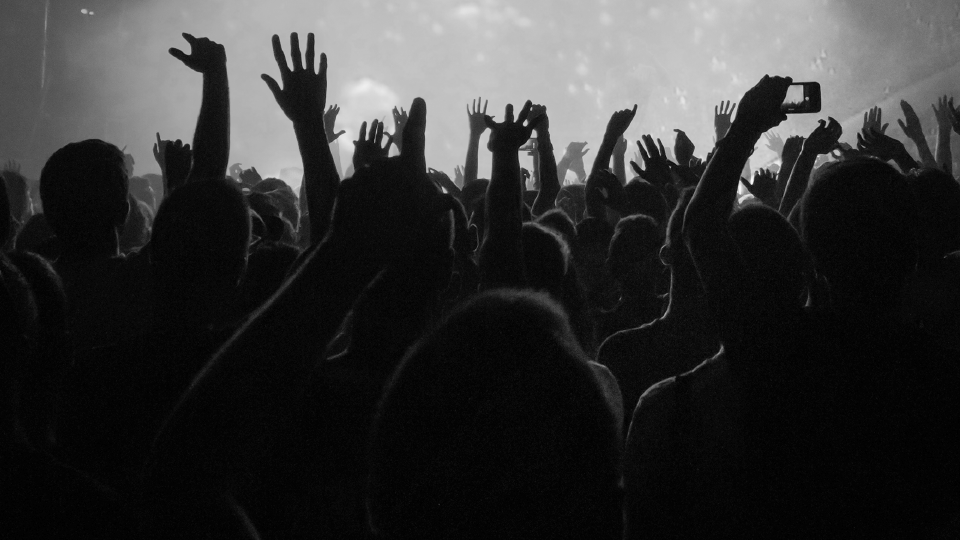 Activist Nkosi Johnson addresses the opening of the 13th International Aids Conference in Durban, South Africa in this file photo from July 9, 2000.
Activist Nkosi Johnson addresses the opening of the 13th International Aids Conference in Durban, South Africa in this file photo from July 9, 2000.
Image: Themba Hadebe/AP
The young South African was discriminated against for his illness when he was denied entry to school because of his condition at just 8-years-old. Johnson's family were outspoken against the discrimination and South Africa's laws eventually changed to include anti-discriminatory policies. 
One year after delivering his moving speech to the world, Johnson died. In his honor, the International Children's Peace Prize was created.
7. Eliud Kipchoge Makes History
He was already a record-holding marathon runner, but on Oct. 12, 2019, Kenyan athlete, Eliud Kipchoge became the the first person in recorded history to do a sub-two-hour marathon. This means that he ran a marathon in under 2 hours, a feat that had never been accomplished before. 
It had been his ultimate career goal, and he'd attempted to do so previously in 2017, losing out on the achievement by just 0.25 seconds. 
In 2019, he did it at the Ineos 1:59 Marathon in Vienna. The streets were lined with around 120,000 fans cheering Kipchoge on, and millions watching from around the world to see the athlete make world history. It is a moment that inspires perseverance and reminds the world that all dreams are valid.
8. Phiona Mutesi Stuns As Chess Champion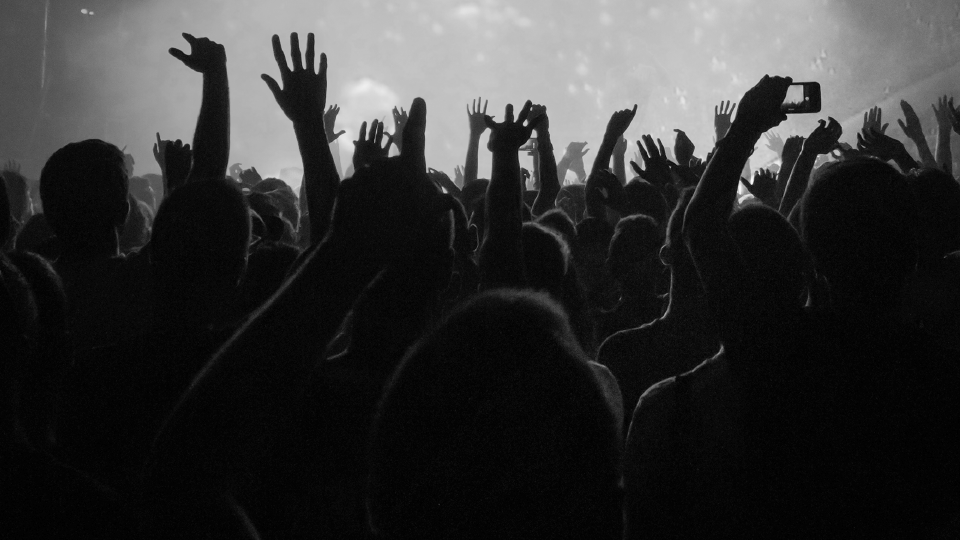 Ugandan Chess champion Phiona Mutesi speaks at the IMF in 2017.
Image: IMF Staff Photograph/Stephen Jaffe
Africa's Queen of Chess, Phiona Mutesi, was so inspirational, Disney made a movie about her: Queen of Katwe. 
Mutesi was born into poverty, and forced to drop out of school at nine years old after the passing of her father and sister. In fact, she learned how to play chess before she learned how to read or write. 
Her chess abilities gained her national fame, and in 2012, she was awarded the rank of Woman Candidate Master at a tournament in Turkey, an international accolade that would lead her to become a well-known name in the world of chess. She subsequently published a book that garnered critical acclaim, and led to a movie being made in her honor that starred Oscar-winning actress, Lupita Nyongo.
---
If this article interested you, then you might also be interested in our latest initiative to alleviate global inequities. TheMove Afrika: Rwanda campaign aims to promote stronger health systems as a pathway to promoting equity, create jobs and economic opportunity, and to call for the defense of our planet and its inhabitants. Take action with us for health systems, economic opportunity, and the planet and you could earn tickets to join us at the BK Arena in Kigali on Dec. 6. You can also purchase priority tickets directly. Here's everything you need to know about the Move Afrika: Rwanda event and campaign.