It's a growing trend among politicians. The new hip, young thing to have on board in your campaign is, well, the hip young things. 
Traditionally, the older vote has carried more clout in elections because they were the ones who could be relied on to actually turn out and vote. 
But, in June, a surge of young people registering to vote and backing Labour brought leader Jeremy Corbyn and his party unprecedented success in the UK general election. 
Some of the success has been attributed to Corbyn's character appealing to young voters. But, far more than character, reports say it was the Labour party policies that harnessed the young vote. The notions of 'for the many, not the few' appealed to a young people disillusioned with the UK class gap, who feel the challenges of social mobility, who feel the pressures of student debt, and the housing market. 
Read more: A Very Serious Guide to All the Important People in British Politics Now They're Back From Holiday
In Labour's election policies, many young voters felt that the issues around which their lives revolve were really being addressed. 
"For years young people have felt ignored, they've thought 'let's not bother to vote, they're not listening to us anyway," said Welsh Labour leader Carwyn Jones, the morning after June's election.
"Yesterday was a turning point and that's why it's important to continue to listen to young people and do right by them." 
It's sparked a bit of an image change in UK politics, with politicians taking steps to appear 'down with the kids.' Corbyn put in an appearance at Glastonbury, while even former Prime Minister David Cameron was spotted at Wilderness Festival (being embraced by a woman in a bright pink 'Corbyn' jacket). 
Read more: How Young People Turned Up to Vote This Time — And Why It Matters
Following the transformation of young people into a powerful voice in elections, the Conservatives have expressly highlighted looking for policies that will draw in younger voters as an area of focus for their party conference, held in Manchester next month.
"We need to recognise there is real concern among young people about their prospects," one well-placed Tory MP told the Financial Times. 
"We need ideas to help improve that situation, whether on housing or tuition fees." 
But young people are for life, not just an election, and the UK's politicians are going to have to address some important concerns if they want to harness the power of the young vote in a way that has any sort of staying power. 
So, we've put together a list to give any politicians out there a helping hand in delivering what young people want, at home and abroad. Young people need to be in on the political conversation in the UK. If we are to put an end to injustices around the world, young people need to help shape the solutions. You can make your voice heard, by clicking here and telling Prime Minister Theresa May exactly what matters to you. 
1. Housing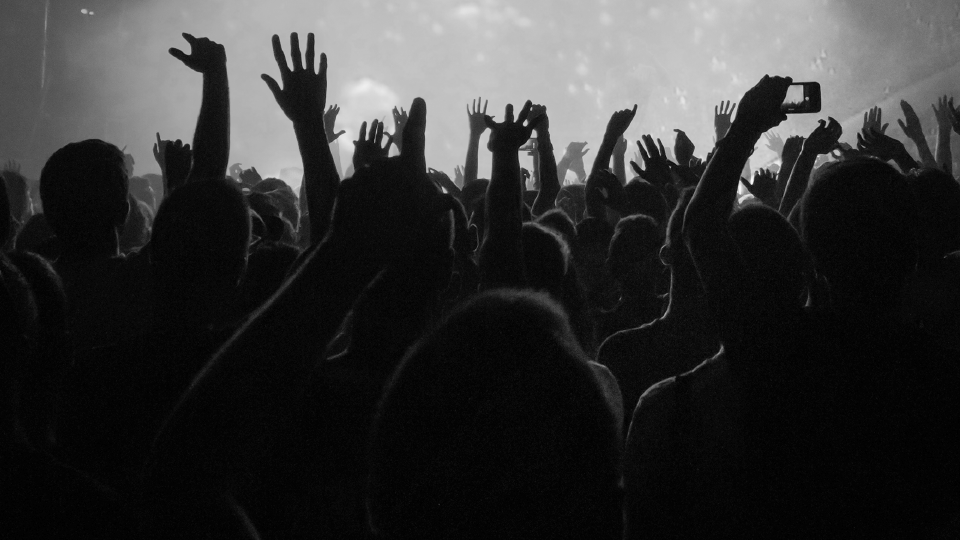 Image: Paolo Margari / Wikimedia Commons
It's well known that Millennials — a.k.a. Generation Rent — are facing a huge uphill struggle to get onto the property ladder. 
Young people rank buying a home as being more important in life than marriage, children, or advancing in their careers. But they are increasingly pessimistic about ever being able to achieve that dream.
Despite a range of government initiatives intended to give young people a leg up, including the Help to Buy scheme, the housing market is still proving to be an insurmountable obstacle for many. 
Read more: Global Citizen Election Guide: Where Every Party Stands on Gender Equality, Refugees, and More
One reason for this is that there just aren't enough houses to meet the demand, which is forcing up property values. Ministers need to look to boost housebuilding as a way to get young people onto the housing ladder, according to the non-partisan Adam Smith Institute think tank.
Another factor is that by far the majority of young people in the UK live in rented accommodation. Rent in some areas of the country is so expensive that it eats up a high proportion of young workers' earnings, leaving them with no chance to save up for a deposit on a mortgage. 
What's more, the transitional lifestyle of moving from rented room to rented room every year, or even more frequently, leaves young people with no sense of belonging to a community, and no feeling of security.
2. Tuition Fees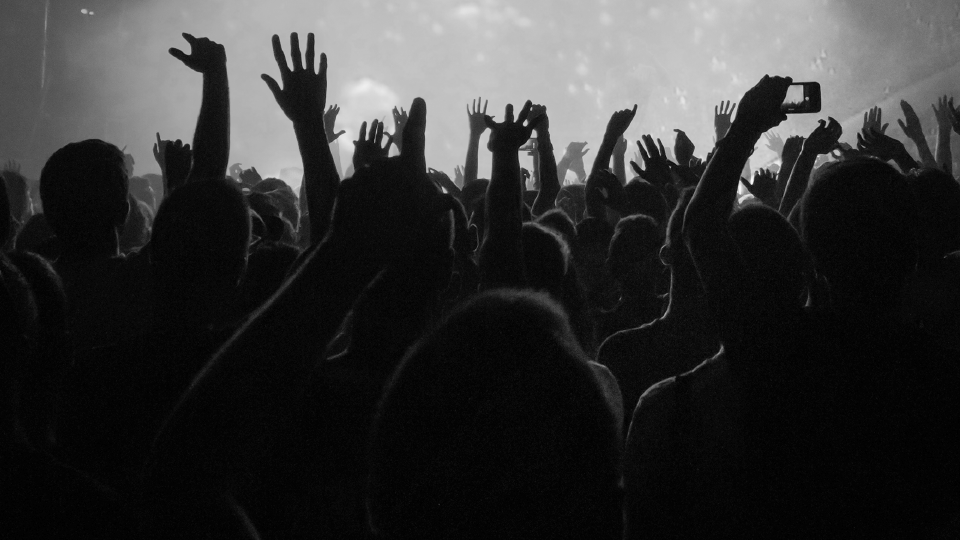 Image: Peter M. Fisher/Getty Images
Rising inflation will this month push interest rates on student loans above 6% — about double the rate of inflation. That means, students who are about to start a 3-year degree will rack up more than £5,000 of interest charges before they even finish their course. That's on top of the £50,000 the average graduate owes for the actual degree. 
Labour's promise to scrap tuition fees — as well as to look at ways to reduce the "massive debts" already owed by graduates — was credited as being one of the key factors behind the tide of support that the party received among young people in the June election. 
Conservative ministers are also looking to address this issue. Current suggestions of ways to improve the tuition fees system include cutting interest rates on student loans, and pressuring universities into lowering tuition fees. 
Read more: Where Jeremy Corbyn Stands on the Issues You Care About
Top Conservative Minister Damian Green, the First Secretary of State, has said the debate on university tuition fees needs to be reopened in a "national conversation." 
"I think this is clearly a huge issue," he said in July. "I think in the long term, we've got to show that [students] are getting value for the money."
Meanwhile, Bill Wiggin, the Conservative MP for North Herefordshire, told the Financial Times: "We need to get it back on track so that our students are not only able to get the best education possible but also that they could afford it, both while they're at university and afterwards."
3. Access to Further Education and Training Opportunities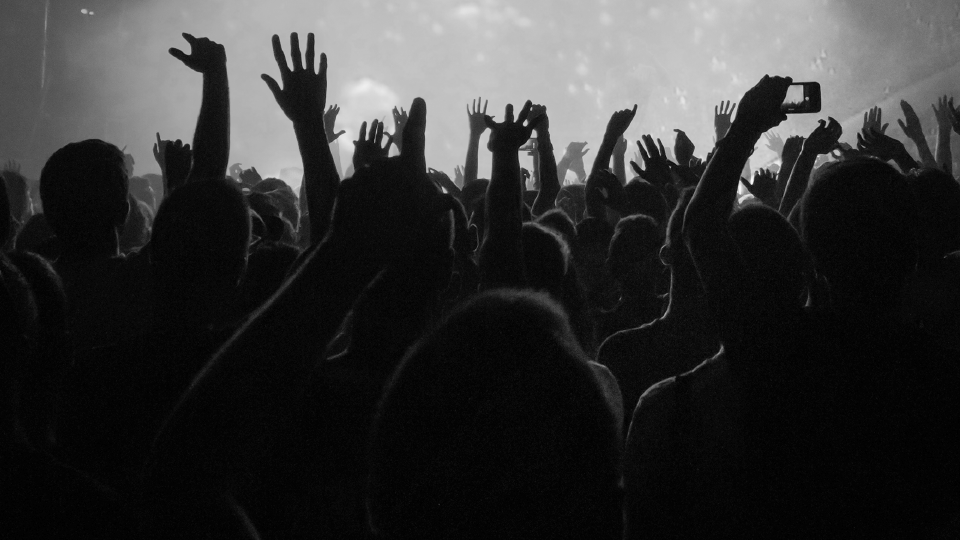 Image: Flickr/Institute For Apprenticeships
While we're on the topic of tuition fees, let's address the fact that degrees are now so common-place in the UK jobs market that young people feel practically unemployable without one. 
As increasing numbers of employers demand a bachelor's degree, or even a master's degree, these qualifications become essential. And for young people, that means debt (see above…) 
But, with only half of all UK graduates working in a field that relates to their degree after leaving university, you can't help but wonder how useful these hard-earned degrees — which students are going to be spending years paying off — really are. 
Read more: UK to Equip 6,000 Underprivileged With Digital Skills, For Free
There needs to be a wider range of alternatives made available to high-school and college students, so they aren't made to feel that university is the one route into a career. 
This is already starting to happen with apprenticeship schemes. For decades, apprenticeships have been seen as a route into manual jobs, but ignored as a path to white-collar careers. 
But they are starting to see a boost in popularity. In 2015/6, 143,000 people were in business, administration and law apprenticeships, compared with about 77,000 in 2009/10, according to the Guardian.
4. Mental Health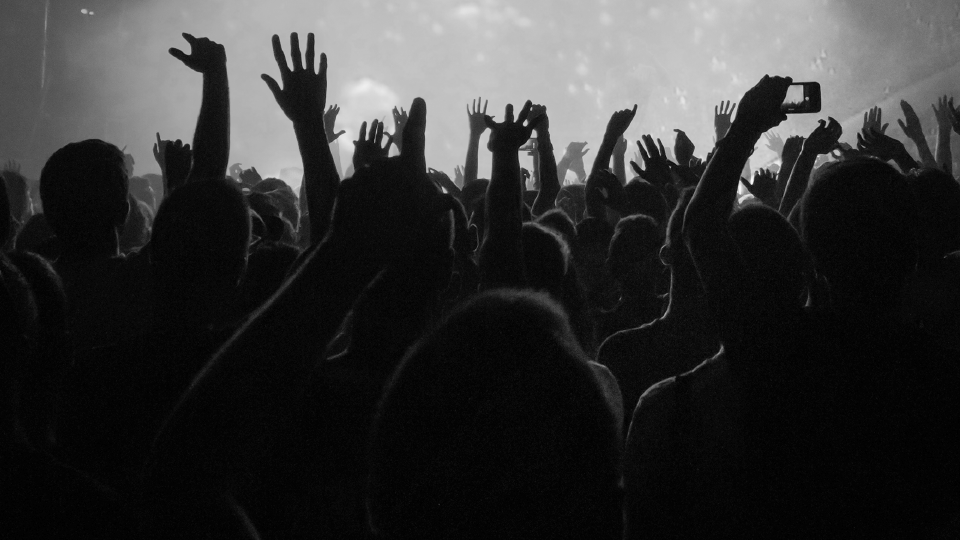 Even though they pay for the services through taxation, most young people don't need to make particularly extensive use of NHS facilities. Generally, they're pretty healthy. But the exception for this is mental health. 
While this is beginning to change, mental health doesn't get the same air-time as physical health. There are several factors behind this: it can't be seen; there is still a stigma around mental health; and some still consider mental illness to be some kind of weakness of character in the sufferer. 
The Adam Smith Institute think tank highlights mental health as being an issue that is of particular concern to the Millennial generation, and one that politicians seriously need to address. 
Read more: What You Need to Know About the NHS's 'Mental Health Revolution'
"Young people, in particular, would be helped if mental illness were to be accorded the status and the resources available to other illnesses," reads the think tank's Millennial Manifesto. "This would greatly help to get rid of any stigma attached to it, and help young people to realise that help is available, and that their condition can be treated with the support of trained helpers."
The report adds: "It would become the norm for those suffering from depression of low self-worth to seek and receive expert assistance that could aid them towards recovery." 
According to a report in the Independent, the rise in mental health can be seen as a symptom of the pressures facing the younger generation today. 
"Fix education, employment prospects and housing worries, and the government will also go a long way towards curbing the crisis of mental health amongst the population's youth," it reads. "Depression among young people has risen 70% in 25 years; there's little doubt that these background fears weigh heavily on people's minds."
5. International Development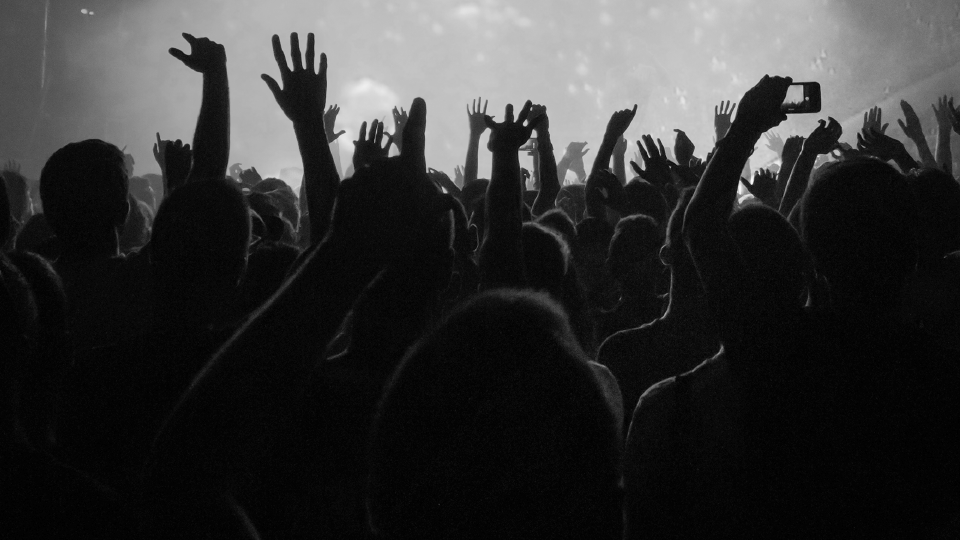 For the younger generation, the world is smaller than it's ever been. Smartphones and social media give immediate access to the news, to images and video footage, to a conversation with someone on the other side of the world.
More so than ever, young people are given direct insight into the suffering of millions of people around the world, living in poverty, living in conflict zones, living with hunger. 
In the UK, and across the EU, the result of this is that younger people are generally more supportive of the role and impact of development aid.
Read more: The UK Must Be a Global Leader in Foreign Aid, Says Priti Patel
"Younger respondents in the UK (aged 15-24) are much more likely to agree that development aid should be increased (81% vs. 67%)," according to a 2016 report from the European Commission, "and they are more likely to agree that tackling poverty in developing countries should be one of the main priorities of the EU (80% vs. 65%) or the national government (63% vs 51%), "
Pay attention please, politicians. 
6. Migration, Refugees, and Working Abroad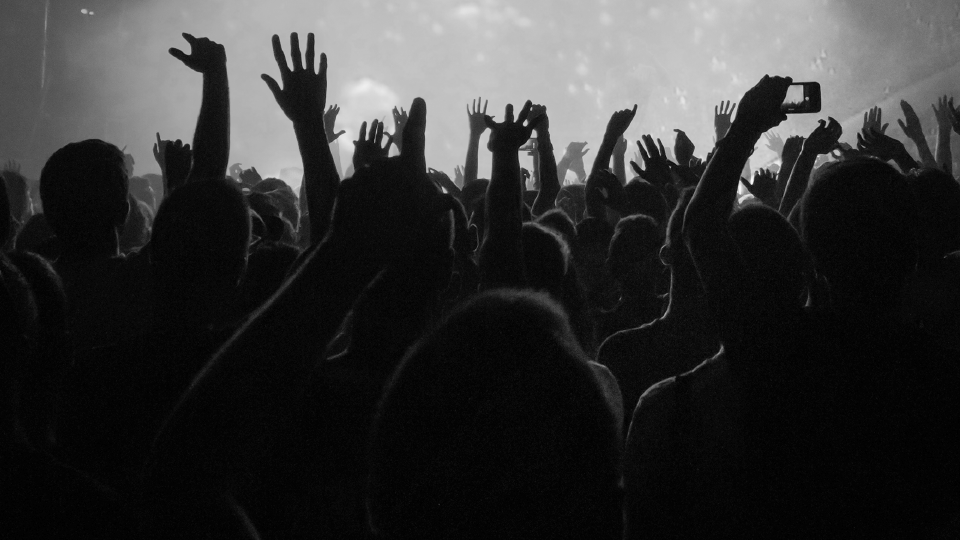 Image: UNHCR / G. Gubaeva
Apologies for bringing up Brexit, but after the June 2016 decision by the UK to leave the EU, there was outcry from young people. 
While Brexiteers were looking to curb UK immigration laws, Remainers felt that the UK's departure from the bloc would put an end to their hopes of living and working abroad, and an end to diversity in British society.
A recent poll from campaign group Hope Not Hate, showed that 68% of 18-24 year olds feel that immigration has been good for the country. And only 28% of under-25s believe that the UK can thrive outside the single market, compared to 77% of the over-65s.
Read more: 5 Surprising Ways a Bad Year for the UK has Changed People's Minds About Race and Immigration
For many young people, Brexit meant being deprived of the opportunity to travel, to experience different countries and cultures, and to be able to pay for it by working as they went. 
The Adam Smith Institute also flags up foreign travel and working abroad as being an issue close to young people's hearts. And it suggests an exchange programme as a solution.
"Young Britons would like to be able to work for periods in other countries, particularly in English-speaking ones where they would not be at an employment disadvantage," continues the Millennial Manifesto. 
"It is also the case that young people in other English-speaking countries would like to live and work in the UK for a period. An exchange would be to mutual advantage. The government should seek to reach agreement with Canada, Australia, and New Zealand, and if possible the United States, so that young people under the age of 30 would be allowed to stay and work in each other's countries for up to two years without the need for work permits or visas." 
And young people's global outlook extends to welcoming refugees.
Almost 7 in 10 young people empathise with refugees, according to data from the World Economic Forum's (WEF) Global Shapers Annual Survey 2017. The poll also showed that some 73% of respondents said they would welcome refugees to their country, and 27% said they would welcome refugees into their own home. 
"Young people's empathy and strong propensity for social inclusion is humbling, reminding us that refugees are humans in need," reads the report. "Young people see refugees as a potential gift to a nation and empathy is only a natural extension of that positive and constructive attitude." 
7. Equality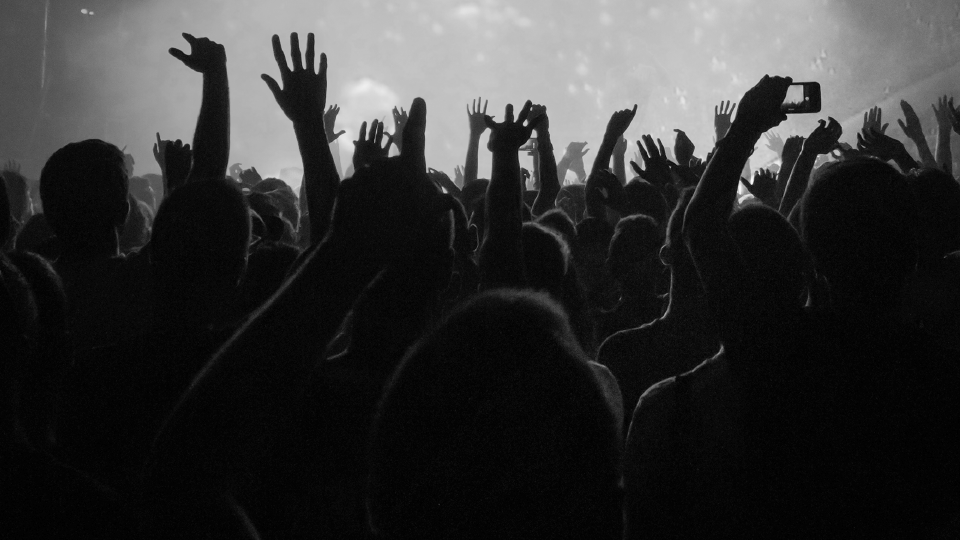 Image: IowaPipe/Flickr.
Race, gender, sexuality, religion. Strong, powerful voices are emerging from communities traditionally marginalised in society, largely thanks to the opportunities afforded by social media. 
In a matter of minutes, thanks to social media platforms, young people can connect with others who share their views, people who they can identify with, and build extensive communities. 
Society now isn't only about the loudest voices. Social media means that a whole cacophony of voices are speaking up, and it means that many more voices have the opportunity to be heard.
Read more: Ethnic Minorities Will Be 'Next Generation' of Criminals If Britain's Justice System Doesn't Change, Claims Major Report
"We are a generation trying to fight for the rights and beliefs of others," said Blayre Marley, a young lawyer, at the eighth International Religious Liberty Association World Congress in Florida last month. 
"We look at Black Lives Matter, which highlights race relations as a way to promote social justice," Marley continued. "Millennials care if people are being fed, care about voting rights, marriage equality, privacy rights, people who come out of prison, refugee rights, and genocide. It's not just about ourselves."
Marley said: "We are a generation here to speak up. We are not a generation to be silenced, and we seek mutual respect." 
The WEF's Global Shapers Annual Survey found that, when asked what would make them feel freer in their society, 51.4% of young people answered "equal access to opportunities for all."
Politicians need to understand this, and to act to ensure that minorities in the UK and abroad are no longer discriminated against.'
Global Citizen campaigns to achieve the UN's Sustainable Development Goals, in the aim of ending extreme poverty by 2030. You can join us by taking action here.