Why Global Citizens Should Care
The Syrian civil war has forced 5.6 million people to flee their country as refugees. SInce 2015,
13,818
have been resettled in the UK — and in pursuit of Global Goal 11 for sustainable cities and communities, local authorities have been working hard to integrate those families into society. Join our movement and take action
here
to fight the root causes of the refugee crisis.
---
Whenever there's talk about refugee integration, it's often sensationalised.
Take Luka Modric's journey from fleeing the Croatian War to the 2018 World Cup final; or the Syrian refugee who won a BAFTA; even the heroic Malian migrant who scaled the side of a building to save a four-year-old child hanging from a balcony in Paris.
Everybody knows how it goes the other way, too: hateful headlines around the world that — at their worst — can provoke tragic acts of racism like the terror attacks on two mosques in New Zealand.
But in the small Welsh town of Aberystwyth, a beautiful story is unfolding about integration in its most truthful, essential form: a community that's coming together over homemade dinner.
Take Action: Step Up to Support Migrants and Refugees!
Syrian refugees set up a pop-up restaurant to show off a series of tasty dishes from the country they fled several years earlier — including shish birak, kebabs, and frekeh, a vegan cooked wheat — and their feast completely sold out three weeks in advance.
It was the fourth time the Syrian Dinner Project had opened its doors, serving 120 people on March 17. It all began when the Red Cross were looking at summer activities to help families integrate into their communities — and it was soon apparent that the women were interested in showing off their cooking abilities. 
Everyone had such a good time that the women wanted to do more and more.
Congratulations to these Syrian women who, supported by @BritishRedCross, set up a pop-up restaurant in Aberystwyth. The sell-out event catered for 120 people including @Newyddion9. Watch the Newyddion 9 coverage on BBC iPlayer (from 20 minutes) https://t.co/BmwaIpShai

— Red Cross Wales (@RedCrossWales) March 19, 2019
The response from the local community was generally "very positive", according to Red Cross caseworker Rose Bewick. She said the Syrian refugee women were driven by the desire to integrate, and that there was a "real atmosphere of celebration" at the event, with food acting as a valuable and meaningful way to start a fresh conversation.
"Aberystwyth is a small town and it's exciting for the local community to try food that they perhaps haven't tasted before," Bewick told Global Citizen. "This project is about the food — and not the fact of being 'refugees'."
Read More: This Former 'Love Island' Star Now Fights the Refugee Crisis
"These women came to the UK as refugees but they are so much more than that," she continued. "It's really important for them to be seen in their own right, as talented and capable chefs, rather than as objects of pity. That's why this is so important — it challenges the idea of 'victimhood' and is all about people saying: I'm more than the label 'refugee'."
Bewick added that St Michael's Church and a local restaurant called Medina were extremely open and accommodating, and instrumental in making the project a success.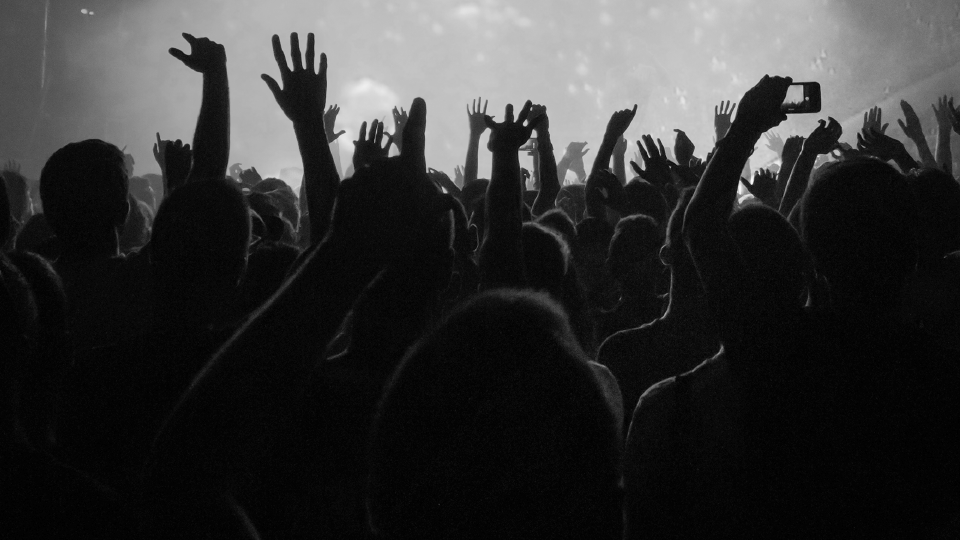 Families began to arrive in Aberystwyth in 2015 after Ceredigion council agreed to become a "trailblazer" in welcoming refugees. It followed David Cameron's pledge to bring 20,000 Syrian refugees to Britain by 2020. Since then, the UK has officially resettled 13,818 people.
However, 5.6 million people have fled the Syrian civil war so far, not including the 6.6 million displaced within the country itself. There are 3.4 million who have settled in neighbouring Turkey — while Germany has welcomed over 500,000 since the conflict began.
Read More: Most British People Actually Do Want More Refugee Support, Study Says
"This food and these events are amazing, because I see people enjoying themselves," student and chef Ghofran Hamza, 20, told the BBC. "We put a lot of love and feelings into the food, and I love to see people receiving that love."
"We are not a charity," she added. "We wanted to set up this business for ourselves, and for our children's future."
Hamza now wants to take the idea even further: first across different cities in Wales, and then further afield to England, Scotland, and Ireland. The women have already passed their level two qualification on food hygiene — and will soon be formally registering as a food business.  
"This project is about empowerment," Bewick told Global Citizen. "It's about women taking control of their lives and setting something up that works for them and their families."