---
Why Global Citizens Should Care
The world must get on track to achieve the UN's Sustainable Development Goals. The Global Goal Live: The Possible Dream campaign is calling on world leaders and citizens to step up the effort to end extreme poverty by 2030. You can join us and take action
here
. 
---
K-pop sensations SuperM, EXO, and BoA are bringing their positive energy to the Global Citizen stage. 
SuperM — made up of seven members from the popular K-Pop groups NCT 127, SHINee, EXO, and WayV — are headlining the Asia event of Global Goal Live: The Possible Dream in Seoul, South Korea, on Saturday, Sept. 26, 2020. The nine-member group EXO, who announced their participation in the event in October, will join them, along with singer-songwriter and composer BoA.
SuperM shared the news during their We Are the Future Live concert at New York's Madison Square Garden on Tuesday. 
Hosted by Global Citizen, in partnership with global CEO advisory firm Teneo, Global Goal Live: The Possible Dream will be the largest live broadcast in cause event history, set to take place across five continents simultaneously. The event is the culmination of a year-long campaign to get the world back on track to achieve the UN's Sustainable Development Goals and secure $350 billion each year until 2030 to end poverty for the world's poorest countries. 
"K-pop and artists from across Asia are a huge force in global music right now, breaking down barriers between cultures and people," said Madge Thomas, vice president of global policy and government affairs at Global Citizen. "We are so excited to provide a way for fans of this music to take action and engage in the campaign, and a platform for leaders across the region to make tangible commitments."
Read More: Global Citizen Launches Biggest Campaign Yet with Global Goal Live: The Possible Dream
SuperM is the creation of SM Entertainment, the largest South Korean entertainment company credited as the first to incorporate Korean culture into Western musical influences. The M in the SuperM stands for "matrix and master" and the group united to create a "super" synergy. Known for their rap skills and dance moves, the performance-based group is living up to their name. They released their debut album on Oct. 4 and became the second K-pop group ever to reach No. 1 on the Billboard 200 chart. 
EXO, dubbed the "kings of K-pop," also rose to fame for their catchy hits and smooth choreography. The band's name stems from exoplanet — for planets outside our solar system. EXO broke into the music scene with their first album XOXO in 2013 and sold over 1 million copies. Since early in their career, philanthropy has been a top priority for the band. Named Red Cross youth goodwill ambassadors in South Korea in 2012, EXO has donated proceeds from multiple albums to Smile for U, a UNICEF program that supports music education for children in Asia.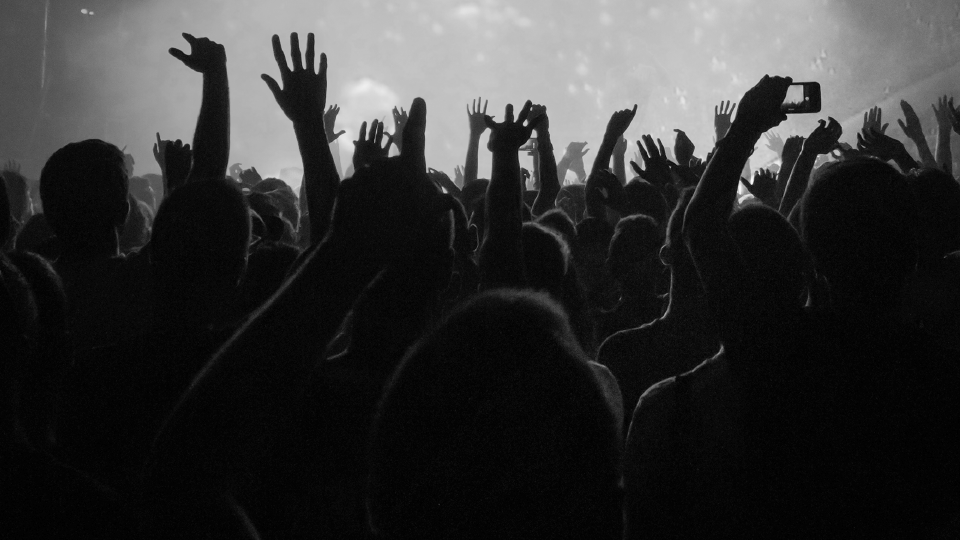 BoA is considered the top female K-pop artist and has received global success for vocals and live performances since releasing the album ID: PEACE B in 2000. She's broken several barriers throughout her career, including becoming the first Korean artist to sell a million records in Japan, and the first Korean artist to enter the US Billboard 200 charts in 2008. More recently, BoA has taken up acting roles, starring in Korean dramas and the US musical film Make Your Move, and promoted new Korean and Japanese albums in 2018.
"It is an honor to host the largest charity event '2020 Global Goal Live' in Korea on behalf of Asia," said Soo-Man Lee, head producer and founder of SM Entertainment. "As the executive producer, I hope this event will be a meaningful place where the artists, audiences, and viewers from not only Asia, but all over the world, can come together as one, to face the problems of this world together while supporting and caring for one another. We ask for your love and support."
SM Entertainment will produce Global Goal Live in Seoul in partnership with Dream Maker, the leading tour promotion and production company in Korea. They are among many companies and organizations joining Global Citizen and Teneo for the Global Goal Live: The Possible Dream campaign to get governments, corporations, philanthropists, and everyday citizens on board to stand up for people and the planet. 
Advocacy partners for Global Goal Live include the Bill & Melinda Gates Foundation; Education Cannot Wait; the END Fund; Gavi, the Vaccine Alliance; International Fund for Agricultural Development; the Global Fund to Fight AIDS, Tuberculosis, and Malaria; Global Polio Eradication Initiative; Water Supply and Sanitation Collaborative Council; the United Nations Population Fund; United Nations Sustainable Development Solutions Network; Uniting to Combat NTDs; the World Bank Group; World Health Organization Ambassador for Global Strategy Ray Chambers; African Union Development Agency — NEPAD; Graca Machel Trust; the Government of Ireland; the Economic Community of West African States Commission; and the co-chairs of the UN Secretary-General's SDGs Advocates Group: President Nana Afuko-Addo of Ghana and Prime Minister Erna Solbery of Norway.