---
Why Global Citizens Should Care
In 2015, world leaders from 193 countries agreed on the United Nations' Global Goals for Sustainable Development. The goals are a roadmap to end extreme poverty and tackle climate change by 2030. You can join us in working to ensure these goals are realized by taking action here.
---
Update, May 5, 2020: In light of COVID-19, Global Citizen and Teneo announced that Global Goal Live: The Possible Dream, the year-long campaign and multi-city series of events meant to drive impact for the world to achieve the United Nations Global Goals, will not take place on Sept. 26, 2020. Global Goal Live, the campaign, will extend into 2021, and the major events will be postponed to Sept. 25, 2021. Learn more here.
---
The next 18 months are a critical point in time. 
They provide a crucial and urgent opportunity to tackle extreme poverty, limit the impact of climate change, and fight global inequality. The actions taken during this time will establish the agenda for the final 10-year push to attain the United Nations' Global Goals by 2030. 
That's why Global Citizen, in partnership with Teneo, is launching Global Goal Live: The Possible Dream campaign, which will mobilize everyday citizens, corporations, governments, and philanthropists to reprioritize efforts to end extreme poverty and ensure the realization of the Global Goals. 

Co-chaired by Delta, Cisco, Johnson & Johnson, Procter & Gamble, and Verizon, the campaign will encompass events and festivals throughout 2020 with Global Citizen's trademark mix of pop and policy.

However, this time around, the events will be done in a way unlike any other in history. The year's campaign will culminate on Sept. 26, 2020, with a historic 10-hour global media event.
Take Action: Download the App and Take Action on the Global Goals
The broadcast event will showcase simultaneous festivals in New York's Central Park and Lagos, Nigeria — as well as satellite events in to-be-announced cities in Latin America, Europe, and Asia — and will see star power, policy, and business unite to create unprecedented change and lasting impact. 
The largest live advocacy broadcast event in history will feature appearances by Alicia Keys, Billie Eilish, Coldplay, Cyndi Lauper, D'banj, Eddie Vedder, Exo, H.E.R., Janelle Monáe, Lizzo, Metallica, Miley Cyrus, Muse, Ozuna, Ozzy Osbourne, Pharrell Williams, Red Hot Chili Peppers, Shawn Mendes, Tiwa Savage, Usher, and more. 
Deborra-Lee Furness, Hugh Jackman, Idris Elba, Jill Vedder, Katie Holmes, Rachel Brosnahan, Trevor Noah, and Uzo Aduba will co-host, with even more hosts to be announced in the coming months.
The hundreds of thousands of Global Citizens estimated to attend across New York and West Africa — and millions more watching the broadcast on Twitter and YouTube — will join the artists in calling on world leaders to step up across three key areas: gender equality, human capital, and sustainable economies. 
"We have 10 years to end extreme poverty and tackle climate change," said Hugh Evans, CEO of Global Citizen. 
"While we have seen significant progress, we will not be successful at our current pace," he continued. "The scale of this problem — helping get 736 million people out of extreme poverty — will take everyone's participation. Our goal, to put it simply, is to engage every single person on the planet in this mission." 
Declan Kelly, CEO of Teneo, a global CEO advisory firm, added: "In order to secure the $350 billion in commitments that is needed this year, we are building a coalition the likes of which the world has never seen, to mobilize and engage millions of global citizens, governments, industry, and individuals to redouble their efforts to achieve the Global Goals."
"This is a moment to stand up and be counted," he said. "In addition to our role helping to lead the campaign, we will be working with Global Citizen, and the CEOs and companies who have already stepped up to the challenge, to bring others to the table to join us to help achieve our goal for this next critical year and beyond."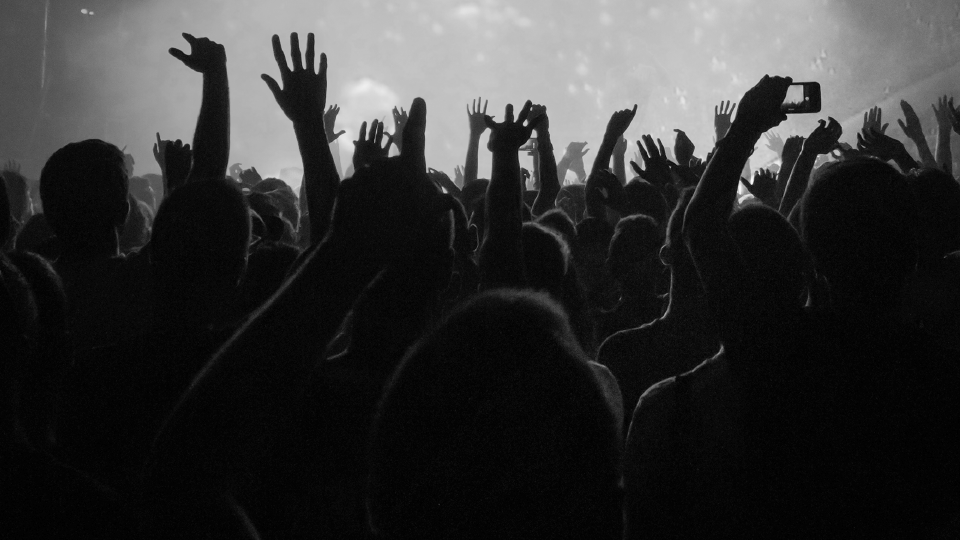 How Will We Achieve These Goals?

The 2020 campaign will seek to secure an additional $350 billion in global commitments annually, a figure experts say is needed to provide citizens in 59 of the poorest nations with the basic necessities needed to live healthy, dignified lives.
To achieve this goal, Global Citizen will call on individuals to engage and take action, and for the expansion of global foreign aid spending, a reform of supply chains in the private sector, billionaires to give 1% of their wealth away each year, and in-country investments to increase. 
"I call on all governments and world leaders to step up their efforts," Norwegian Prime Minister Erna Solberg said in a video to Global Citizens. "I am ready to go to Nigeria in one year from today for Global Goal Live: The Possible Dream. The same goes for many of the world's top music artists. The global business community must also join our efforts for the world we want."
Key members of the private sector have already pledged to engage leading companies in support of the campaign. 
Already confirmed to support are Chuck Robbins, Chairman and CEO of Cisco; Hans Vestburg, CEO of Verizon; Ed Bastian, CEO of Delta Air Lines; and Marc Pritchard, CBO of P&G. They will lead their respective sectors to step up in-kind and value chain support, and investment for the SDGs.
Campaign partners also include Mindy Grossman, CEO of WW International; Patrice Motsepe, Founder & Chairman, Motsepe Foundation; Phil Griffin, President of MSNBC; and John Sykes, President of iHeartMedia. Teneo will also lead a global effort to raise awareness and support from companies and business leaders all over the world.
Live Nation will come aboard as a production partner, as well as Diversified Production Services. MGM Worldwide Television Group will oversee the global broadcast, while the Asia event will be curated by leaders of the K-Pop revolution, SM Town, SM Entertainment, and Dream Maker. 
The event in Lagos, Nigeria, is supported by the Lagos State Government, Tunde Folawiyo, Chairman of Global Citizen Nigeria, Aigboje Aig-Imoukhuede, Vice Chair of Global Citizen Nigeria, and Access Bank.
Global Citizen has also partnered with leading climate action advisor South Pole, to reduce and offset carbon emissions from the campaign and the events. South Pole will independently certify emissions, and together with Global Citizen will identify impactful projects in areas such as forestry and sustainable agriculture to invest in.

Advocacy partners for Global Goal Live, include: The Bill & Melinda Gates Foundation; Education Cannot Wait; the END Fund; Gavi, the Vaccine Alliance; International Fund for Agricultural Development; the Global Fund to Fight AIDS, Tuberculosis, and Malaria; Global Polio Eradication Initiative; Water Supply and Sanitation Collaborative Council; the United Nations Population Fund; United Nations Sustainable Development Solutions Network; Uniting to Combat NTDs; the World Bank Group; Ray Chambers, World Health Organization Ambassador for Global Strategy; African Union Development Agency — NEPAD; Graca Machel Trust; the Government of Ireland; the Economic Community of West African States Commission; and the co-chairs of the UN Secretary-General's SDGs Advocates Group: President Nana Afuko-Addo of Ghana, and Prime Minister Erna Solbery of Norway.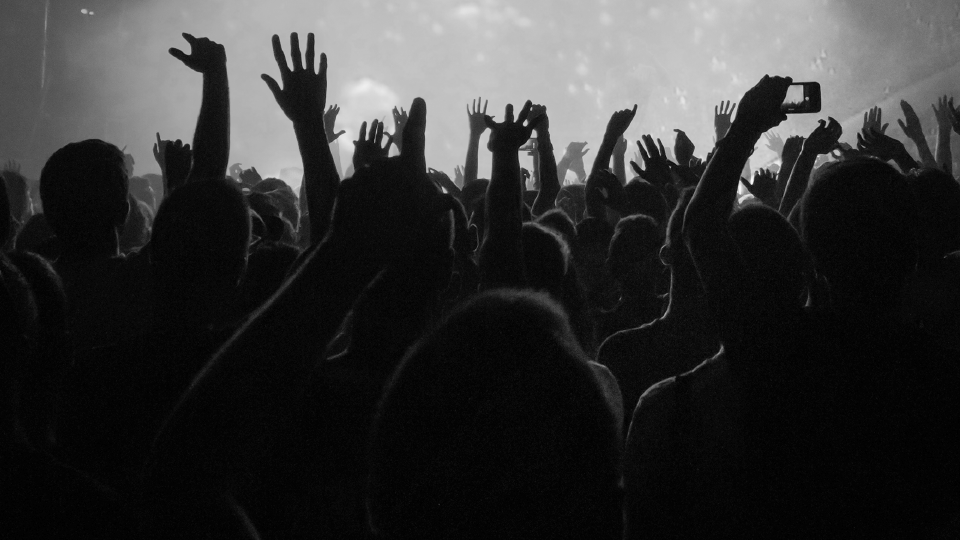 More details about the Global Goal Live campaign — including performer line-ups and locations, broadcast information, additional events, and more — will be shared over the coming months.

As always, Global Citizens everywhere can take action through the Global Citizen app to earn their tickets to the events. A small number of VIP tickets for each event will also be available to purchase. Visit GlobalGoal2020.com and follow Global Citizen on Instagram, Twitter, Facebook, and YouTube to ensure you don't miss any future Global Goal Live announcements.

You can start taking action by downloading the Global Citizen app here.